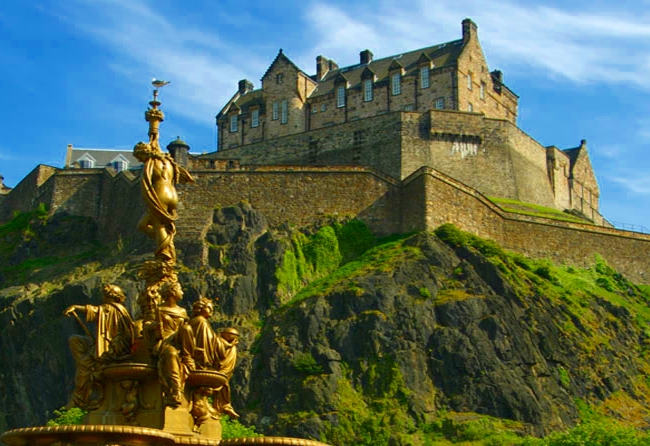 Edinburgh food and restaurants may get little love from first-time visitors, who worry that haggis is the pinnacle of Scottish cuisine. They need not worry about where to eat in Edinburgh–Scotland's capital has a number of superb restaurants that offer local seasonal ingredients married with French cooking techniques and refined service. There's also hearty, reliably good pub grub, authentic Italian and more.
Edinburgh is also one of Europe's most dramatic cities; in the words of Scots poet Hugh MacDiarmid 'A mad god's dream' of pillared monuments and towering tenements surrounded by glimmering crags tumbling all the way out to sea. Edinburgh castle looks down impressively on the medieval Old Town, with the picturesque Royal Mile crumbling down the castle's spine to Holyrood Palace and the quirky Scottish parliament; a classic meeting of old meets new at the base of ancient volcano Arthur's Seat. Around the Royal Mile mysterious wynds and magnificent spires hide boutique stores and bohemian cafes, while further underneath the city lies an earthier side of Edinburgh, where drinking dens and debauched drunks line Cowgate.
Edinburgh has it all – beauty, poets and thinkers, but this city is no museum; Edinburgh hosts some of the most spectacular, over-the-top festivals in the world, and the city center is so compact you can explore the whole scene on foot.
Insider Tips
From Edinburgh airport, take the frequent shuttle bus to Waverley station in the city center for £3.50 single or £6 for an open return. The journey takes around 25 minutes and runs until 4.25am.
If you fly into London, you can take a train to Edinburgh from London King's Cross costs from £16 and takes less than five hours. It is a lovely journey, the view from the train as it pulls into Edinburgh's central Waverley station is truly spectacular; the castle in all its pomp and glory presides over the pillared magnificence of the National Portrait Gallery and grand Balmoral Hotel by Princes Street gardens.
Due to Edinburgh's festivals, over New Year and the whole of August accommodation gets booked up quickly. If you plan to visit during these periods, try to book your hotel at least six months in advance.
Where to Stay
The Missoni hotel must be the most exclusive address in town, as well as the only five-star hotel on the Royal Mile. Rooms cost from £90 a night, and Missoni's trademark zig zags are incorporated in the hotel's design and even in the doormens' kilts. A favorite among the fashion and media crowd, this is the perfect choice for any fashionista who wants to stay at the heart of the action.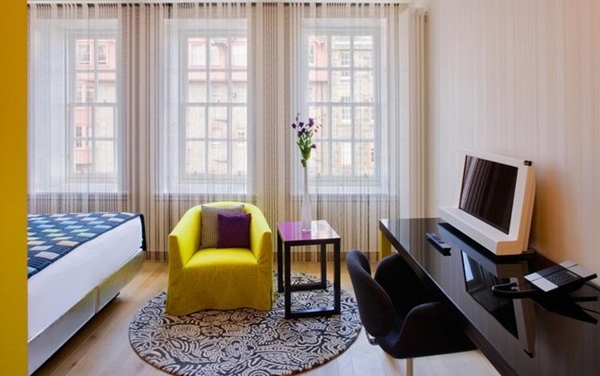 With its grand clock tower, the five-star Balmoral hotel is a memorable icon on the Edinburgh landscape. Its Palm Court, marble floors and chandeliers bring old world glamor to the lobby, and if you can get a ticket to its Hogmanay Ceilidh – a night of traditional Scottish dancing – you'll have a new year to remember. It's not the cheapest place in town, rooms start from £118 a night, but this is contemporary Scottish elegance at its best. Only 'super deluxe' rooms have a castle view.
For a boutique stay, the sumptuous Bed & Breakfast 2b Cambridge Street is just minutes from Castle Rock and other famous Edinburgh sights. After a day climbing the city's steep steps, this is a wonderful place to come back to for tea by the fire. There are two guestrooms with Edinburgh's typically high ceilings and cornices, and rooms are decorated warmly with brass beds and dark wood furnishings. A gourmet breakfast is prepared by 2b Cambridge Streets convivial owners Erlend and Helene Clouston, which can include dishes such as Kathmandu cinnamon spiced yogurt and Mushroom Tellagio. A room costs from £85.
Where to Eat
Michelin-starred Martin Wishart must be the best restaurant in the Scottish capital. The tasting menus at Wishart's are an excellent way to get acquainted with his signature style. Hearteningly for vegetarians, there is also a six course vegetarian tasting menu for £60, with not a soggy goat's cheese tart in sight. Vegetarian dishes include Konbu Glazed Avocado, iced apple and pickled breakfast radish.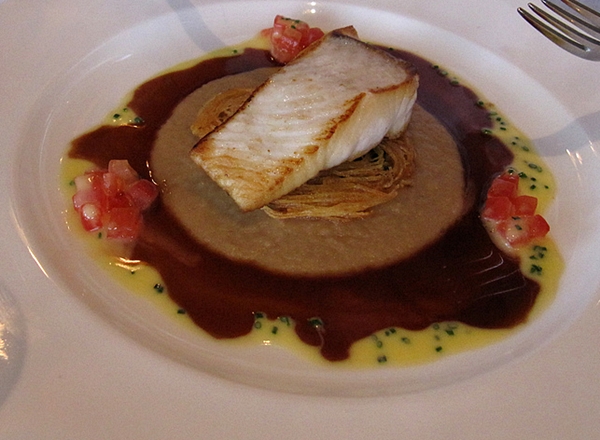 Not far behind Martin Wishart is The Kitchin, which has been snapping on its heels for years.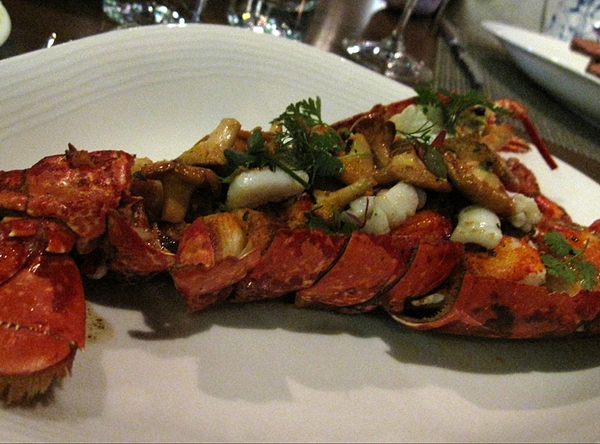 Martin Wishart's new bistro, The Honours, serves classic French food with a contemporary twist. Their steak with duck fat fries is a good way to go, and for a real treat why not order the ice-cream sunday with honeycomb, pecan and caramelized banana?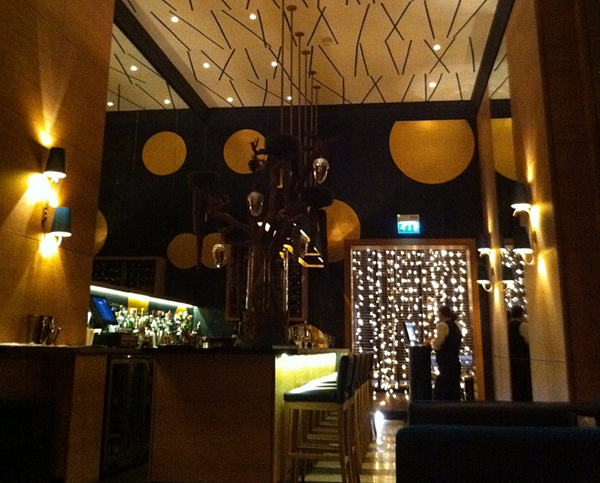 The Witchery by the castle is the most glamorous haunt in the city. Eerily named after the witch hangings that used to occur in the area, there is something haunting about the Royal Mile's gothic tenements as you walk to The Witchery restaurant in the misty grey light of a Scottish night. The restaurant's overblown velvety opulence makes it easy to understand why it has won so many awards and famous fans over the years, and at £15.95, the two-course lunch menu is surprisingly good value, and includes dishes such as Aberdeen Angus steak tartare. The pre and post-theater menus are similarly priced and run from 5.30- 6.30pm, then 10.30 – 11.30pm.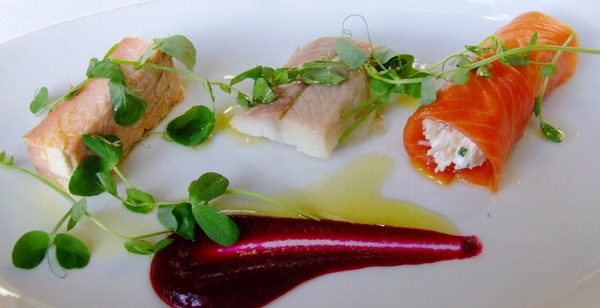 Italian delicatessen Valvona & Crolla and VinCaffe has been an Edinburgh institution since its inception in 1934. Edinburgh's most discerning ladies who lunch know its Multrees Walk branch well. All gleaming glass and beautiful mosaic, this is the place to come for people-watching and delicate dishes such as linguini tossed with crab, chili and parsley. Then shop til you drop at the designer department store Harvey Nichols across the walkway.
Near the Elephant House cafe where JK Rowling wrote the first Harry Potter, The Outsider (15/16 George IV Bridge) is always packed with Edinburgh's beautiful people tucking into dishes like pita bread packed with beetroot and raisin coleslaw. Airy and modern with a definite hint of cool, The Outsider has great views of the castle, and is worth taking the short walk to from the Royal Mile, which sadly has few good quality eating options.
For classic pub grub, head to Rose Street just behind the main shopping thoroughfare Princes Street. This alley is full of unpretentious eating places. One of the best is the Mussel Inn, which serves classic Scottish seafood fresh and quick. With every item on the lunch menu a steal at £7.50, this diner is always bustling so it is perhaps not the choice for a romantic meal.
What to Do
At Edinburgh's Hogmanay street party, 80,000 revelers brave the cold to dance to huge bands and celebrate as fireworks light up the castle. Tickets are £15 and it's enormous fun. The next morning, a few hundred are even brave enough to confront their whisky hangovers and jump into the freezing Firth of Forth for charity.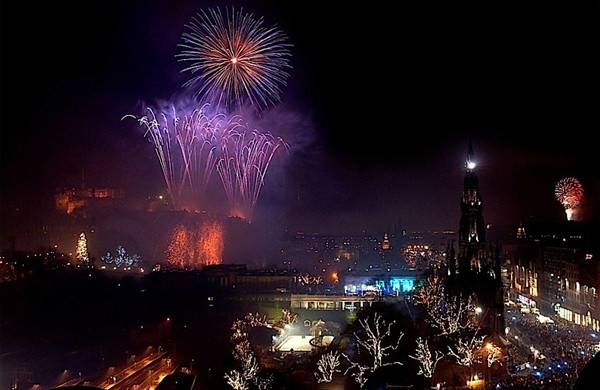 In August, Scotland's capital turns into an eccentric mass of performers as the Edinburgh Fringe Festival (officially the Edinburgh Art Festival) takes over. From world-famous comedians to the 'Ladyboys of Bangkok', you can book most shows on the day you want to go, and many big acts have free warm-up performances for the first two or three days of the month. Edinburgh's 3 am licensing laws are also relaxed in August, so you can dance til dawn with Edinburgh's high society at George Street's Opal Lounge.
To get that classic panoramic shot of Edinburgh, go to the east end of Princes Street and take the short walk up Calton Hill. On the last night of April, body-painted revellers turn Calton Hill into Narnia at the Beltane Fire Festival. Archaic, new age and welcoming all at once, Beltane is a symbolic homage to the old Gaelic tradition of sacrificing a virgin to mark the beginning of summer. Thousands turn up to the hill for a hedonistic night of dancing by the Acropolis next to the flickering warmth of huge bonfires. The event is well done, even the rubbish collectors are adorned with horns and hunched backs.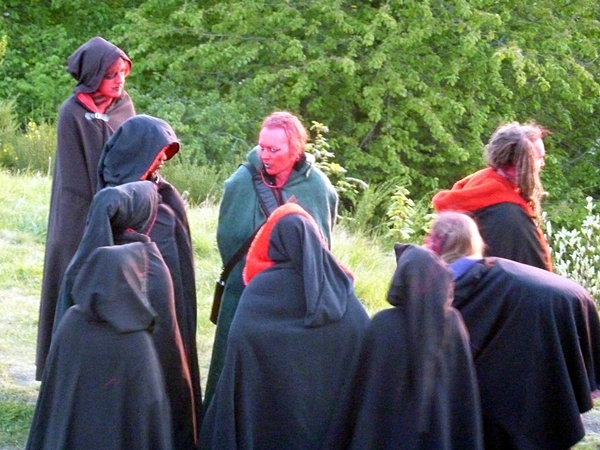 The best and most historically accurate ghost tour in Edinburgh is the Real Mary King's Close tour. In the 17th century, this underground close was a thriving warren of streets built deep beneath the Royal Mile. Then the plague came, and the underground labryinth was sealed off to the screams of those trapped inside. A costumed guide will guide you through the old plague-ridden homes still frozen in time, and tell you plenty of tall tales along the way to keep you awake at night. This tour is extremely popular; Lonely Planet has said this tour is the best thing you can do in Scotland, so it is best to book your tickets at least a few hours in advance. Tickets cost £12.50 for adults.
If you are intrigued by Scottish history, a tour of Edinburgh castle is a must. Tickets are £16 for adults.
If contemporary art is more your thing, head to the Scottish National Gallery of Modern Art (1 Queen Street, EH2 1JD), near the river in beautiful New Town. The permanent collection has inspiring pieces from the likes of Joan Miro and Damien Hirst, and there is no entrance fee. This holds true for permanent collections in all of Scotland's public museums and galleries. The New Town's other big attraction is the splendid Royal Botanic Garden of Edinburgh.

Getting to Edinburgh with miles or points
Given that roundtrip coach tickets to Edinburgh can be over $1000 from the U.S., you can save significantly by using frequent flyer miles. Here are a few of our favorite options, and links to credit cards that enable you to earn the miles:
Business Class on Aer Lingus Boston to Dublin: 50,000 British Airways Avios points + cheap flight to Edinburgh
You can get 50,000 British Airways Avios points after your first use of the British Airways Visa, enough for a roundtrip in business class between Boston and Dublin. You can then buy a cheap flight, for example on Ryanair, from Dublin to Edinburgh.
Coach on Aer Lingus to Dublin: 25,000 British Airways Avios points + cheap flight to Edinburgh
Coach is half the points of business class, so you could get 2 roundtrip coach awards on Aer Lingus Boston-Dublin after your first use of the British Airways Visa, and as in the above, buy cheap Ryanair flights Dublin-Edinburgh.
First Class on Lufthansa (Last Minute): 135,000 United Miles
Lufthansa's new First Class offers a fantastic experience. You'll need to be book this last minute, as Lufthansa no longer releases first class award space in advance. See How to Deal with No More Lufthansa Advance First Class Availability. You can earn the miles from either 2 credit card applications plus credit card spend, or from 3 credit card applications. Apply for the Ink Bold plus either the United MileagePlus Explorer or the Sapphire Preferred, then either earn the additional United miles through spend or by, in about 3 months, applying for the third card (the United MileagePlus Explorer if you already applied for the Sapphire Preferred, or the Sapphire Preferred if you already applied for the MileagePlus Explorer).
A more direct, if less exciting, award would be to simply take a direct United flight, for example from Newark to Edinburgh.
Related posts
Cozy Restaurants and Thriving Culture in Edinburgh
What are the most romantic special occasion restaurants in Edinburgh?
Check out and apply for the Best Travel Credit Cards.
If you enjoyed this, please follow TravelSort on Twitter or like us on Facebook to be alerted to new posts.
Become a Member to find your perfect luxury or boutique hotel at up to 50% off: TravelSort Hotels
Photo credit: adewale_oshineye, Beth M527, u m a m i, hockadilly, Edinburgh Castle, The Witchery