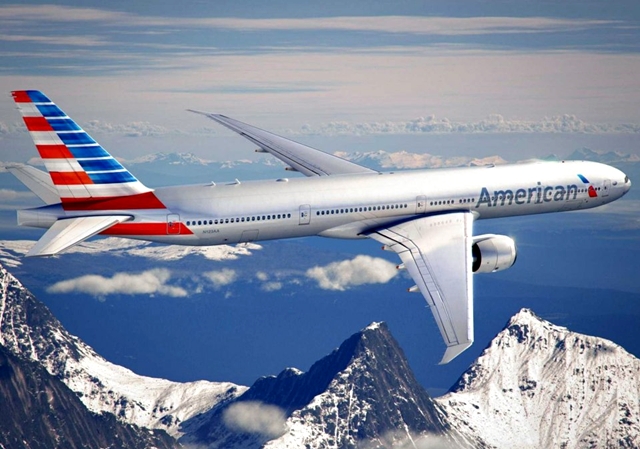 The DOJ has settled, and won't oppose the American and US Airways merger. While the settlement still must be approved by the Federal District Court in DC and by the court in American Airlines' banktruptcy case, US Airways and American Airlines expect to merge by mid December 2013.
What does the near certainty of the American US Airways merger mean for you?
While no one knows the exact timeline for when various milestones will occur, here are my thoughts and tips. Note that I've never been a fan of US Airways Dividend Miles (see Buying US Airways Miles with a 100% Bonus: 7 Reasons Why It's Not a Good Deal), I can appreciate that many of my readers will miss key aspects of the US Airways Dividend Miles program.
1. Time to Get the US Airways 35,000 Bonus Card
Now that the merger is on again, the days are numbered for being able to apply for this separate credit card product. Particularly in light of no more Citi AAdvantage credit card churning (at least within a short timeframe) it's great to be able to earn 35,000 Dividend miles (to become AAdvantage miles) after first purchase. See the link on the Best Travel Credit Cards page. It's also a good idea to apply for another Barclay's card at the same time, so that you don't have too many recent inquiries. My recommendation is either the Barclays Arrival Card 40,000 bonus after just $1000 in spend, since it gives you an effective $440 when redeemed for travel, or the Lufthansa 50,000 Miles & More bonus offer. Some folks have also been able to successfully apply for a second US Airways card, but some have been denied: your mileage may vary.
2. Book US Airways Awards Soon (But Make Sure You Can Live with No Changes)
Expect US Airways to leave Star Alliance soon after the merger goes through in December. So if you want to take advantage of sweet spots in the US Airways award chart, such as 90,000 miles roundtrip in business class to North Asia or offpeak business class awards to South America (Envoy business class off peak to Europe has already been eliminated in a recent US Airways devaluation) plan on booking that before the end of the year.
Note that any US Airways awards you book won't be changeable after US Airways exits Star Alliance in terms of being able to be on another Star Alliance carrier; you would need to rebook on oneworld carriers.
3. Expect a Brief Window When You'll be Able to Transfer Miles Back And Forth Between Dividend Miles and AAdvantage
Just as with United and Continental and past airline mergers, there will most likely be a time when you can transfer miles back and forth between Dividend Miles and AAdvantage, while still taking advantage of the current award charts. But I don't expect this to last that long, prior to at least some changes to one or both award charts.
4. Start Planning Aspirational First Class and Business Class Trips for 2015 Using AAdvantage Miles
Many of us have already planned all or most of our 2014 award travel, but for 2015 award travel, the name of the game will be burning AAdvantage miles in 2014, pre-devaluation. If you've always wanted to redeem for an AAdvantage Explorer Award, start thinking and planning for it for 2015 travel.
5. Goodbye to Amazing Awards By Geography-Challenged US Airways Agents
Some folks have been able to book incredible awards over the years due to, er, geographically challenged US Airways agents. No doubt the merger is especially painful for them….
6. Harder to Achieve Lifetime Star Alliance Gold via Aegean
As I wrote in Lifetime Star Alliance Gold: Worth It? even most US Airways discounted economy fares earn 100% mileage accrual with Aegean; not so with United, where most discounted economy fares only earn 50% of the mileage. So if you're close to reaching the 19,000 miles with Aegean via US Airways, you'll need to hurry up with completing those flights before US Airways exits the Star Alliance.
7. Expect the Merged AAdvantage Frequent Flyer Program to Have 4 Tiers
While I personally don't care about elite status since I barely fly domestic and redeem for international first and business class, a number of readers are AAdvantage or Dividend Miles Preferred elites and care quite a bit about what the future frequent flyer elite benefits will be. Expect the merged program to have 4 tiers, as Dividend Miles currently does (as does United MileagePlus and Delta SkyMiles).
8. AAdvantage Executive Platinum Systemwide Upgrade Benefit Reduced
The new frequent flyer program is more than likely to reduce the number of SWUs (systemwide upgrades) given Executive Platinum members per year, and/or change the benefit so that there are fare restrictions. The current 8 systemwide upgrades with no fare restrictions is a huge perk that has induced many frequent flyers to switch to AAdvantage Executive Platinum, but don't count on this perk surviving Doug Parker–my bet is it will be "Parkerized."
What are your predictions and what does it mean for you, now that in all likelihood the American US Airways merger is going forward?
Related Posts
American and US Airways: Boards Approve Merger
Buying US Airways Miles with a 100% Bonus: 7 Reasons Why It's Not a Good Deal
American AAdvantage Oneworld Explorer Chart and Rules