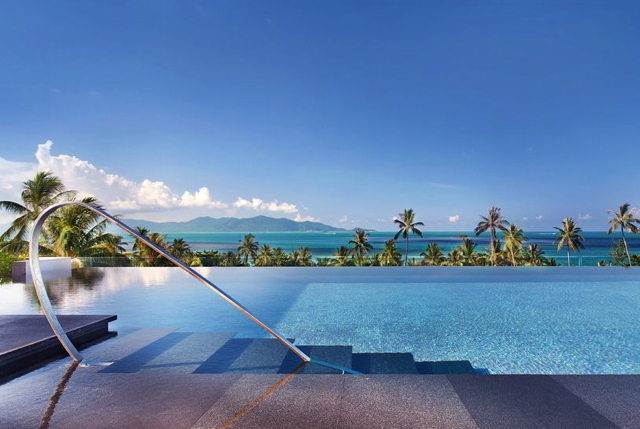 Do Virtuoso and Preferred Partner reservations earn hotel points and elite status? Nearly every week a new or existing TravelSort client asks me if they will earn loyalty points and nights or stay credits toward hotel elite status with a Virtuoso reservation, or a preferred partner program such as Starwood Luxury Privileges or Sofitel STEP.
The answer is a resounding YES—all Virtuoso and preferred partner programs also earn you hotel points and credit towards elite status with hotels that offer loyalty programs. If you have elite status, you also enjoy elite benefits in addition to Virtuoso and preferred partner benefits.
For that reason, you're leaving money on the table if you book a paid stay at the best available rate (BAR) at a hotel that is a Virtuoso member or that has a preferred partner program, but book it on your own.
Why? Because you can't receive Virtuoso or preferred partner benefits by booking directly with the hotel, but only through TravelSort or another travel advisor affiliated with Virtuoso and preferred partner programs.
FAQ
How Do I Know if a Hotel is a Member of Virtuoso?
You can easily check if a hotel is a member of Virtuoso by visiting Virtuoso/hotels and searching for the hotel name. Or, if you want to check all the Virtuoso hotels for a given destination, simply type in your city or destination to see the Virtuoso hotels and resorts.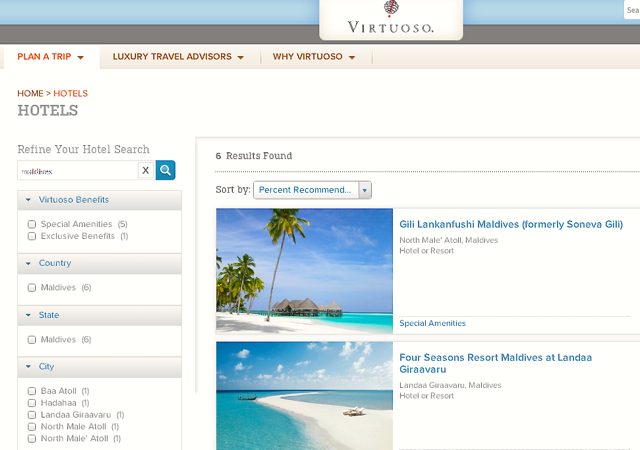 What Are the Main Hotel Preferred Partner Programs? Which of Them Also Offer a Hotel Loyalty Program?
Which Rate Qualifies for Virtuoso or Preferred Partner Benefits?
Typically the Best Available Rate, which is a flexible rate that can be cancelled. Special promotional rates, corporate rates, group rates, and other discounted rates do not qualify for Virtuoso or preferred partner benefits.
Can I Combine Virtuoso or Preferred Partner Benefits with an Award or Cash & Points Stay?
No: Virtuoso and preferred partner benefits are for fully paid stays only.
Do I Need to Have Elite Status to Enjoy Virtuoso or Preferred Partner Benefits?
No–anyone who books with a Virtuoso or preferred partner travel advisor can enjoy complimentary upgrades, breakfast, and a resort specific amenity such as a $100 resort or hotel credit during the stay.
Don't Elites Already Receive All the Virtuoso Benefits?
No–while top-tier elites typically receive upgrades and complimentary breakfast, they do not receive the hotel or resort credit that comes with Virtuoso, or some of the other property-specific benefits. For example, several Virtuoso properties and the Sofitel STEP preferred program offer guaranteed upgrades at the time of booking, which is not a standard elite benefit (although some programs do offer a certain number of guaranteed suite upgrade certificates).
Can I Book Multiple Rooms with Virtuoso or Preferred Partner Benefits to Achieve Elite Status Faster While Enjoying the Virtuoso Benefits for All the Rooms?
Yes, up to 3 rooms at the same time for Starwood Preferred Guest. See Faster SPG Elite Status By Booking Multiple Rooms?
Note, however, that if the member booking the room is a Starwood Platinum elite, only that member's room will enjoy SPG Platinum benefits in addition to Virtuoso or Starwood Luxury Privileges amenities. Also, this doesn't work for the SPG Platinum Challenge, only for regular elite status qualification.
Does It Cost Anything to Book Virtuoso or Preferred Partner Reservations with TravelSort?
No, but you must complete a new client request form to become a TravelSort client so that we can assist with your reservation and travel. All hotel bookings are secured with the client's credit card. We always advise when a deposit will be charged at the time of booking, for example for Las Vegas hotels and some resort properties.
Have any other questions about combining Virtuoso and preferred partner reservations with earning hotel points and elite status?
Related Posts
Virtuoso Confirmed Upgrade When Booking: Top 10 Hotels
Virtuoso Hotels: Bookings with Upgrades, Complimentary Breakfast and VIP Perks
Sofitel STEP and Virtuoso Benefits
Starwood Luxury Privileges Preferred Partner Benefits
Need Award Booking Help? Our fee is as low as $75 per ticket if you book your hotel through us.
If you enjoyed this, join 100,000+ readers: please follow TravelSort on Twitter or like us on Facebook to be alerted to new posts.
Become a TravelSort Client and Book 5-Star Hotels with Virtuoso or Four Seasons Preferred Partner Amenities!