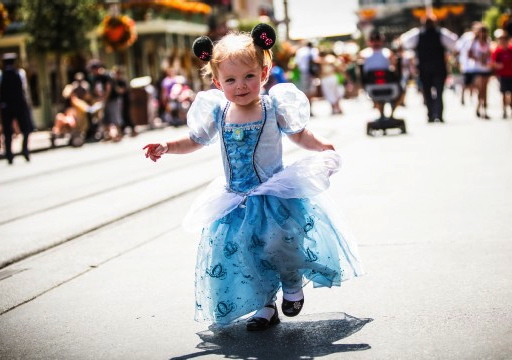 Going to Disney World with a baby or toddler? Some folks will just advise you not to do it, saying they won't remember it anyway. But just as with travel at that age, there's plenty babies and toddlers can enjoy, even though of course the most important things to them will still be you. So if it makes you happy to go to Disney World, definitely take your baby and toddler along.
I would highly recommend against "winging it," however, given how crowded Disney World can be throughout the year. This is one vacation that you want to plan pretty carefully. I'm not saying you need to do everything in an excel spreadsheet down to the last minute, but do plan as far in advance as possible and don't try to do too much–prioritize, and leave plenty of time for naps and downtime. While I haven't taken my son to Disney World yet, since he's much more into dinosaurs and super heroes at the moment, here are the tips I've gleaned from friends and clients who have taken their baby or toddler to Disney World.
When to Go to Disney World
The ideal times to go to Disney World are:
November (excluding around Thanksgiving)
Early December
Early May
Mid-late October
Late February-first week of March (avoiding Spring Break)
As you'd expect, the worst times to go to Disney World are during holidays and school vacations. If at all possible, avoid Christmas-New Year's, Thanksgiving, June-August, mid-March-April (Spring Break) and President's Day.
Another reason to avoid summer, in addition to the crowds, is how hot it is. More on that later, in the Packing section.
Where to Stay Near Disney World
There's no denying the convenience of staying in one of the Disney resorts, which can either be just a walk away or a monorail or bus ride away from Disney World. The problem is that none of them are luxury properties, and location (plus the new FastPass+ testing) are truly the best features. Don't expect the rooms and service quality to match the price level. That said, if your baby and toddler won't nap anywhere except in a crib or bed, you may want to book a Disney resort in order to get back to your room sometime during the day for nap time.
For a more luxurious experience, I recommend:
The new Four Seasons Orlando (opens in August 2014, bookable now), booked with 3rd Night Free and Four Seasons Preferred Partner benefits
Ritz-Carlton Orlando, Booked with Virtuoso Benefits
Waldorf Astoria Orlando, Booked with Virtuoso Benefits
Packing and Strollers
Parents already know the key baby and toddler gear they need to bring: diapers, food, bottles, sippy cups, etc. Here are a few other things that you may want to pack:
Plastic containers or pouches of pureed baby food, if your baby or toddler is eating solids (Disney World does not allow glass containers)
Sun hat and sun protective clothing, in addition to sunscreen: babies' and toddlers' skin is thinner than adults' and can be sensitive to the chemicals used in most sunscreens, so I highly recommend sun hats and protective clothing of at least 40+ SPF instead. We get our sun hats and sunshirts from Sunday Afternoons.
Sun shade for your stroller: much easier for your baby or toddler to nap in the darkness.
Rainproof cover (or even a garbage bag) to keep the rain off your stroller, in case it rains
Probably one of the biggest decisions is whether to bring your own stroller or rent one at Disney World, where a rental is $15 per day ($13 per day for multi day rentals). There is also a $100 credit card deposit when renting a Disney World stroller. The advantage to renting a stroller is that you don't have the hassle of bringing it on the airplane, or the fear of someone somehow walking off with your stroller from the stroller parking area for each ride.
Many parents decide, nevertheless, to bring their own stroller, for one or more of these reasons:
You cannot remove the stroller from the Disney World parks, so this can be inconvenient if you rented a car, have to park it some distance from the park entrance, and you child is tired and you end up having to carry him or her.
Your baby or toddler may nap much better in his/her own stroller, especially if it has a lie flat feature. The Disney strollers do not have this feature, so your child may not be able to nap well in them.
Because so many parents do rent identical looking Disney strollers, it can be tough to find your stroller in stroller parking after the ride.
Alternatively, if your child is small and you're not going during the very hot summer months, you may want to simply use a baby carrier–I recommend the Ergo.
Disney World: Free for Babies and Toddlers Under 3
The good news about taking kids under 3 is that they are free! I'll cover in a separate post how to either get a discount or at least maximize miles and points for your own adult tickets to Disney World, but at least your baby, 1 year old or 2 year old enjoys free admission to Disney World.
Best Disney World Rides and Attractions for a Baby or Toddler
Magic Kingdom
The Magic Kingdom rides and attractions that babies and young toddlers often enjoy most are:
It's a Small World
Peter Pan's Flight
Dumbo the Flying Elephant
Epcot Center
The Seas with Nemo and Friends
Living with the Land
Turtle Talk with Crush
Animal Kingdom
Kilmanjaro Safaris
Jammin' Jungle Parade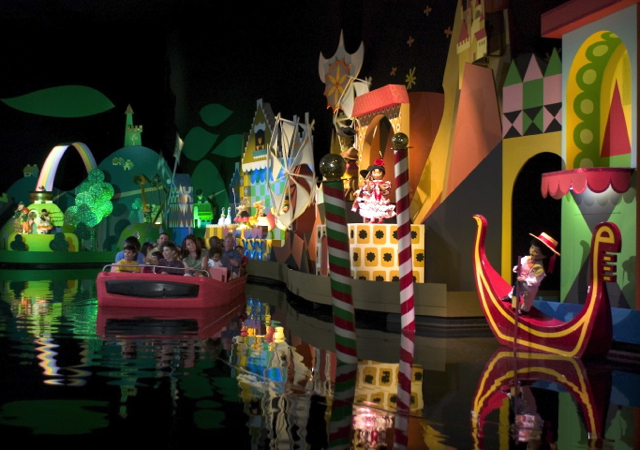 How Does Fast Pass Work?
A great benefit you'll want to take advantage of is FastPass. Note that you can only hold one FastPass at a time, so be sure to get to the park, particularly the Magic Kingdom, when it first opens so that you can get your first FastPass, and once you've enjoyed your ride, hopefully get another one for later in the day. FastPass is free, and these attractions for little ones feature FastPass:
Magic Kingdom
Peter Pan's Flight
Dumbo the Flying Elephant
Buzz Lightyear's Space Ranger Spin
The Many Adventures of Winnie the Pooh
Jungle Cruise
Epcot Center
Animal Kingdom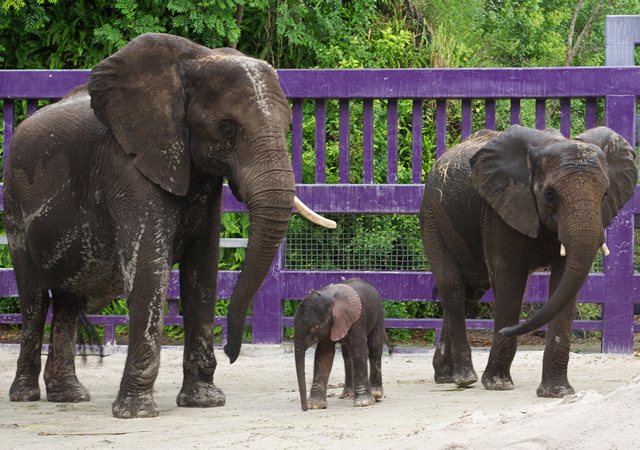 FastPass+, which allows you to reserve your FastPass is advance of your trip, is currently being tested, and if you stay at one of the Disney resorts you may be eligible. It should become available to all Disney World guests in the future, hopefully later this year.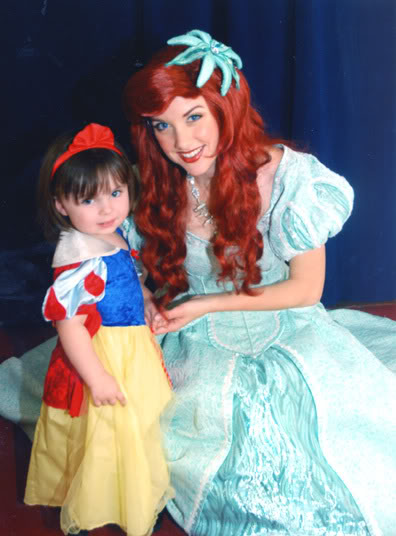 How Does Rider Switch Work?
Rider Switch is most useful if you're with a group of family and friends, or if your spouse or partner and you don't mind taking turns with your little one and riding the ride alone. You request a Rider Switch card right when one of you gets in line for an attraction, and whoever is taking care of the baby or toddler can go off and do something else, such as a character meet and greet or sitting down for a snack, rather than waiting in line. Then, after your group or companion has finished, the adult who was taking care of the baby is able to experience the ride (with a companion from their party, if they'd like) without waiting, while someone else from the group takes care of the baby. This way you avoid standing in line twice.
Baby Care Centers
In each Disney World park, there is a Baby Care Center open during park hours that offers:
Private nursing room with rocking chairs
Changing room with tables and a unisex bathroom
Feeding area with highchairs
Kitchen with microwave, oven and sink
Main room with television, table, chairs and sofa
On-site shop offering formula, baby food, juice, diapers, wipes, sunscreen, over-the-counter medications and clothing for purchase
What are your tips for bringing a baby or toddler to Disney World?
Related Posts
Orlando: A Magical and Thrilling Visit for Kids of All Ages
Four Seasons Preferred Partner Benefits
How Easy Is It to Get a Shuttle or Other Transport to Walt Disney World If You Don't Have a Car?
Need Award Booking Help? Our fee is as low as $75 per ticket if you book your hotel through us.
If you enjoyed this, join 90,000+ readers: please follow TravelSort on Twitter or like us on Facebook to be alerted to new posts.
Become a TravelSort Client and Book Your Hotel with Virtuoso or Four Seasons Preferred VIP Amenities!