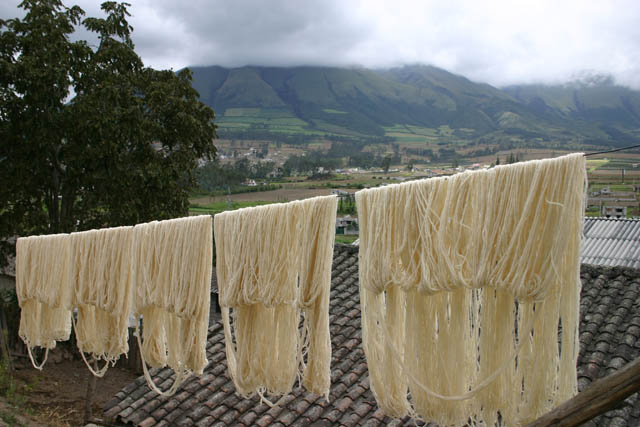 Why Go
A small indigenous Andean mountain town known for its bustling market, Otavalo is more than just the vibrant hues of its textiles. While plenty of travelers make the journey every weekend from Quito to bargain with merchants for colorful ponchos, blankets, and sweaters, there's a lot more to the area than its trade. Situated two hours north of Quito, Otavalo's location means plenty of hidden hikes and historic haciendas a short distance from town. True adventurers can head to the nearby peaks of Cotachachi and Imbabura for some challenging terrain to conquer, while those who prefer a more relaxed vacation can content themselves with the view of the Andes soaring above the town itself. It's an ideal mix of stunning scenery, bustling market life, and rugged trails, and an excellent pick for one's next South American adventure.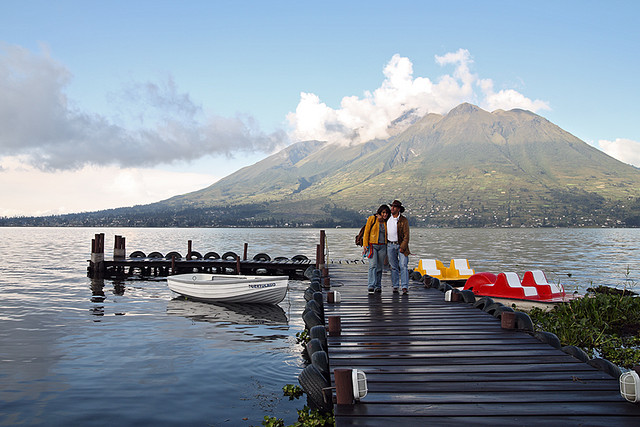 Insider Tips
The usual way to get to Otavalo is by bus. Buses run regularly from Quito's northern bus terminal, Carcelén. The cost of the journey is just $2.50, and it's way more convenient than trying to rent a car to conquer the same amount of miles.
For the more adventurous, Ecuador Freedom Rentals offers self-guided GPS tours on scooters and motorcycles. The tours include attractions along the way to Otavalo, such as the monument marking the equator. It also features tours of lakes and natural attractions in the area. The scooters and motorcycles are meticulously maintained and support is available if needed when on the road. A scooter costs $40 a day, while motorcycles go for between $75 and $205 a day, depending on the type selected. Yamahas, Hondas, Suzukis and BMWs give those interested a wide array to choose from.
The busiest market day is Saturday. Hostels fill up for the weekends and buses from Quito are often completely booked by midday. Consider going up early on Friday and staying at a hostel in the hills outside of the main town.
Haggling is an art form which the people who sell at the market have perfected. It´s a common myth that merchants double their price when they see foreigners coming. While this can be the case, most merchants don't set the price according to a set rule. Your attitude, attention to their wares, and friendliness towards them will influence their final price. Buying more than one item and asking politely for a better price will get you further than automatically assuming that the fair price is half of what they start with. Of course, actually speaking Spanish actually helps, too.
Taking pictures is a matter of discretion at the market. Many indigenous people consider it an insult to be photographed without their permission, and many will ask for money for the privilege. Respecting their requests is common courtesy and getting caught taking a picture without permission will bring angry stares and sometimes stern words.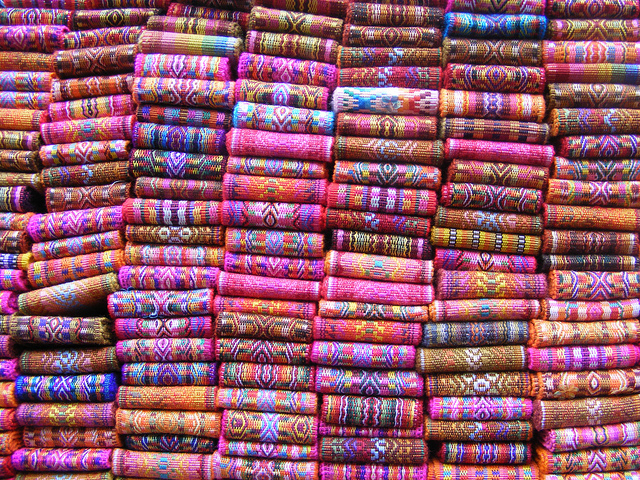 Where to Stay
A quiet, social hostel located 10 minutes out of town, La Luna is tucked right into hills surrounding the bustling town. The tranquil setting, friendly local staff and the property's location make it a sought-after retreat. A private double with a private bathroom runs $34 for two people. Dorm beds go for eight dollars, while a private with a balcony and shared bathroom for two people is $28. The owners, an Ecuadorian/English couple, thrive in the low-key atmosphere and are glad to help with information about the market and surrounding area. For those who are hungry, the hostel's restaurant serves tasty vegetarian food and beats going to town for a snack. Taxis to La Luna from town costs three dollars during the day and between four and five dollars at night. There are also camionetas, which take locals back and forth from town can sometimes be hailed for less than a dollar, though don't be surprised to find yourself sharing the ride with chickens and bags of grain while sitting on a bench in the back of the covered truck.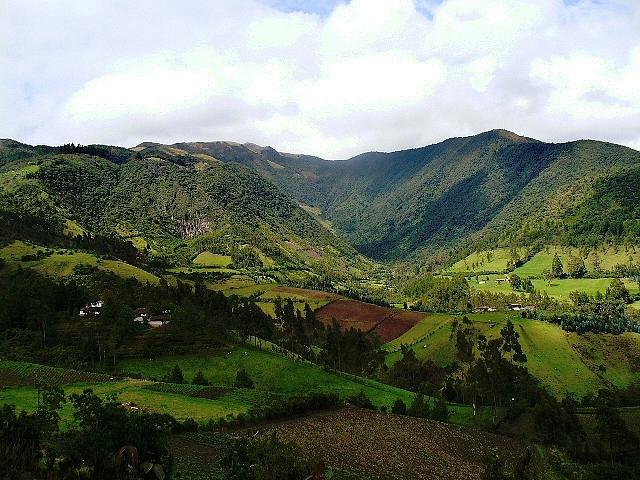 Hacienda Cusin is a restored 17th century estate which has been transformed into a stunning guesthouse. The hacienda's history, spacious grounds, and restaurant all combine to make a peaceful, elegant place to call home for those who want to be closer to the action in town. The Hacienda's owners have worked meticulously to restore the building to their original luster, and staying here is literally taking a step back in time. The adobe buildings and rooms all are decorated to represent their historic past, and colorful gardens, lavish decorations and a library leave guests with a sense of wonder and curiosity about the history of not only the Hacienda, but the entire region. Located close to San Pablo Lake, it's a great location for those who want to be a short distance from all of the region's delights. The hacienda's restaurant serves up a mix of Ecuadorian and international cuisine, including a tasty breakfast, three-course lunches, and dinners. The menu is always changing and includes plenty of seasonal ingredients. Rates begin at $90 a night for a private single and top off at $900 per week for a two-bedroom house. Breakfast is included for all guests.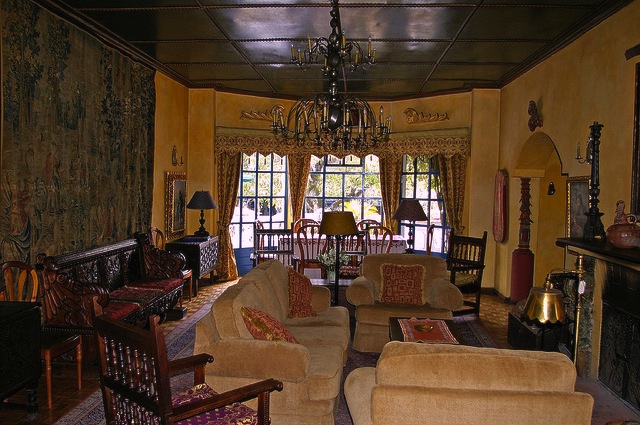 What to Eat
On weekends in Otavalo, the area around Plaza de Ponchos transforms into a bustling street food market, which is the perfect place for those who want to try delicious, affordable local cuisine. Many stalls offer a great selection of traditional Ecuadorian food, and since the stalls are for the many merchants who make the journey to town to sell their goods, it's not just great eating, but also a fun social scene akin to going out for the night. Try a Colada, a warm drink made with cinnamon and spices, which has a consistency close to oatmeal. Make sure to grab a seat on a bench in the plaza for a behind the scenes view of the market, too.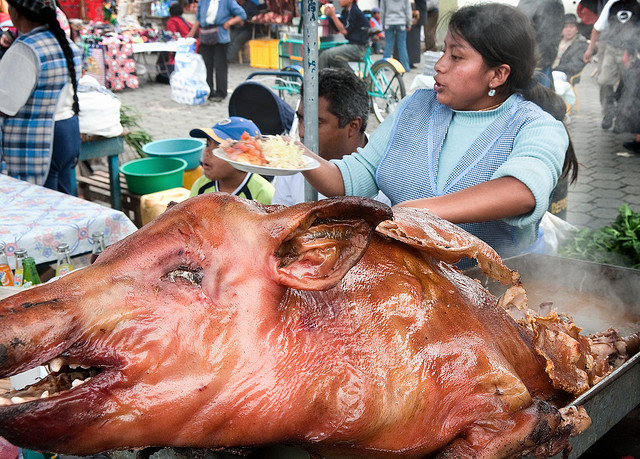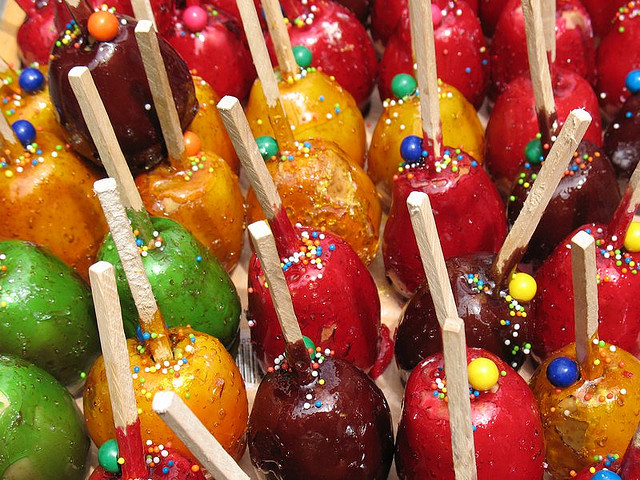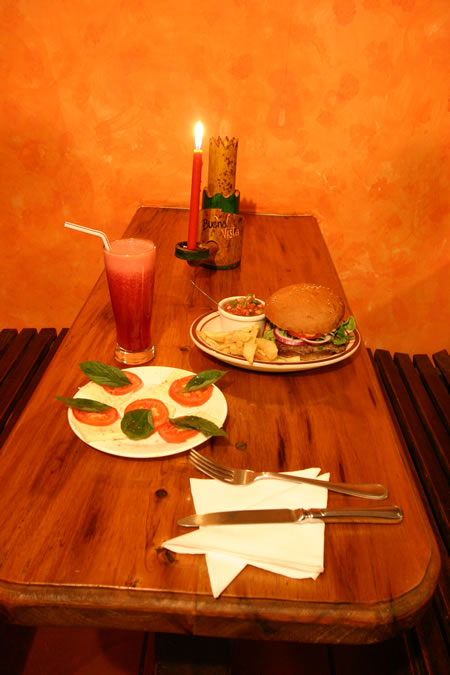 A local favorite for its variety of meats, fish and chicken dishes, Mi Otavalito (Sucre 11-19) is a welcoming place to grab lunch or dinner. It´s located close to the Plaza de Ponchos and serves European/Ecuadorian fare. Try the Llapingachos de Otavalo for a new twist on traditional Llapingachos. The fresh grilled trout is another local favorite, and something well worth sampling.
Located on the second floor off the main Plaza de Ponchos, Buena Vista is more than just a restaurant with views of the market and the surrounding landscape. It's also a fine space to feel right at home, which travelers will truly appreciate. The menu is a variety of European/American cuisine, but also includes Ecuadorian soups and sauces. The cozy, second floor lounge offers travelers sofas, a book exchange, and an ever changing view of the market below and the skies above. It´s the perfect place to grab a seat and find kindred spirits traveling through Ecuador.
What to See and Do
No visit to Otavalo is complete without a Saturday morning spent exploring the market. Merchants set up early throughout the town, which transforms into a bustling scene of activity. The Plaza de Ponchos and surrounding areas are the spot for ponchos, woven blankets, musical instruments, jewelry, native art and prints, colorful clothing, and almost anything one could imagine wanting to buy. The designs on the blankets were originally inspired by an M.C. Escher book left by a Peace Corps volunteer almost 50 years ago.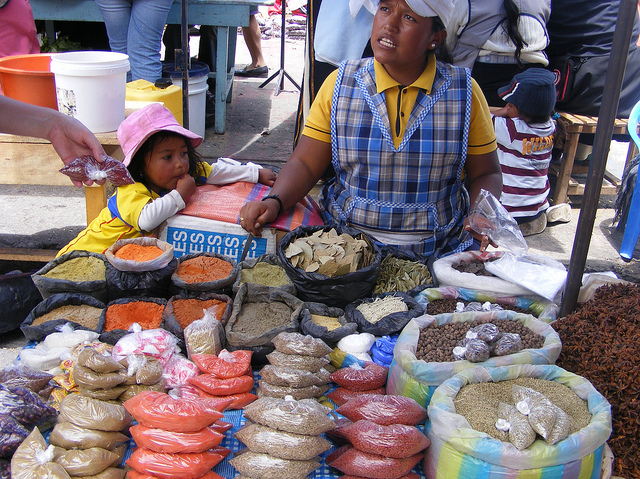 Saturday is also the day for the animal market. Beginning at six in the morning, merchants sell pigs, cows, chickens, and livestock. The area surrounding the animal market is lined with stalls selling produce and street food. The displays of many different kinds of fruit and vegetables are vibrantly arranged, and rival the colorful designs on the textiles on the other side of the market. This portion of the market closes at nine at night.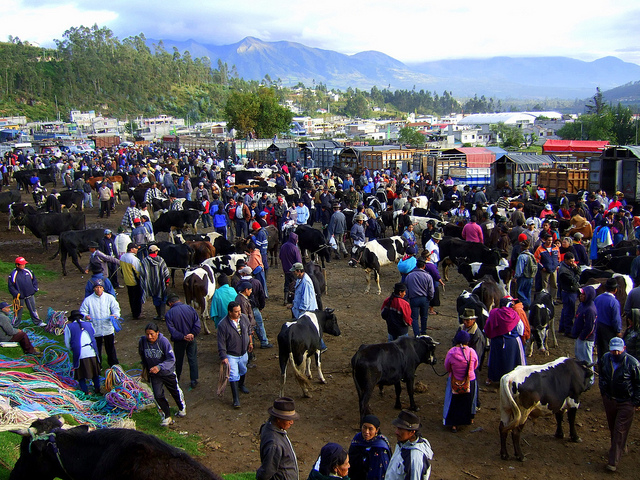 A worthwhile off the beaten path trip from Otavalo is Hacienda Zuleta in Ibarra, which dates back to the Spanish occupation of the area. Passed down through the generations, it was transferred by King Charles III to Canon Gabriel Zuleta in 1713. In 1898, the hacienda was sold to José Maria Lasso. Decades later, it became the property of Galo Plaza Lasso, a popular Ecuadorian president who spent his free time at the hacienda implementing new techniques in farming. He was also the first president to finish his term while bringing stability to Ecuador´s economy. Today, the former president's family opens the haciendas doors to travelers interested in a glimpse of Ecuador´s rich history. The hacienda has a working farm, a cheese factory that produces a variety of specialty cheeses, and their own breed of horses, the zuleteño. Guests are welcome to take part in day rides above the tree line with picnic lunches and stops in nearby villages. The trips also visit some of the sustainable living projects that the Galo Plazzo Lasso Foundation supports. For those interested in longer itineraries, longer 10-day treks can be arranged.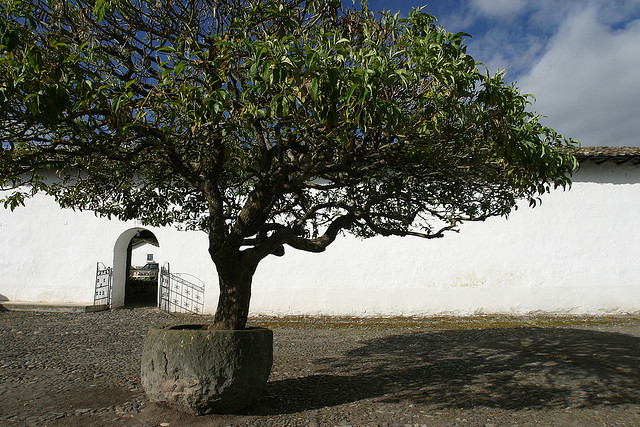 The hacienda's warmth and history is a great setting for relaxing and taking in a different side of Ecuador. Meals are served informally using produce grown on the property along side fresh trout and products from the cheese factory. Activities are arranged through the staff and Plaza Lasso family. With the wide range of activities and communities in the area to explore, it´s recommended that those interested spend two days at Hacienda Zuleta. Transport from Otavalo is by 4×4 vehicles and runs $25 per person. Rates start at $194 for a standard room and top off at $328 a night for a junior suite. Rates include gourmet breakfast, lunch, and dinners tailored to the guests' tastes. The property is also home to burial mounds of the Caranqui Indians. Totaling 148, these sites are thought to have been the political centers of the region's paramount chiefs and the ceremonial gathering places for the scattered communities of the pre-Incan indigenous people.
The nearby volcanoes are also worth a visit. Local folklore tells that two of Otavalo's volcanoes, Mojanda and Imbabura, feuded over the love of yet another, Cotacachi, who eventually became Imbabura's wife. The legend says that when there is snow on top Cotocachi's peak, Imbabura has visited her the night before. The smaller peaks in the area are considered to be the couple's offspring!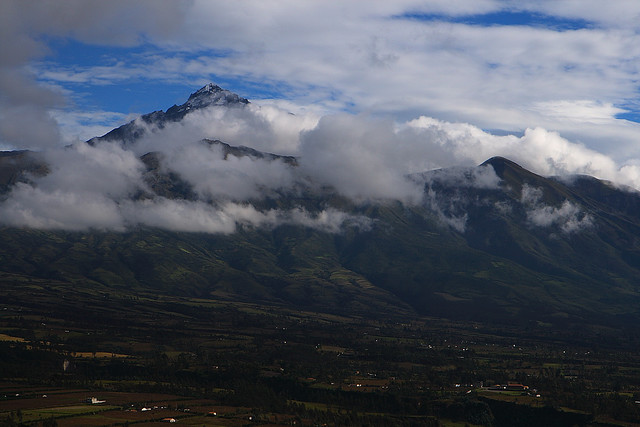 If you stay at La Luna, it's a great place to use as a base for hiking some of these peaks. The hostel organizes tours of the areas scenic volcanoes and lakes. Three tours in particular are especially worth checking out, and beat trying the terrain on one's own:
One is a rigorous hike up the volcano, which leads to stunning views of two of the three Mojanda lakes, Caricocha and Yanacocha. The trip takes four hours, and transport, lunch, and a bilingual guide are included. Prices are structured for the number of people going and start at $40 for one person and end at $70 for four people.
Cuicocha Lake (Guinea Pig Lake) is a deep blue-green crater lake in the caldera of a dormant volcano. The hike ascends to 3400 meters and takes around six hours to complete. Lunch, transport, and a guide are included. The rate for one person is $40, with the rate for four people set at $80.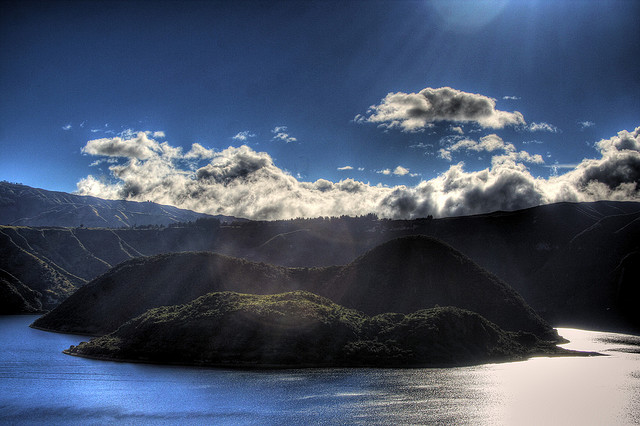 The towering Imbabura Volcano is considered to be the protector of the region and is often referred to as Taita Imbabura or Papa Imbabura. The summit is at 4610 meters and offers stunning views of Ibarra and the valley below. The hike takes around nine hours and rates start at $90 for one person and end at $140 for four.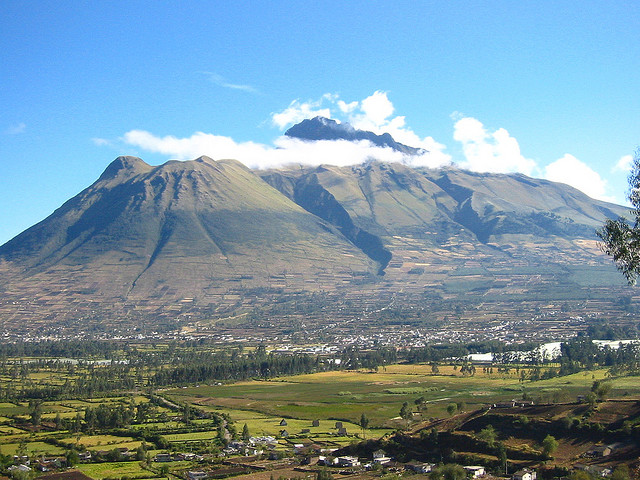 If you enjoyed this, please follow TravelSort on Twitter or become a Member to be alerted to new posts.
Photo Credit: barefoot expeditions, fisherga, Kevin Labianco, Guillaume Lavaure, ironmanixs, hhesterr, lumierefl, Malcolm Surgenor, bgblogging, Vilsekogen, Aziz