Do you have a sweet tooth, especially around the holidays? Curious what's on holiday tables around the world, instead of pumpkin pie and gingerbread? We were, so in addition to well known favorites such as panettone and Buche de Noel we've rounded up some other delectable Christmas treats to try (or make yourself, if you can't find a local source):
1. Panettone (Italy)

Panettone, a fruit-studded sweet bread, originated in Milan, Italy but is now enjoyed throughout Italy, Malta, Switzerland and Latin America. Look for a version made with butter rather than margarine, which makes for a better taste to complement the bread's delicate lemon and citron flavor and delicate texture. If you have leftovers (a big if!) they make decadent french toast.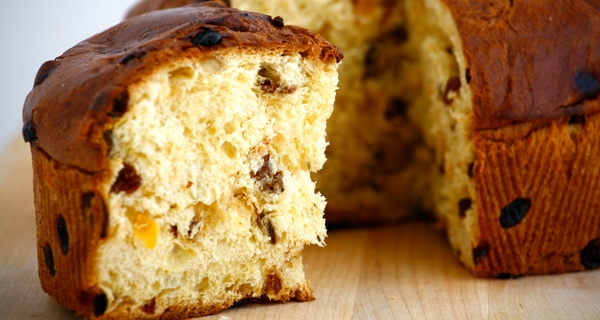 2. Bûche de Noël (France)

Bûche de Noël is a traditional Christmas dessert in France, Quebec, Belgium, and other francophone communities. The sponge cake base is filled with buttercream then rolled up to look like a log ready for the fireplace, frosted with more chocolate buttercream or rich dark chocolate ganache, and sometimes adorned with holly leaves or marzipan mushrooms.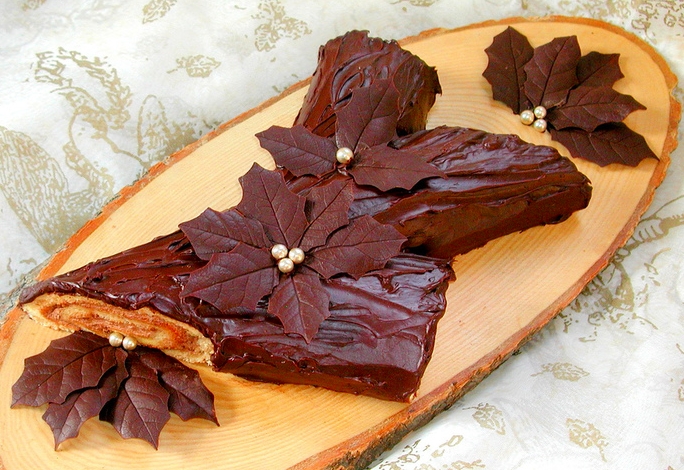 3. Stollen (Germany)
One of my very favorite sweet breads is German Stollen, a dense sweet bread made with brandy-soaked raisins, currants and cherries, and sometimes filled with almond paste. If you can't get to Germany but are in New York, call ahead to Bouchon Bakery and pre-order one. Delectable!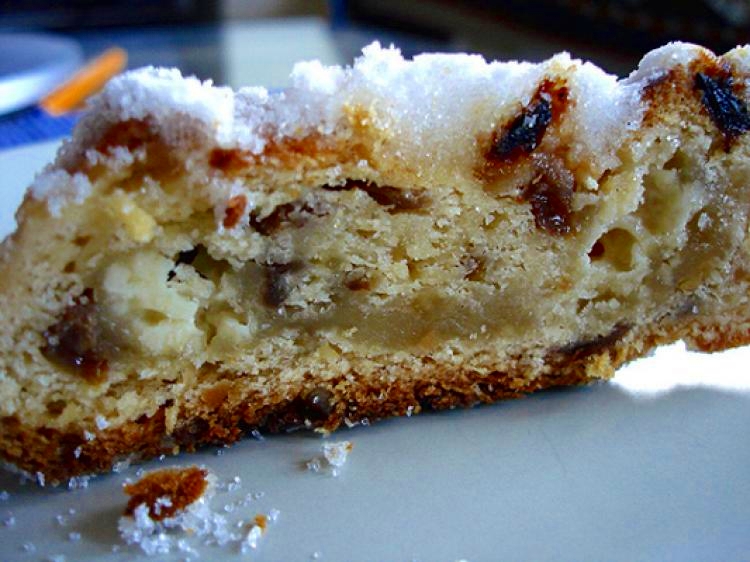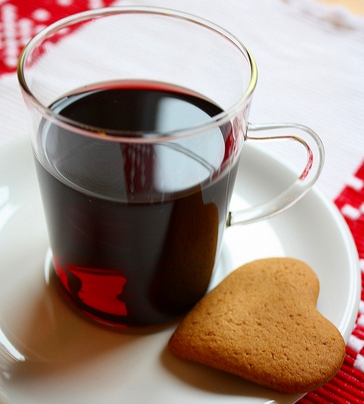 4. Gløgg and Pepperkakor (Norway and Scandinavia)
Gløgg (Norwegian, Danish) or glögg (Swedish) is mulled, spiced wine enjoyed throughout Scandinavia and the Baltics. Fruit juice can be mixed in with the wine, and the drink is infused with cinnamon, cardamon, ginger, cloves and orange zest. Wonderful with homemade pepperkakor (gingersnaps)!
5. Truchas de Navidad (Canary Islands)
If pumpkin desserts are your favorite during the holiday season, these flaky turnovers with a sweet potato filling are a must-try.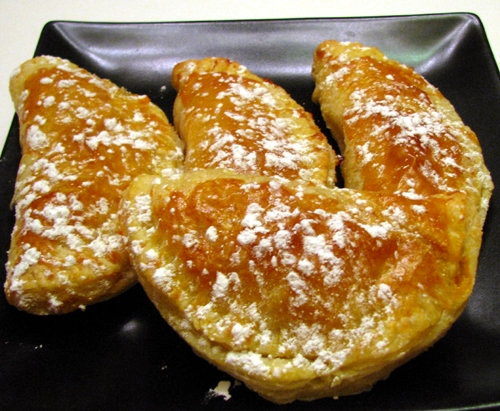 6. Banketstaaf (Netherlands)
Deceptively simple but addicting, Dutch Banketstaaf is marzipan wrapped in puff pastry and baked until golden brown, then brushed with apricot jam.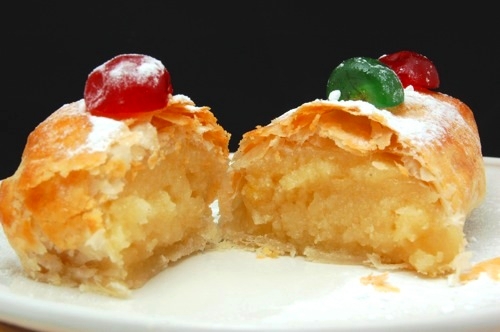 7. Buñuelos (Mexico, Latin America)
Originally from Spain, buñuelos, or fritters, are popular in Mexico, Colombia and many other Latin American countries for Christmas. They're typically made with a yeast dough, fried until crisp, then drenched in syrup or honey or dusted with sugar.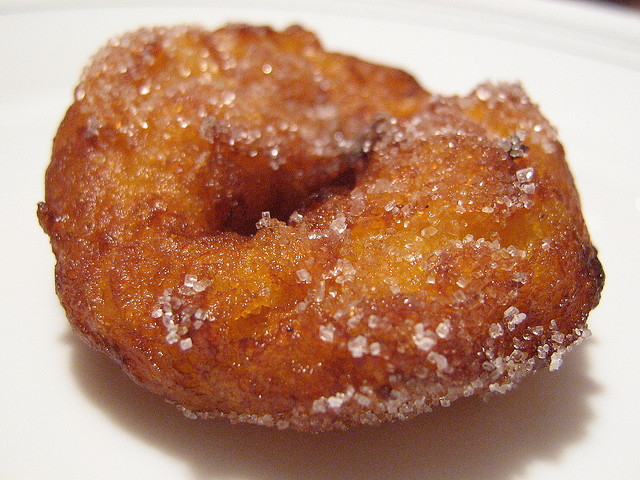 8. Christopsomo (Greece)
Greece's Christmas fruit bread has its own distinctive flavor from mahleb, made from ground cherry pits, and mastic, a dried pine resin. Cinnamon, cloves, nutmeg and cardamom round out the fragrant spices, and raisins, dried cherries and toasted walnuts enrich the bread. Traditionally the round loaf is decorated with a Christian cross with ends that curl outwards.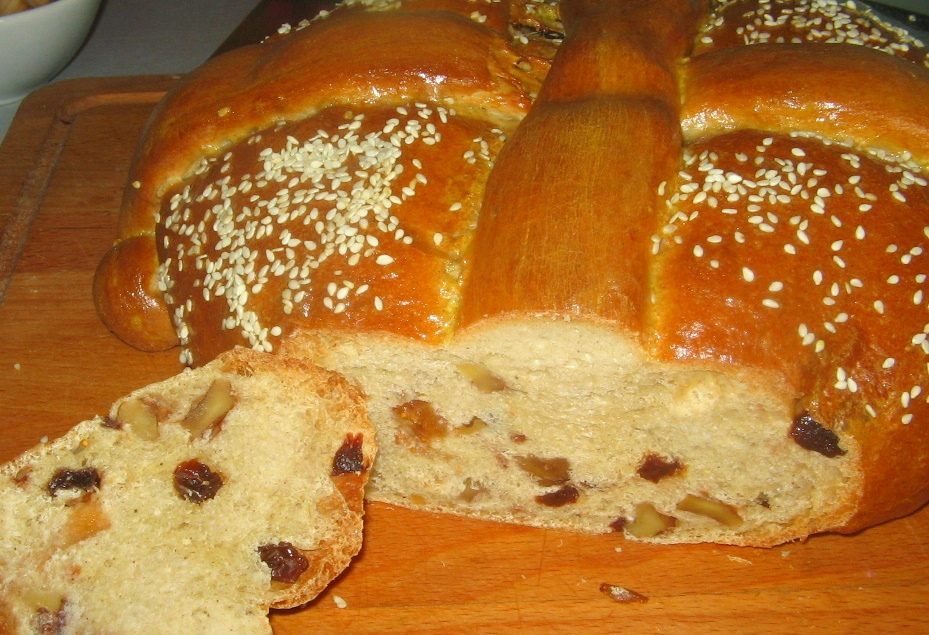 9. Brunsli (Switzerland)
Swiss brunsli are often likened to brownies, but they're actually made without flour (perfect for anyone on a gluten-free diet) of bittersweet chocolate and almonds that have been finely pulsed together, then bound with egg whites and baked . A touch of cinnamon and cloves add the perfect holiday aroma.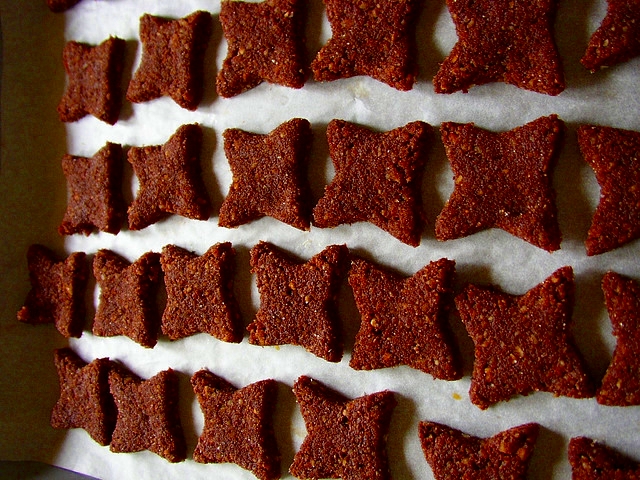 10. Christmas Plum Pudding (United Kingdom)
This dessert will delight foodies and pyromaniacs alike, with its showy presentation: right before serving, a little brandy is poured over the warm pudding then lit, resulting in blue flames dancing over the pudding. Once they've subsided, the pudding is cut into wedges and served with custard sauce. A rich, decadent reason to save room for dessert . . .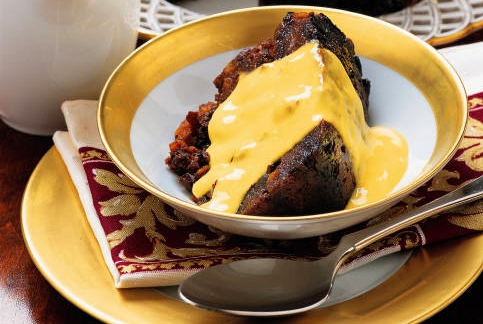 11. Stained Glass Gingerbread Cookies (United States)
Ok, so this isn't as well known a dessert as pumpkin pie or pecan pie–but kids and adults alike love making and eating these stained glass gingerbread cookies with melted candies as centers, and they also make spectacular Christmas tree ornaments.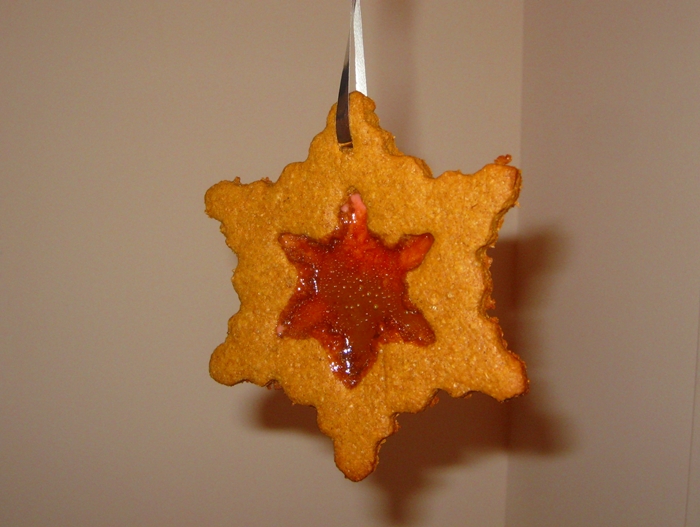 Check out and apply for the Best Travel Credit Cards.
If you enjoyed this, please follow TravelSort on Twitter or like us on Facebook to be alerted to new posts.
Become a Member to find your perfect luxury or boutique hotel at up to 50% off: TravelSort Hotels