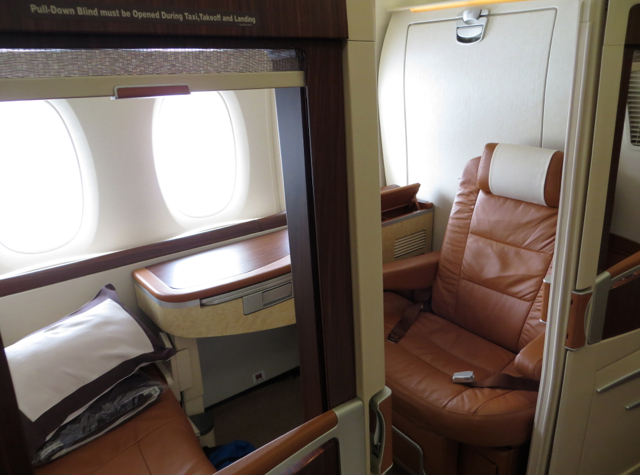 Citi Retention Offers can help make it worth keeping a pricey card such as the Citi Prestige, with its hefty $450 annual fee. For about a month Citi Retention was closed, as Citi needed all hands on deck to deal with issues around the Costco card rollout, which Citi took over from AMEX. The good news is that Citi Retention is open again.
I called the other day about my Citi Prestige, which I certainly enjoyed my first year due to the signup bonus and the $500 in airfare credits ($250 in 2015 and $250 in 2016). But it's certainly a harder decision to keep the card the second year, since there's still $200 in effective card cost, after taking into account the $250 airfare credit, and because even with 3X for travel, I tend not to use the card all that much, apart from hotel stays.
That's because I'd rather earn 3X Membership Rewards points on airfare with my AMEX Business Gold Rewards card, and 5X Ultimate Rewards points for dining with the Chase Freedom and for Amazon and Whole Foods spend with my Ink Plus used to purchase gift cards from office supply stores. I value Membership Rewards points and Ultimate Rewards points more highly than ThankYou points, and I also don't have to worry about spending those points after closing a card, as long as I keep at least one card connected to Membership Rewards or Ultimate Rewards.
But back to the Citi Prestige and current retention offers. Here's what I was offered:
Option 1: $200 Credit for Spending $4000 per Month for 3 Months
While I didn't say anything to this, even the retention advisor seemed a bit sheepish about this offer; it would be one thing if this was a great business card retention offer, but $4000 per month for three consecutive months on a single card is pretty high for most people's personal credit card spend, especially for such a low payback of a $200 credit.
Option 2: 4 Additional ThankYou Points/$1 for Travel for 6 Months, Up to a Maximum Additional 35,000 Points
This was far more interesting as an offer. The 4 additional ThankYou points per dollar supplement the usual 3X per dollar spent on travel (airlines, hotels, car rentals, travel agencies such as TravelSort) for a total of 7X per dollar for these categories. And since the 35,000 maximum applies only to the additional 4 points per dollar, this rewards up to $8750 in spend over the next 6 months. I aim to maximize this, using the card for our travel for the rest of this year, and pre-paying some of next year's travel.
Even if I don't spend all $8750, I figure I'll come out ahead of the $200 net fee. I can definitely see spending over $5000 on travel on the card over the next 6 months, and that's an additional 20,000 ThankYou points (in addition to the 15,000 points I would normally get with 3X on travel) that I value at roughly 1.8 cents per point, or $360.
Option 3: 4 Additional ThankYou Points for Restaurants for 6 Months, Up to a Maximum 50,000 Points
Since restaurants are a 2X category, this would be a total of 6X ThankYou points per dollar on restaurant spend for the next 6 months, up to $12,500 spend.
Needless to say, given these options, I chose Option 2, since 7X per dollar on travel is useful to us, and makes the card very attractive for the next 6 months for our travel spend.
FAQ
What is the Citi Retention Phone Number?
The Citi Retention number is 800-444-2568.
I Called the Above Retention Number and Got a Message to Call the Number on the Back of My Card…
This can happen when Citi's Retention Center is overwhelmed by call volume (consider the month or so of pent-up demand that has built up while it's been closed…) My advice is to call later; I got through without a problem around 8:30pm ET.
How Do I Get a Particular Retention Offer?
Each card account has certain offers attached to it, so your job is to elicit all the offers available for your card. After hearing the first offer, I'd recommend asking politely if there are any other offers for your card, that you're interested in hearing all of them, both points offers and statement credit offers.
Can I Ask About Other Citi Cards on the Same Call?
Sure; particularly if you get a friendly rep, such as the one who answered my call, I recommend asking about your other Citi cards, as long as they're ones that have an annual fee due soon or just posted. For example, I asked about another Citi credit card on my call, but the annual fee doesn't post until October so there were no offers yet for that card.
If I Choose to Cancel the Citi Prestige, How Long Do I Have to Get a Refund of the Annual Fee?
You have 30 days from the annual fee posting to your account to cancel the card and receive a full refund of the annual fee. If you cancel after that time then you can receive a prorated refund based on when the fee posted; for example if you kept the card 6 months after the annual fee posted, half of the annual fee would be refunded to you.
If you've recently called Citi Retention, which retention offers did you receive, and for which Citi card?
Related Posts
Cancel the Citi Prestige or AMEX Platinum Card?
Reduced 40K Citi Prestige Signup Bonus and Remaining 50K Citi Prestige Link
AMEX Retention Offers: Business Gold Rewards, AMEX Platinum and AMEX Business Platinum
Citi ThankYou Points Transfer Rules
Need Award Booking Help? Our fee is as low as $75 per ticket if you book your hotel through us.
If you enjoyed this, join 200,000+ readers: please follow TravelSort on Twitter or like us on Facebook to be alerted to new posts.
Become a TravelSort Client and Book 5-Star Hotels with Virtuoso or Four Seasons Preferred Partner Amenities!