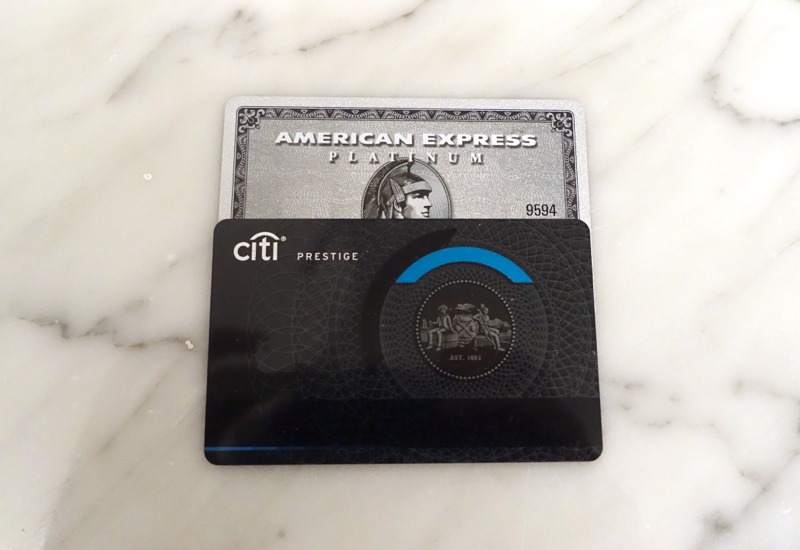 Update: Apparently these benefits below are for Citi Gold customers only and these mails were sent in error to a number of Citi Prestige cardholders. Citi has corrected this with emails to most cardmembers that received these notices in error (even though I never received one), offering a paltry 1000 points for the mistake, so your only way to enjoy these benefits is as a Citi Gold customer. I will definitely be cancelling the Citi Prestige next year, and keeping the Chase Sapphire Reserve.
—–
My Citi Prestige has a lower $350 annual fee and will earn 15% bonus points annually on total purchases. If you have a Citi Prestige with a $450 annual fee, chances are you've received or will soon receive a similar mailing, so watch your snail mail for these updates:
Lower $350 Annual Fee
A number of Citi Prestige cardmembers already had a lower $350 annual fee by applying for the card as Citi Gold customers, but we bank with First Republic and Chase, so I had the regular $450 annual fee card and was planning to cancel the card after getting 7X on air travel and hotels as a retention bonus (see Citi Prestige Retention Offers and Tips) and after receiving my $250 airfare credit in 2017. But with the lower $350 annual fee, that makes the effective cost of the card $100 per year. It still probably isn't worth keeping in my case, because I don't value ThankYou points as highly as Ultimate Rewards points, and the Citi Prestige is losing access to American Admirals Club as of July 23, 2017. But for Citi Prestige cardholders who aren't able to get approved for the Chase Sapphire Reserve, it could make it an easier decision to keep the card.
15% Bonus ThankYou Points
This is definitely a nice add for the card; per my letter "we're rewarding you with a 15% Relationship Bonus of ThankYou Points each year you're a cardmember. The Relationship Bonus is calculated as a percentage of your total purchases each year…"
No Late Fee
While I set up my accounts with autopay, to avoid late payments, if for some reason you're averse to autopay, it's nice not to have a late payment fee.
The Bottom Line
Thanks to the popularity of the 100K Chase Sapphire Reserve, we've already seen AMEX scrambling to add some benefits to its Platinum cards (see AMEX Platinum: 5X on Airlines from October 6, AMEX Business Platinum Spend Bonus Posted and New AMEX Platinum Benefits in 2017 and 2X AMEX Membership Rewards points at small businesses) so it's great to see Citi also up its game a little with its Citi Prestige card by reducing the annual fee and add the annual 15% points bonus. Then again, it's about time for this, since American Admirals lounge access is ending in mid-2017, and is also eliminating the three free rounds of golf (you can book up until 7/23/17).
Have you been notified of a lower annual fee and 15% bonus ThankYou points annually for your Citi Prestige card?
Related Posts
Cancel the Citi Prestige or AMEX Platinum Card?
Citi ThankYou Points Transfer Rules
New Citi Signup Bonus Rules: One Bonus per 24 Months per Points Type (AA, ThankYou Points)
How to Get Approved for the 100K Chase Sapphire Reserve if Over 5/24
Need Award Booking Help? Our fee is as low as $75 per ticket if you book your hotel through us.
If you enjoyed this, join 200,000+ readers: please follow TravelSort on Twitter or like us on Facebook to be alerted to new posts.
Become a TravelSort Client and Book 5-Star Hotels with Virtuoso or Four Seasons Preferred Partner Amenities!