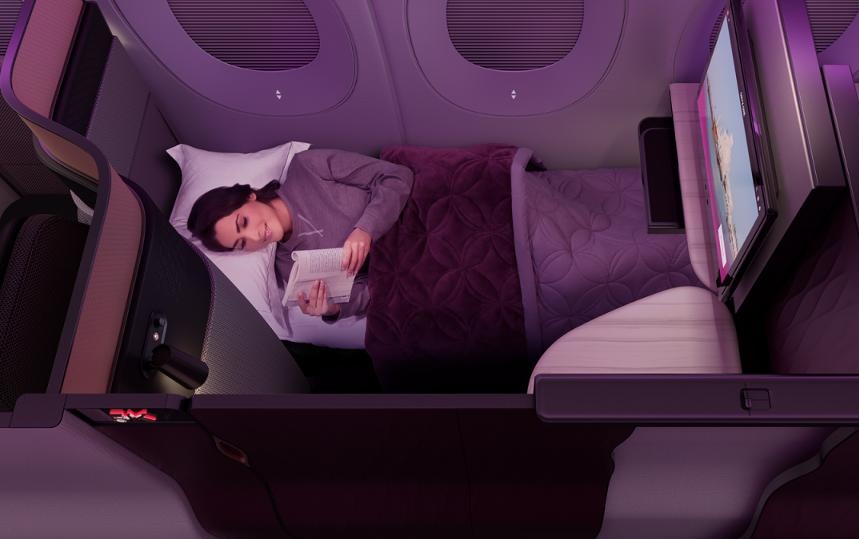 Can you earn Citi AAdvantage signup bonuses again? As we wrote in New Citi Signup Bonus Rules: One Bonus per 24 Months per Points Type, it's gotten much more difficult to earn a signup bonus for a card in the same family of cards–more on this below.
TravelSort reader Kim writes:
"I have 3 CitiCards: 1) CitiAadvantage Platinum Select  2) CitiBusiness Platinum Select and 3) CitiAadvantage Gold. I only use the CitiAadvantage Platinum Select. I have kept the others, because I did not know what to do with them. I have had all 3 cards longer than 24 months.
I recently read that I may get the credit card sign-up bonuses multiple times. HOWEVER, I am VERY confused as to how I can do this with 
Citi
 AAdvantage cards?
Questions:
1) Do I have to cancel all the cards—-and wait 24 months to reapply?
2) Can I cancel 2 of the cards—-and then can reapply for the cards?
3) OR because they are all in the same "Family"—do I need to cancel all 3?
4) Is the CitiBusiness Platinum Select a DIFFERENT card from the 2 personal cards? Can I keep it—–and only cancel the 2 personal cards?
5) In other words, what do I have to do with my 3 
Citi
Aadvantage
 Cards to get the sign-up bonuses again?
6) What happens to my 200,000 American Airlines miles?
7) How can I protect the miles from expiring?
8) I would like some sort of American Airlines credit card—or anything else—so that I could get free checked bags when I travel. What card should I have for that?
PLEASE write an UPDATED explanation of what to do to get multiple sign-up bonuses?
Please let me know what I should do?? I am VERY confused."
Great questions from Kim, let me answer them in turn.
Citi Rules Prevent You Earning a Bonus on a New Personal AAdvantage Card If You Opened or Closed a Card in the Last 24 Months
Here are the standard Citi terms for Citi AAdvantage personal cards:
"American Airlines AAdvantage® bonus miles are not available if you have had any Citi / AAdvantage card (other than a CitiBusiness® / AAdvantage card) opened or closed in the past 24 months."
Because of this, if Kim was to cancel either of her existing personal cards, she wouldn't be able to reapply and earn the signup bonus again for another Citi AAdvantage personal card, through a public link, for 24 months.
The CitiBusiness AAdvantage Card is Distinct From Personal Citi AAdvantage Cards, But Similar 24 Month Language Applies
The CitiBusiness AAdvantage card is considered separately from Citi AAdvantage personal cards. So if, for example, you recently earned a signup bonus for the Citi AAdvantage Platinum Select, that wouldn't prevent you from earning a signup bonus for the CitiBusiness AAdvantage, per the terms:
"This card is not available if the business already has a CitiBusiness® / AAdvantage® Platinum Select® World Mastercard® card. Bonus miles are not available if you have had any CitiBusiness® / AAdvantage® card opened or closed in the past 24 months."
Kim's situation, however, is that she already has both Citi AAdvantage personal cards and the CitiBusiness AAdvantage card. So if she was to cancel her existing CitiBusiness AAdvantage card, she'd have to wait 24 months to apply for a new CitiBusiness AAdvantage card and earn the signup bonus again.
Exceptions to Citi's 24 Month Language?
A second, similar way is to see if you're pre-qualified for a Citi AAdvantage card on the
Citi Pre-Qualified Offers page
. Note that the results page should say "…you're Pre-Qualified to apply for the following credit cards offers." If instead the results page begins "we couldn't match your records to a Pre-Qualified credit card offer. See below for other cards you may like" then the results will most likely be public offers that DO contain the 24 month restriction.
Keeping AAdvantage Miles From Expiring
Kim is worried about keeping her 200K AAdvantage miles from expiring. AAdvantage miles expire after 18 months of inactivity, but fortunately it just requires earning or redeeming miles to extend their life for another 18 months. Also see
Airline Miles Expiration Policies: Keep Miles From Expiring
.
Free Checked Baggage Benefit
Both the Citi AAdvantage Platinum Select and the CitiBusiness AAdvantage offer the first checked bag free of charge for you and up to four companions on the same itinerary, on domestic AA flights (this benefit does not apply to international flights).
What Should Kim Do?
The way I see it, Kim can either pay keep her current Citi cards (she should try to get a retention offer, but may have to pay the annual fee for at least some of them) and apply again for a duplicate Citi AAdvantage Platinum Select card, and later, a CitiBusiness AAdvantage card to earn the bonuses again, since her current cards are all over 24 months old.
Or, if she opts to cancel two of her three cards, she can try to get targeted for an offer that doesn't have the 24 month language. This is more likely if someone in her household has recently signed up for a new AAdvantage account and doesn't already have Citi AAdvantage cards.
Recommended Posts