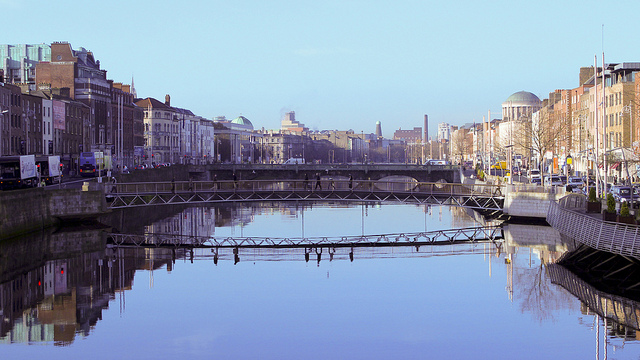 Why Go
Dublin is bursting at the seams with history and culture. It's the ideal location for a family vacation, as it offers a mix of fun and informative sights and experiences that will captivate those of all ages. As the capital city of Ireland, Dublin's history is certainly an eventful one, with much of the country's culture, art, and literature finding itself focused on this particular metropolis. But exploring doesn't require renting a car or going long distances; Dublin is small enough to navigate with ease, meaning those with younger travelers along needn't worry about long hauls and dwindling energy. The city also makes a wonderful central hub for the rest of Ireland, for those planning on branching out into the countryside.
Insider Tips
Look for discounts and up-to-date information in the various local newspapers, as it's often the best way to get the absolute latest in what's happening during one's particular stay.
Like any other big city, Dublin does have its share of petty crime. It's worthwhile for travelers, especially those in particularly touristy areas, to be aware of their possessions, and always be aware of pickpockets.
Public transportation isn't as cut-and-dry in Dublin as in other more efficiently organized European cities. With a network of buses that go everywhere, getting around is easy–once one has accurate information on the routes, times, and prices. Checking out the official Dublin Bus website before arriving is a good idea. There is also the Luas, a light rail transit system that connects the center with suburban areas.
For an exciting way of exploring the city by water, Liffey River Cruises offer sight-seeing cruises perfect for the whole family. It's a relaxing and enjoyable way to see the sights.
While it seems like it's always raining in Ireland, the fact is that knowing when to visit is key for getting the best weather. Spring and early autumn can be particularly beautiful, with blue skies and a fresh, mild chill in the air. Always bring a rain coat and an umbrella, as Ireland has been known to experience all four seasons in a single day!
Where to Stay
Dublin's city center offers a huge choice of hotels and guest houses to suit all tastes and budgets. The main differences between hotels and guest houses (B&Bs) is, of course, the physical size of the building, as well as the facilities offered and the general atmosphere. Check out TravelSort's picks for Dublin's Best 5-Star Luxury Hotels
Two wonderful city center hotels that cater to families are The Fitzwilliam Hotel and The Belvedere Hotel. The Fitzwilliam Hotel is expensive, ranging from $170-380/night, but offers luxury in a family-friendly environment with top class facilities. The 3-star Belvedere is located just a five minute walk from O'Connell Street and offers a wide choice of bedrooms along with an extensive menu in their bar/restaurant. It's a value-oriented hotel, with rates ranging from $70-200/night.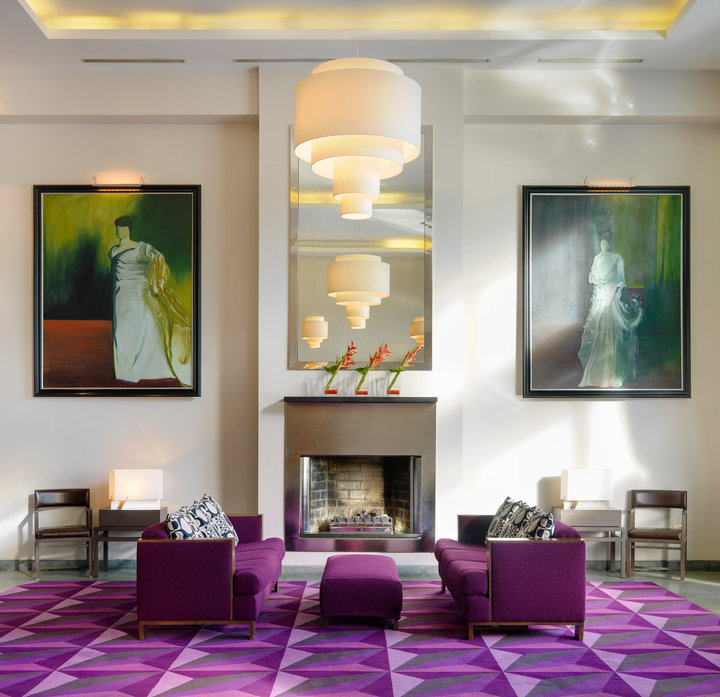 The Baggot Court Townhouse is a guest house situated within walking distance of the National Museum, St. Stephen's Green, and the city center. Set in an old Georgian Building, the staff offer a warm welcome to families and provide a great range of breakfast foods including full Irish (sausages, bacon, eggs), continental and vegetarian options. For another more intimate place to stay, The Oaklodge B&B in Ballsbridge features bedrooms which are exquisitely decorated and retain much of their original Victorian features. Oakland offers family rooms and a wide choice of home-made breakfast foods and they cater to special dietary needs too.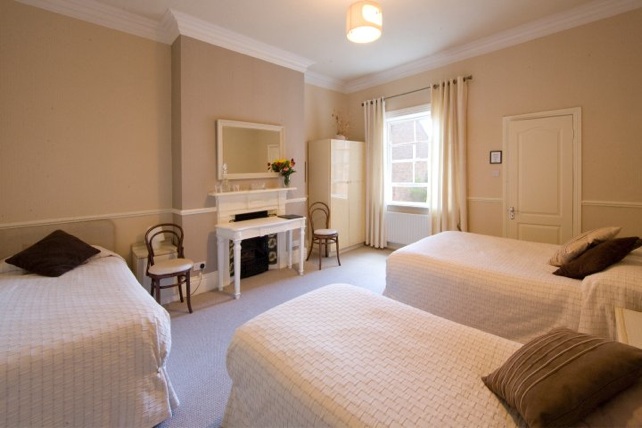 One less expensive option is Jury's Inn, which is part of the Jury's chain of hotels which have numerous hotels throughout the UK and Ireland. All hotels offer exceptional value and, although they're essentially cookie-cutter style and basic, they are welcoming and offer all the facilities you'll need for a pleasant stay.
What to Eat
There's no shortage of places to eat in Dublin, and most spots, barring the rather upscale, are generally very welcoming to kids. Those who want to grab a quick snack for youngsters at any point in the day should visit the family-friendly diners Captain Americas and Eddie Rocket's, both of which are located in the city center.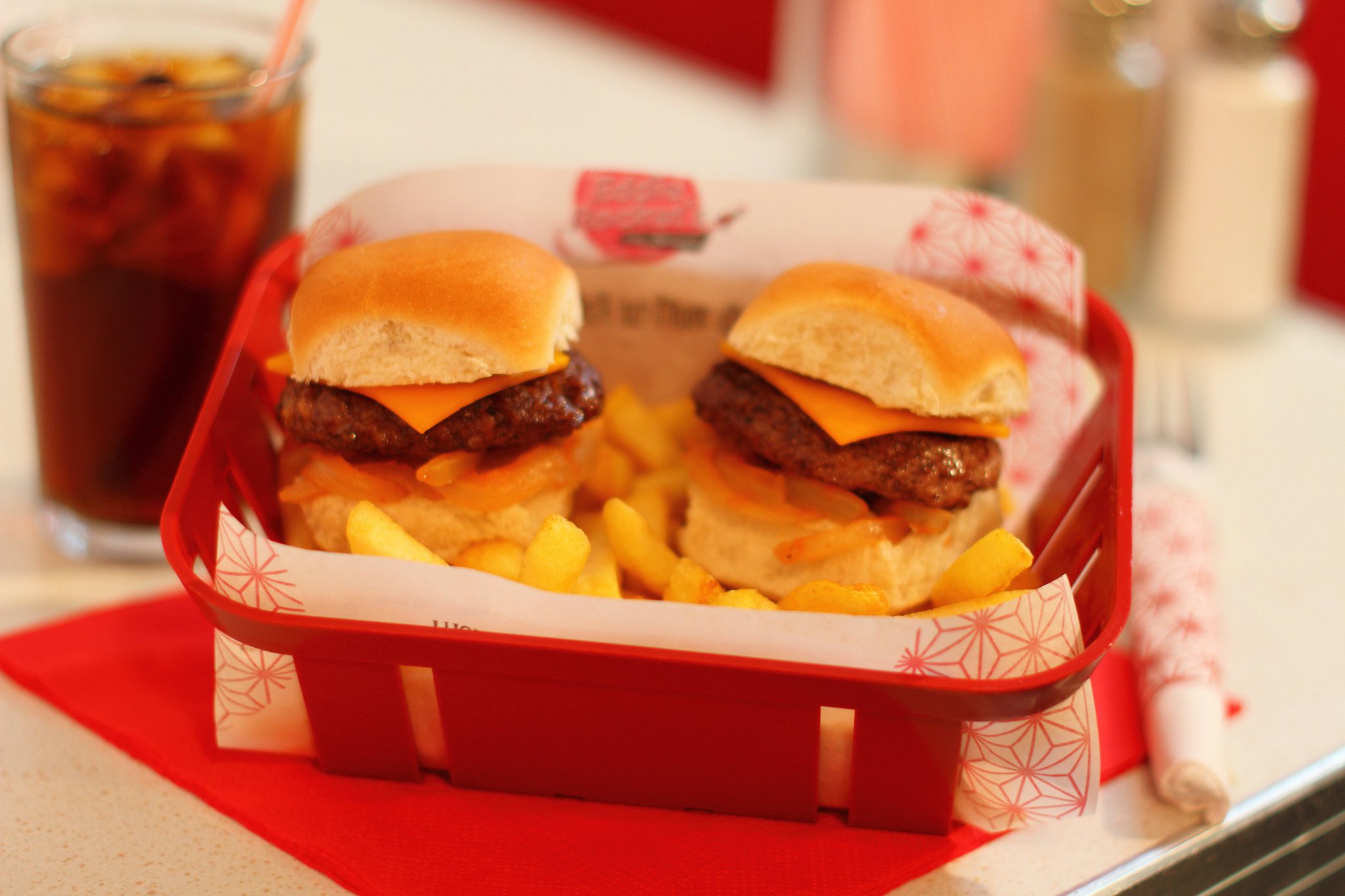 Dublin's Temple Bar district offers a huge choice of eateries including the very popular Thunder Road Cafe and the international Hard Rock Cafe, both of which do children's menus. For something more authentic, Beshoff's Fish & Chips, located in O'Connell Street, is a family run chip shop which sells authentic fish and chips in a bright, casual environment. Children and adults alike will appreciate this delicious local fare.
For more of a sit-down experience, Bewley's Coffee Shop on Grafton Street is a renowned cafe offering a wide choice of buffet style dishes. Fom succulent cream cakes to curries and fish and chips, they have it all. It gets crowded, but is well worth a visit. It's full of little nooks and crannies and attracts all age groups and personalities. It's not a rare sight to spy a budding author writing in the corner and large families taking a well-earned break from touring the city. Look out for the beautiful stained glass windows and the wonderful artwork, too.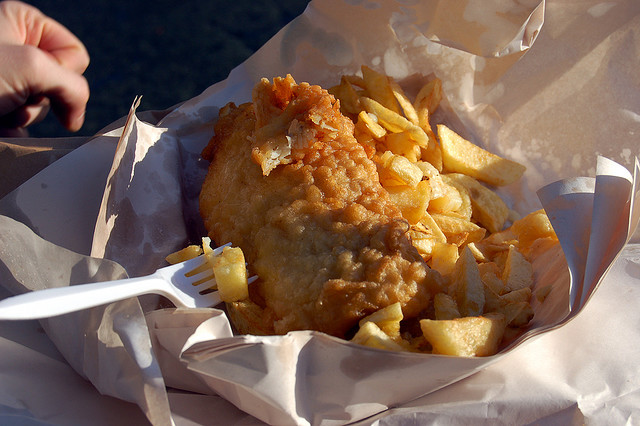 Those who want a delightful evening out that's a bit more low key should head to Il Vicoletto (5 Crow Street). This charming spot serves authentic Italian food in a cozy setting, which will make grown-ups quite pleased. Fortunately, children are welcome and are well catered to, and finding dishes even for the fussiest eater is easy here.
What to See and Do
Dublin has plenty of fun places to visit and features a wealth of educational landmarks. Finding activities to delight children of all ages is easy, and unless otherwise noted, all of these activities are ideal for all age groups.
Viking Splash Tours offer a unique way to see the sights of Dublin and is a thrilling experience for all ages. The tour takes place in an amphibious vehicle which operates on land and water, so you get to have fun and see the sights at the same time.
Ages: 3 years and older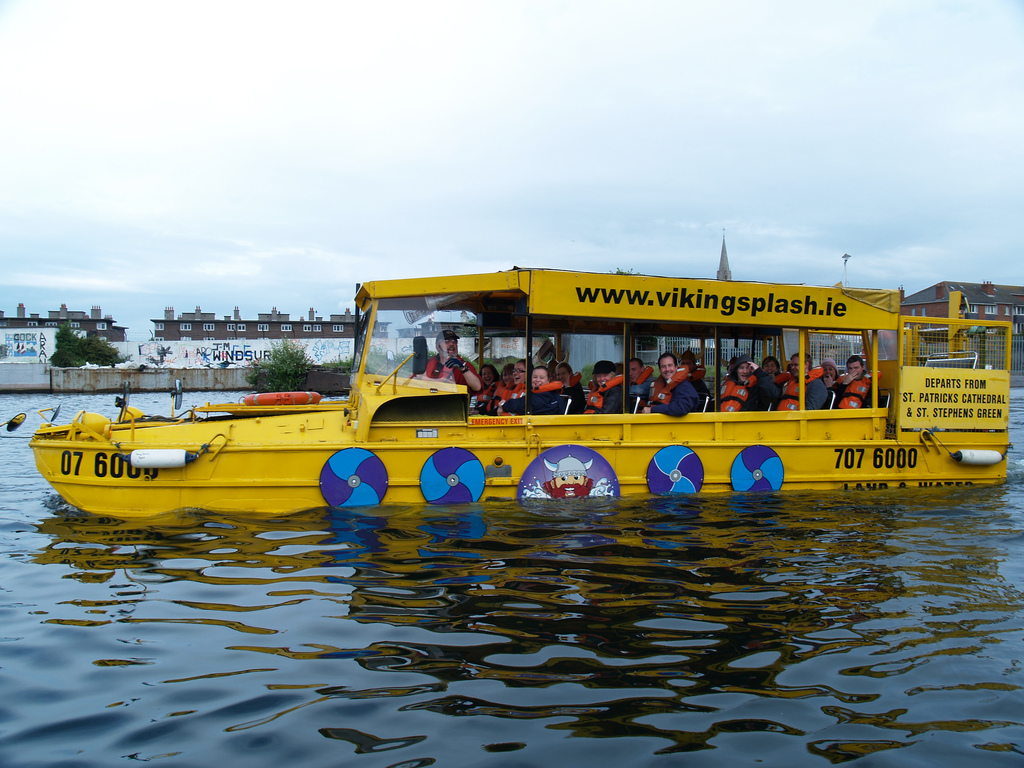 2. Sea Safari
For another semi-aquatic adventure, the Sea Safari offers thrilling rides around the sea east of Dublin City, including to Malahide and Dalkey Island, where you're sure to see a rich variety of birds and wildlife. Get ready to spot puffins, porpoises, and dolphins. The informative tour narration makes it an exciting learning experience.
Ages: 8 years and older
3. Imaginosity
For children under nine, Imaginosity offers a wonderful child-centered creative space featuring two and a half floors of educational exhibits that focus on hands-on learning.
Ages: 8 years and younger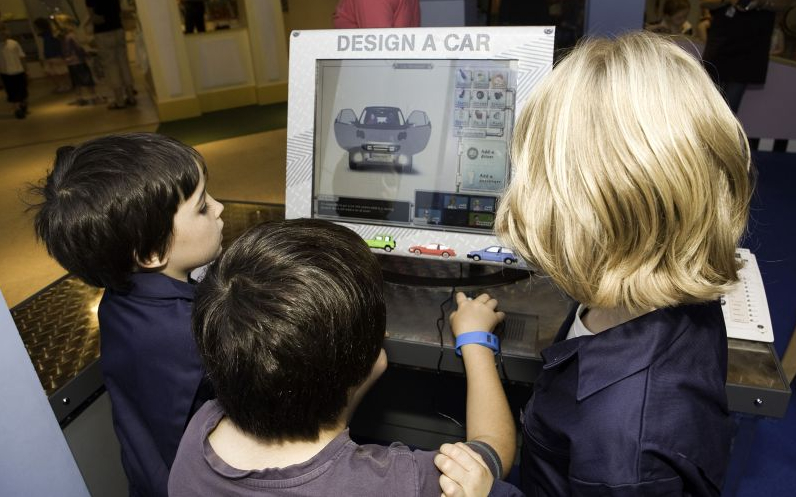 4. The Phoenix Park and Dublin Zoo
The Phoenix Park has 1700 acres of recreational facilities and is one of the largest public recreational parks in Europe. It features beautiful nature walks, a large playground, and lakes. Phoenix Park also includes Dublin Zoo- one of the nicest zoos in Europe, which is more like a wildlife park than a traditional zoo and features a huge choice of animals in a beautiful setting.
Ages: All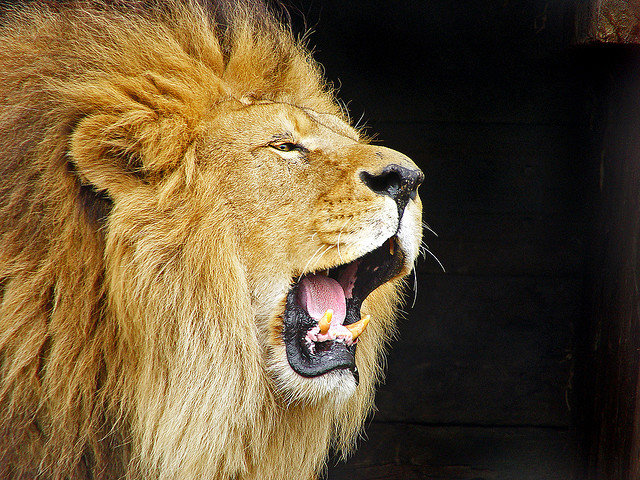 5. Tara's Palace and The Museum of Childhood
If there's a doll or miniature lover in your family, don't miss the Museum of Childhood and Tara's Palace, one of the world's top dolls houses with beautiful antique toys dolls houses that are over 300 years old.
Ages: 3 years and older
The Hugh Lane Gallery houses one of Ireland's largest art collections with almost 2,000 artworks including masterpieces by Renoir, Monet and Degas. It also offers a wide range of activities for children, including Kids Club workshops.
Ages: 7 years and older
If you're still in an arty mood you could do a lot worse than paying a visit to the Artworks Cafe, which features pottery fun for all ages. You'll get a chance to create your own ceramic artworks in a relaxed, fun setting. It makes a great afternoon out for all ages.
Ages: 3 years and older
8. St. Stephen's Green
Near Grafton Street is the beautiful St. Stephen's Green, a wonderful public park set in one of the most beautiful parts of Dublin city center. It's a nice location for a stroll in any weather, but if you're lucky to get some sunshine, bring a picnic and take a few hours to unwind – the children can feed the ducks and there's a nice playground for them to burn off some energy.
Ages: All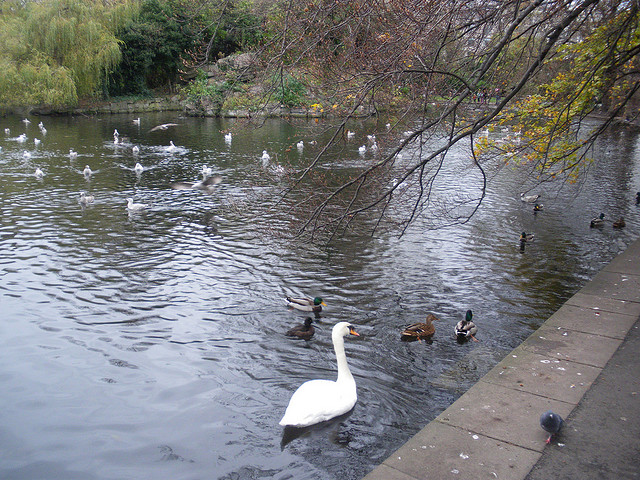 There are many other fabulous attractions in Dublin that might not appeal to younger children but are likely to be of interest to adults and teenagers. As Ireland is famous for its contribution to the world of literature and culture, it's no surprise that it offers a great choice of theaters including The Abbey and The Grand Canal. Many shows are geared towards older audiences, but it's definitely worth checking out the lineup of upcoming plays and musicals, as you'll often find a family performance, too.
For a quiet break from the bustle of exploring, the National Botanic Gardens in Glasnevin is well worth a visit with gorgeous gardens and a simply amazing selection of plants. The same is true of the Garden of Remembrance, a small but beautifully-maintained park in the middle of Dublin city, just off O'Connell Street. It was erected as a monument to those who died in their quest for Irish freedom and makes a nice little stop-off on your way to or from Dublin's busy city center.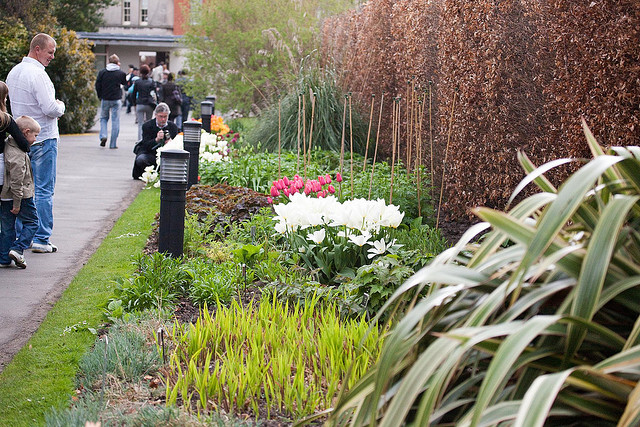 For more walking, Grafton Street is a beautiful pedestrian street near Trinity College and is also one of the best shopping streets in Ireland, full of designer stores, exclusive boutiques and plenty of other unique little stores. It's also renowned for it's tradition of hosting buskers and street performers, which might make a welcome sight for the kids while one of the two parental units gets some shopping done!
If you're interested in historic buildings, Dublin has them in droves. Christchurch Cathedral, built in 1234 AD, is a magnificent building with spectacular architecture inside and out. Feel free to go into the church itself and explore it. There's a crypt in the basement and a treasury which holds ancient silvers and treasures, which are known for captivating the imagination of youngsters and grown-ups alike.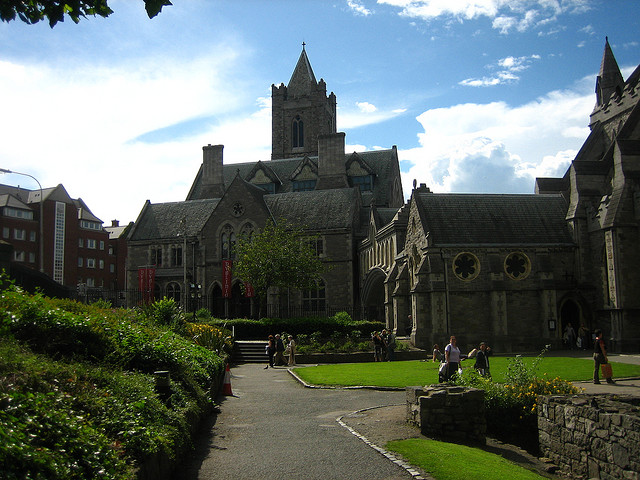 Related Posts
Photo Credits: Tambako the Jaguar, Kieran Lynam, Imaginosity, Sea Safari, UggGirlUggBoy, Eddie Rocket's, bjaglin, The Fitzwilliam Hotel, infomatique, andrewcparnell, timsamoff