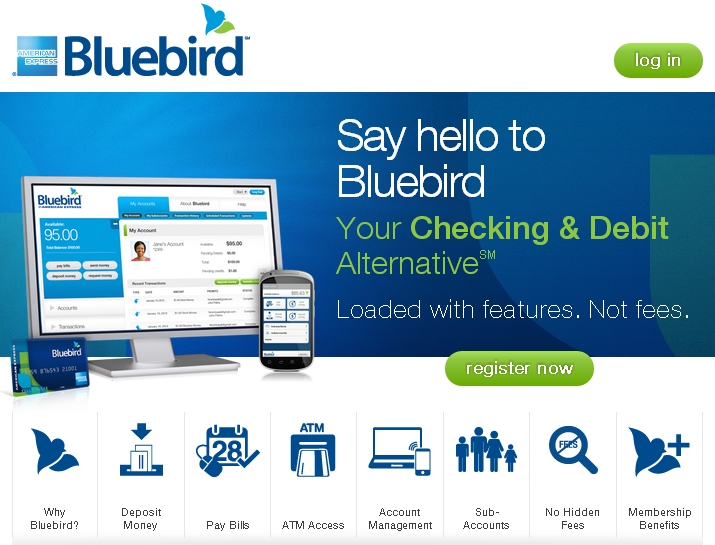 TravelSort reader Jason asks "I've read I can use the new American Express Bluebird Prepaid card loaded with Vanilla reloads bought with the Chase Ink Bold to earn 5X points paying my rent, utilities, and student loans. Can I maximize this to get as close as possible to the $50,000 limit for 5X spend by the end of the year, netting me 250,000 points?"
I have mixed feelings about AMEX Bluebird–certainly it's generating tons of excitement now on blogs and FlyerTalk, because of its ability to pay bills that normally weren't able to be paid by credit card at all, such as mortgages, rent, and a variety of loans, and not only pay them with credit card, but also get 5X if you reloaded the card with Vanilla refills. Sounds great! But here are the issues I see:
1. It's becoming VERY difficult in many places to buy Vanilla reloads at Office Depot with a credit card because the cards are out of stock (and not being restocked). For example, there haven't been any in NYC, where I am, for months, and reports are that they are next to imposible to find in the SF Bay Area, Chicago and DC area as well. If your Office Depot is still carrying these cards and you can consistently buy them with your Ink Bold, count yourself lucky!
2. You can't load the AMEX Bluebird directly with a credit card, at least as far as I'm aware; you can only load it with a Vanilla reload card (if you can find it, see above) or a debit card or cash at Walmart. Depending on where you live (e.g. here in NYC), there's no Walmart nearby. And not everyone has (or wants to have) a debit card. Not to mention you don't generate anywhere near the points benefit with debit cards as you do with the Ink Bold or Ink Plus.
3. Bluebird is ripe for abuse, which is usually followed by some crackdowns on individuals (cards shut down) and a change in the rules. Yes, you currently can use Bluebird to withdraw from an ATM or transfer funds to your bank account–but a pattern of doing that is likely to get you shut down by American Express and/or by Chase (your Ink Bold or Ink Plus account, for abuse of the 5X perk with excessive reload purchases at Office Depot).
That said, if you've gotten the AMEX Bluebird and have ready access to Vanilla reloads, by all means use it to pay your rent, utilities and student loans. Some normal ATM withdrawals are fine too, just not more than what you would normally withdraw at one time.
I still wouldn't rush out and try to spend $50,000 too soon. Sudden very high Office Depot spend of $5000 or more a month could trigger some unwanted scrutiny of your account, especially if it dwarfs other spend you put on the card.
Also know that the Ink Bold $50,000 annual limit for 5X spend is NOT by calendar year; it's from the date you became a cardholder (your "Enrollment Date"). So if you got the Ink Bold or Ink Plus in August 2012, you have until August 2013 to hit your maximum 5X spend of $50,000, for a total of 250,000 points. See the terms below:

That said, I'd still advise against going for the $50,000 maximum spend if it means that virtually all spend on your Ink Bold or Ink Plus card will be at 5X. That's simply not profitable for Chase, and you have to consider–if you were Chase, wouldn't you focus on retaining profitable customers and culling unprofitable ones, especially if they seemed to be abusing perks? As with most things in life, moderation is key.
Have any questions or tips to share about the new AMEX Bluebird or maximizing points with the Ink Bold? Share in the comments!
Related Posts and Resources