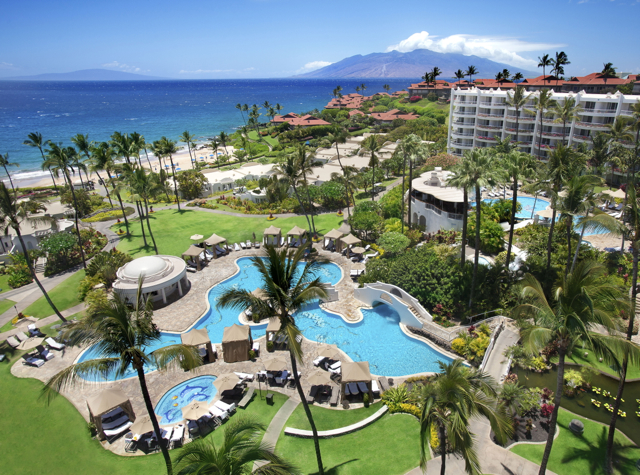 Update: Note that Accor is Acquiring Fairmont Hotels, so the Fairmont Visa offer is likely to change or disappear in the future.
————Original Post———–
In my Chase Fairmont Visa Review I mentioned it waived the annual fee for those who signed up by July 31 (within the first 2 1/2 months of the card being launched).
There's now a Fairmont Visa offer that again waives the $95 annual fee (not my affiliate link) for the first year per Rom.
Here are the details:
2 free nights including breakfast

for 2 at any Fairmont destination worldwide after $1000 in spend within first 3 months (but see caveats below)
Earn 5x Fairmont Rewards points per $1 spent on Fairmont properties
Earn 2x Fairmont Rewards points per $1 spent on airline tickets purchased directly with airlines, car rental agencies, local transit/commuting
Earn 1 Fairmont Rewards point per $1 on all other spend
One complimentary night each anniversary year that you make $12,000 in purchases with your card
No foreign transaction fees
Annual fee of $95 waived if you apply by July 31
Annual complimentary membership in Lounge Club plus 2 free airport lounge visits each year
Best Value Uses of the 2 Free Nights?
The best value uses of these free nights are at the most expensive Fairmont properties in the most expensive cities. Apparently Swisshotel and Raffles properties aren't eligible, however, which unfortunately removes some of the very best high end redemption possibilities.
How Long Do I Have to Use My Free Night Certificates?
The Fairmont free night certificates are valid for 1 year from the date of issue, so make sure you can use them at a high value of property sometime in the next year, before applying for the card.
Why Can't I Find Free Night Availability for The Plaza New York and The Savoy, London?
The reason it's so tough to find free night availability for The Plaza New York and The Savoy, London is that both properties are tightly capacity controlled when it comes to redeeming the free nights from The Fairmont Visa: each property only allows about 15 free night certificate redemptions per month, so that's why, even if you currently have free night certificates from the Fairmont Visa, you're unlikely to be able to redeem them anytime before next spring.
How Do Fairmont Rewards Work? How Many Points Are Needed for a Top Tier Fairmont Hotel?
As mentioned in my prior
Chase Fairmont Visa Review
it's the Fairmont Rewards chart associated with the Chase Fairmont Visa is an expensive one. For top tier "Collection D" properties you'll need 65,000 points just for a standard room. So, unless you already have a ton of Fairmont spending that would earn you 5X points per dollar, that would require spend between $32,500 (if you managed to get 2X with only spend on airlines, car rentals and commuting) and $65,000.
The Verdict:
This card is about the signup bonus, unless you're a Fairmont regular and have lots of Fairmont spend. It's not as good as the Hyatt Visa, since Hyatt's Park Hyatt properties are in general higher caliber than Fairmont's top tier properties, and Fairmont doesn't have anything quite as aspirational as, say, The
Park Hyatt Maldives
, since the Raffles Praslin in the Seychelles, which would come closest, isn't eligible–Raffles and Swisshotel properties are excluded. Also take note of the capacity controls on The Plaza and The Savoy properties, in case you were set on redeeming your free nights at either hotel. But if you were planning to get The Fairmont Visa anyway, now is a good time with this first year annual fee waived offer.
If you have the Fairmont Visa, what has your experience been?
Related Posts