If you love dessert, and specifically chocolate desserts, there's no lack of places to go in New York City. But where can you go for the very best dark chocolate creations? After all, if you're going to indulge in chocolate, you might as well have an intense, rich dark chocolate experience, and not a fluffy milk chocolate excuse for a soufflé, right? I've rounded up a few personal favorites and would love to hear yours in the comments.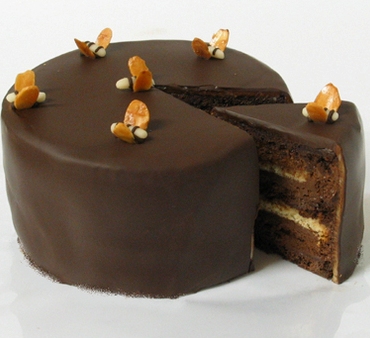 Busy Bee Cake from Black Hound Bakery
Black Hound Bakery is my hands-down favorite place in New York to get birthday cakes, and although they make several chocolate cakes, their legendary Busy Bee Cake remains my favorite.
It's a 5-layer cake (3 chocolate layers, 2 almond layers) layered together with bittersweet chocolate mousse and marzipan, then enrobed in marzipan and bittersweet chocolate. Marzipan/almond bees add the perfect whimsical (and delicious) finishing touch.
Don't wait for a birthday if you haven't tried this cake yet—fortunately, there are also mini Busy Bee cakes if you don't want to get a large one.
Crème brulee chocolate from Kee's Chocolates
Most New York chocolate connoisseurs probably already know about this diminutive shop at 80 Thompson Street (there's also a newer location in midtown). Kee Ling Tong makes her chocolates fresh daily, with incredible flavors such as Black Sesame, Honey Saffron, Kaffir Lime, Blood Orange, Yuzu, and Pineapple Lychee. If I had to pick a favorite though, it would be the simple yet sublime Crème brulee. Get to Kee's early else it may well be sold out.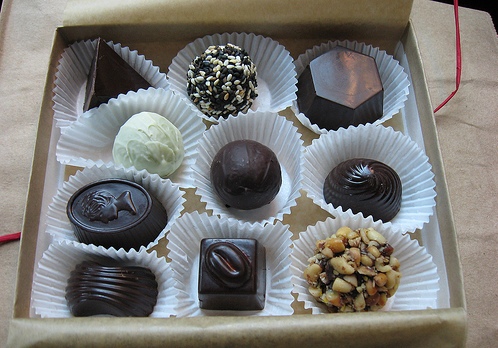 Chocolate Chocolate Chip Cookie from Levain Bakery
This one is a tough call, as I also enjoy the Mudslide cookie from Jacques Torres and the double chocolate chip cookie from Bouchon Bakery. But Levain's are consistently perfect, with a crunchy exterior but a warm, gooey interior (if you manage to wait until you get home, microwave it a few seconds to warm it up and melt the chocolate chips).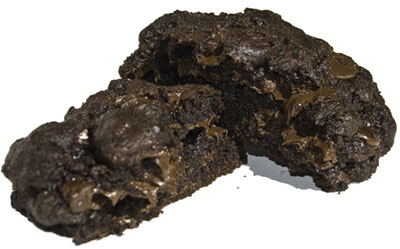 Ciccolato Extra Noir from Grom Gelato
Chocolate ice cream from the store pales in comparison to Grom's freshly made Ciccolato Extra Noir, with its dark, creamy Venezuelan chocolate base studded with bittersweet Ecuadorian chocolate shavings. If this doesn't satisfy a craving for creamy, cold dark chocolate, I don't know what will.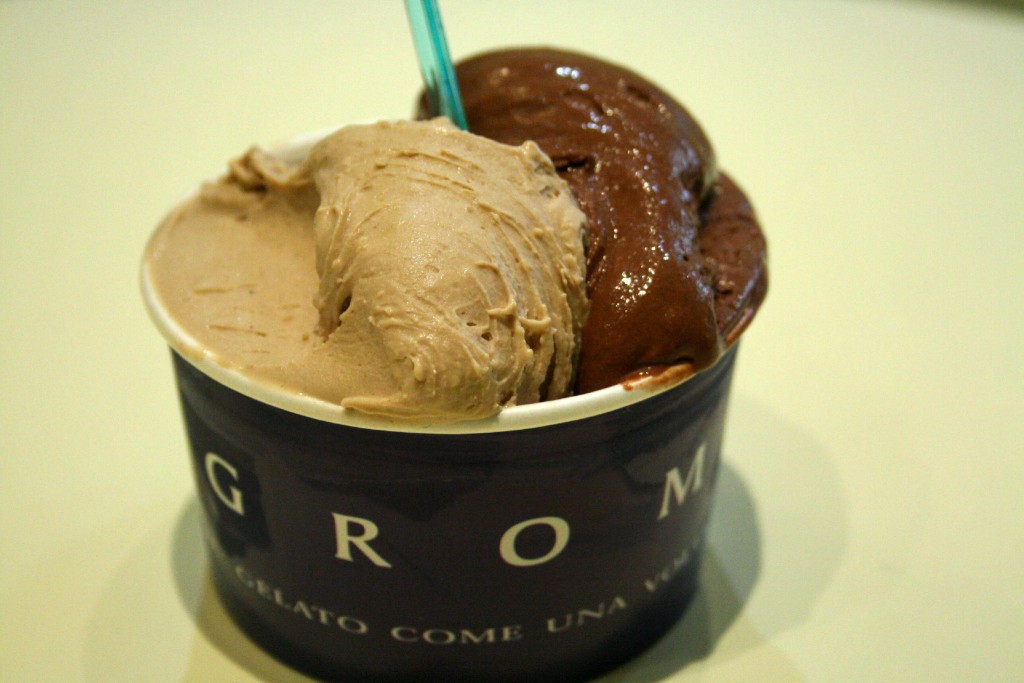 Hot Chocolate from City Bakery
If you prefer your chocolate in liquid form, City Bakery offers the most decadent hot chocolate in the city, topped with or without a homemade marshmellow. While there are also cookies and other pastries, as well as savory items and a salad bar, trust me, unless you want a full meal, a full cup of this rich hot chocolate is plenty filling.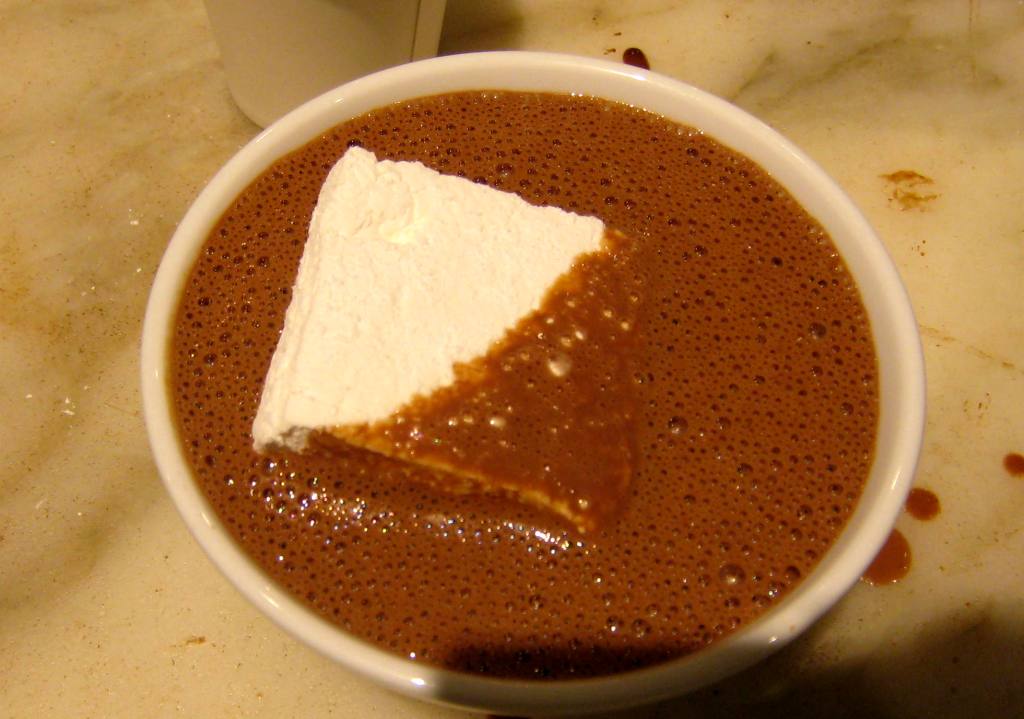 Photos: Blackhound Bakery, Kee's Chocolates, Levain Bakery, mrsdewinter, Hilary Stockton