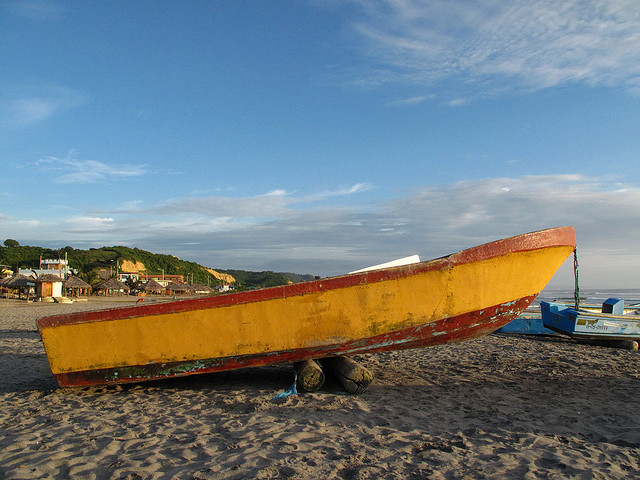 Why Go
Every adventurer understands the value of a sense of place, the feeling one gets when realizing that the spot where they are standing is special, stunning, and different. Canoa, Ecuador is one of those destinations that surprises travelers and locals alike with its shockingly unspoiled atmosphere. A sleepy beach town with a dirt road and chilled out beach scene, it's a must-see spot for casual adventurers and anyone looking to truly get away from it all.
Located on the northwest coast of Ecuador, the closest town to Canoa is Bahia, about a half hour away. Bahia was named for the pre-Inca Indians, who first used the coastal city as a port by Pizarro after the Spanish conquered the Inca. The seafaring people were known for their ability to navigate as far south as Chile and as far north as Mexico to trade their wares. In present day, Canoa is known for its surfing, hang gliding, and laid-back ambiance. In 2010, it was the host to the Canoa Open Hang Gliding Speed Gliding Championship. As in most beach towns, there are the assortment of expats, locals, and sun lovers dotting the long stretch of beach. The town has some of the best waves during the dry season that are perfect for all levels of surfers, and it is a great place for beginners to learn. The season is in full effect from December to May, so come ready to do some surfing.
Canoa's charm lies in the fact that its small community and relaxed "do what you want" vibe makes visiting here feel like discovering a new home in a far-off place. Spontaneous events like bonfires on the beach, parties at the local expat hangout, and dancing under the moonlight are a rule of thumb rather than rare occurrences.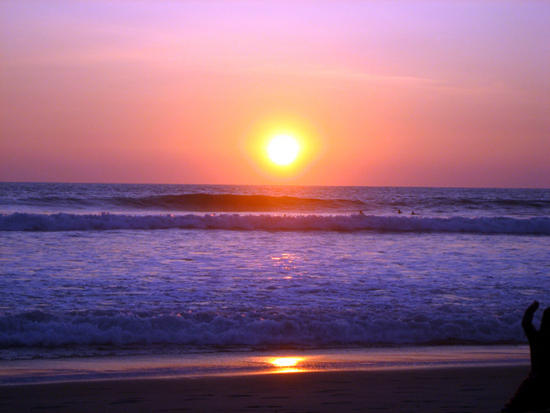 Insider Tips
Canoa is a beach town that fights for its right to be a small getaway for those looking for a sense of Ecuador away from the more crowded beach destinations. There are no ATMs, so take cash or stop in Bahia on the way.
Being a small town, local knowledge is the most helpful way to get things done. When it comes to choosing a hostel, contacting a tour operator or booking surf or Spanish lessons, ask around town. The contacts and places that are listed below are happy to help with recommendations and can point you in the right direction. This is important when traveling to and from Canoa, as bus schedules can change regularly and information on the web is spotty.
Knowing some Spanish in Ecuador is important, and it is helpful to know that on the coast, there is a different accent than in the mountains or in the South. Canoa has a few Spanish schools that offer a chance to learn some of the coastal dialect which will help in the long run while traveling here as one finds people from the coast in all parts of the country.
In 1997-1998, the effects of El Niño widened Canoa's beach, a long swath of near-white sand. The beach is a fairly exposed break with consistent right and left-breaking waves. During the week, the beach is empty, though on weekends it can get busy.
Getting to Canoa from Quito can be done by bus or by plane. Transvencedores Bus Company leaves to Canoa from booth 7 of the Quitumbre terminal in Quito once a day in the early afternoon. Times vary. Icaro or Aerogal fly from Quito to Manta daily (30 minutes, $100 return), then catch a bus to Bahía (3 hours, $3).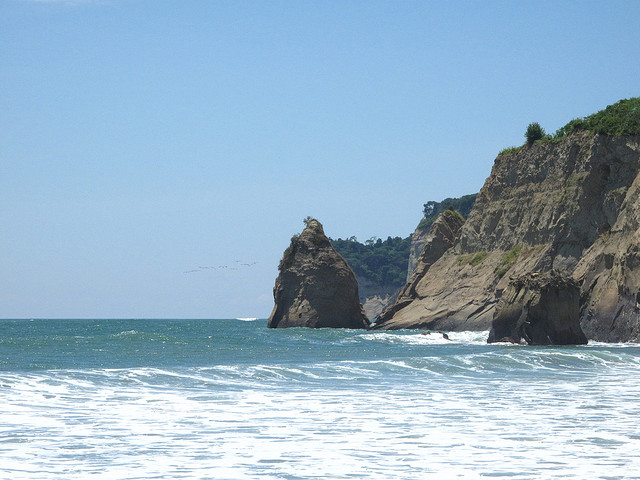 Where to Stay
In Canoa, there are a few great options which are best suited for the type of activities one wants to participate in. Two that are the best in town are designed for those wishing to travel independently and those who wish to explore the area with guides and instruction.
On the beachfront, there is a small local hangout called the Surf Shak and its adventure company Canoa Thrills. Two of the owners moved to Canoa after traveling there on vacation from Colorado. The story goes that they found the place, went home, sold all their stuff, and moved to the beach, no questions asked! Since becoming residents, they have made a point to organize their services around those who want the freedom to participate in the water and beach sports independently with local expertise as a guide. Canoa Thrills provide accommodation, sea kayaking tours, rental of surfboards, kayaks, and half-day surf lessons. The Shak has great food and drinks, hosts local events, and is the place to go when looking for kindred souls to make plans for your time in Canoa. Rates for dorms, including breakfast, start at $10 a day, with other options, like apartments and house rentals.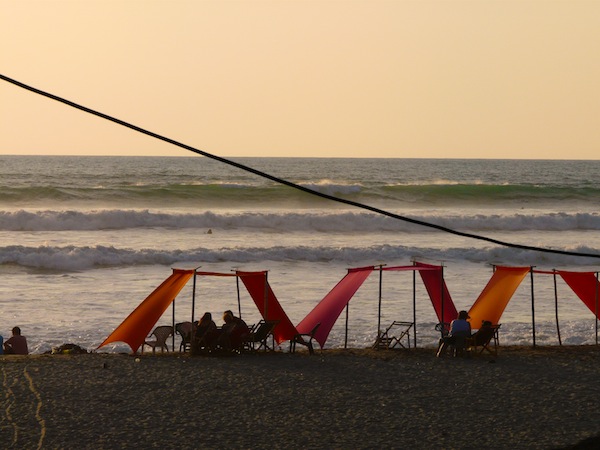 Surf lessons from Canoa Thrills run $15 for one and a half hours and cover board rental. Daily surfboard rentals cost $12 a day or $50 a week. Half-day sea kayak tours of the coves and caves around the area costs $20, while hourly rentals start at $10 an hour. If planning on staying for more than a few weeks, there are opportunities to volunteer at the Surf Shak. In return for helping in the bar or in the kitchen, the owners of this fun restaurant provide a place to stay. Contact Pete@Canoathrills.com for more details and information about activities.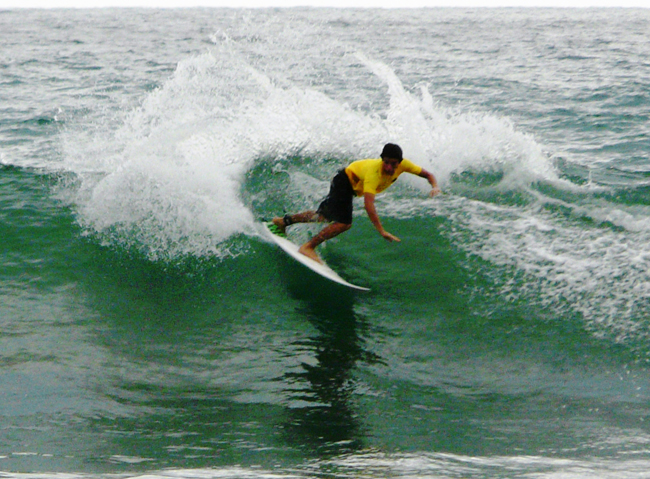 In 2009, Patricia White started The Betty Surf and Yoga Camp, a low-key resort geared for adventurous women interested in a program designed specifically for releasing their inner badass. Combining yoga and surfing, adventure travel, and the luxury of having your own personal guides and first class accommodation, it's a great option for those who want an experience tailored to their particular outdoorsy needs. Having lived in Ecuador for years and worked as a guide for educational trips for students, Patricia took her expertise and passion for surfing and the outdoors and focused on sharing it with other likeminded women. The camp is five days, and the costs cover instruction, accommodation in a private residence with a pool, all meals, all equipment, and roundtrip transportation from Quito. Guides are hired for their abilities and professionalism, and are on hand 24 hours a day. The camp is perfect for those who want to hone their surfing skills while clearing away the hassles of everyday life in a comfortable setting. Prices for upcoming camps are 2450$ for five days. Email Patricia White at Patricia@BettySurfandYoga.com for further information.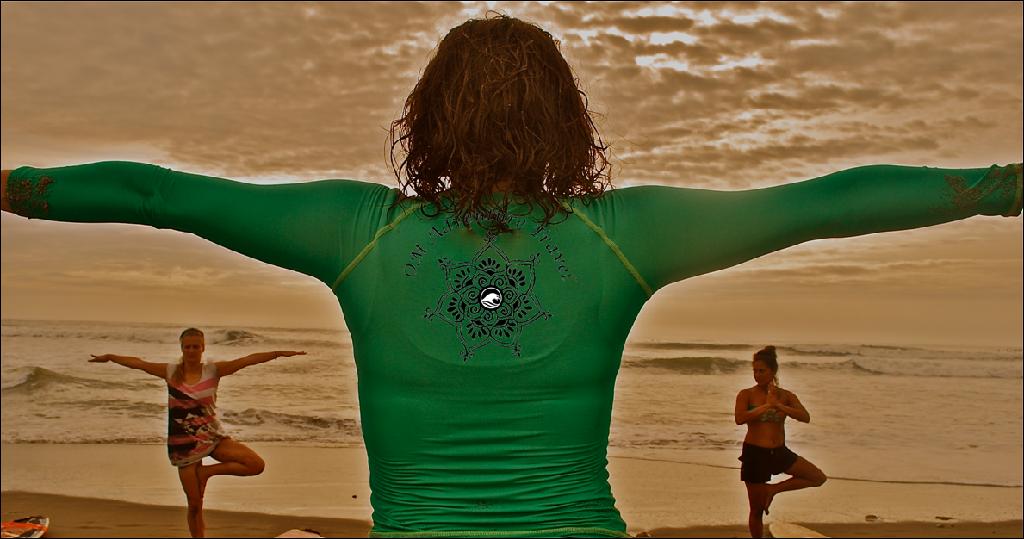 A venerable hostel on the far edge of town, Casa Bambu offers a bit more comfort for those looking for a room with a balcony, a cabin, or a private bathroom. Rates run from $25 for two people with a private bathroom and balcony to nine dollars a night for a room with a shared bathroom. Renting a cabin is $30 a night, and camping is available for $3.50 per person. The hostel includes a bar and a restaurant that offer happy hour specials.
What to Eat
Coastal food is a blend of seafood, African-Ecuadorian spices including peanuts and fruits, and traditional recipes. A few things not to miss in Canoa include enconcado, ceviches, and langostinas. Restaurants and booths speckle the streets and beachfront and all have a different version of these traditional dishes, which are an essential part of a visit to Ecuador.
Encocado combines stewed sea bass or shrimp in a rich blend of spices, peppers, onions, peanuts, and coconut. The flavor is mild without any one ingredient over powering another resulting in a local favorite which is found in Quito and other cities serving coastal food.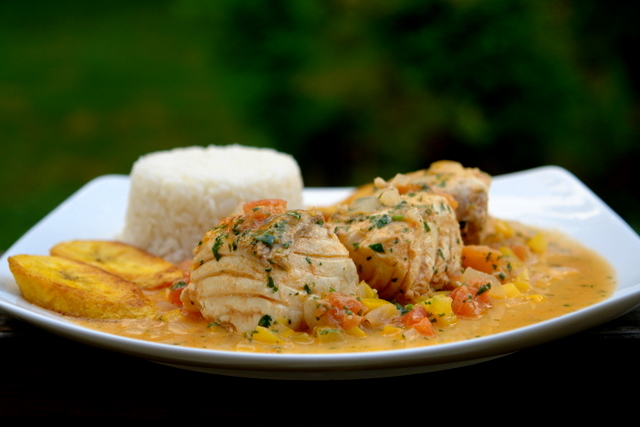 Ecuadorian cevice is different than its Peruvian counterpart because of the different spices available. It's a bit more like soup and consists of seafood and shrimp, cebolla paiteña, lemon juice with plenty of tomatoes, and cilantro. It is typically served in a bowl with chifles, patacones, popcorn or corn nuts and eaten with a spoon. Given the fresh seafood available and that it is found everywhere, the dish varies from stall to stall and can be combined in a number of different ways. For the adventurous foodies, try ceviche de concha, a ceviche made from fresh black clams.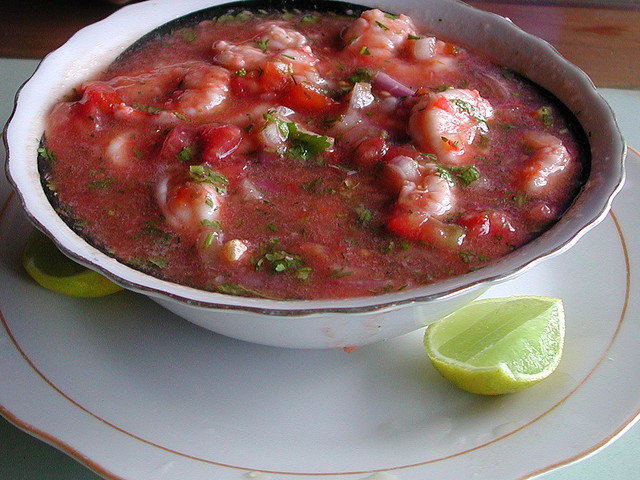 Encebollado is a traditional coastal soup made with tuna, yucca, mild spices, tomatoes, and onions. The soup is a local folk remedy for the common hangover and is eaten at all times of the day. Yucca is used in place of potatoes and the soup's name comes from the pickled onions that are served on top, along with a good helping of tomatoes. Those who want a chance to enjoy a great version of it should head to Restaurante Costa Azul, on the beach road around the center of town. The menu has a good variety of local coastal cuisine and their seafood in fresh daily. They also have lobster on the menu, as well as steaks and pastas.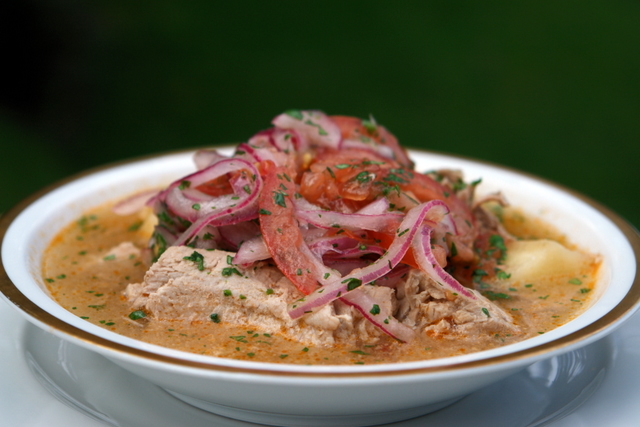 For a change of pace, try Amalur, located slightly behind the soccer field. They focus on Spanish cuisine, and have a well-rounded menu which includes tapas, Romana Calamari, and homemade sandwiches.
For dining and socializing at the same time, the Surf Shak is the spot for meeting locals and people traveling in Ecuador. The menu is a great mix of American food, with all the dishes one might find in their local hangout in the States. Pete, the owner, knows how to pour a stiff drink, and weekly poker games and events attract a lively bunch of guests. Breakfast and lunch are also available.
What to See
The Spondylus Trail is a very ancient and very important site for nature-lovers and historians alike. Spondylus refers to a sacred red shell that was highly sought after by the people of South America prior to the Spanish occupation. It's an exciting spot for those who enjoy trekking and historical and scenic experiences alike.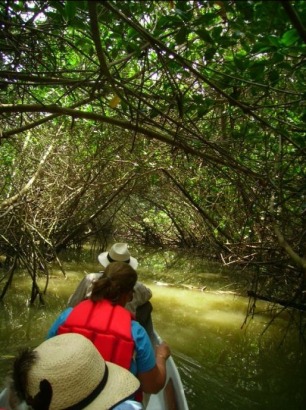 In the 1950´s archaeologist Emilio Estrada discovered a new site outside of Bahia that gave new insight into this culture and named it the Chirije Culture. In his book Archaeology of Central Manabí, he highlights Chirije as one of the most important discoveries on Ecuador's central coast. The site, an ancient seaport dating from 500 BC to 500 AD, has since been a place of research for members of the Smithsonian Institute and the Louvre. In the late 1990s, Chirije was opened to the public with artifacts on display from the major archeological exhibitions as well as discoveries made by the staff of the site and travelers who have visited. It is surrounded by 238 hectares of dry, tropical forest and miles of unspoiled beaches. Tours can be arranged through Bahia Dolphin Tours from Bahia. The tours are scheduled around low tide, as the route to the site is along the beachfront. A two person day trip, including transportation and a guide, starts at $62 a head.
Canoa is a highly sought after destination for hang gliding. The cliffs surrounding the town create the perfect conditions for soaring high over the beach and landing smoothly at the end of a ride. Tandem flights are available for beginners starting at $30 and more intensive training is available depending on the level of expertise needed and length of time interested in. Contact Greg Gilliam at rouge_le_neck@yahoo.com or Pete at Canoa Thrills for more information.
There is a saying in North America that goes, "mountain people are wise, beach people are happy." Canoa brings new meaning to these words, and many a traveler coming to Ecuador with the intention of spending a few days on the coast has found himself changing tickets at the end of a month and considering a permanent move to Ecuador's coast. Find out why the next time you are in South America!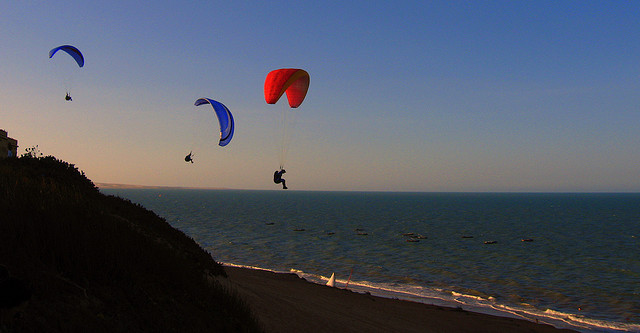 Photo credits: Jon Jared, Surf Shak, Canoa Thrills, djetsum, milan81