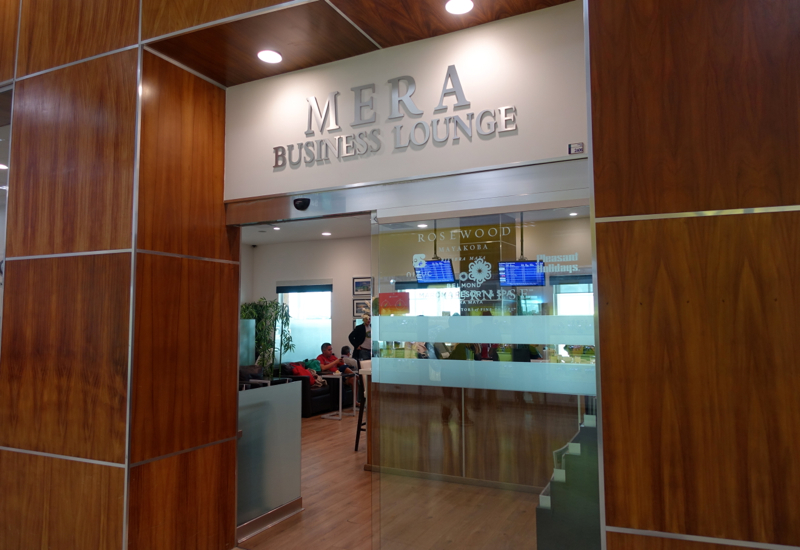 This review of the Mera Business Class Lounge at Cancun Airport Terminal 2 is part of a Riviera Maya trip report including the Rosewood Mayakoba and Fairmont Mayakoba.
Mera Business Lounge Location, Access and Hours
There are two Mera Business Lounges at Cancun Airport; one is located in Terminal 2, which is the one I visited (since I was flying JetBlue, which departs from Terminal 2) and the other is at Terminal 3.
The Mera Business Lounge at Terminal 2 is located airside, after security. Take the escalator up towards Gate A. The lounge is open 7am-9pm daily, though apparently access may be restricted between 12noon and 4:30pm (the peak usage time) based on how many guests are already in the lounge.
Access is available to:
Priority Club members (complimentary membership with an AMEX Platinum card, which I signed up for under a targeted 150K AMEX Business Platinum offer)
Lounge Club members (Ink Plus cardholders who sign up used to be given their first two Lounge Club visits complimentary; note that the last day to enroll was April 30, 2015, as the Lounge Club benefit has been discontinued)
It may also be possible to pay for access to the lounge.
Mera Business Lounge Amenities, Food and Drinks
The Mera Business Lounge in Terminal 2 is quite small. After checking in (you'll need to present your Priority Pass or Lounge Club card and boarding pass) I walked towards the back of the lounge to grab a seat by the window, as well as a coveted power outlet. There's a decent view across the corridor of the tarmac: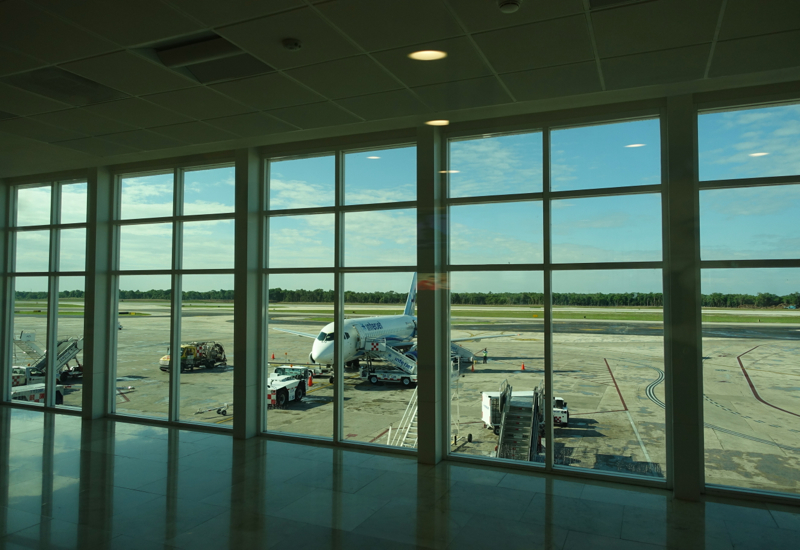 The seating is quite closely spaced, and by the time I left mid-morning it was getting crowded. I'd hate to be there during peak hours in the early afternoon. WiFi worked decently, though not as fast as at home or at the hotel.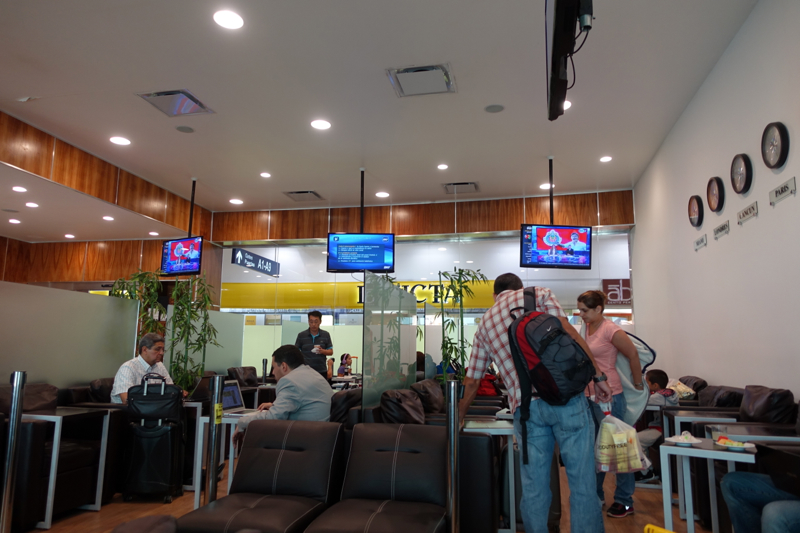 The dining area on the right side of the lounge near the food and drinks provided another place to sit, although the chairs weren't as comfortable as the seating on the left side of the lounge: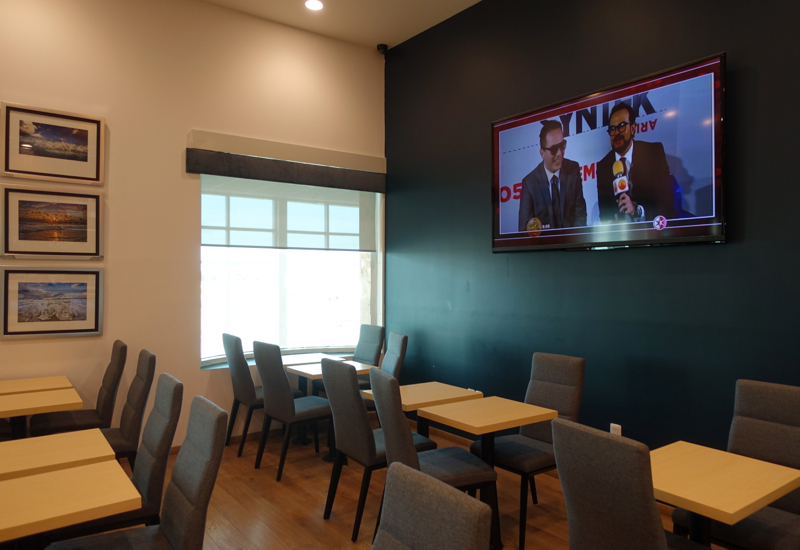 While there were no hot food options, the refrigerated case was stocked with sandwiches, some cut fresh fruit, juices and soft drinks: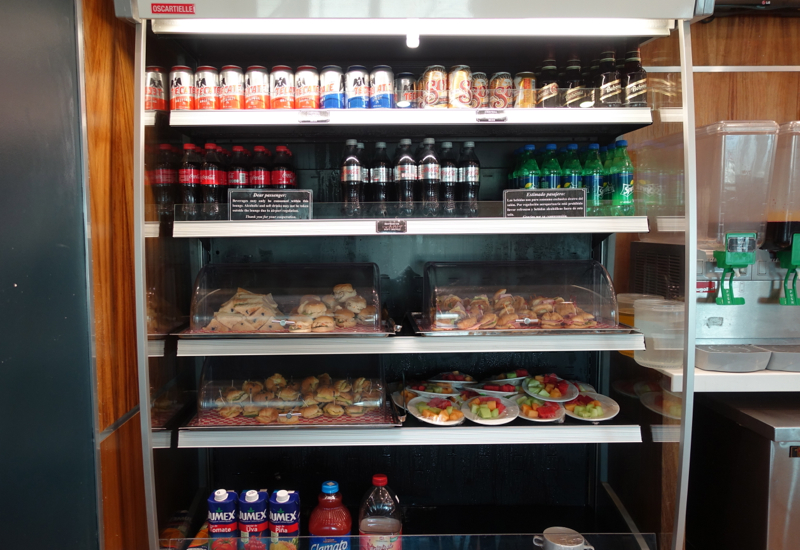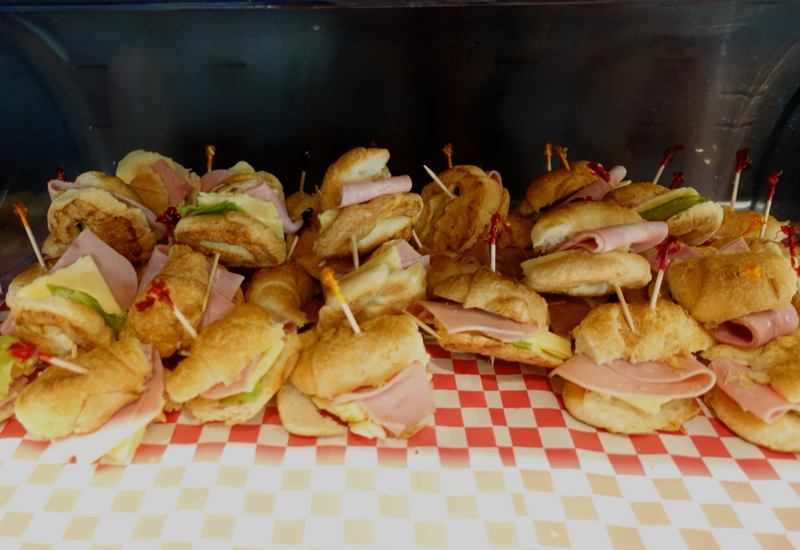 There's also wine and coffee, but no espresso machine. Tea selection was poor, so I grabbed some hot water but used my own tea bag.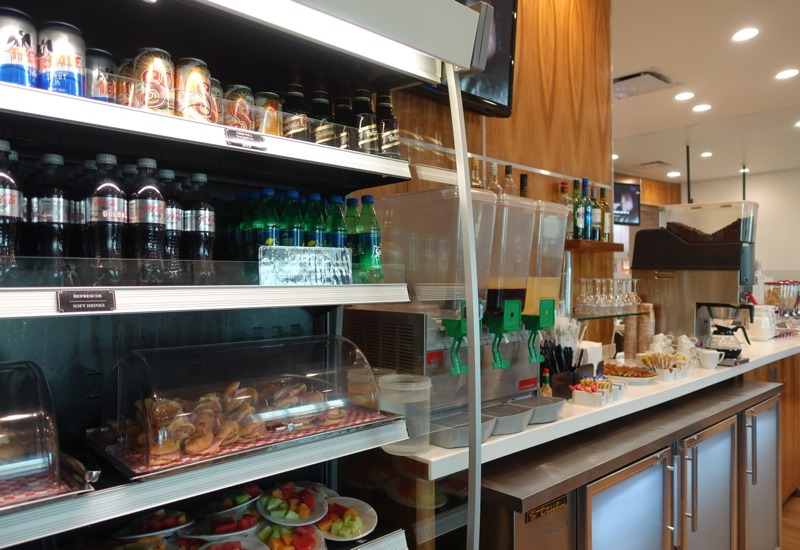 The Verdict
Cancun is primarily a leisure destination, which explains why the lounge offering is so poor for an international airport. To be fair, the Mera Lounge in Terminal 3, which is exclusively used for international flights, looks a bit better and more spacious, but even that lounge doesn't offer showers.
Since the lounge when busy started to get fairly noisy, the main reason to use it is for WiFi access and an emergency drink or snack, but low expectations are key to enjoying this lounge.
If you've visited one of the Mera Business Lounges at Cancun Airport, what was your experience?
Related Posts
Rosewood Mayakoba Review: Deluxe Lagoon Suite
Rosewood Mayakoba Menus and Dining Review
Fairmont Mayakoba Review, Riviera Maya
Fairmont Mayakoba Breakfast and Dining Review
Need Award Booking Help? Our fee is as low as $75 per ticket if you book your hotel or cruise through us.
If you enjoyed this, join 200,000+ readers: please follow TravelSort on Twitter or like us on Facebook to be alerted to new posts.
Become a TravelSort Client and Book 5-Star Hotels with Virtuoso or Four Seasons Preferred Partner Amenities!