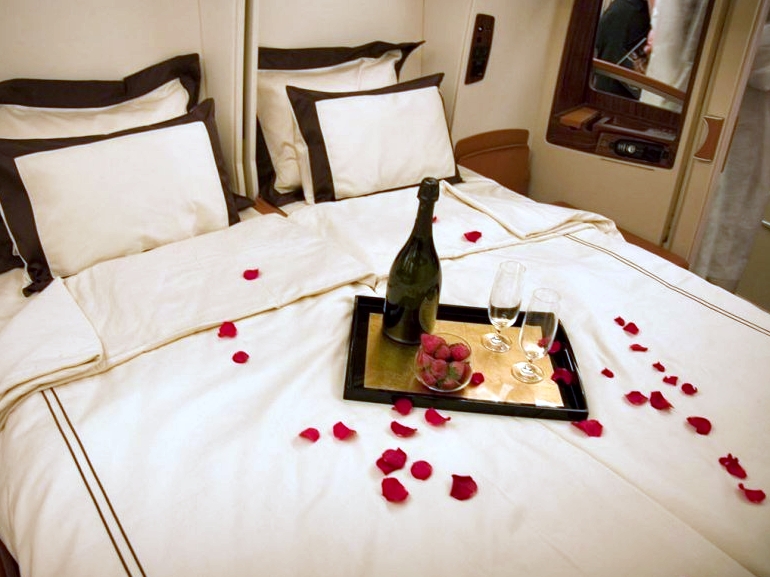 Can you cancel your AMEX card but keep the Membership Rewards points?
TravelSort reader Miriam writes:
"I signed up for the American Express Business Platinum card. I currently have 115,649 Membership Rewards points. I received the 100k points as a sign-up bonus in September 2013, and paid the $450 annual fee.
Now what is the best thing to do with these points? I cannot travel until April 2015, but by then they will expire and I am told by representative that I cannot transfer these points to my personal AMEX card or my wife's AMEX card. What can I do? Do I need to apply for another business amex before I get hit with another annual membership fee?"
I'll address whether AMEX points expire, and how to cancel an AMEX card and keep Membership Rewards points, since either the AMEX representatives this reader asked didn't understand the question, or didn't know the correct answer.
Do AMEX Membership Rewards Points Expire?
No: American Express Membership Rewards points don't expire, as long as you have an active AMEX Membership Rewards card in good standing. If an AMEX representative told you that your points will automatically expire after a certain period of time, regardless of whether you have a card or not, s/he is misinformed.
Cancel AMEX But Keep Membership Rewards Points
Building on the fact that AMEX points don't expire if you have at least one active card, here are ways to cancel the expensive AMEX Platinum card but keep the Membership Rewards points active:
1. Keep an Existing AMEX Membership Rewards Card Open, Such as a Personal AMEX
As long as you keep at least one AMEX Membership Rewards card open, you'll preserve your Membership Rewards points. So in this case, the reader could cancel his AMEX Business Platinum card, as long as one of his personal AMEX cards is linked to Membership Rewards. Alternatively:
2. Apply for a New AMEX Card Linked to Membership Rewards
If you don't want to keep any of your existing AMEX Membership Rewards linked cards, you could open a new one that offers to waive the annual fee the first year. That said, you may not get the signup bonus, since AMEX changed its signup bonus policy for all its personal cards. See AMEX Signup Bonuses Becoming Once in a Lifetime
Being an existing AMEX cardholder may also preclude you from receiving the 10,000 Membership Rewards signup bonus for the new AMEX EveryDay Credit Card, but at least the card doesn't have an annual fee, so it's a good one to keep. See AMEX EveryDay and AMEX EveryDay Preferred Credit Cards
There's also the option of the AMEX Green Card, which at least waives the $95 annual fee for the first year.
3. Apply for or Keep Open an AMEX Blue Card to Keep Points (But Can't Transfer Out)
Another option is to downgrade a card to an AMEX Blue card or American Express Blue for Business card, which will preserve your Membership Rewards points but not allow you to transfer them out to airline or hotel partners.
4. Transfer Membership Rewards Points to a Partner (Cannot Be Reversed)
This last option doesn't keep your Membership Rewards points as Membership Rewards points, but at least enables you to get value from them. Transfer to one of the AMEX Membership Rewards airline or hotel partners (I recommend Singapore KrisFlyer, if you plan any Asia travel). Sometimes there are transfer bonuses, for example to British Airways, so that could be a decent use as well.
Can You Combine AMEX Membership Rewards Points from personal and business AMEX cards?
Yes. This should actually be done automatically, at least for U.S. cardholders. If not, call customer service using the number on the back of your card, and say that you would like your accounts to be consolidated so that you can see all your AMEX business and personal cards under one login, and see your consolidated Membership Rewards points from all active AMEX cards.
Can You Transfer AMEX Membership Rewards Points to a Spouse's or Partner's Account?
No–you cannot transfer AMEX points from your account to your spouse's account. Instead, consider doing the following:
Make your partner or spouse an authorized user on your account, so that Membership Rewards points will be earned in your account
When it comes time to redeem your AMEX points, transfer them to the frequent flyer account that already has the most miles, whether yours or your spouse's, to minimize the number of points you need to top up the account. Note that if you're transferring your AMEX points to your spouse's or partner's account, s/he will need to be an authorized user of your account. See AMEX Points Transer to Another Account: Authorized Users Only
Best Ways to Use AMEX Membership Rewards Points
Related Posts