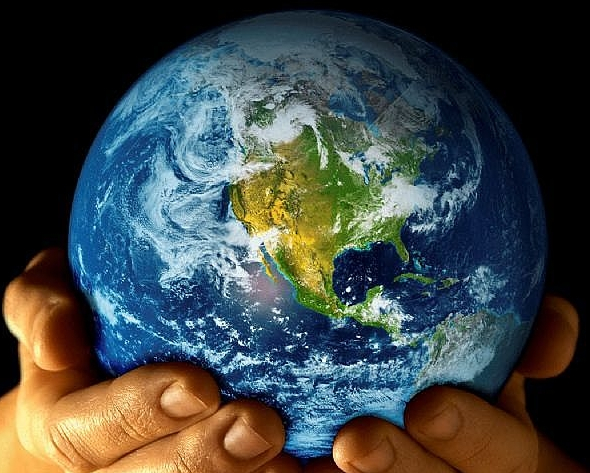 With no advance notice, Delta has instituted a new policy: after a SkyMiles member dies, the miles are gone–they cannot be inherited or transferred.

Previously, it was possible for the Executor of the deceased member's estate to provide Delta with a copy of the member's death certificate and an affidavit and release form in order to have Delta reinstate the miles and transfer them to one or more members' accounts.
If anything, this sudden unilateral policy change just reaffirms my decision to not even bother earning Skypesos, er, SkyMiles.
It did prompt me though to look at what the inheritance and transfer policies are for other frequent flyer miles and points.
American Airlines AAdvantage Miles Inheritance and Transfer Policy
American Airlines' official policy is (bolding is mine):
"Neither accrued mileage, nor award tickets, nor upgrades are transferable by the member (i) upon death, (ii) as part of a domestic relations matter, or (iii) otherwise by operation of law. However, American Airlines, in its sole discretion, may credit accrued mileage to persons specifically identified in court approved divorce decrees and wills upon receipt of documentation satisfactory to American Airlines and upon payment of any applicable fees."
Even better, American has now apparently dropped the $50 fee it used to charge for some transfers.
What to submit: Request the affidavit form from American Airlines, and have the surviving spouse or partner or the executor of the estate fill it out and send it to American along with a copy of the AAdvantage member's death certificate. Transfer requests are processed within seven business days.
American Express Membership Rewards Points Inheritance and Transfer Policy
The official policy states (bolding is mine): "If we cancel your Linked Card Account for any reason (including your death, bankruptcy or insolvency) you'll forfeit all points in your program account. If we reinstate the Linked Card Account within one year, these points will be returned to your account"
Now, if you are a joint or authorized user on your spouse's or partner's account and s/he passes away, you would still be able to access and use the accrued Membership Rewards points by taking over the account. Note, however, that as an authorized user you don't see the Membership Rewards points in your own Membership Rewards account–you would be taking over your spouse or partner's account.
Here's what an AMEX representative wrote in response to a post on Flyertalk where the poster's friend's husband was diagnosed with terminal cancer, but had accrued a large balance of AMEX Membership Rewards points:
"This is Courtney with Amex. I'm so sorry to hear about your friend's situation. I have reached out to our Membership Rewards (MR) department and was advised that the MR points would go to the Executor of his estate and would be up to the Executor to decide what to do with them. If your friend is added to his accounts as an additional Cardmember she would have to take over the accounts after his passing in order to use the MR points. Best suggestion would be to have your friends husband add her as an authorized user through MR so that she can redeem the points now. Hope this helps."
British Airways Avios Points Inheritance and Transfer Policy
The British Airways Executive Club Terms and Conditions state (bolding is mine):
"19.1. Except as otherwise provided by British Airways and communicated to the Member, points are not transferable (whether from person to person, account to account, statement to statement, card to card or otherwise) other than in accordance with the Conditions of Use relating to Transfer Avios and cannot be bequeathed, devised or otherwise transferred by operation of law."
Fortunately, British Airways does offer a Household Account option, so you, your spouse or partner and children can all pool your Avios in this account and any of you can use Avios to from the account to book award travel.
Chase Ultimate Rewards Points Inheritance and Transfer Policy
The Chase Ultimate Rewards Terms state:
"Any points accrued shall be permanently forfeited if your Account has been closed, or upon the Cardholder's death."
As with American Express and other programs that officially don't permit points or miles to be inherited, it's best to have your spouse or partner as an authorized user on the account, and to be an authorized user on your spouse's or partner's accounts, so that in the event one of you passes, the other will be able to take over the account and keep the points. Keep in mind though that you would of course be responsible for any credit card debt if you go this route, so make sure that the accumulated points are worth it, if there is any credit card debt. If you were an authorized user but not a joint user, you are *not* automatically responsible for the debt–only if you agree to take over the account. Otherwise, the debt becomes the responsibility of the estate, although of course in most cases, assuming your spouse/partner has bequeathed most assets to you, the payment of the debt will simply mean less for you to inherit.
United Airlines MileagePlus Miles Inheritance and Transfer Policy
The United MileagePlus terms and conditions state (bolding mine):
"Accrued mileage and certificates do not constitute property of the member. Neither accrued mileage nor certificates are transferable (i) upon death, (ii) as part of a domestic relations matter, or (iv) otherwise by operation of law."
That said, back when the New York Times did a piece on inheriting frequent flyer miles, Susan Stellin wrote that a MileagePlus agent said it was possible to request a form to transfer miles from the former MileagePlus member to a beneficiary's account, and that in addition to the affidavit, you need to submit a copy of the death certificate and pay a $75 fee. I don't have personal experience with this, but would love to hear in the comments if anyone has successfully done this.
Why Not Just Log in As Your Deceased Partner and Use the Miles?
While not officially sanctioned by any of the policies, this is exactly what many folks end up doing, if they know their spouse's log in credentials or can easily reset them. Just take note of Airline Miles Expiration Policies to Keep Miles from Expiring!
Be Careful About Using a Credit Card After a Spouse or Partner's Death
While it may be tempting to continue to charge and pay off purchases as an authorized user on a spouse or partner's credit card to earn additional miles or points, particularly if your spouse or partner was grandfathered into a specific rewards program that is no longer offered, I wouldn't advise it–it's against the law. And as noted in our post, linked above, it's usually not hard to keep airline miles from expiring in other ways, not just through credit card use.
Note that some hotel programs, such as Priority Club, do officially allow points to be transferred upon the death of the member. Here are Priority Club's official terms and conditions:
"Transfer of IHG® Rewards Club Points Upon Death. When an IHG® Rewards Club member passes away, the member's IHG® Rewards Club points may be transferred to the IHG® Rewards Club account(s) of the member's beneficiary(ies). The request for transfer should be sent to the IHG® Rewards Club Service Center by the executor or administrator of the decedent's estate, along with court documents showing authority, or by a sole beneficiary, along with copies of the decedent's will and death certificate. The request must be received within one (1) year of the date of death. Transfer fees will be waived."
Have you had any experience with inheriting or transferring frequent flyer miles after the death of a loved one?
Related Posts
Frequent Flyer Miles Expiration Policies: Keep Airline Miles from Expiring
How Much Is a Mile Worth? Value of a Delta SkyMile
Tracking and Managing Miles, Points and Credit Cards
AwardWallet Review: Track Miles and Points
Need Award Booking Help? Our fee is as low as $75 per ticket if you book your hotel through us.
If you enjoyed this, join 150,000+ readers: please follow TravelSort on Twitter or like us on Facebook to be alerted to new posts.
Become a TravelSort Client and Book 5-Star Hotels with Virtuoso or Four Seasons Preferred Partner Amenities!