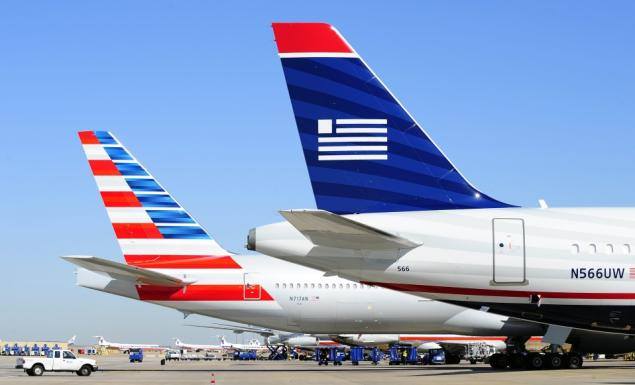 US Airways' 90K North Asia Business Class Award is gone, replaced by 110,000 Dividend Miles for a Business Class award to North Asia.
Just yesterday in US Airways 100% Bonus on Shared Miles: Now Redeem for Oneworld Awards I mentioned the 90K award, and overnight US Airways has updated its award charts to 110,000 miles for a roundtrip business class award to North Asia.
This just underscores one of the reasons I dislike the US Airways Dividend miles program, which I noted in the post:
Expect Award Chart to Devalue with Little or No Notice
In the meantime, it makes it a no-brainer to redeem for Cathay Pacific First Class instead of business class if using US Airways Dividend miles, although the challenge with that is that it's become harder to find Cathay Pacific award availability for two people traveling together.
And if you're redeeming for a Cathay Pacific Business Class award between the U.S. and Japan, South Korea or Mongolia, then it makes more sense to use American AAdvantage miles, since it would be 100,000 AA miles for those destinations (classified as "Asia 1" in the AAdvantage Partner Award Chart).
American AAdvantage has had its own quiet devaluation eliminating "free one ways", per Dan: no more free North American stopovers on award tickets. While AA doesn't allow stopovers at international cities on partner awards, it used to allow a free stopover at a North American gateway city, such as New York JFK or Chicago ORD on international awards, allowing you to enjoy a "free one way" to another U.S. or Canadian destination, even on a one way award. We mentioned this back in 2011, in Maximizing the Value of Your Award Ticket with Stopovers and Open Jaws.
Note that you can still enjoy United Free One Ways (although United miles are worth less with the United Award Chart Devaluation) and US Airways (although only roundtrip award travel is allowed) and that Alaska allows an international stopover even on a one way award.
Update: American Explorer Awards Have Also Been Eliminated, with No Notice
Yet another casualty of these no notice devaluations is American's lucrative Explorer Award, which I covered in American AAdvantage Oneworld Explorer Award Chart and Rules. It was a great way of getting around AA's byzantine rules against transiting a third region for its partner awards, although it did require at least 2 Oneworld airlines to be flown (so non-Oneworld AA partners such as Etihad weren't able to be used) and had some other restrictions. Still, I find it incredibly bad that NO NOTICE was given for any of these changes. It's par for the course for US Airways, but makes the "merger," or rather Parkerization of American Airlines, that much more apparent.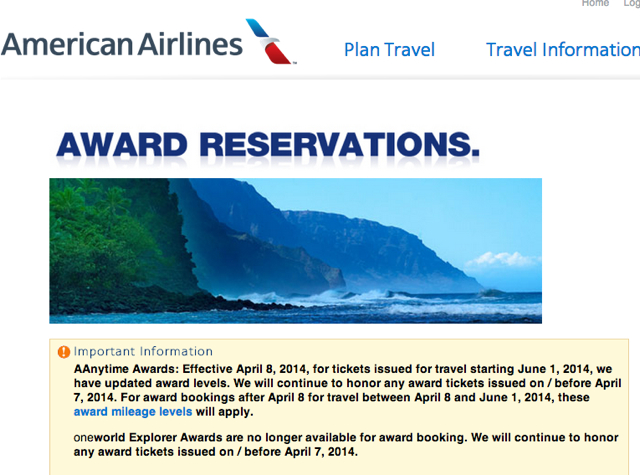 Do any of these US Air and AA award devaluations affect your future award travel?
Related Posts