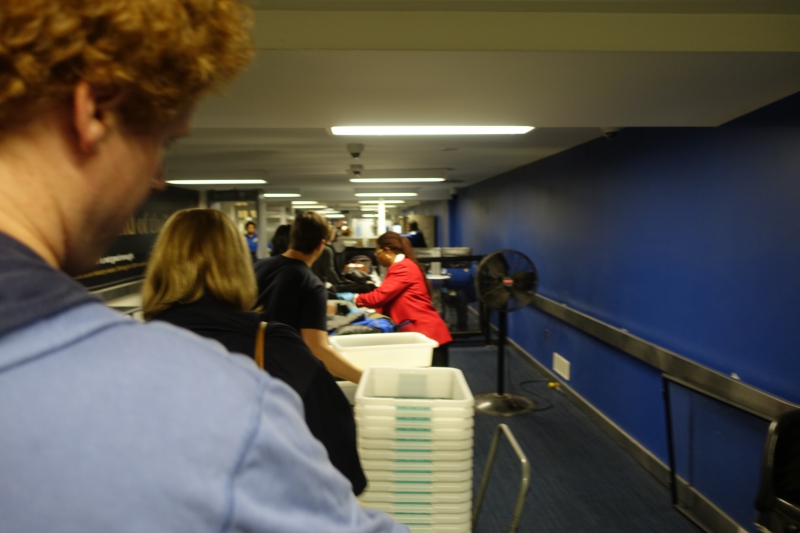 TSA PreCheck Expanded to More Airlines earlier this year, including Etihad, Aeromexico, Cape Air and Seaborne Airlines, although I'll bet that most readers have found the first two most useful. Unfortunately, British Airways and most European airlines except for Lufthansa do NOT yet support TSA PreCheck.
You might suppose that if you're flying first class or business class on airlines, even if they don't support TSA PreCheck, you'll get expedited screening and clear security quite quickly. But don't cut things too close when getting to the airport. Recently I arrived 2.5 hours before my British Airways First Class flight, and there was a line to check in/have your passport checked, even for First Class.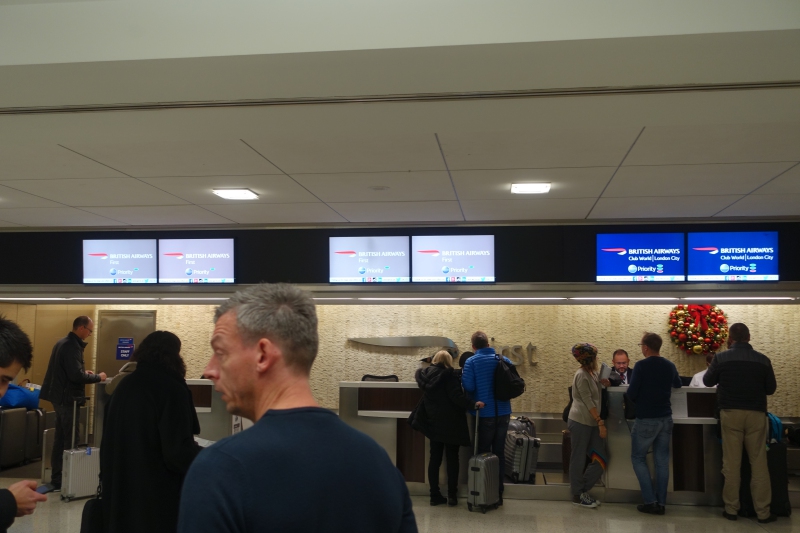 I was nervously eying the very long line for Business Class / First Class, with at least 50 people, moving at a snail's pace, because there was only one security screening operating and it was the slowest one I've experienced to date. Fortunately, the associate who checked me in escorted several other First Class passengers and me to the front of the security line, which I was very grateful for. It's not that I would have missed my flight, but I could easily see the line as having taken a good part of my time prior to my flight, leaving no time to catch up on work in the Concorde Room lounge, much less a pre-flight dinner. I know, first world problems, but when you book first class, you hope to avoid long lines, so it was good that while there were waits, they weren't too long.
But getting back to the title of this post, British Airways operates some of the highest number of flights to and from the U.S. of any foreign carrier, so if it joined TSA PreCheck this would positively affect many, many U.S. travelers flying to Europe who already have Global Entry or TSA PreCheck.
Which airlines do you wish would offer TSA PreCheck, that don't yet?
Related Posts
American Express Platinum Card Global Entry Benefit Tips
British Airways New First Class on 787-9: How It Should Improve
TSA PreCheck: Which Airlines and Airports?
Which Miles and Points for Business Class Awards to the South of France?
Best Frequent Flyer Programs for Award Changes
Need Award Booking Help? Our fee is as low as $75 per ticket if you book your hotel or cruise with us.
If you enjoyed this, join 200,000+ readers: please follow TravelSort on Twitter or like us on Facebook to be alerted to new posts.
Become a TravelSort Client and Book luxury hotels with Virtuoso or Four Seasons Preferred Partner Amenities!