One of the greatest developments in the airline industry over the past fifteen years has been the development of major alliances. There are three major ones – OneWorld, SkyTeam, and Star Alliance – which give passengers a lot of options in terms of earning miles, redeeming miles, and receiving benefits even when not flying their preferred airline.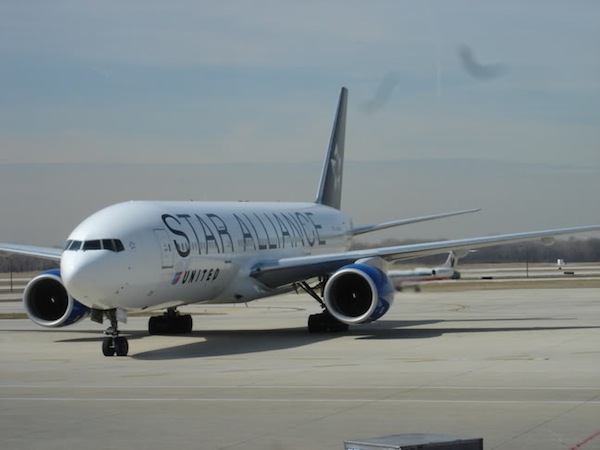 However, airline partnerships don't end with alliances. There are lots of airlines that belong to alliances but also have longstanding partnerships with other airlines on the side. These are largely unknown, and therefore often the best redemption options, since their award availability often remains "unspoiled."
Below I'll share just a few of my favorite airline partnerships when it comes to award redemptions.
Virgin Atlantic's partnership with All Nippon Airways and Continental
Virgin Atlantic is a pretty popular airline among those looking to redeem miles for travel to Europe, given that they have a solid product. However, since they don't belong to an alliance, people often make big mistakes when it comes to redeeming miles on them. Given that Virgin Atlantic's Flying Club frequent flyer program is a transfer partner for both American Express Membership Rewards and Starwood Preferred Guest, people often assume transferring directly to Flying Club is the best deal for securing award space on them. While that's intuitive enough, this isn't the case.
All Nippon Airways, which is also a transfer partner of Membership Rewards and Starwood Preferred Guest, is one of Virgin Atlantic's partners, and consistently prices awards on them cheaper. Let's take the New York to London market, for example. Booking an award directly through Virgin Atlantic's frequent flyer program would cost you 90,000 miles plus $800 in taxes and fuel surcharges for Upper Class. The same award through All Nippon Airways would cost you 63,000 miles and about $200 in taxes. Yes, that's not a typo, you would save 27,000 miles and about $600 simply by carefully choosing which frequent flyer program you transfer miles to.
All Nippon Airways has a distance based award chart, so there are lots of opportunities to maximize awards. For example, they charge 68,000 miles for awards under 9,000 miles roundtrip, so recently when traveling to London on Virgin Atlantic I flew from San Francisco to London to New York, which is 8,819 miles, just under 200 miles short of the maximum of 9,000 miles for an award of that price. All Nippon Airways' award availability for Virgin Atlantic mirrors what Virgin Atlantic provides their own members, so if you see the award space on Virgin Atlantic's website, it will be available through All Nippon Airways as well.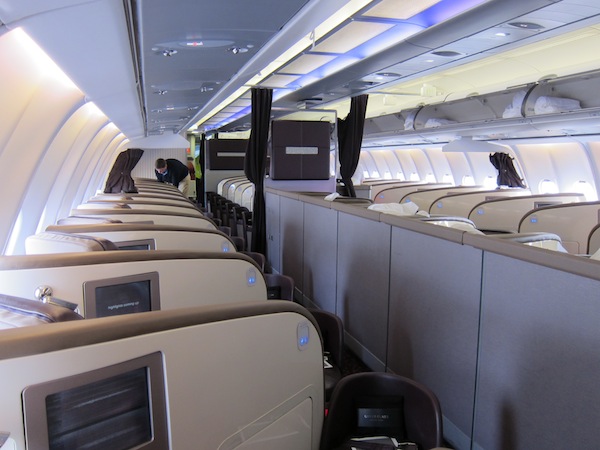 Virgin Atlantic is also partners with Continental, at least for now. While Continental doesn't have a distance based award chart, they charge the same for awards on Virgin Atlantic as they do for any other airline. The best part is that Continental allows you to mix and match partners, which not many airlines allow. While most airlines allow you to mix alliance members on a single ticket, they don't allow you to mix non-alliance partners. What does that mean? Well, you could fly Los Angeles to London on Virgin Atlantic, for example, and then London to Cape Town on South African Airways, all on the same award ticket.
It's worth noting, however, that Continental doesn't have access to all of Virgin Atlantic's award space for transatlantic travel.
V Australia's partnership with Delta
I'd argue that the single toughest routes to secure awards on are the nonstop flights between the US and Australia. The only airlines operating nonstop service between the continental US and Australia are Delta, Qantas, United, and V Australia. Delta has notoriously inflated award prices, so while they'll likely have award space, it'll probably be about 400,000 miles per person roundtrip. Qantas and United are notoriously stingy when it comes to award availability on the route. That leaves V Australia, which surprisingly enough has fairly good award space, even in business class.
You can book an award between the US and Australia in business class using 150,000 Delta SkyMiles, and given that there are often 50% bonuses for transfers from American Express Membership Rewards to Delta, that's at times only 100,000 Membership Rewards points for such an itinerary. Even during peak travel times, V Australia has good award space, much more so than their competition.
You're also allowed to add on domestic Delta segments at no additional cost to get yourself to Los Angeles to start the itinerary, though that requires there to be "low" award availability, which can be tough to come by.
Jet Airways' partnership with American and Delta
Jet Airways, one of the top airlines of India, has a fairly large hub in Brussels. They actually fly from both Newark and New York JFK to Brussels daily, and have an excellent business class product featuring fully flat beds and even Dom in business class. Delta transatlantic award tickets have always been tough, while transatlantic award tickets through American have become especially expensive as of late. In the past American wouldn't book transatlantic award space on British Airways departing from the US. While that policy changed last year, they also started imposing fuel surcharges on British Airways awards, meaning an award to London can cost you over $600 (at which point it's not all that much of an "award" anymore). Anyway, there are no fuel surcharges for travel on Jet Airways, and they probably have a better business class product than British Airways anyway.
While the availability isn't great, checking what space they have is usually my first step in the award availability search when trying to redeem American and Delta miles. Unfortunately there's no way to check their award space online, so you always have to call to check availability. American can check it more quickly, since they see the availability in "real time," as opposed to Delta, which has to "request" the award space every time.
Air Tahiti Nui's partnership with American and Delta
Clearly American and Delta have more in common than we thought. They're both partners with Air Tahiti Nui, which is yet another airline that doesn't belong to an airline alliance. Air Tahiti Nui is far from generous when it comes to award availability. So it will require a lot of flexibility to get an award ticket on them, though it's still the most practical way to get to Tahiti. Air France also flies to Tahiti out of Los Angeles, though their availability is even worse than Air Tahiti Nui's.
Up until a couple of years ago American allowed redemptions for Air Tahiti Nui first class, though that policy changed a while back, and now you can only redeem miles for business or coach.
So if you're willing to book way in advance and not during the high season, taking advantage of one of these partnerships might be the only way to get to Tahiti.
Etihad Airways' partnership with All Nippon Airways
If you're a true mileage pro, as many of you probably are, you may very well have known about all of the partnerships above. I doubt many know about this one, though. Etihad Airways is yet another excellent partner of All Nippon Airways', and award space is surprisingly easy to come by, even in Etihad First Class. Etihad is regarded as one of the world's top airlines, and while they're based in Abu Dhabi, they offer their premium cabin customers complimentary chauffeur service to anywhere in the United Arab Emirates.
Who knows, I might just be flying with them sometime soon. 😉
There you have it, those are some of my favorites. The lesson to learn here is that when redeeming miles, take a look at ALL partners that an airline has. Even I get mixed up sometimes, as there are some really obscure and limited partnerships out there. There are plenty more I haven't mentioned, so it's always worth checking out the airlines' websites on their "mileage partners" page.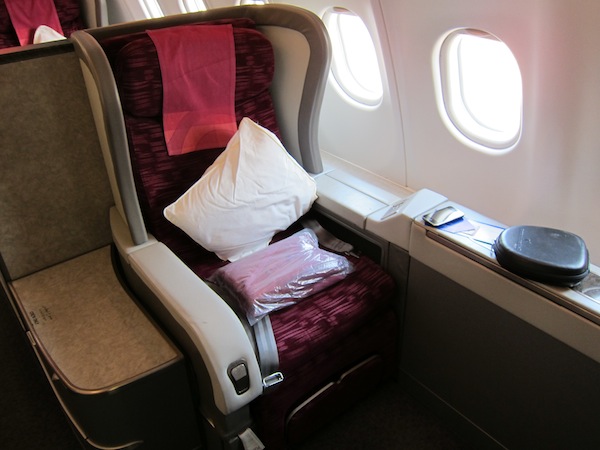 Airline

Non-Alliance Partners

(As of March 2012)

Notes

All Nippon Airways (ANA)

Air Macau
Ethiad Airways
EVA Air
Jet Airways
Malaysia Airlines
Qatar Airways
Shenzhen Airlines
Virgin Atlantic Airways

-Distance based redemption
-Other than ANA, may only use 1 non-alliance partner for an award
-Cheaper redemptions for Virgin Atlantic than going through Virgin Atlantic directly

American Airlines

Air Pacific
Air Tahiti Nui
Alaska Airlines/Horizon Air
Brussels Airlines
EL AL
GOL
Gulf Air
Hawaiian Airlines
Jet Airways

-Region based redemption
-May mix and match alliance and non-alliance partners on same ticket
-Cheaper redemptions for Jet Airways flights to Europe (Brussels) although need to call AA, can't book online

Continental Airlines

Aeromar
Cape Air
Copa Airlines
EVA Air
Hawaiian Airlines
Island Air
Kingfisher Airlines

-Region based redemption
-May mix and match alliance and non-alliance partners on same ticket
-Redemptions cost the same on Virgin Atlantic as other Continental awards; but Continental does not have access to all Virgin's award space for transatlantic travel

Delta Airlines

Air Tahiti Nui
Alaska Airlines
China Airlines
China Eastern
Hawaiian Airlines
Jet Airways
Kingfisher Airlines
Malaysia Airlines
Olympic Air
V Australia

-Region based redemption
-Other than Delta, may only use 1 non-alliance partner for an award
-Business class award to Australia on V Australia for 150K miles (100K if using 50% bonus AMEX transfer)
-Cheaper redemptions for Jet Airways flights to Europe (Brussels) although need to call Delta, can't book online

United Airlines

Aer Lingus
Hawaiian Airlines
Island Air
Jet Airways
Qatar Airways
TACA Airlines

-Region based redemption
-Non-alliances awards can't include any other airline; not even United
-Through May 28, 2011, can redeem for Emirates first class on A380
Related Posts
Etihad First Class 787-9 Review
Singapore Airlines Suite Awards and FAQ
Flat Bed Business Class to Tahiti and Bora Bora?
Starwood Preferred Guest Airline Transfer Partners: Turn SPG Points into Miles
Top 10 Best Ways to Use AMEX Membership Rewards Points
Need Award Booking Help? Our fee is as low as $75 per ticket if you book your hotel through us.
If you enjoyed this, join 200,000+ readers: please follow TravelSort on Twitter or like us on Facebook to be alerted to new posts.
Become a TravelSort Client and Book Your Hotel with Virtuoso or Four Seasons Preferred VIP Amenities!