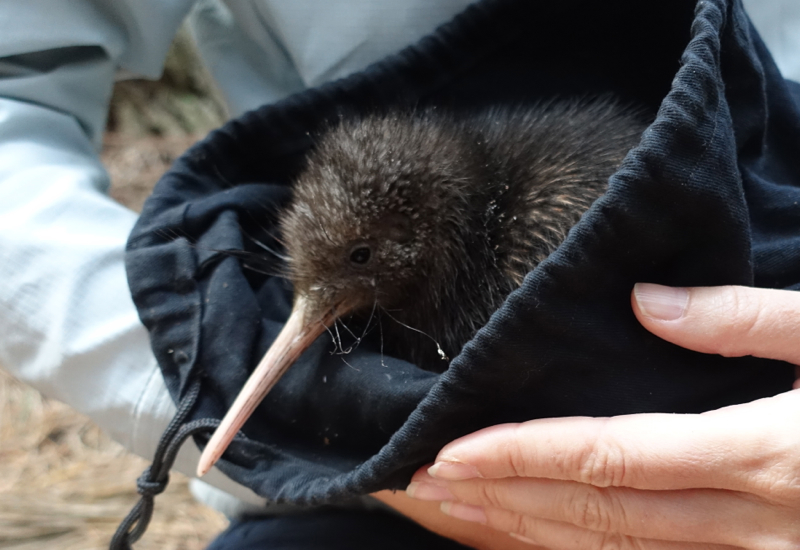 What's the best place to see a kiwi in New Zealand? Even many Kiwis (as New Zealanders call themselves) have never seen a kiwi, their endangered national bird, in the wild. Certainly it's possible to see kiwis at the Kiwi Birdlife Park in Queenstown, and at the Rainbow Springs Nature Park in Rotorua, where you can see them in a nocturnal enclosure or aviary.
But if you want to see a kiwi chick in the wild, wherever the kiwi decided to burrow (since the birds are nocturnal and sleep during the day) I highly recommend staying at The Farm at Cape Kidnappers in Hawke's Bay, and going on a Kiwi Discovery Walk.
Our Kiwi Discovery Walk
As soon as I selected The Farm at Cape Kidnappers for part of our anniversary trip, I knew we'd want to do the Kiwi Discovery Walk. While it's not as if either of us is an avid birdwatcher, kiwis are so unique that they've even been called New Zealand's "honorary mammal," and when else would we have a chance to see one in the wild?
After a sumptuous breakfast (more on that in a future post) we met up with our guide, Kay, in front of the lodge, and drove about 5-10 minutes to where we'd begin our walk into the forest. Our guide showed us how the kiwi transmitter worked, with the beeps becoming more frequent the closer we got to the kiwi we were tracking.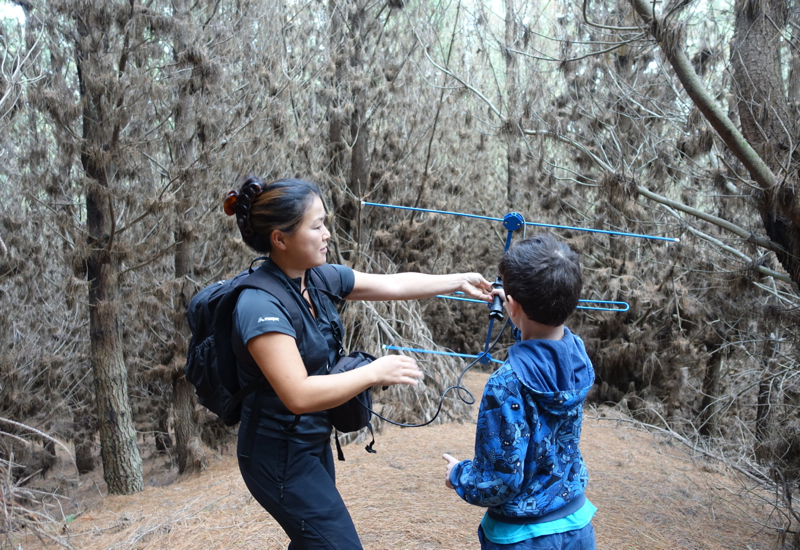 Our guide told us kiwis find burrows to sleep in during the day, but even with the kiwi transmitter we wouldn't have known where to look for a kiwi–good thing our guide knew what to look for, and was able to reach in and take out "Suave," as this young kiwi was named. Here's his profile: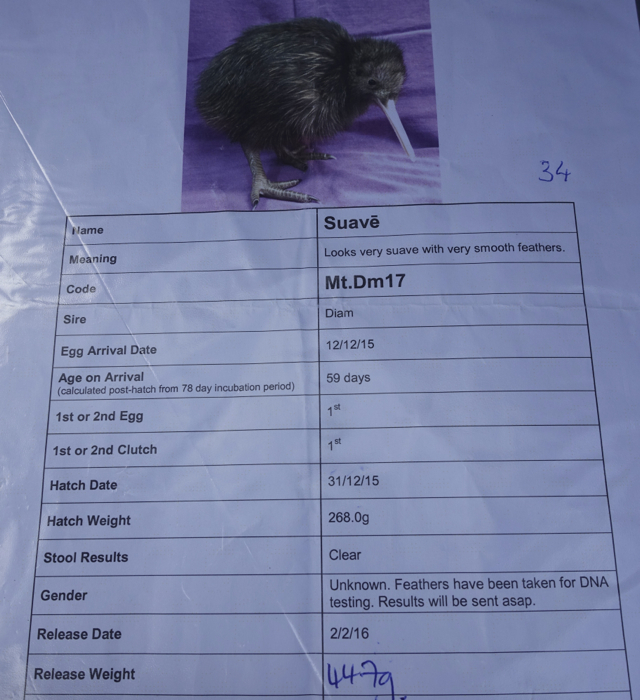 Suave was remarkably gentle and good natured about being woken up, and Kay proceeded to weigh him to be sure he was growing well: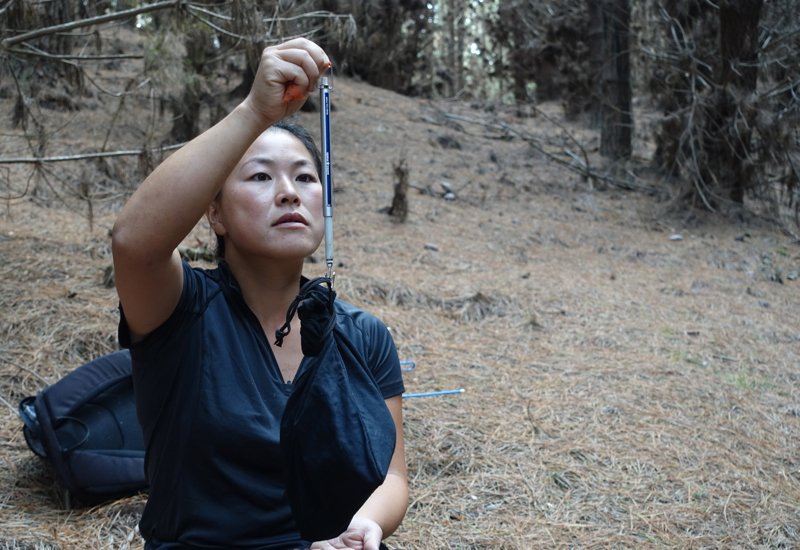 She also had some yummy (for kiwis) grubs for him: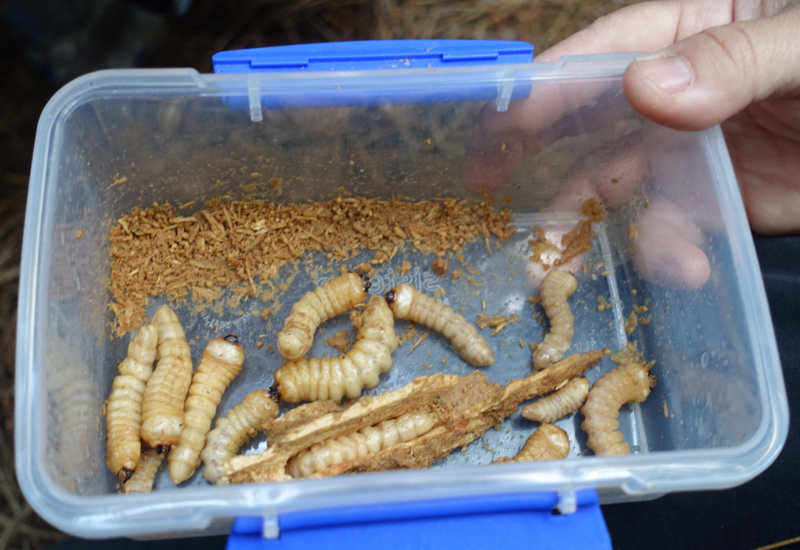 And my son and I loved being able to hold him: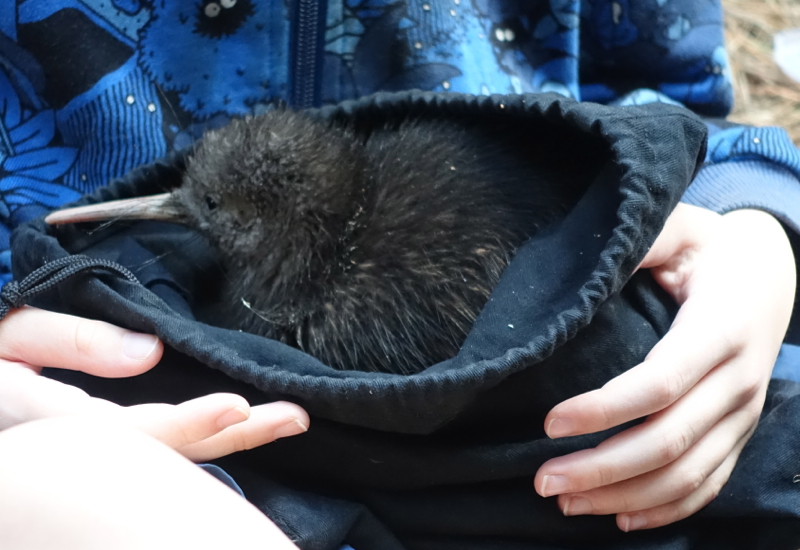 Here's a video I took of Kay reaching in to take out Suave, and feeding him some additional yummy tidbits, to supplement his own nocturnal foraging:
Kiwi: Unique and Endangerd Birds
Even before we started into the forest, we learned more about kiwis and how unique they are, even among birds:
There are five kiwi species, and are the smallest living ratites, a group of flightless birds that also includes the emu, cassowary, ostrich and rhea. The closest living relative to the kiwi is the elephant bird, on Madagascar.
Kiwis are among the longest living birds: they can live 50-100 years
The kiwi's appearance is distinctive, with coarse hair-like feathers and a long beak, with nostrils at the end, to help it forage for insects, grubs and other food. The kiwi is the only bird that has nostrils at the end of its beak.
Unlike most nocturnal birds, kiwis don't see all that well at night, but they compensate with excellent sense of smell, hearing and touch (via its long whiskers)
Kiwis have marrow in their bones, similar to mammals
The kiwi's greatest predation threat comes from stoats, ferrets, weasels, cats and dogs
Kiwis lay the largest eggs relative to their body size: the egg is about 15-20% of the female's body
Adult kiwis usually mate for life, and the male does most of the egg incubation over 70-85 days
In the wild where there is no predator control, only about 5% of kiwi chicks survive to adulthood.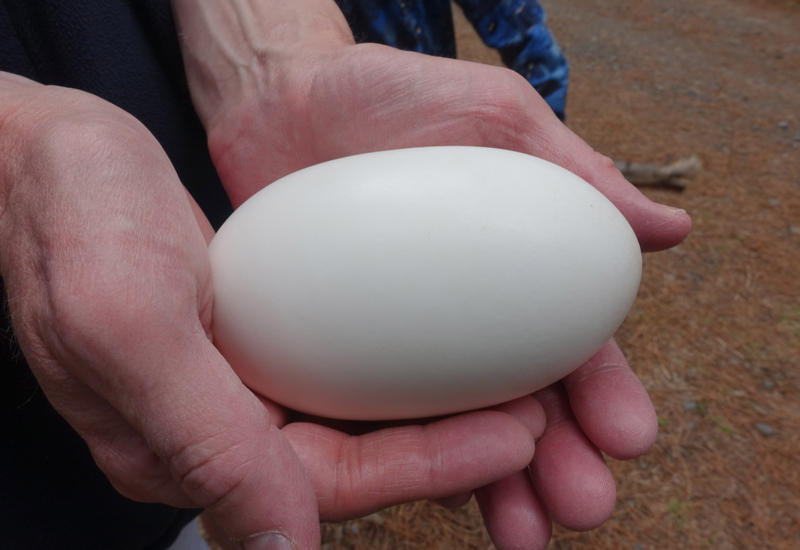 Cape Sanctuary Kiwi Conservation
The Farm at Cape Kidnappers has established the Cape Sanctuary, with an over 10 km (6 mile) long mostly predator-proof fence, as well as traps to catch any stoats and other predators that make it through the fence. This enables about 85-90% of the kiwi chicks at Cape Sanctuary to survive to adulthood, compared to just 5% of chicks in the wild, where there are predators.
Some of the kiwi chicks are brought to Cape Sanctuary from other conservation programs in North Island, to be creched in a predator-free environment. These chicks are at Cape Sanctuary for about 4 months, until they reach at least 1 kg (2.2 lbs) in weight, the size at which they can usually fend off stoats, their worst predator. They are then transferred back to their original natal areas.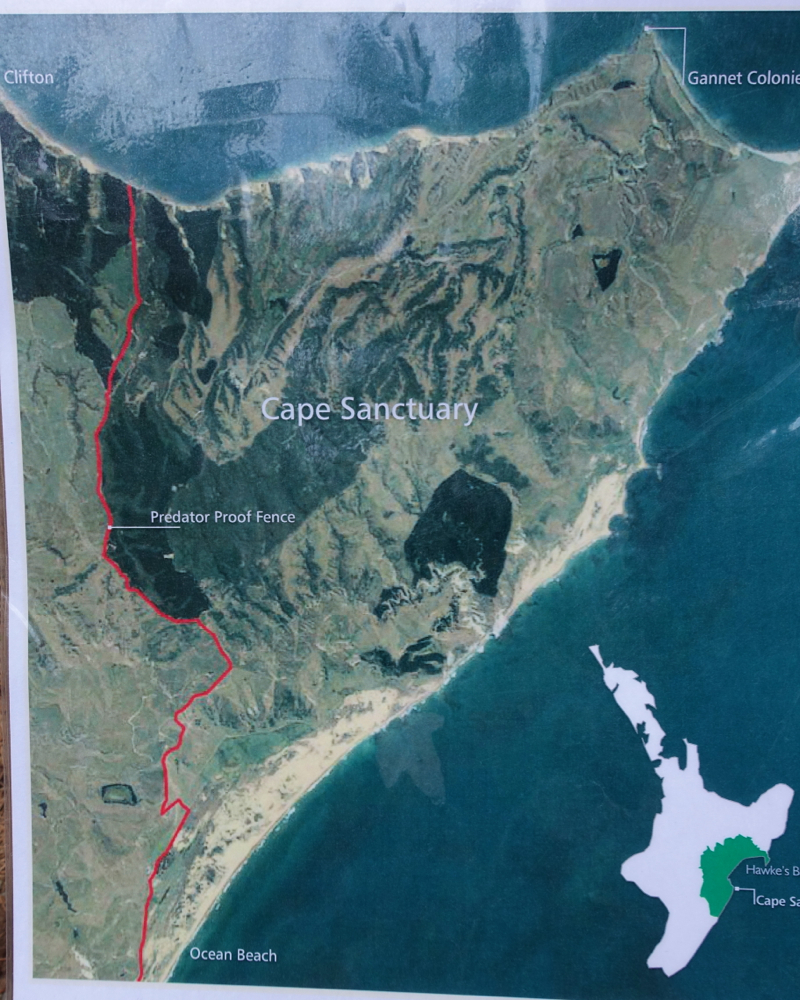 Have you ever seen a kiwi bird in the wild?
Related Posts
Review: The Farm at Cape Kidnappers, Hawkes Bay, New Zealand
Elephant Hill Winery Restaurant Review, Hawke's Bay New Zealand
Best New Zealand Luxury Lodges
New Zealand Award Travel in First Class and Business Class
Disclosure: We paid the usual rate of NZD $575 for my husband and I and $100 for our son to go on the Kiwi Discovery Walk. Much of this goes towards supporting the Cape Sanctuary kiwi conservation work. The views expressed in this post are my own.
Need Award Booking Help? Our fee is as low as $75 per ticket if you book your hotel or cruise through us.
If you enjoyed this, join 200,000+ readers: please follow TravelSort on Twitter or like us on Facebook to be alerted to new posts.
Become a TravelSort Client and Book Your New Zealand Luxury Lodge with VIP Amenities!