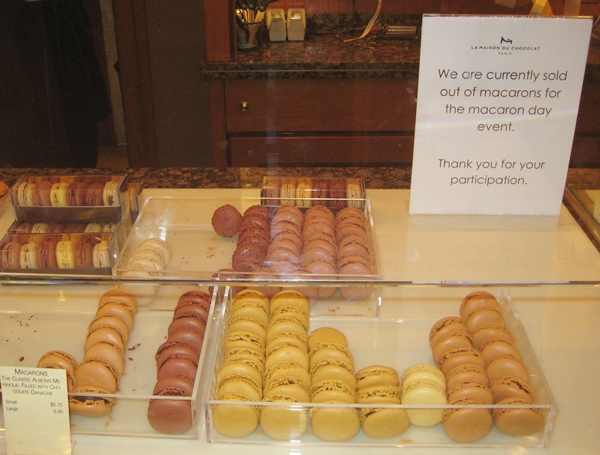 Macaron Day NYC was held this past Tuesday, March 20, prompting thousands of macaron-loving New Yorkers to seek out the best macarons in New York, from participants such as Francois Payard's bakeries (which organized the event), Daniel Boulud's Epicerie Boulud, Thomas Keller's Bouchon Bakery, the appropriately named Macaron Cafe and Macaron Parlour, MadMac, Mille Feuille and more.
Why all the fuss? Well, not only are macarons beautiful and exquisitely textured, with their light shells made of fine almond flour, sugar and egg whites and smooth ganache centers, they come in flavors ranging from classic (chocolate, pistachio, raspberry, caramel, coffee, vanilla) to the exotic (passion fruit, green tea, lychee rose, chestnut, even candied bacon). Not to mention, the average home cook isn't about to whip up a batch of macarons anytime soon, given the level of skill and precision involved to make them.
As you can see from the photo above, I didn't make it to most places until they had already run out of macarons, but no great loss–there was no line and I didn't have to wait around, plus I got to purchase the exact flavor I wanted.
Here are my picks for the best macarons in New York, based on what I tasted:
1. Payard
I sampled a passion fruit macaron with chocolate ganache from the FC Chocolate Bar at The Plaza Hotel, side by side with a passion fruit macaron from Maison du Chocolat. While the Maison du Chocolat macaron was a deeper yellow, compared to the pale yellow of Payard's macaron, initially making me think the passion fruit flavor would be more intense, the opposite was true. The Payard passion fruit macaron was far superior in the intense burst of passion fruit flavor. To me at least, that's important, because it has to stand up to the strong chocolate ganache filling and if the macaron is supposed to be fruit flavored, I want the fruit to really shine through. That said, Pierre Herme, whose macarons remain my favorites, takes a different stance–he does not flavor his macaron shells, and instead lets the ganache flavor dominate.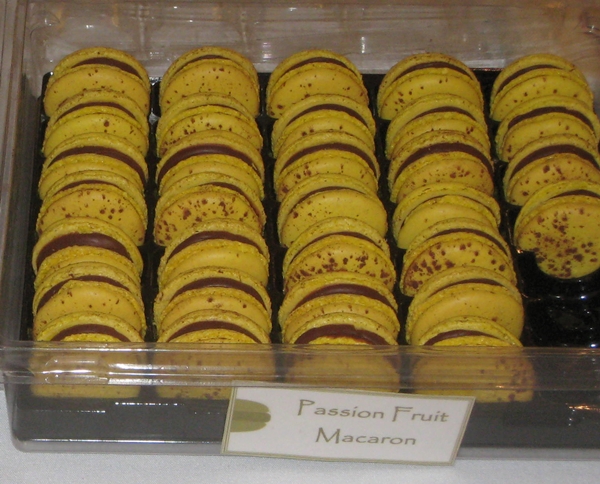 2. Epicerie Boulud
While the photo unfortunately doesn't do it justice, the chocolate macaron from Epicerie Boulud was the best of the bunch, with a more intense dark chocolate flavor than the others. If I had to criticize, I'd say that there was a bit too much ganache filling compared to the macaron shells it was sandwiched by, so not quite as balanced as it could have been. I'd rather too much filling than too little, however.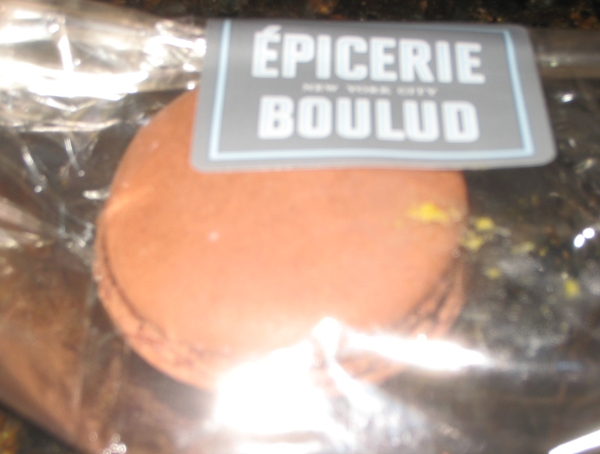 3. Maison du Chocolat
We (since I was ably helped by my husband in the tasting) agreed that Maison du Chocolat was third. Its chocolate macaron was close to but not quite as intensely flavored as the macaron from Epicerie Boulud, but the passion fruit macaron fell short compared to Payard. They tasted quite fresh, considering Maison du Chocolat brings them in from France, and doesn't make them locally. I do recommend the champagne truffles at Maison du Chocolat.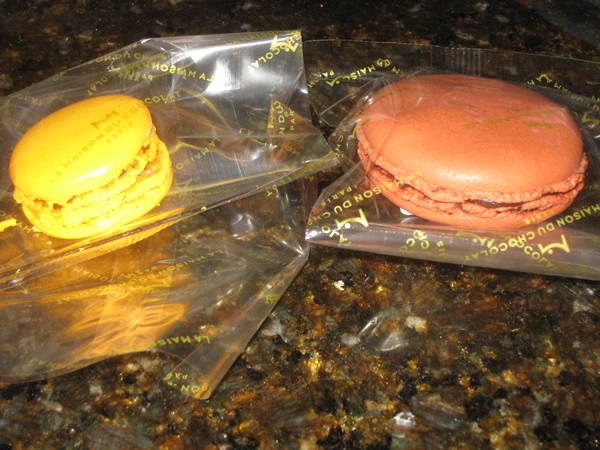 4. MadMac
I first tried MadMac macarons at the New York Chocolate Show. The chocolate macaron was perfectly fine texture-wise, but not as intensely flavored as I would prefer. Perhaps I should have tried the lemon, which was also on offer for Macaron Day.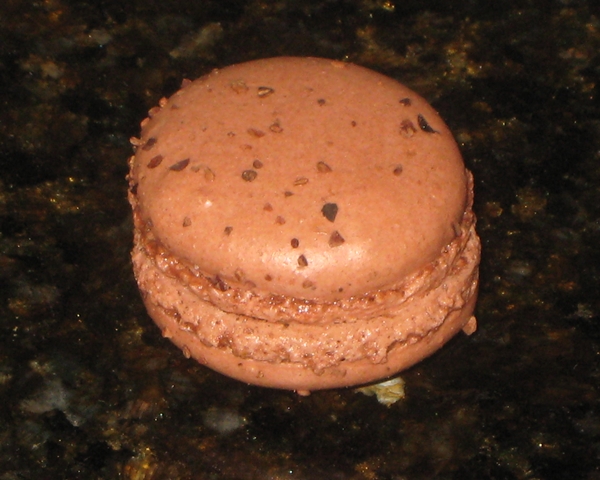 5. Bouchon Bakery
We sampled a pistachio macaron from Bouchon, and while my son loved it, I wasn't a fan. The pistachio buttercream filling simply didn't taste enough of real pistachio to me; I believe Pierre Herme pistachio macarons use ganache, not buttercream, resulting in a far more intensely flavored (and to me, superior) product.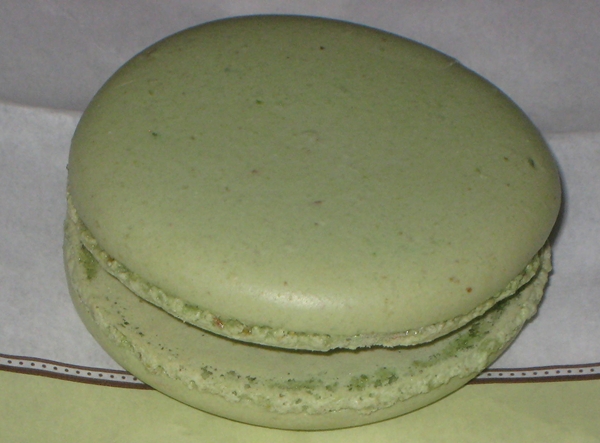 Of course, missing from this lineup are several other participants, such as Macaron Cafe, Macaron Parlour, etc., but in paricular Laduree, which has now opened in New York. I'll need to swing by, but in Paris at least, Pierre Herme remains by far my favorite destination for macarons, over Laduree and other patisseries. If only Pierre Herme would open an NYC outlet!
Where do you think the best macarons in New York are at?
Check out and apply for the Best Travel Credit Cards.
If you enjoyed this, please follow TravelSort on Twitter or like us on Facebook to be alerted to new posts.
Become a Member to find your perfect luxury or boutique hotel at up to 50% off: TravelSort Hotels