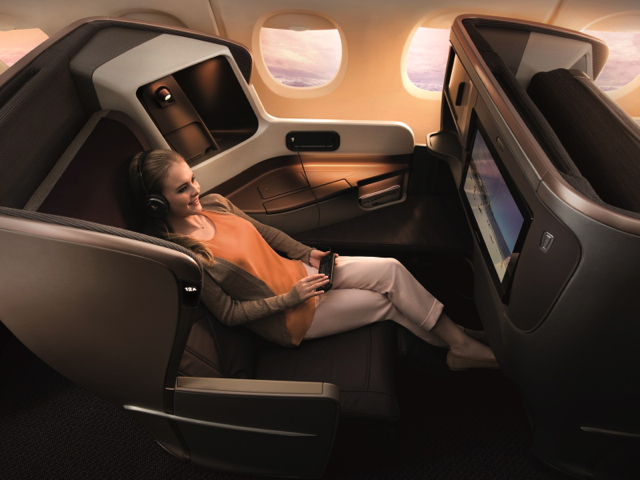 Which Frequent Flyer Programs are Best for Award Ticket Changes? There are many reasons you may need to make changes to your award tickets, whether something came up at work such that you can't take time off as planned, you've had second thoughts about a 14 hour flight (even in First Class or Business Class) with a squirmy toddler, you found an award you like better, etc.
Note that for all award tickets that touch the U.S., the frequent flyer program must either allow you to make changes or cancel free of charge within 24 hours of booking the award ticket or, for example in the case of American AAdvantage, allow you to hold the award ticket prior to booking (but in that case, no free cancellation afterwards). But in this post, we'll look at which frequent flyer programs make it less expensive to make changes or cancel award tickets even after that 24 hour grace period.
Here are my favorite frequent flyer programs for making changes, which have low fees for changes and/or cancellations:
1. Singapore KrisFlyer
Singapore's KrisFlyer frequent flyer program is one of my favorite programs, with very reasonable change and cancellation fees:
Change of date on a Singapore or SilkAir award flight: no charge
Change of route, cabin class or award type for a Singapore or SilkAir award flight: $12 online, $20 via call center
Redeposit of KrisFlyer miles for completely unused award ticket, >24 hours before flight departure: $30
2. Alaska Mileage Plan
Alaska Airlines Mileage Plan does charge a nonrefundable $15 call center booking fee for new awards booked by phone, and $25 nonrefundable partner award fee, but that to me is still a reasonable price to pay given the generous change and cancellation policy:
Change or cancel award ticket >60 days before travel: No fee
Change or cancel award ticket within 60 days of travel: $125
So just be sure to change or cancel your award over 60 days before travel, and you'll incur no penalty other than the original call center and partner award fees.
While I don't book as often with Lufthansa Miles & More, in part because it's harder for most clients to earn miles in that program, unless they already fly paid Lufthansa tickets or they have tons of SPG Starpoints that can transfer to Miles & More, it does have very reasonable change and cancellation fees:
EUR 50 for cancelling or changing an award ticket
4. American AAdvantage
There's no getting around the fact that the 2016 AAdvantage Award Chart Devaluation will make it a lot less attractive to reserve first class and business class awards with AAdvantage miles. But in addition to the 5 day hold that is possible for most AAdvantage awards, there are a couple things I like about AAdvantage award fees:
No fee for a date change, if your award otherwise remains the same
No fee to change your award to a higher class of service, if available, if your award otherwise remains the same (keep in mind that if you do decide to downgrade your award, you would be charged the $150 redeposit fee)
Redeposits cost $150 for the first ticket deposited to an AAdvantage account, and $25 per additional award ticket reinstated to the same AAdvantage account at the same time. While of course the $150 redeposit fee (still better than the $200 redeposit fee United charges general MileagePlus members) it's nice that subsequent redeposits to the same account are $25 each.
5. British Airways Executive Club
British Airways is notorious for certain fees, such as charging to select your seat, even for Business Class. But compared to most U.S. frequent flyer programs apart from Alaska, it doesn't cost too much to redeposit miles for an award you no longer want, especially if you do so online.
Date or time change to an award: $55
Cancellation and redeposit of Avios: $55
Additional call center fee if change or cancellation done by phone: $25
What are your favorite frequent flyer programs when it comes to making changes to your award tickets?
Related Posts
American AAdvantage Award Ticket Change Fees Explained
What to Do if American Loses Your AAdvantage Award
United Increases Award Ticket Change and Cancellation Fees for Non Elites
Emirates A380 Between U.S. and Europe and How to Book Awards
$450 AMEX and Citi Prestige Airline Fee Credits Posted
Need Award Booking Help? Our fee is as low as $75 per ticket if you book your hotel through us.
If you enjoyed this, join 200,000+ readers: please follow TravelSort on Twitter or like us on Facebook to be alerted to new posts.
Become a TravelSort Client and Book Your Hotel with Virtuoso or Four Seasons Preferred VIP Amenities!