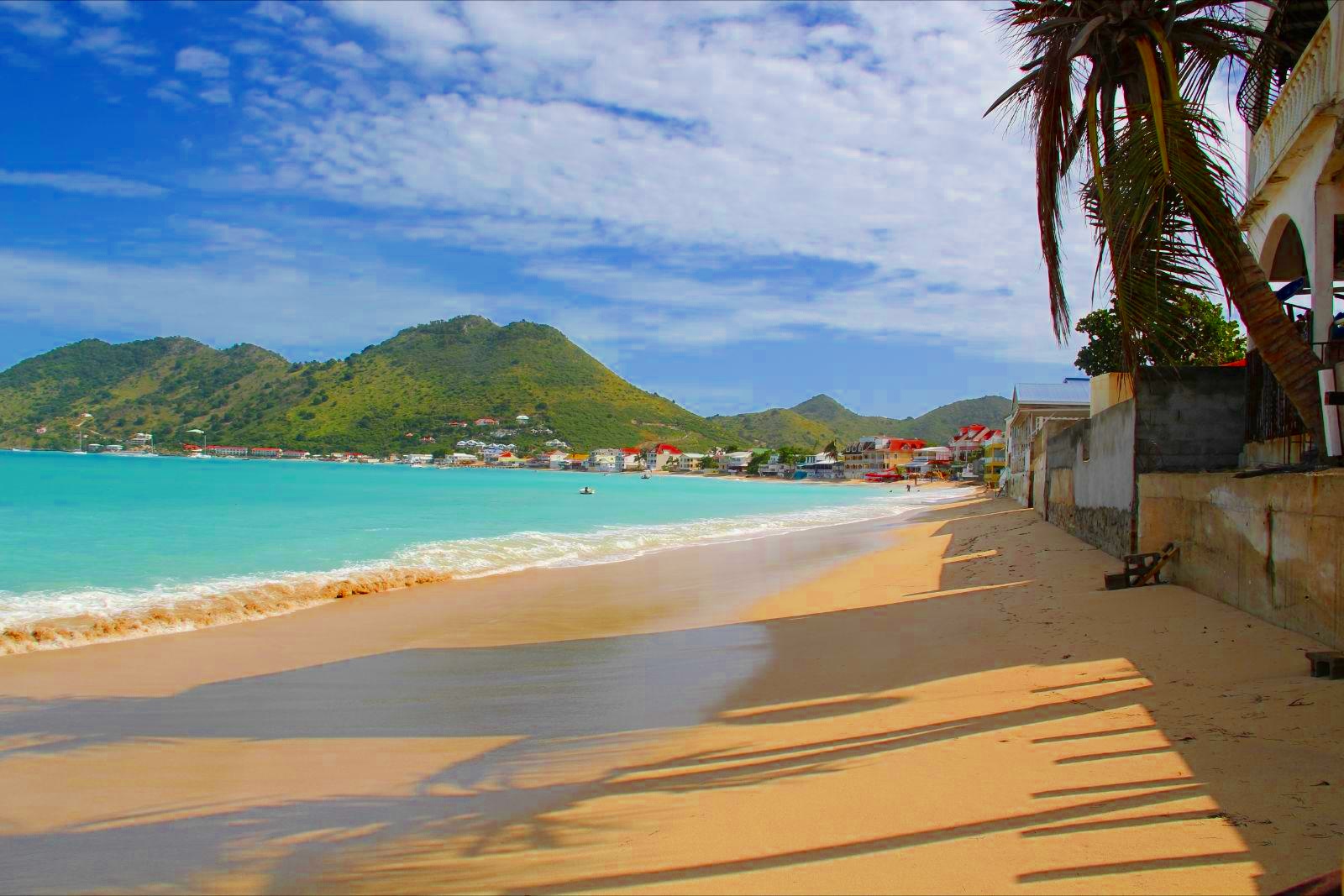 Why go
St. Martin has some of the most beautiful white sand beaches in the Caribbean, magnificent sunsets, excellent diving and snorkeling, and best of all-it's the culinary capital of the Caribbean. St. Martin/St. Maarten also has the intriguing distinction of being the smallest inhabited island divided between two countries, in this case France and the Netherlands, a division which dates back to 1648, although with a number of incidents where the French, Dutch or British occupied the entire island. Today, the island is a veritable melting pot of inhabitants with Amerindian, African, European, East Indian and Asian ancestry.

Insider tips

From the U.S., flying to sunny St. Martin is surprisingly easy: many direct flights will take you to this small paradise in about 4 hours. Waste no time on the south (Dutch) side of the island, with its casinos and tourist shopping centers (no offense to the Dutch!), and go straight to the north side (French territory). Both Euros and U.S. Dollars are accepted, and sometimes priced at 1 US$= 1 euro, in which case paying in US$ becomes quite advantageous.

Unless you're planning to spend your entire at a resort and not venture outside it, rent a car so that you can easily visit beaches and restaurants.
Note that many of St. Martin's beaches are clothing optional
Although French is the official language of Saint Martin and Dutch is the official language of Sint Maarten, you're likely to do fine with English, which along with Creole, is spoken everywhere.

Where to stay

I would highly recommend staying in Grand Case, a particularly scenic village on the north shore of the island. If you're seeking a hotel or resort, it would be hard to do better than Hotel L'Esplanade, with its panoramic ocean views, gorgeous pool, tastefully furnished rooms with covered porches, and excellent staff.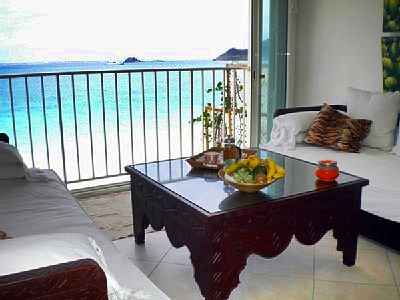 There are many wonderful rental options, however, and I recommend a condo on the beach of Paradise Caraibes, for example. It offers small, but cozy and well situated condos with vaulted ceilings and living rooms that open to balconies with stunning views of the ocean. Prices are competitive and lower than a hotel stay.
What to eat
For breakfast, many French bakeries in Marigot will provide french croissants and pains au chocolat, and a selection of delicious breads. Also not to miss are the delicious French pastries of Serafina's, in Marigot, a 15 minutes drive from Grand Case.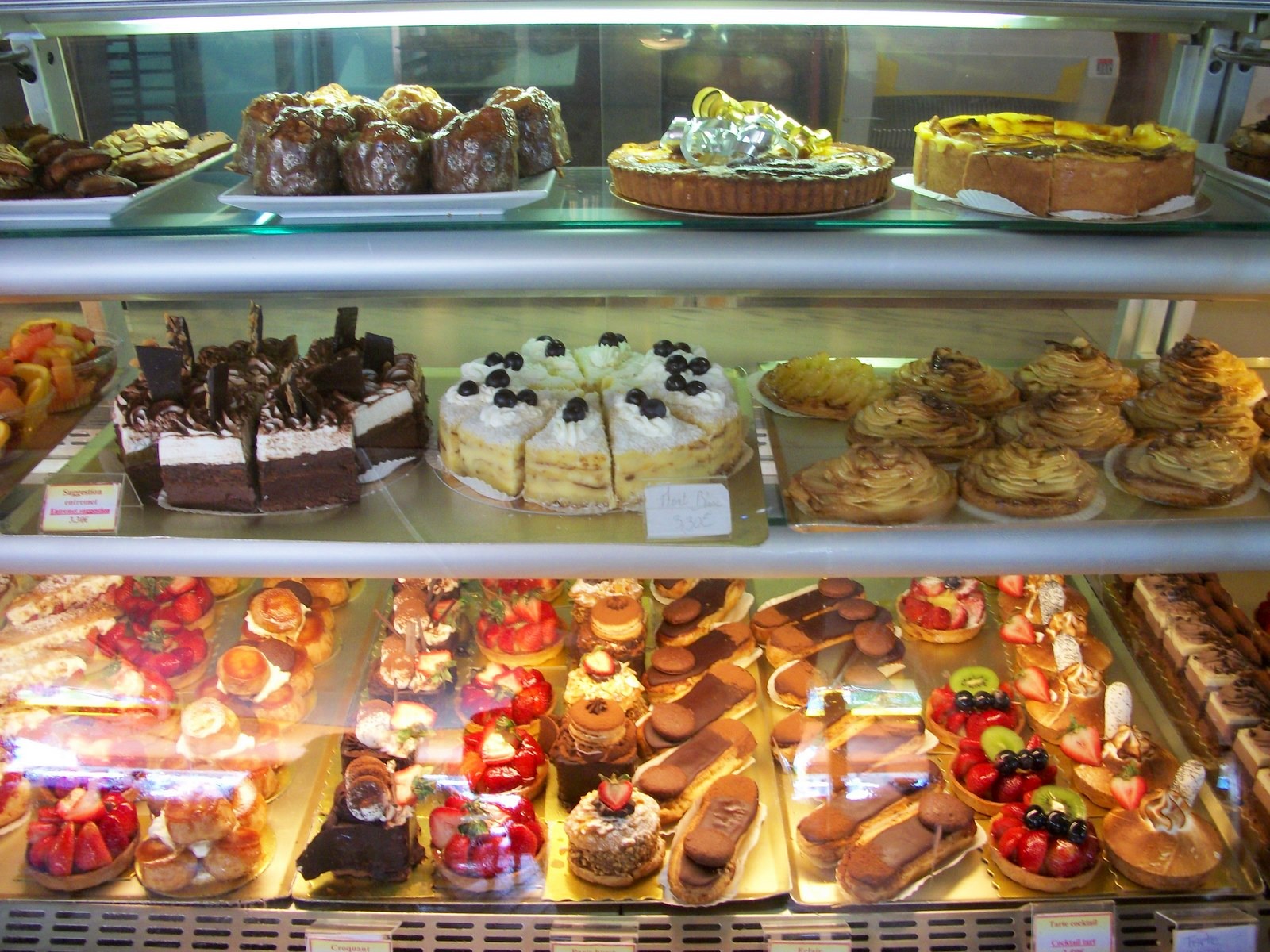 For a deliriously romantic dinner, St. Martin has just the thing: drive to Loterie Farm (near Pic Paradis), a combination of eco-tourism (hiking, zip-lining in a FlyZone) and gourmet wining and dining, just a 10 minutes drive from Grand Case. The Hidden Forest Cafe is lit by torches and candles at night and set in the middle of lush vegetation. The French-creole food is quite good, but the setting is downright magical.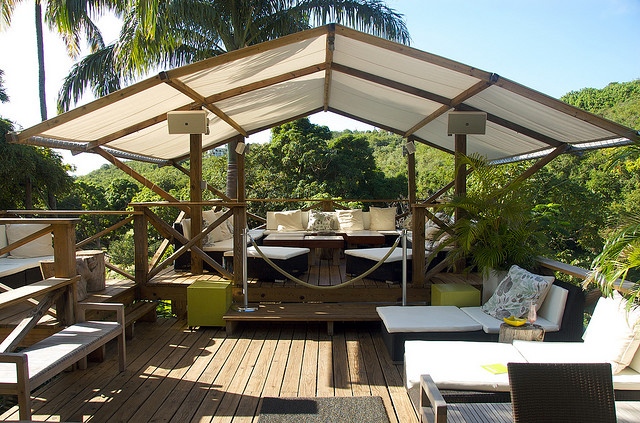 Saint Martin is known as the "culinary capital of the Caribbean" and this reputation is well deserved. Grand Case, in particular, offers a surprising number of high-quality restaurants, serving French haute cuisine with a Creole twist. L'Escapade, or Le Soleil, or Le Cottage, to name just a few, can rival the best French restaurants in New York – and in Paris. Wine lovers won't be disappointed either: these places pride themselves on their wine list. At Le Cottage, we enjoyed a delicious and beautifully presented 5-course lobster menu. Dessert was a large, gorgeous Souffle, one of the restaurant's claim to fame, with homemade macarons. Delicious!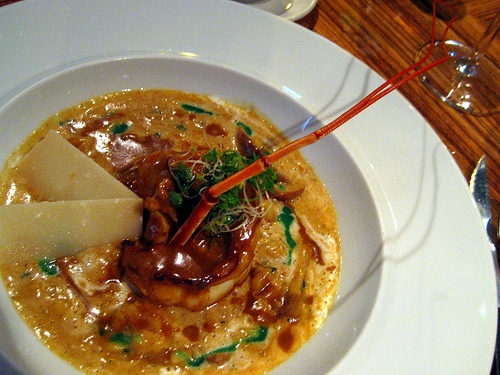 Aside from high-end French restaurants, Grand Case and its neighboring villages and towns, such as Marigot, have much more to offer. For cheap, delicious local meals, don't miss the "Lolos", unpretentious small eateries often situated right on the beach, which serve platters of Creole-influenced food, from pork ribs to chicken to lobster fresh off the grill. Stuffed crab, in particular, is one of the tastiest local specialties.
What to do
Aside from food, the best way to enjoy St. Martin is to just slow down and enjoy its many charming beaches. In Grand Case, the Calmos Cafe offers 2 free transats and an umbrella on the beach if you lunch there – a nice way to spend a few hours facing the ocean. A 5 minutes drive from Grand Case over an unpaved road, Friar's Bay beach and Happy Beach are more secluded and even prettier. Our favorite beach was just a bit farther – take a boat to Pinel Island, a 10 minute boat ride from St. Martin, and head for the beach in front of the Karibuni, the second restaurant on the island and our favorite. For US$15, you can rent 2 transats and an umbrella for the day and take dips in the picture-perfect turquoise water. Snorkeling gear is also available for rental.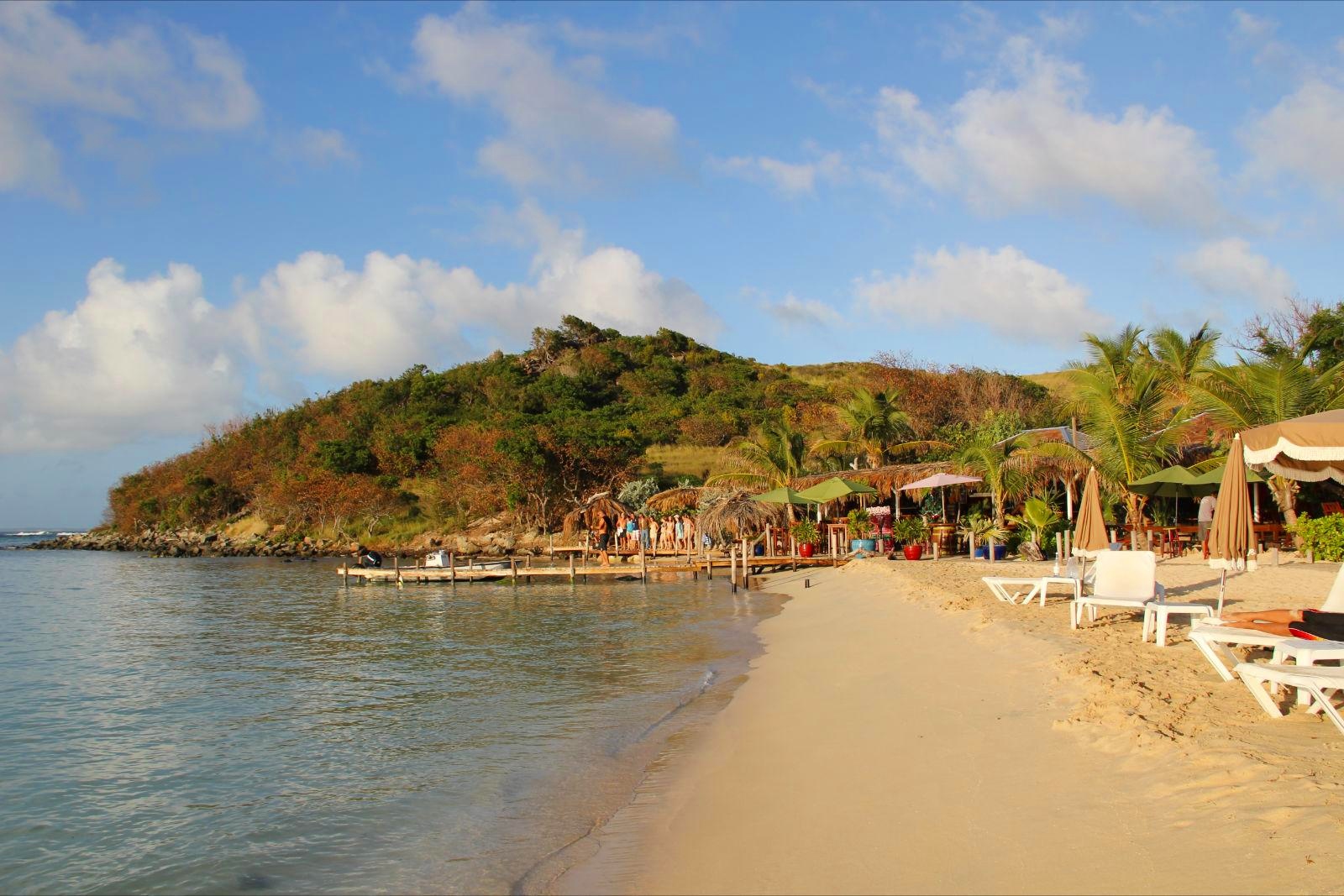 Another lovely spot not to miss on St. Martin is the Butterfly farm (La Ferme des Papillons) (Le Galion Beach Road, Quartier D'Orleans, Tel. +599-54-43562). Just a short drive from Grand Case, this activity is best enjoyed in the morning (try to arrive not too much after 9 AM) on a sunny day: this is the time of day when the newborn butterflies will come out, and the sun will make them more active. The entrance fee to the Butterfly farm gives free, repeat access for the week, so we made several quick morning trips to the butterflies before settling for the beach of our choice for the day.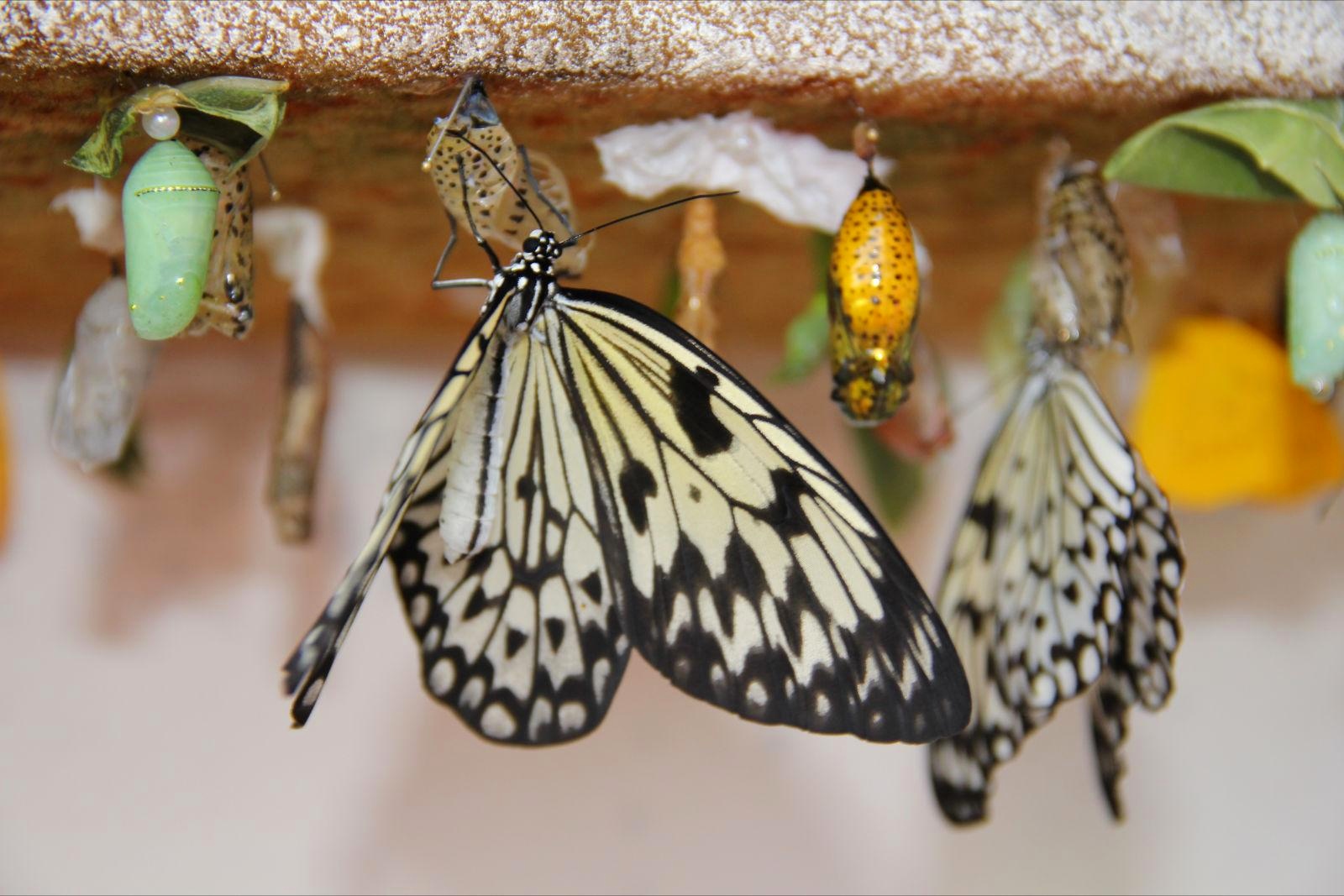 Last but not least, from St. Martin, many daytrips are possible to nearby Caribbean islands: Antigua, or St. Barth, for example, are just a boat trip away. But for us, St. Martin itself had everything we wanted and we decided to simply spend the week on the island and enjoy a serene, stress-free daily routine under the sun.
Need Award Booking Help? Our fee is as low as $75 per ticket if you book your hotel through us.
If you enjoyed this, join 150,000+ readers: please follow TravelSort on Twitter or like us on Facebook to be alerted to new posts.
Become a TravelSort Client and Book Your Hotel with Virtuoso or Four Seasons Preferred VIP Amenities!
Photos: Alexia B., Hotel L'Esplanade, Paradise Caraibes, Mike Roberts NYC