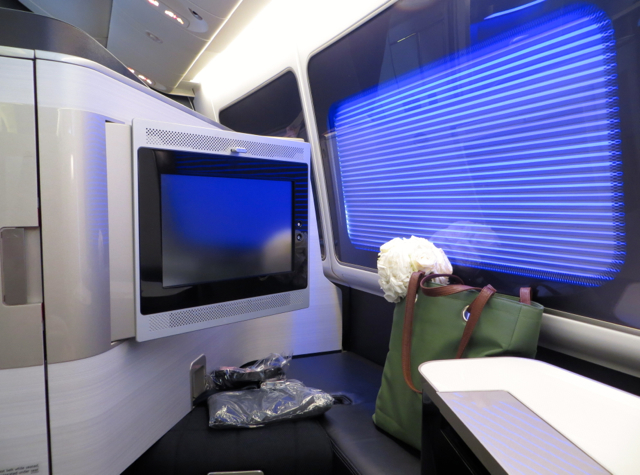 5/8 Update: US Airways is now starting to impose fuel surcharges on British Airways flights, after a memo was sent out to agents. It's possible that you'll still be able to Hang Up, Call Again (HUCA) as long as it's still being manually calculated, but if the Rates Desk is involved you'll likely have to pay fuel surcharges.
Can you book British Airways awards without fuel surcharges? Yes, using US Airways miles, at least for now–although it may not last long. The main reason you can do this is that US Air hasn't yet implemented a system for collecting the fuel surcharges. British Airways requires most of its partners, both oneworld partners such as American Airlines, and non-alliance partners such as Alaska, to collect the same fuel surcharges you'd pay booking with British Airways.
Enter US Airways, which joined Oneworld March 31, 2014, and which you need to call to book partner awards. Currently, Dividend Miles is not charging fuel surcharges on British Airways awards, which means you could save close to $1000 per ticket on some flights. Here's an example:
San Francisco (SFO) to London (LHR) in British Airways First Class
1. British Airways Avios: 150,000 Avios + $1269.82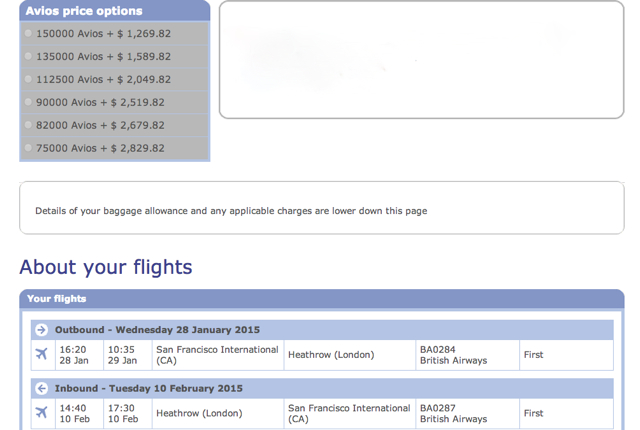 2. American Airlines AAdvantage Miles: 125,000 AAdvantage Miles + $1269.80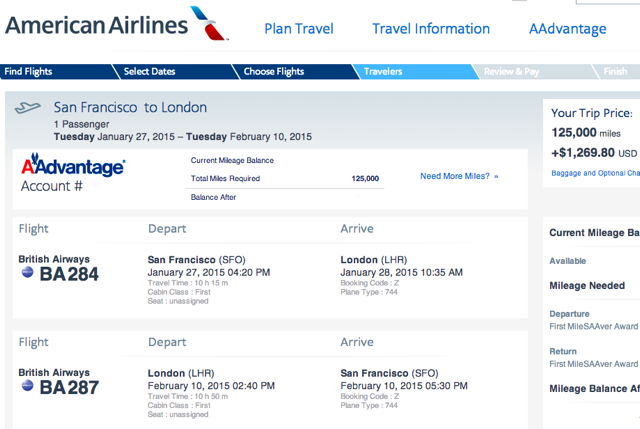 3. US Airways Dividend Miles: 125,000 Divided Miles + $376.32 (includes $50 award processing fee)
I called to place the above award on hold, and was quoted 125,000 Dividend Miles roundtrip, plus $326.32 in taxes (keep in mind this includes the high Air Passenger Duty tax imposed when departing from the UK) and the usual $50 award processing fee. The $40 phone booking fee was waived as British Airways cannot be booked online at the US Airways Web site.
While this "trick" has been around since March 31, 2014, when US Airways joined Oneworld, enough other sites (much larger than TravelSort) have written about it that it's just a question of time until US Air closes this loophole. So if you're considering redeeming US Air miles for British Airways awards, I urge you to book soon to avoid fuel surcharges.
FAQ
Which Miles Can I Use to Avoid Fuel Surcharges on British Airways Awards?
You must have US Airways Dividend Miles to take advantage of this way of avoiding British Airways fuel surcharges on award tickets.
What's the Best Way to Earn US Airways Dividend Miles?
Even if you don't fly US Airways, there are other ways to acquire US Airways miles:
US Airways Premier World MasterCard: 40,000 Miles after first purchase
Incentive Spend Bonus: Often, new US Airways Premier World MasterCard holders will receive an offer for bonus miles, if they spend a certain amount over a three month period
Periodic US Airways Buy Miles or Share Miles Bonuses: While there aren't any currently, US Airways runs them regularly
Transfer SPG Points with 25% Bonus: While in general I recommend transferring SPG points to more valuable mileage currencies, if you just need to top off an account or have tons of SPG points, you can transfer SPG points to US Airways Dividend Miles with a 25% bonus, if you transfer in increments of 20,000 points. See SPG Airline Partners: Transfer Starpoints to Miles
How Do I Search for Available Award Flights?
I recommend using the American Airlines site, AA.com, since the calendar function easily enables you to view availability for an entire month.
How Long Can I Put an Award Ticket on Hold with US Airways?
You're supposed to be able to hold an award for up to 72 hours, but in practice British Airways and other partners may cancel early, especially around the 48 hour mark. So try to ticket a held itinerary as soon as possible, and before 48 hours after putting it on hold.
If I've Put an Award on Hold, Am I Guaranteed the Taxes/Fees I Was Quoted?
No–if by chance US Airways implements a quick fix and starts collecting fuel surcharges for British Airways awards tomorrow, only those who have already ticketed are protected. Any held itineraries will reprice. A hold merely holds the seat, it does not guarantee the mileage or taxes you were quoted.
Can I Use This for One Way Award Travel on British Airways?
No: US Airways Dividend Miles awards must be for roundtrip travel. If you book a one way, you'll still pay the same miles and taxes for roundtrip travel. You could, however, use an open jaw to at least try to make your return shorter, and thereby fewer miles.
I Need a One Way on British Airways Soon, But the US Air Award Calendar Hasn't Opened Yet for the Return. What Do I Do?
Understand that US Airways Awards may NOT be changed after travel has begun. So if your departure is coming up soon, before the award calendar for a much later return, you won't be able to book this as an award given that no changes to travel are allowed after you depart.
Have you avoided fuel surcharges on British Airways awards by using US Air Dividend Miles, or plan to do so?
Related Posts
British Airways New First Class Review
How to Transfer British Airways Avios to Iberia Plus to Avoid High Fuel Surcharges
British Airways Avios Best Deals
How to Maximize the British Airways Companion Ticket
Bye Bye US Air 90K North Asia Business Class Award, No More AA Free One Ways or Explorer Awards
Need Award Booking Help? Our fee is as low as $75 per ticket if you book your hotel through us.
If you enjoyed this, join 150,000+ readers: please follow TravelSort on Twitter or like us on Facebook to be alerted to new posts.
Become a TravelSort Client and Book with Virtuoso and Four Seasons Preferred Partner Amenities!
HT: Dan