A few weeks ago I spoke at Frequent Traveler University in New York, a daylong event dedicated to miles and points education. One of my favorite aspects of the event was the breakout session we had, where people had the opportunity to ask questions. There were some questions that came up over and over throughout the day, some even a dozen or so times. I've compiled some of the questions I was asked most often, and will answer them below. If you have follow up questions feel free to post them here and I'll do my best to answer, or if you have totally different questions, post them as well and I'll try to cover them in a future Q&A post.
When is it worth it to buy an upgrade, if one is offered at the airport?
Upgrades for cash at the airport have become pretty common lately as airlines try to generate as much ancillary revenue as possible. Nonetheless, this is a pretty tough question to answer, since everyone places a different value on premium cabins. For example, generally speaking a business class award ticket is around double the price of a coach award. I know tons of people that would far prefer to take one trip in "style" than two trips in coach, while others would much rather see two destinations than to just get to one destination more comfortably.
While that doesn't answer the question, what I'm getting at is that everyone's willingness to pay for a premium cabin is different. If you usually make $10 per hour and are five feet tall, you're probably not willing to pay $50 for an upgrade on an hour-long flight. Along the same lines, if you make $100 per hour and are over six feet tall, you might feel differently.
More to the point, let's discuss this in terms of relative value. I'd say the "average" buy up price (if there is such a thing) is around $50 per 500 miles. Figure an airplane flies around 500 miles per hour, so that's an average of $50 per hour for an upgrade. I'd say anything above that probably isn't worth taking advantage of, while anything cheaper than that is probably worth considering.
There are other considerations too, though. While $50 per 500 miles might not be a great deal for an upgrade from coach to domestic first class, it may very well be worthwhile if it's an upgrade from coach to a business class seat that's a fully flat bed, so always consider the product you're upgrading to.
The last major consideration is how much more well rested you would arrive if you upgraded. If we're talking about a two-hour afternoon domestic flight, chances are your productivity wouldn't be any different when you land regardless of which cabin you fly. If, on the other hand, you're upgrading an international redeye from coach to business class, that could be the difference between a wasted day and a productive one. I know when I flew American business class from Buenos Aires to Miami a couple of weeks ago, I landed well rested and had a productive day, while I know that wouldn't have been the case had I flown coach.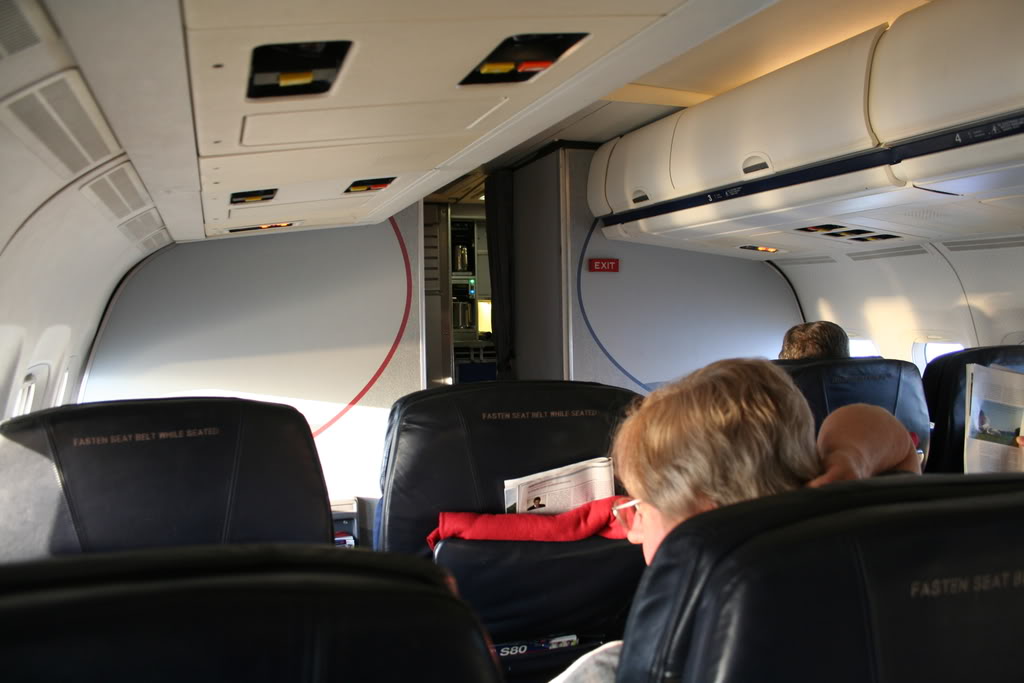 Can I upgrade a partner ticket?
The practical answer in 99% of the cases is "no." However, there are some instances where it's possible. The most thorough "alliance" upgrade program would be the Star Alliance Upgrade Program, which about 75% of Star Alliance partner airlines participate in. However, only full fare tickets are eligible to be upgraded, which is a deal breaker for most of us. Furthermore, the upgrades can only be applied if the airline has award space available in the cabin being upgraded to (business or first class), which is a huge asterisk, since chances are your flight won't have any award availability.
SkyTeam also has an alliance upgrade program, though it too requires full fare tickets and isn't quite as thorough. There are some SkyTeam airlines that have a slightly more attractive upgrade reciprocity agreement, like what Delta has with KLM and Air France, which doesn't quite require a full fare ticket (though it does require a fairly expensive ticket).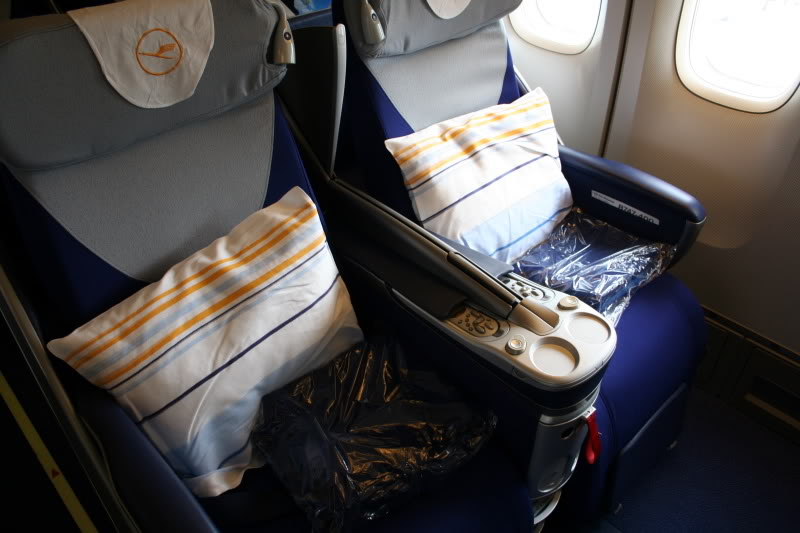 OneWorld, as far as I know, does not offer any form of alliance upgrades.
The takeaway here should be that if you want to upgrade, fly the airline with which you have miles. Or even better, ideally just book an award ticket to get the best deal, as I discussed in a TravelSort post a few weeks back.
Is United still doing Star Alliance blocking?
United has long been notorious for their practice of "Starnet Blocking," whereby they block partner airlines' award seats as a form of revenue protection. The Star Alliance has common award inventory for all their partner airlines in a program referred to as "Starnet." United has long blocked some of that space so that they didn't have to pay their partner airlines as much by preventing their members from redeeming miles on other airlines.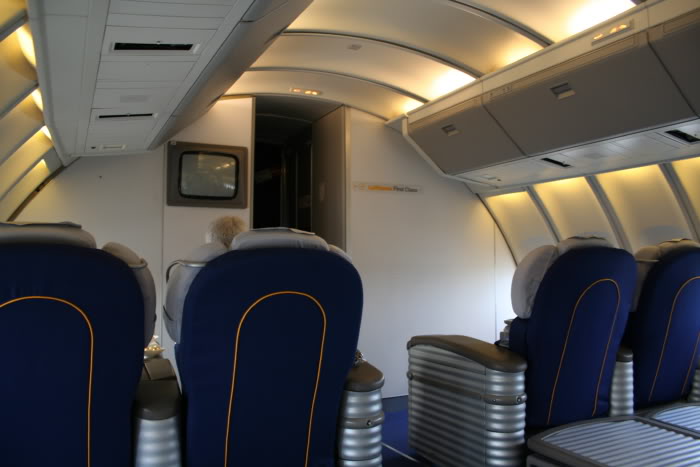 Blocking has been mild at worst lately. I've seen isolated cases of it, though when that happens, there's an easy workaround, fortunately. United Mileage Plus and Continental OnePass miles are fully transferrable between programs nowadays, and Continental doesn't do any form of blocking. So if United is blocking space, you can just transfer your miles to Continental and book through them instead.
What are fuel dumps?
A large part of airfare nowadays isn't just the base fare, but also "fuel surcharges." I'm sure we've all seen a ticket toEuropeadvertised as costing $400 roundtrip, only to price it out and realize that the actual cost is closer to $1,000, with hundreds of dollars in fuel surcharges and taxes. At a certain point the concept of a fuel surcharge is ridiculous. A fuel surcharge should, in my opinion, be temporary, reflecting current conditions. However, it seems fuel surcharges are here to stay, which is kind of ridiculous. Next we'll see a "crew surcharge," "gate agent surcharge," etc.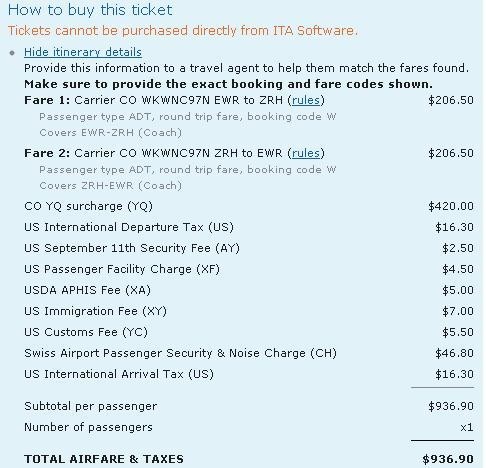 Anyway, back on topic, let's talk fuel dumps. Some people have developed ways to price tickets so that the fuel surcharge component of the ticket isn't charged by the airline, which can potentially save hundreds of dollars. The way they do this is by adding certain segments onto the itinerary they don't necessarily have the intention of flying, since for whatever reason that eliminates the fuel component of the ticket.
I won't get into the details here, though that's a basic summary. Last March Airfare Watchdog published an article explaining the process of fuel dumping (which has since been deleted), and a day later fuel dumps disappeared. In the meantime some have found new opportunities with them, though they're only discussed in "code" on the internet.
If I volunteer to be bumped off a flight while traveling on an award ticket, do I get the same benefits as if I was flying on a paid ticket?
Absolutely, if you volunteer to give up your seat on a flight when on an award ticket you would get exactly the same compensation you would receive as a revenue passenger. Since voluntary denied boarding comes in the form of travel credits or vouchers, the price paid for the ticket doesn't play a role. As a matter of fact, there might just be some other advantages if you bump on an award ticket. Depending on the airline or gate agent, you may very well earn miles for your ticket when you get rebooked, which you wouldn't have earned on your original ticket.
Which airlines involuntarily bump passengers based on the cost of their ticket, as opposed to when they checked in?
Usually a lot more goes into being bumped than just a single variable. Generally speaking, the most important factor in ensuring you don't get involuntarily denied boarding is to make sure you have a seat assignment. Most airlines will first bump those passengers confirmed on the flight without a seat assignment, since they're the easiest "target."
Beyond that, it's almost entirely within the agent's discretion, at least to the extent that they're typically authorized to make the "smart" decision. For example, if it's typically an airline's policy to bump the passengers that check in last, there should be other considerations, like whether the passenger is making a connection. For example, say the second to last passenger to check-in on an oversold flight is flying just fromLos AngelestoWashington, while the last passenger to check in is flying from Los toWashingtonand then connecting on Qatar Airways fromWashingtontoDoha. In this case, the gate agent would be smart to bump the second to last passenger, because it will be much less of a hassle to accommodate them.
So I'd say for almost all airlines I've dealt with, it's a combination of everything – fare class, check-in time, whether or not one has a seat assignment, how difficult it will be to accommodate the passenger on an alternative itinerary, and generally the mood of the gate agent.
What are your best tips for using United systemwide upgrades?
It used to be that the price premium for using a systemwide upgrade on United (which top tier elites earn six of per year) was minimal compared to the lowest fare. That's not the case anymore, as the price premium continues to grow and the amount of confirmable upgrade space continues to decrease. The challenge with this is that you're making a huge gamble by booking an upgradable fare when there are cheaper options. If your upgrade clears, great, but if it doesn't, you spent the extra money for nothing. That's in stark contrast to co-pays, which you only have to pay if your upgrade clears.
With that in mind, there are a few tricks to using systemwide upgrades. First, as obvious as it might sound, find the markets that have the smallest premiums for upgradable fares over the lowest available fare. For example, while the premium for upgradable tickets to Sydney on United can be huge, the premiums are often much smaller for travel to Dubai and some European and Asian destinations.
Next, if you can't confirm the upgrade, make sure you book a flight where you have a great chance of clearing. United's flight from San Francisco to Seoul Incheon, for example, is one of the easiest international upgrades out there.
Lastly, don't be afraid to use systemwide upgrades to confirm domestic upgrades, especially on Premium Service. Yes, it seems like a "waste" to use your hard earned systemwide upgrades for domestic flights, but if you can use them on a flight you might not otherwise clear it might be well worth it, since systemwide upgrades don't have any fare restrictions when being applied for domestic travel. They can be especially valuable for upgrades on United's Premium Service between New York and Los Angeles/San Francisco, where United doesn't offer unlimited domestic upgrades.
Can I use multiple vouchers (from bumps, customer service, etc.) when booking a flight?
This one really depends on the airline. Every airline has a different policy when it comes to the combinability of their vouchers, which is typically laid out pretty clearly in the terms and conditions of the voucher. Delta and Continental, for example, primarily issue electronic vouchers regardless of the issue. Delta will let you combine three of most types of vouchers, while with Continental it depends on the type of vouchers. United, on the other hand, issues paper vouchers for denied boarding compensation and typically electronic vouchers as compensation. These can't be combined, since electronic vouchers need to be redeemed online and paper vouchers need to be redeemed by calling their reservations phone number.
Next week I'll be featuring the best answers to my questions helping me plan my recent travels to Singapore, Sydney, Melbourne, Kuala Lumpur and Paris, and announcing the winner of PointsPros trip award planning.
Related Posts
Free Flights and Upgrades: 10 Tips for Getting Bumped
Getting United to Pay EU Compensation for a Flight Delay
Why Award Tickets are Better Deals Than Upgrades
American Airlines Compensation for Cancelled Flight or Delayed Flight?
Top 10 Hotel Downgrade Compensation Tips
Need Award Booking Help? Our fee is as low as $75 per ticket if you book your hotel through us.
If you enjoyed this, join 200,000+ readers: please follow TravelSort on Twitter or like us on Facebook to be alerted to new posts.
Become a TravelSort Client and Book Your Hotel with Virtuoso or Four Seasons Preferred VIP Amenities!