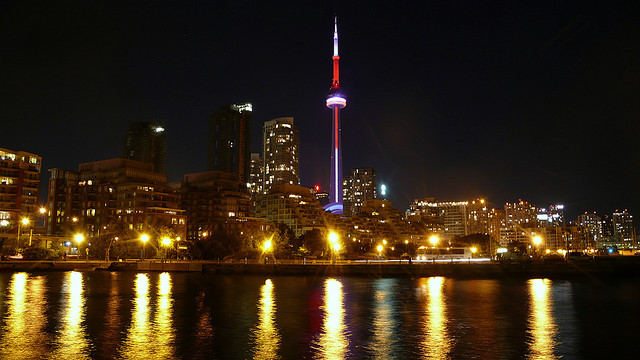 Why Go:
Because like many other cosmopolitan cities scattered across the globe, Toronto is packed with options. And options mean chances for budget travelers to enjoy fabulous ethnic cuisine, take in exciting indie movies, and even go out drinking for amounts of money that won't completely break the bank. For culture hounds, Toronto is an ideal vacation spot. It's brimming with culture, and as one of the most diverse cities in the world, every type of cuisine imaginable can be had within its boundaries. Everything from Ethiopian restaurants to Balkan cafes exists, and the same variety is apparent in everything from the shopping to the architecture. As the new Hollywood North, those hoping for a celebrity sighting won't be disappointed, while fans of edgier fare book their reservations to arrive in town for the International Film Festival each year. With so many different activities and a frenetic bustle comparable to that of New York, Toronto has that urban edge, while still offering respite, thanks to its nearby lake and serene walking options. It's a big city with neighborhoods that sometimes exude a small-town feel, and with so many different hot spots, budget travelers will delight at all that the city has to offer.
Toronto Insider Tips:
• Take the TTC. Toronto's transit system is composed of subways, trolley cars and buses. You can take the 192 bus from the airport to downtown for a mere $2.75, or ride the more comfortable Airport Express for $20.
• Toronto is cold, and it's important to come prepared. In the winter, watch for ice patches. The city tends not to salt the sidewalks until the very last minute, so there's always a chance of accidentally slip-sliding one's way across the black ice.
• For a fun jaunt outside of Toronto, head over to see the Canadian side of Niagara Falls. It's a classic vacation spot, and one that is particularly fun for first-time visitors.
• Avoid sticker shock. When going grocery shopping, remember the 15% taxes.
• The St. Lawrence is a great farmer's/everything market for picking up organic and hard to find ingredients, well-aged cheeses, and fresh meats. On the non-edible end of things, there are also antiques and other knick-knacks.
• Kensington Market is another good outdoor market for finding fresh produce, spices, and cheap groceries. Those who are self-catering might want to head here first.
• The University of Toronto's Innis College hosts Free Friday night movies every Friday at the Innis Town Hall, which is a great way to get one's fix of celluloid without spending a ton of cash.
Where to Stay
A great budget option for travelers is Banting House Inn, a lovely Edwardian home in a peaceful neighborhood close to downtown, public transit, and sights. If you don't mind sharing a bathroom with other guests and enjoy more of cozy environment with friendly hosts, this is the perfect place for a to stay. Rates range from $89-140 CAD,and include a delicious full homemade breakfast (yummy pancakes or French toast, eggs cooked to order, fresh fruit, cereals and yogurts, juices, coffee or tea).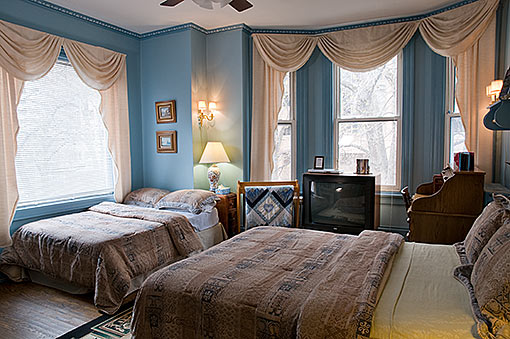 Of course, a chic city has chic offerings as well. And while "it" hotels come and go, the "Soho Met," as the Soho Metropolitan Hotel is affectionately called, is an original that continues to endure today. Located in the Theatre and Entertainment district, blocks away from the CN tower and the ever-trendy Queen Street, the Soho Metropolitan radiates sexy city chic. The entrance houses a floating Chihuluy sculpture made of 80 hand-blown glass multicolored discs. The rooms are equally swank—Italian Frette linens, floor-to-ceiling windows, Molton Brown bath amenities, and heated marble bathroom floors are are few of the touches that keep local and international celebrities cozy. Add down duvets for chilly nights and free Wi-Fi, and it might be more difficult to leave than one is expecting. The rooms aren't huge, but the décor and amenities more than make up for size. Personally, I enjoyed the hip downtown vibe of the Sense and Senses restaurant and bar. Try the spa, too. The massages are to die for, and well worth the splurge.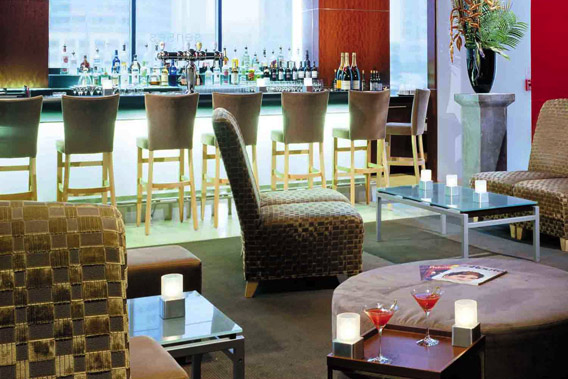 What to Eat
7 West Café is one of my favorite bars/lounges in Toronto. The dimly-lit space exudes a sexy cool and is a great place to people-watch. There are three floors, plenty of exotic cocktails, and decent food. Plus, it's open 24/7. This is a favorite hangout of Hollywood types during the Toronto Film Fest, so aspiring filmmakers should keep that in mind.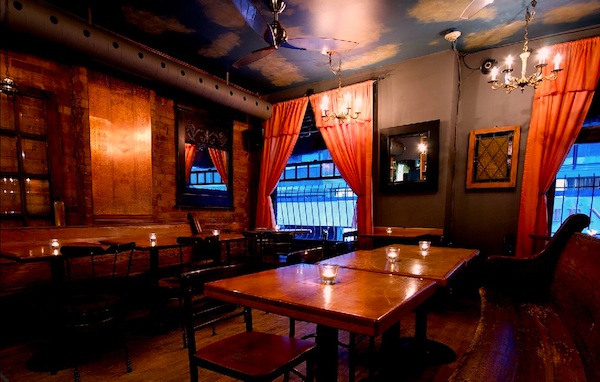 Toronto's Chinatown is one of the largest in North America, and a great place to explore. You'll find the center at Spadina and Dundas West. The word "Chinatown" usually conjures up images of roasted duck hanging in windows, crowded streets, bubble tea, and cheap trinkets galore; Toronto's Chinatown is no different. I've come here often to do my grocery shopping (it's cheaper and ingredients are fresher). There are a bevy of great Chinese dining options, depending on what one is looking for. Goldstone Noodle (266 Spadina Avenue), has great noodles ,with hefty portions and reasonable prices. New Ho King has great stir-fries served warm and fresh and is open late for the night owl crowd. Dumpling House Restaurant (328 Spadina Avenue) serves a mean dumpling, too.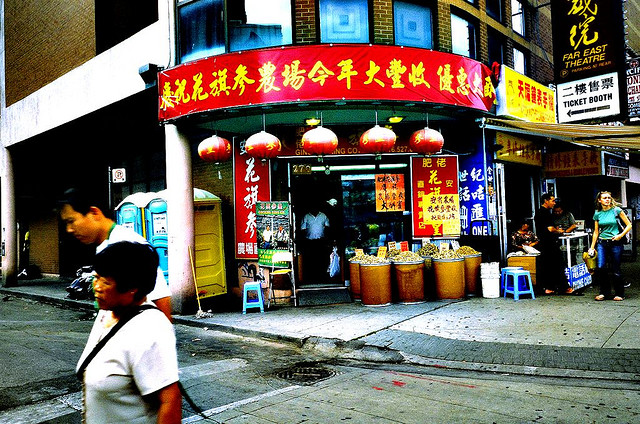 Before or after the Bovine (see below "What to See and Do"), head next door to the Shanghai Cowgirl. It's the Bovine's sister hangout, a delightful retro diner designed to feed your post-drink appetite. Lots of greasy favorites abound—poutine (that quintessential Canadian snack of French fries topped with fresh cheese curd and covered with brown gravy), burgers, breakfast, and cheap sushi are some of the most popular options. The Cowgirl has a great patio for summer and is open till 4am Fridays and Saturdays.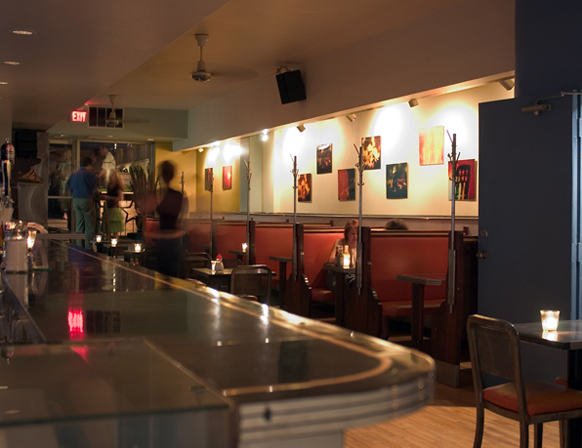 What to See and Do
Whether you're a tourist or a resident, the CN Tower is a must-see spot. Like any good giant city tower, the CN overlooks Lake Ontario and provides excellent photo opportunities. If you're afraid of heights, be warned that the CN Tower features a first of its kind glass floor 113 stories above the street. There's also the requisite revolving restaurant (it rotates 360 degrees while you dine), but that will set budget travelers back considerably. Without doing anything fancy, a visit to the tower will run adults around $20 each.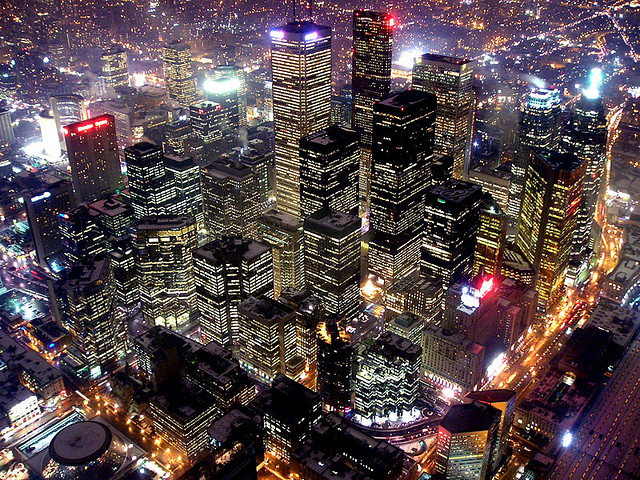 When the rich and famous took over Yorkville, the disaffected artists and musicians responded by starting their own trendy scene at Queen West Street. The strip was formerly a downtrodden commercial area, but once the artists moved in (the construction of the Ontario College of Art and Design didn't hurt either), it turned into a chic retreat. An eclectic mix of boutiques, cafes and bars followed, which are more expensive now but were once actually the stomping grounds of the young and the broke. Today, you'll find a groovy mélange of people, design stores, bars, bistros, boutique hotels and plenty of hip young things. Head to the uber-trendy Drake Hotel if you want to see and be seen.
After a $250 million renovation by world-renowned architect Daniel Libeskind in 2007, the Royal Ontario Museum (ROM) officially reemerged, shedding its old brick façade and replacing it with Lee-Chin Crystal. The famously flamboyant and controversial Crystal is a feat in itself, and one that must be seen to be believed. The ROM is Canada's largest natural history and science museum, and it contains a whopping 6 million items in 40 galleries. One of my favorite exhibits is the bat cave, a recreation of St. Clair cave in Jamaica that's filled with bats, snakes and other creepy critters. You can also check out the dinosaurs, birds, snakeskins, or some of the world cultures exhibits. Taking the Yonge-University line to Museum is probably the fastest way to get here. Those on a tight budget should go on Wednesdays, when the museum is free from 4:30 pm -5:30 pm. Fridays offer half price general admission from 4:30 pm to 9:30 pm.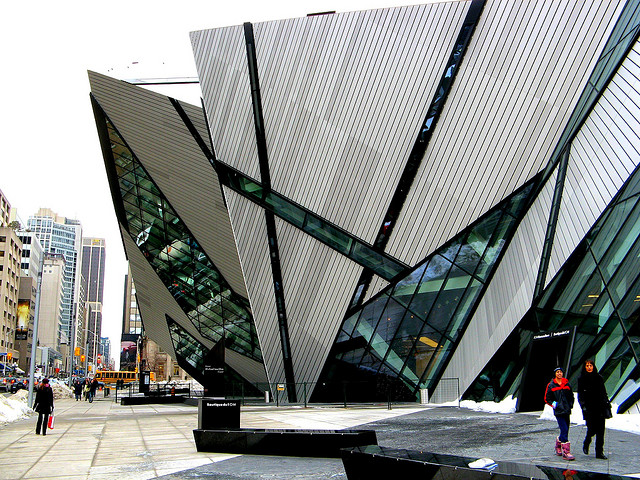 From the ROM, stroll on over to the Art Gallery of Ontario; it's only a 15 minute walk, or a 3 minute subway ride near Chinatown. As with the ROM, the AGO has also gone under the knife. The transformed AGO was the brainchild of Toronto's own world-famous architect Frank Gehry. This renovation includes a new four-floor addition dressed in glass and blue titanium, a glass and wood façade, and more gallery space. The building is truly is a work of art in itself. The interior gallery space is home to a heady collection of European art including masterpieces by Tintoretto, Rubens, Degas, Picasso, Van Gogh and Bernini, as well as a significant African art presence. Wednesday evenings are also free here.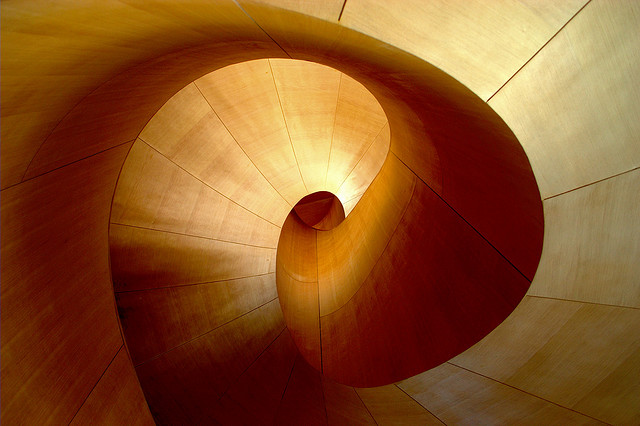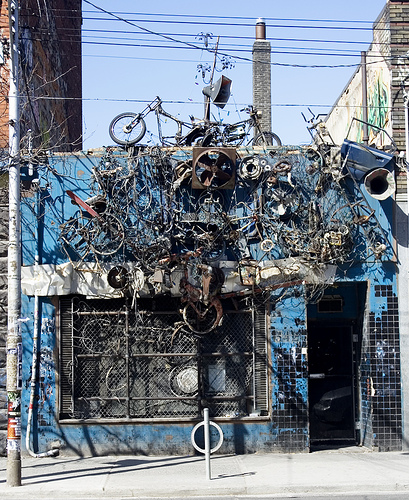 While the name may be a tad deceiving, The Bovine Sex Club is certainly worth a look. If you enjoy shows, head to the Bovine; if you're into leather daddies, punks, glam rockers, Goths, and rockabilly fashionistas, run there. The Bovine is a world-famous dive bar that would put most other establishments to shame. It's actually one of the first places to have Jäger on tap! Lots of indie artists play here, meaning the music is always on point and the shows are definitely not boring. There's another reason to go—the outlandish décor. The front itself looks like a mass of metal junk welded together and slapped outside to keep birds out. Inside, lots of graffiti, magic marker tags, and art, old school TVs, more wires, Christmas lights, and plenty of people watching. Need more convincing? The crowd is young and hip and bartenders keep the drinks flowing. Here's a video of a live performance of The Pretty Reckless (Taylor Momsen) live @ The Bovine Sex Club:
Photo Credit: fullyreclined, Paul (dex), Ian Muttoo, Randy OHC, ljcybergal, Shanghai Cowgirl, 7 West Cafe, Banting House Inn, Andy Burgess