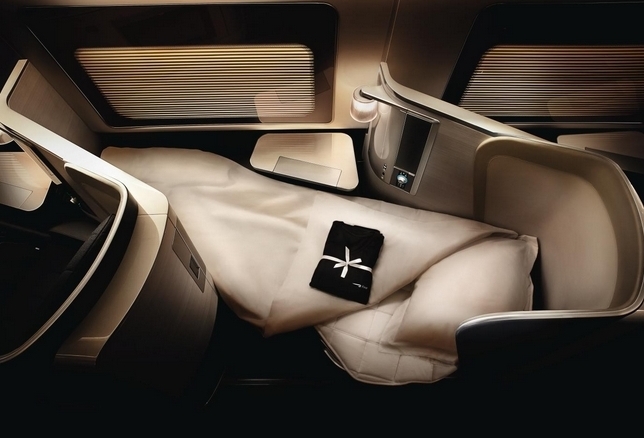 A TravelSort reader writes "Are there any credit card companion ticket deals that are worth it? I have a family of four and it can be hard earning enough miles for award flights for all of us, so am interested in companion tickets that could help us save cash or miles required for the four tickets."
Airline companion tickets are often not a great deal, as they can be very restrictive, requiring the purchased ticket to be refundable, which, even with the "free" companion ticket, can result in a higher price than purchasing two discounted tickets. Let's take a look at the pros and cons of some of the current offers. It's a good time to look at these, since one of the most notable ones, the British Airways Visa 100,000 points offer, is only valid until for another few days, until February 27.
Could Be Worth It for Some
1. British Airways Visa Companion Ticket
Pros
Used in conjunction with award ticket: cardholder redeems for his/her award ticket, and companion ticket voucher is used with it
Valid for first and business class international travel
Notwithstanding rule for "roundtrip travel originating from U.S." possible to book one way with companion ticket
Easy to book online
Companion certificate valid for 2 years after issue
Cons
Both award ticket and companion ticket incur high fuel surcharges and taxes. Expect to pay $2300 for two first class roundtrip tickets from NYC to London using the primary award ticket and companion ticket
Valid on British Airways metal only; codeshares and partner flights not eligible
Requires spending $30,000 on British Airways Visa within a calendar year, to receive the companion ticket certificate. High opportunity cost: see British Airways 100K Avios Points Offer Back But Worth It?
2. Delta Reserve AMEX Companion Ticket
Pros
Valid for first or business class domestic tickets
Valid for discounted fares (L, U and T for economy, and A and I for domestic first class)
Companion Certificate is transferable
Primary traveler can accrue Medallion Qualifying Miles, including bonus miles if flying business or first class
Cons
Only valid for travel in the 48 contiguous states; not valid for travel to Hawaii or Alaska
Once primary ticket and companion ticket are issued, not transferable
Primary and companion ticket taxes and fees must be paid for with the Delta Reserve card for which the companion certificate was issued
3. Southwest Companion Pass
Pros
Can use pass with both award tickets and paid tickets
Companion Pass can be used for any available seat on every Southwest flight, even when primary cardholder uses a Wanna Get Away fare, unlimited number of times
Requires earning 110,000 Southwest miles in a calendar year, which is easy if you get both the Southwest personal and business cards (50,000 points for each after $2000 spend within the first 3 months) then earn an additional 6000 miles
Valid through the end of the year after you earn it; e.g. if you earn the companion pass early in 2013 it's valid through the end of 2014
Can change your designated companion up to 3 times during the validity of the pass
Cons
It's Southwest (yes, I'm biased–have flown once with them, and never again!)
Cannot use on Air Tran, only on Southwest flights
Cannot transfer Chase points into Southwest to count towards the 110,000 miles
4. Citi ThankYou Premier Companion Ticket
Pros
Earn frequent flyer miles for both primary cardholder's flight and companion flight
Authorized user on the credit card also eligible for companion ticket
Able to upgrade with miles and upgrade certificates, depending on fare class
Cons
Companion ticket only works with paid ticket
Domestic travel only (can book international travel with the Citi Thank You Prestige Card)
Coach travel only
Must book with Spirit Incentives, where fares generally 15%-35% more expensive
Delta flights currently not available online; must call to book
Not Worth It for Most
1. Alaska Airlines Visa Companion Ticket
Pros
Can be used on tickets to Hawaii
No blackout dates; only restriction is that two seats must be available
Can be booked online
Cons
2. US Airways Premier World MasterCard Companion Ticket
Pros
Two companions may travel with primary cardmember, for $99 each
No phone booking fee (since unable to book online)
Cons
Only flights on US Air and US Air Express metal are eligible; no codeshares
Domestic tickets within the 48 contiguous states and flights to Canada only
Minimum base fare of $250
Must call to redeem companion fare
Only domestic
A number of blackout dates. 2013 blackout dates include:
March 8, 10, 15, 17, 28, 29
April 1, 6, 7
May 24
June 28, 29
July 6, 7, 28
August 4
December 1, 2, 20, 21, 28, 29, 30
3. AMEX Platinum
Pros
"Free" companion ticket (no $99 co-pay as with some of the other companion tickets)
No minimum fare restriction
No blackout dates; if there's space for two, may use companion ticket
May use on first class and business class travel
No limit to companion tickets that are available
Cons
Only refundable tickets are eligible; will often be more expensive than two discounted tickets
Must call AMEX Platinum Travel Service to book
3. Delta Platinum AMEX
Pros
"Free" companion ticket (no $99 co-pay as with some of the other companion tickets)
No minimum fare restriction
Available in L, U and T fare codes (discounted fares)
Cons
Valid for domestic travel only
Valid for coach ticket only
Valid only within the 48 contiguous United States
Related Posts