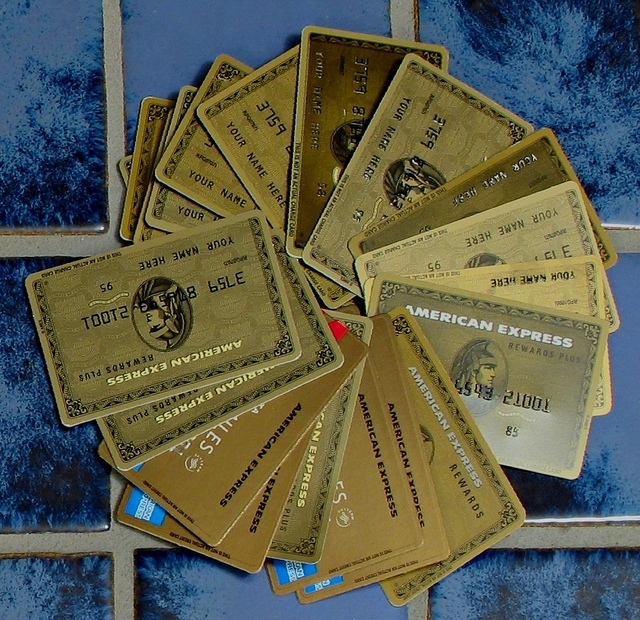 Are American Express bonuses becoming once in a lifetime starting May 1, instead of once every 12 months? They may well be, per Dan. This is what he was told by an AMEX Chat representative:
"Effective for consumer card applications on May 1st, acquisition incentive control will be declined if the Card Member has ever had the same card and cancelled it. We no longer limit the timeline to look back 12 months…You may be wondering why we are doing it. I know it's a great loss to people who genuinely take advantage of it. Of recent though, we have seen some misuse of it. I.E. people getting Cards, spending the required spend limit, and then canceling…"
Another AMEX Chat rep wrote him (emphasis mine):
"Let me provide you the details. Accounts opened before April 30, 2014 – bonus will be declined if the Card Member: Has the same Card or Cancelled the same Card in the last 12 months.
Account opened on or after May 1, 2014 – bonus will be declined if the Card Member: Has the same Card or cancelled the same Card."
I can't say I'm that surprised, since Chase already seeks to enforce a once in a lifetime signup bonus rule for its credit cards, and AMEX has been getting stingier with signup bonuses.
The AMEX Chat reps I spoke with weren't willing to confirm this info, merely saying "I can only speak to current terms of bonus which depend on the card."
That said, one of the reps did state that the once in a lifetime policy is already in effect for several cards:
AMEX Rep: That is already in effect on several cards. If you have had the card in the past you will not be eligible for the welcome bonus.
Me: Which cards is it currently in effect for? I thought it was just the past 12 months, per the terms
AMEX Rep: That is on some of the cards.
Me: Could you specify which ones?
AMEX Rep: It is on all the Delta cards. Blue Cash Preferred and Blue Cash Everyday. I do want to apologize those are the cards I know for sure.
FAQ
Is AMEX Definitely Changing Signup Bonuses to Be Once in a Lifetime on May 1?
While several AMEX reps have indicated this, we don't know 100% for sure. Also, as noted above, some AMEX cards apparently already enforce a once in a lifetime bonus: all the Delta AMEX cards, the Blue Cash Preferred and the Blue Cash Everyday.
If AMEX Changes the Signup Bonuses to Be Once in a Lifetime, is it for Consumer Cards Only or Also Business Cards?
So far signup bonus change information from AMEX reps has been about AMEX consumer charge and credit cards, not about business cards. So business card signup bonus changes are more in question.
Who Should Apply Now for an American Express Card and for Which Card?
If you had an AMEX consumer or charge card such as the AMEX Platinum or AMEX Premier Rewards Gold card over 12 months ago and haven't had an AMEX Platinum, Gold, Green or Zync card within the past 90 days, you may want to apply now, before May 1, especially if you're fortunate enough to have received a targeted offer or can find one via Card Match.
Note however that the SPG AMEX terms already state that you may not be eligible for the signup bonus, if you're a current AMEX ard member, so if you were hoping to reapply for that bonus to earn more SPG points, you'd need to ensure you haven't had that card within the past 12 months and potentially get rid of all your AMEX cards before reapplying.
"If you are identified as a current American Express® Card Member, you may not be eligible for this welcome bonus offer. This offer is also not available to applicants who have had this product within the last 12 months."
What Does This Mean for Earning AMEX Membership Rewards Points and SPG Points?
Going forward, with the inability to earn repeat signup bonuses, the best ways will be:
Manufactured spend (Vanilla Reloads, Serve, reloadable cards)
Category bonuses (e.g. 3X for airfare using AMEX Premier Rewards Gold card)
High spend / Reimburseable spend, if you're lucky enough to be in that category. Also see High Spend: Which Credit Cards?
Have you recently heard from AMEX of signup bonuses becoming once in a lifetime as of May 1, or been denied for a signup bonus for an AMEX card you've previously had?
Related Posts