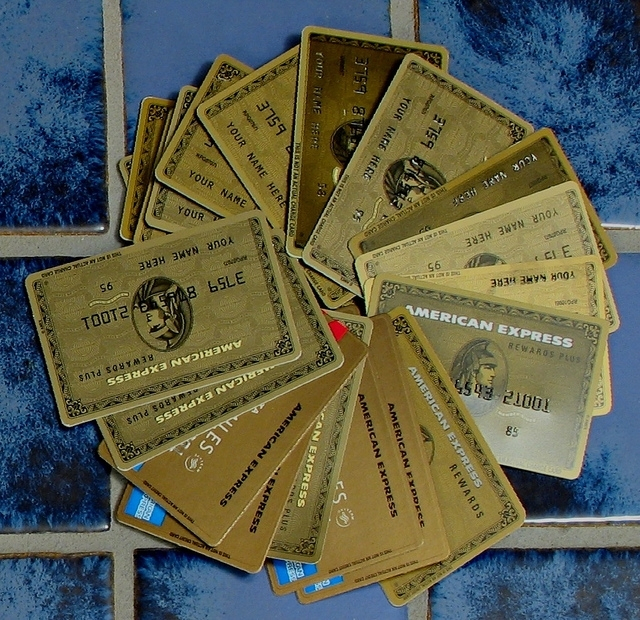 Current AMEX Retention Offers are getting stingier. It was only a couple of years ago, in AMEX Retention Bonus Offer: Tips for Getting a Better Offer? that a reader wrote in not sure if she should take a 20K Membership Rewards points retention offer, with an additional 7500 points after spending $3000 in 90 days, for keeping her AMEX Premier Rewards Gold card.
Now, of course, AMEX signup bonuses are once in a lifetime for the Premier Rewards Gold and other personal cards, and signup bonuses are also once in a lifetime for AMEX business cards, so retention bonuses matter more than ever in terms of helping to offset some of the significant annual fees, yet retention bonuses have gotten much smaller.
AMEX Retention Bonuses Are Closely Related to the Amount You Spend on the Card
For example, Flyertalker Aba38 reports spending $500,000 per year on the AMEX Platinum, and the retention bonus was 450,000 Membership Rewards points. Naturally not many people are putting $500K annually on their AMEX Platinum personal card, so the more usual data points are below. So if your offer isn't as high as some others that have been reported, also consider how much you've actually spent on the card.
If You Received a Retention Bonus Last Year for an AMEX Card, Can You Receive One Again This Year?
Generally AMEX will not offer you a retention bonus on the same AMEX card if you received one within the past 13 months.
Why You Should Consider Calling AMEX Retention Before September 1, 2016
Obviously if you just opened a new AMEX card and are just starting to work on the minimum spend for the signup bonus this won't work, but for AMEX cards you've already earned the signup bonus for and have recently paid a hefty annual fee, say for an AMEX Platinum or AMEX Business Platinum card without talking to AMEX Retention, you should consider calling AMEX Retention before September 1, 2016.
That's because, as I wrote in AMEX: No More Prorated Refunds of Annual Fee, AMEX will no longer offer a prorated refund of the card's annual fee if you've paid the annual fee and then later cancel the card. So I'd advise calling now to see if you're eligible for a retention offer on your AMEX card, in case you're not sure you want to keep the card or not. If you don't receive a retention offer you feel is worth it, cancel before September 1, 2016 in order to receive a prorated refund of your annual fee.
Make Sure to Speak with AMEX Retention
AMEX's front line customer services representatives do not have access to the retention offers; you need to ask to be transferred to Retention. And at least in my experience AMEX reps have been great at transferring me directly to Retention when I've asked, unlike Citi (which currently isn't transferring anyone to Retention to my knowledge, because Citi has been in crisis mode, dealing with huge headaches associated with the Costco transition from AMEX to Citi).
When Do Retention Bonus Points Post?
Retention bonus points often post within a few days (sometimes within a day), although typically when the AMEX representative reads out the terms and conditions of receiving the points it says it can take 6-8 weeks to reflect on your statement. Flyertalk thelark reports that his 40,000 Membership Rewards retention bonus posted in under 48 hours.
Here are the retention offers that I've personally received and that I've heard of for the AMEX Business Gold Rewards Card and AMEX Business Platinum cards:
AMEX Business Gold Rewards Card Retention Offers
10,000 Membership Rewards points (MYRflyer, Flyertalk)
7500 Membership Rewards points, no spend requirement (this was my offer, and that of several clients)
$150 statement credit, spent $80,000 last year (poncherelli, Flyertalk)
5000 Membership Rewards points, no spend requirement or $50 statement credit; $11,000 yearly spend (mallomar, Flyertalk)
AMEX Business Platinum
10,000 Membership Rewards points, no spend requirement, minimal spend on the card (bodiddely, Flyertalk)
$100 statement credit or 8000 Membership Rewards points (solonphotos, Flyertalk)
5000 Membership Rewards points, no spend requirement (this was my offer)
AMEX Platinum
Have you received a different retention offer for the AMEX Business Gold Rewards card, AMEX Business Platinum or AMEX Platinum?
Related Posts
65K AMEX Premier Rewards Gold via AMEX Pre-Qualified Offers
AMEX Centurion Lounge Houston IAH Now Open
Review: AMEX Centurion Studio Seattle Airport SEA
Expedite AMEX Membership Rewards Points via Live Chat
My First 50K Delta AMEX: Get Your New Account Number Instantly
Need Award Booking Help? Our fee is as low as $75 per ticket if you book your hotel through us.
If you enjoyed this, join 200,000+ readers: please follow TravelSort on Twitter or like us on Facebook to be alerted to new posts.
Become a TravelSort Client and Book Your Hotel with Virtuoso or Four Seasons Preferred Partner Amenities!