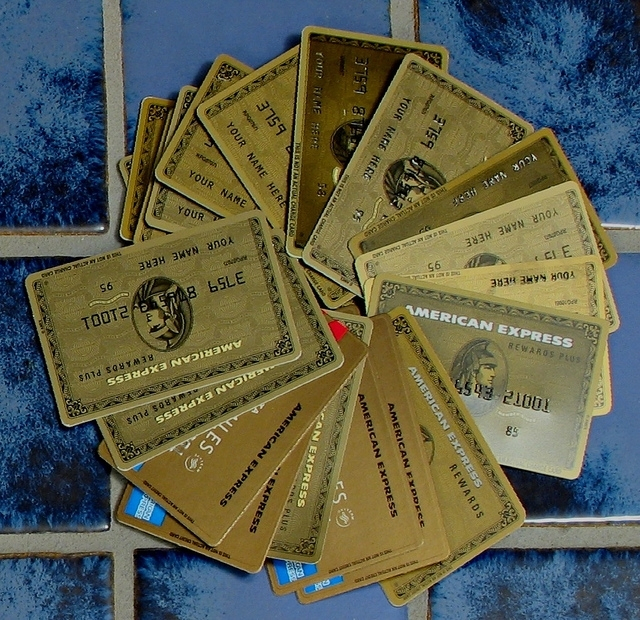 How do you get a better AMEX retention offer?
TravelSort reader Jana writes "I just got off the phone with Amex asking about retention offers for my Premier Rewards Gold card with $175 annual fee. They offered me either $175 statement credit or 20k rewards points out right and 7500 rewards points if I spent $3000 in 90 days. My card is up for renewal next month and I did not take any offers yet, so I can decide if to cancel or take it. I asked if they could combine the two offers and they said no. I will keep looking till the end of the month if there is a different offer available for us.
Any advice on dealing with Amex? I like having the AMEX Premier Rewards Gold card for shopping at Costco and for gas. But there is a foreign transaction fee. Do you know, or have a feeling if I kept the card with the $175 credit which would cover the annual fee, would I likely get another offer from them after I have had the card for a year. Last year I got an AMEX Platinum card offer with 100K points offer after spending $5K in 3 months, I didn't take it as that was too much money to spend. This year we have a trip coming up and a remodeling project that we could use it for, yet I have not been getting those offers."
I definitely have some advice on AMEX Retention bonus offers. Just note that over the past several months, American Express has gotten stricter and stingier where bonuses are concerned. See AMEX Stingier: Rules for Signup Bonuses and FAQ.
Always Good to Hang Up, Call Again (HUCA)
While frankly I think Jana has received a great AMEX retention offer for her Premier Rewards Gold card in terms of Membership Rewards points (more on this below) it's usually worth a couple more minutes of your time to call back and speak with a different representative, just to ensure you've received the best offer. And HUCA isn't just for retention bonuses–see Hang Up, Call Again (HUCA): Travel Advice to Book Your Award, Save You Money.
Getting the Best AMEX Retention Bonus Offer
It should come as no surprise that, with few exceptions, AMEX retention bonuses are highly influenced by your spend on the card coupled with AMEX's perception of the value of keeping you as a cardmember. I'm not AMEX, so I can't explain why you did or didn't receive a particular retention bonus. But chances are, if you spent six figures on the card in the last year, you have a much better chance of receiving that 50K points retention bonus for your AMEX Platinum than if you spent little more than the minimum spend required to receive the signup bonus.
While the maximum possible AMEX retention bonus offer isn't something you can influence in the short term (that is, given a certain spend over the past year) you *can* influence whether you get to hear this offer at all:
Get to AMEX Retention (Membership Consulting Services): You need to go beyond the front line reps and ensure you're speaking to an AMEX retention associate. Internally, AMEX calls this group Membership Consulting Services.
Say You're Considering Cancelling: Some AMEX reps are reluctant to transfer you, so you need to ensure you're direct enough about cancelling that you get transferred to a retention specialist. On the other hand, you may not want to be so adamant about cancelling that the rep actually cancels your card without telling you retention offers.
Don't Waste Time Listening to Card Benefits: As with other banks, reps will often try to launch into their script about the card's benefits. You presumably already are familiar with these, so cut to the chase. Don't be rude, but you can politely and firmly note that you know these benefits very well and want to discuss potential offers on available to your account.
Be Compelling: While you could ask to hear all offers for your account, points as well was statement credits, it can help your case and make the rep more willing to tell you these offers if you concisely explain why you're considering closing the account, and appear to be working with them, to help them help you want to keep the card, rather than just demanding the best retention offer. For example, if you regularly use the American Admirals Club lounge benefit, which the AMEX Platinum card is losing access to effective March 22, 2014, say so, and, if applicable, mention that in order to retain access you recently got the 100K Citi Executive AAdvantage card and have a hard time justifying keeping the AMEX Platinum.
Ask If That's the Best Offer, and If Any Other Offers Exist: It's one thing for the rep to omit telling you the best offer if you don't ask for it. It's another for the rep to deny there's a better offer, if in fact there is one–so be sure to ask if the offer you've been given is the best offer, and if any other offers exist for your account.
20K AMEX Membership Rewards Points + 7500 Points After $3000 Spend? Take the Points
First, the points retention bonus offered to Jana for her AMEX Premier Rewards Gold card is about the highest I've seen recently for this card. Even if Jana doesn't bother earning the final 7500 points after $3000 spend, the 20,000 AMEX points alone are worth at least $360, valuing AMEX Membership Rewards points at 1.8 cents each. And if you're not getting at least that much in value from your AMEX Membership Rewards points, you should probably be earning other miles, points, or cash back.
So, while it's a good idea to double check by calling AMEX again, if I was Jana and wanted to keep the card with a retention bonus, I would take the points offer. That said, I wouldn't preclude the possibility of taking the 20K points and, later on this year, revisiting whether I wanted to keep the card or whether it might be better to close it, wait at least 90 days, and apply for the AMEX Mercedes-Benz Platinum card, which still offers a 50K signup bonus (see Best Travel Rewards Credit Cards), assuming there wasn't a better public or targeted bonus offer).
Don't Hold Your Breath for Another 100K AMEX Platinum Bonus Offer
Jana notes that she was offered a 100K AMEX Platinum offer last year, but hasn't seen similar offers recently. I'm not surprised. While never say never, and there may still be some targeted 100K bonus offers, particularly for first time AMEX cardholders who are in AMEX's target demographic yet have never had an AMEX card, in general AMEX's bonus offers have been getting stingier, and harder to get as a current AMEX cardholder.
For Some, the Best Strategy is Closing AMEX Accounts, Waiting, and Reapplying to Earn a New Signup Bonus
Since most AMEX Platinum and Gold card products now disqualify you from earning the signup bonus if you've had that particular card within the past 12 months, or any other Platinum, Gold or Green AMEX card within the past 90 days, that means the best strategy for some will to be to simply close these types of AMEX accounts and reapply.
Fortunately personal card products and business card products are separate, so having had an AMEX Premier Rewards Gold card within the past 90 days does not, for example, disqualify you from earning the signup bonus for an AMEX Business Platinum or AMEX Business Gold card.
Related Posts
Downgrade Your AMEX, Chase or Citi Card to a No Fee Card?
AMEX Stingier: Rules for Signup Bonuses and FAQ
Need Award Booking Help? Our fee is as low as $75 per ticket if you book your hotel through us.
If you enjoyed this, join 90,000+ readers: please follow TravelSort on Twitter or like us on Facebook to be alerted to new posts.
Become a TravelSort Client and Book Your Hotel with Virtuoso or Four Seasons Preferred VIP Amenities!