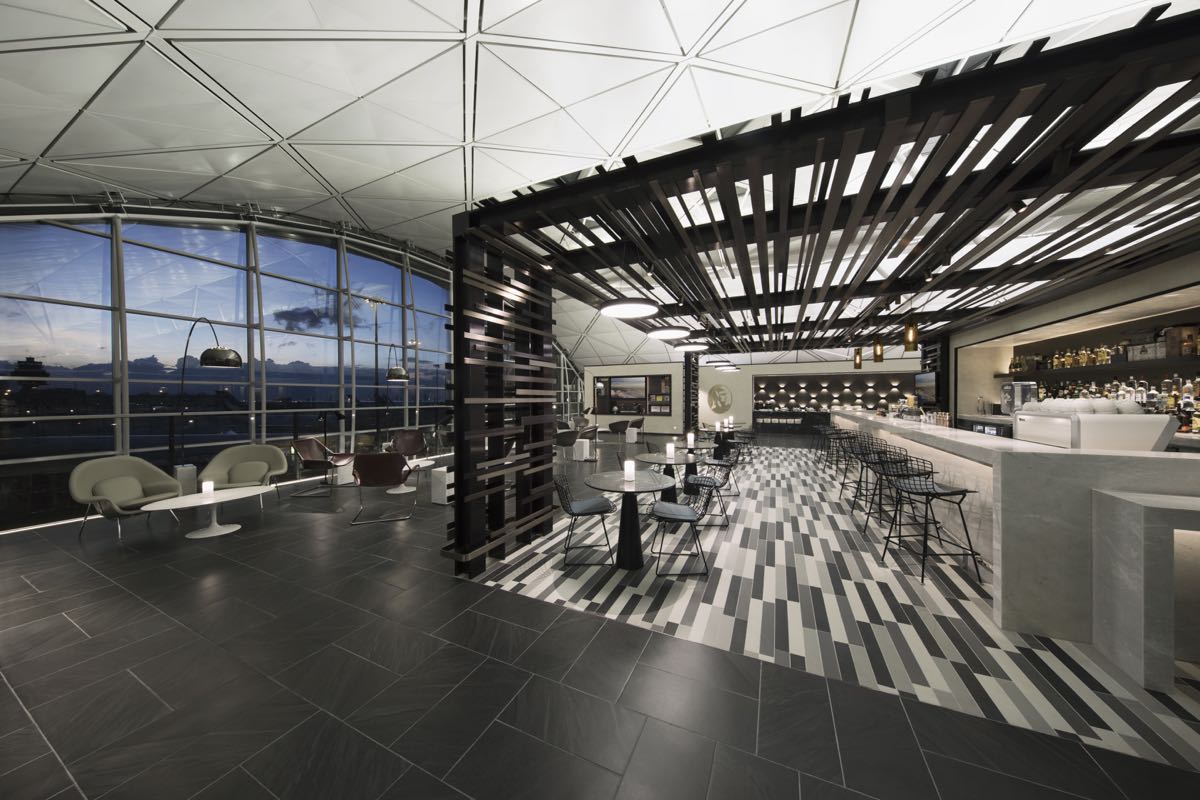 AMEX Centurion Lounges will limit access to Platinum and Centurion card members and their guests, effective Monday October 2, per Reddit. Currently, it's possible for any AMEX card member to purchase a $50 Centurion Lounge day pass. But here's what AMEX has communicated, bolding mine:
"As part of an ongoing commitment to giving Card Members the best experience while in the lounges, American Express is making changes to its Centurion Lounge access policy. Starting Monday, October 2, access to the Centurion Lounges will be an exclusive benefit for our premium customers – Platinum Card and Centurion Members. Other American Express Card Members will no longer be able to purchase day passes for the lounges.
The guest policy for Platinum Card and Centurion Members remains the same. Platinum Card Members can enter any Centurion Lounge with up to two guests, and Centurion Members may enter with up to two guests or immediate family at no additional charge. Platinum and Centurion Card Members can continue to purchase day passes for any additional guests.
We understand having a place to relax and recharge in the airport is essential to our Card Members, and we continue to evaluate ways to address any crowding concerns and provide a best in class experience for our Card Members.
For this reason, we are continuously exploring opportunities to expand upon our Centurion Lounge offerings to accommodate more Card Members, including the introduction of new locations, such as the upcoming Hong Kong and Philadelphia locations, and the expansion of our existing spaces, as we plan to do in Dallas."
FAQ
Will This Actually Solve the Overcrowding Problems at Centurion Lounges?
I doubt it, but hope I'm wrong. In several hours of waiting at the San Francisco Centurion Lounge recently, near the reception desk, not once did I see anyone purchase a pass. But the lounge was definitely overcrowded, with barely anywhere to sit.
So Why is AMEX Making This Change to Centurion Lounge Access?
Presumably AMEX Centurion Lounges have been fielding quite a few complaints about the overcrowding. Originally the lounges were going to be for Centurion members only, so the lounges weren't designed for the current volume of card holders, which includes all Centurion members and their guests, Platinum members and their guests, and the occasional AMEX card holder who pays for a day pass.
Earlier this year AMEX changed Centurion Lounge access for Platinum card holders to a maximum of 2 guests, whether or not they are family members (previously Platinum members could enter with immediate family members, including one spouse or domestic partner plus dependent children under the age of 18). Again, I'm not convinced that this so sharply reduced the overcrowding, since even before the policy I did not notice large families as the culprit of the overcrowding; rather it seems to be the sheer number of AMEX Platinum members who frequently use these lounges.
But in both cases, AMEX can at least be seen to be doing something, without actually alienating too many card holders.
Another reason I suspect AMEX is doing this is to dissuade some churners who signed up for an AMEX Platinum or AMEX Business Platinum card for the bonus from canceling the card. After all, neither the AMEX Platinum or AMEX Centurion cards are competitive when it comes to category bonuses, compared to the Chase Sapphire Reserve, which bonuses all travel and dining at 3X. But what AMEX does have that is unique are the Centurion Lounges. Before, unless you were a heavy user of the Centurion Lounges, it was easy to rationalize canceling the AMEX Platinum since you could pay $50 for a day pass if you really wanted entry, with one of your other AMEX cards, even a no fee AMEX. But with this change, you only get access if you have a valid AMEX Platinum or Centurion card.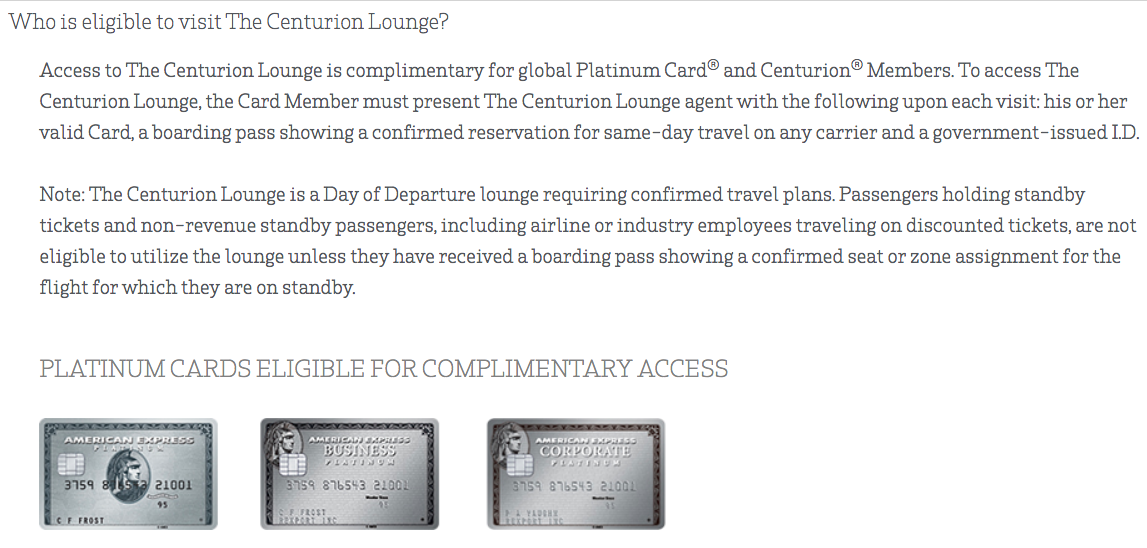 When Does the New AMEX Centurion Lounge in Hong Kong Open?
The new AMEX Centurion Lounge in Hong Kong is also slated to open this Monday, October 2nd, so this Centurion Lounge access change is more than likely made with this in mind. The Hong Kong Centurion Lounge will also feature a private a la carte dining area exclusively for Centurion members and guests, featuring dishes by Lau Yiu Fai of Yan Toh Heen, with 2 Michelin Stars.
What do you think of the AMEX Centurion Lounge Access Policy? Have You Ever Purchased a Day Pass to an AMEX Centurion Lounge?
Recommended Posts
AMEX Centurion Lounge San Francisco Airport SFO 2017 Review
Review: Expanded AMEX Centurion Lounge Seattle Airport
Disappointing: No More Day Beds at AMEX Centurion Lounge SFO
Review: The Centurion Lounge New York LaGuardia Airport (LGA)
Need Award Booking Help? Our fee is as low as $75 per ticket if you book your hotel or cruise with TravelSort.
If you enjoyed this, join 200,000+ readers: please follow TravelSort on Twitter or  like us on Facebook to be alerted to new posts. 
Become a TravelSort Client and Book 5-Star Hotels with Virtuoso or Preferred Partner Benefits