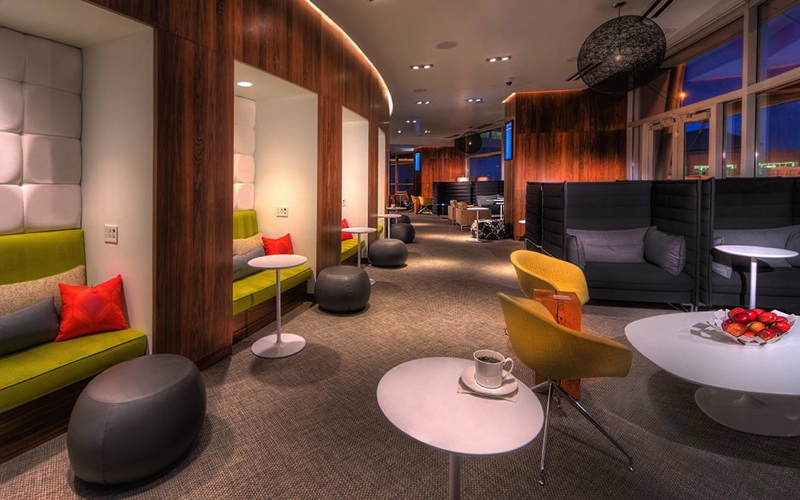 The AMEX Centurion Lounge Houston, IAH is now open in Terminal D, near Gate D6. The great thing about Houston, unlike, say, the AMEX Cenurion Lounge San Francisco, is that after clearing security for Terminal D and enjoyiing the Centurion Lounge, you can access other airport terminals airside without having to reclear security by using either the Subway train or SKYWAY, which connect all the terminals airside.
AMEX Centurion Lounge Houston Location, Access and Guest Policy, and Hours
Here's the map of Terminal D, showing the Centurion Lounge location: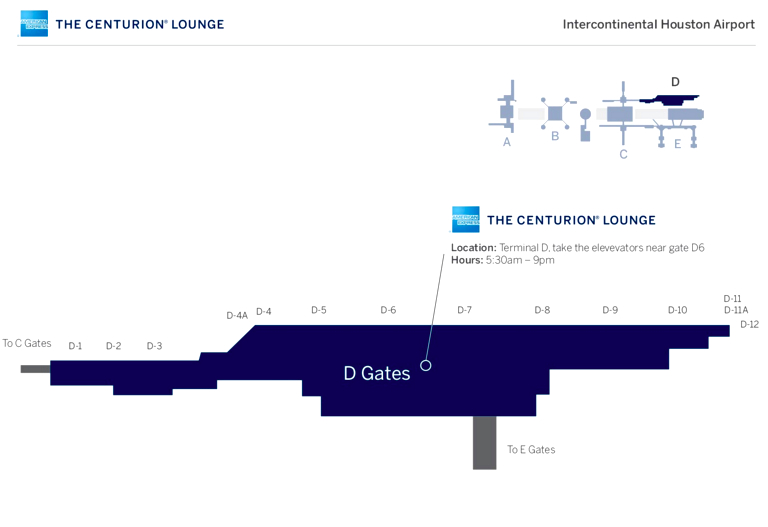 The Centurion Lounge is open 5:30am-9pm. As at other AMEX Centurion lounges, all AMEX Centurion and AMEX Platinum (including AMEX Business Platinum and Mercedes-Benz AMEX Platinum card members enjoy complimentary access to the lounge by presenting their valid AMEX Centurion or AMEX Platinum card, government issued ID, and boarding pass for same day travel. Up to two guests or immediate family members (spouse or domestic partner and children under 18) may accompany the AMEX Platinum or Centurion member for no additional charge.
Other AMEX Card Members with a valid AMEX card may purchase access to the Centurion Lounge for $50 per day. Those who purchase access may bring their children under age 18 into the lounge at no extra charge, but must pay $50 per person for all other guests.
AMEX Centurion Lounge Houston Amenities
The new AMEX Centurion Lounge Houston offers different seating and work space areas, complimentary food and drinks, with the kitchen headed by Houston native Chef Jason Yu, high speed WiFi, a shower suite, a tranquility area and a family room. I'll have more photos in a few weeks, since I plan to review this new Centurion Lounge in Houston on a connection there.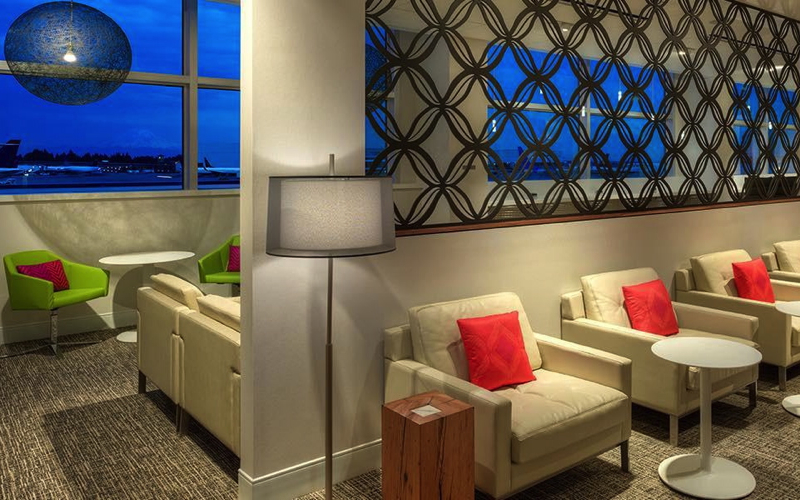 AMEX Centurion Lounge Houston Food and Drinks
Here's a sample breakfast menu: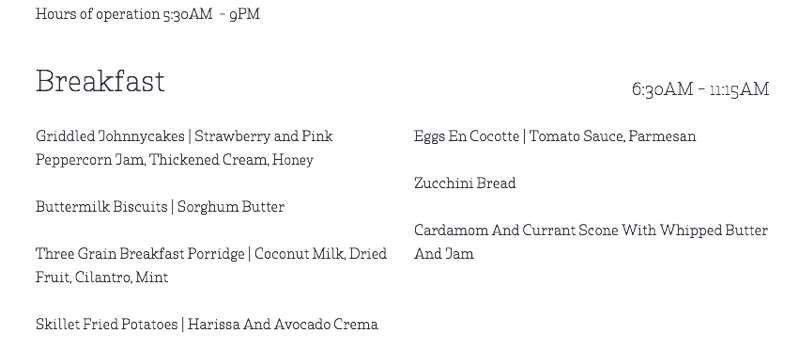 And a sample lunch and dinner menu: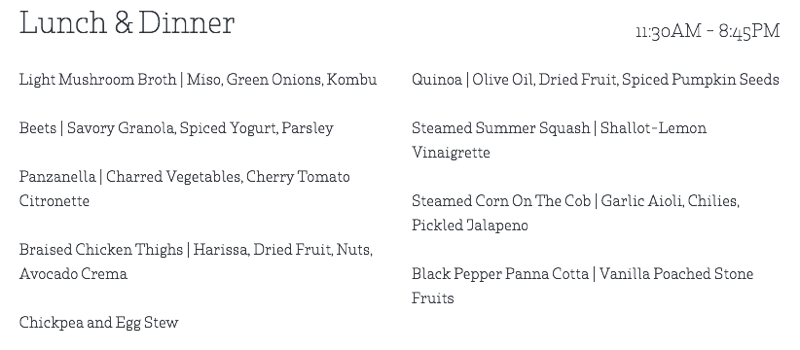 Drinks include:
Chinese New Year:

Prosecco,

Mandarin Napoleon,

Canton Ginger Liqueur,

Lemon Juice.

Fragile:

Mount Gay Black Barrel Rum,

Cocchi Rosa Vermouth,

Cardamaro.

Desert Oasis:

Siete Leguas Reposado Tequila,

Grapefruit Juice,

Cointreau,

Del Maguey Vida Mezcal.

Prosecco: Nino Franco, Rustico, Conegliano-Valdobbiadene, Veneto, Italy

Rose wine:

Grenache + Syrah, M. Chapoutier, Cotes du Rhone, 'Belleruche', Rhone, France

Pinot Grigio, Terlato Family Vineyards, Friuli, Italy

Malbec, Bodega Tamari, 'Reserva', Mendoza, Argentina
Which Airlines Are in Houston Airport Terminal D?
Houston Airport's Terminal D is where most international flights depart from, including these airlines:
Aeromexico
Air China
Air France
Air New Zealand
All Nippon Airways (ANA)
Avianca El Salvador
British Airways
Emirates
EVA Air
KLM
Korean Air
Lufthansa
Qatar Airways
Singapore Airlines
Turkish Airlines
United
If you've already visited the new AMEX Centurion Lounge, Houston IAH, what was your experience?
Related Posts