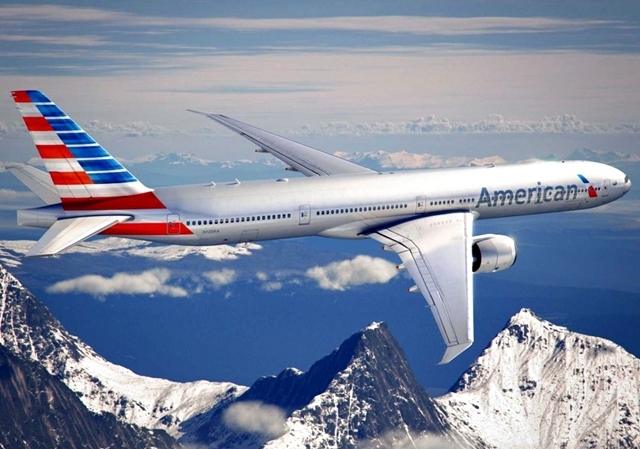 2/13/13 Update: US Airways and American Boards have approved the proposed merger, according to those familiar with the vote. The merger will still need to win approval from the New York bankruptcy court overseeing American's restructuring, from US Airways shareholders, who would hold 28% of the combined airline, and from the Department of Justice's antitrust regulators.
Oh, and if you were planning on redeeming 90,000 US Air miles for roundtrip business class to North Asia, as highlighted in The 15 Best First and Business Class Airline Awards? I suggest you book that asap.
—————————————Original Post——————————————-
The American Airlines and US Airways merger deal seems set to be announced, as reported by the WSJ:
"If the deal is reached, the new company could have a market capitalization of more than $10 billion and would vault ahead of United Continental Holdings Inc. as the biggest U.S. airline by traffic. The all-stock deal would be executed as a reorganization plan that takes American out of Chapter 11 bankruptcy protection.
…The discussions are now at an advanced stage, with AMR Chief Executive Tom Horton, US Airways CEO Doug Parker, and a small circle of advisers negotiating the merger's finer points. Under the deal's current contours, American creditors would own roughly 72% of the airline and US Airways shareholders about 28%, people close to the discussions said."
Importantly, American's creditors support the deal, and American's labor unions, including the Allied Pilots Association, representing the airline's 10,000 pilots, have reached tentative agreements with US Airways in the event a merger goes through.
That said, negotiations could still derail or the merger could run into trouble getting approved by the Justice Department on competition grounds. While American and US Airways have fewer overlapping domestic routes than United and Continental, the merger would created the largest U.S. airline by passenger traffic.
So what are the likely changes, and are they good or bad for flyers?
Alliance and Award Chart
The new American that would emerge from the merger would still be part of oneworld, so US Airways would leave Star Alliance. That could take months from the merger announcement, so you still have plenty of time to use US Airways Dividend miles to book using the current award chart, for example if you want to fly business class to North Asia via Europe for 90,000 miles or business class to Australia via South Asia for 110,000 miles (see The 15 Best First and Business Class Airline Awards). Just note though that once US Airways does leave Star Alliance you won't be able to make any changes to those award tickets.
Expect there to be an award chart devaluation, although probably not until early 2014, if I had to guess, and there should at least be some advance warning. Update: Looks like I spoke too soon–US Airways has quietly, with no notice, devalued some awards. See my updated reason #1 why I avoid US Airways miles in Why Buying US Airways Miles Even With a 100% Bonus Isn't a Good Deal.
The Verdict: Members of both programs face increased competition for award seats. US Airways Dividend Miles members lose some gems from their award chart as well as the ability to book crazy awards thanks to, er, geographically challenged US Airways agents. They do, however, gain the ability to book Cathay Pacific First Class, Etihad, and soon, Qatar which is joining oneworld. International business class award availability to Europe, however, would suffer, due to the move from Star Alliance to Oneworld. And unfortunately, US Air Dividend Miles members are also are stuck with American's arcane award routing rules that prevent, with few exceptions, transiting a third region.
Loyalty Program and Elites
Executive Platinum Systemwide Upgrade Benefit Reduced: The new loyalty program is likely to reduce the number of coveted systemwide upgrades given Executive Platinum members per year, and/or change the benefit so that there are fare restrictions. The current 8 systemwide upgrades with no fare restrictions is a huge part of the reason many frequent flyers have switched to AAdvantage Executive Platinum, but don't count on this perk surviving Doug Parker. That said, this perk may not be devalued immediately, since even Parker must realize the wisdom of not immediately antagonizing top-tier AAdvantage elites.
New Tier, for Four Elite Tiers: Currently American AAdvantage has three elite tiers: Gold, Platinum and Executive Platinum. Expect a fourth tier to be introduced and the tiers to be aligned to mile thresholds: 25,000 miles, 50,000 miles, 75,000 miles and 100,000 miles.
Elite Mileage Bonuses Aligned to Tiers: AAdvantage Platinum elites would take a hit, since they currently earn Platinum status at 50,000 miles yet earn an elite status bonus of 100%. Instead, expect elite mileage bonuses to be based on the elite tier, so a 50% mileage bonus for elites qualifying with 50,000 miles, 75% mileage bonus for elites qualifying with 75,000 miles, etc.
Million Miler: This is what I get asked the most about regarding the American and US Airways merger. US Airways currently has one of the worst Million Miler programs around, since it's always only counted miles flown on US Airways (not from any other source) and all you get after flying 1 million miles is lifetime Silver.
American million miler status gives lifetime Gold and 35,000 bonus miles, and with two million miles you earn lifetime Platinum and four one-way system wide upgrades. And until December 1, 2011, American counted AAdvantage miles from all sources (including credit card miles, BankDirect miles, etc.) toward million miler status.
I've no inside knowledge and the airlines themselves likely have yet to determine how to combine their million miler programs. If we look at the combined airline's largest competitor, United, we see that when combined with Continental, which also allowed million miler status to be earned with all miles, not just those from flying Continental, some perks were eliminated. I'd expect potential reductions in the two million miler elite status as part of the expected change to a 4 elite tier program. But I would still be surprised (though never say never) if there was some kind of one-time adjustment to American AAdvantage members' miles that qualify for million miler status, i.e. counting only miles actually flown on American even from before the December 1, 2011 change.
The Verdict: AAdvantage elites will lose, on the whole. US Airways elites see little change, and may even gain depending on how the new Million Mile Program gets implemented, especially if they have significant AAdvantage mile balances.
Co-Branded Credit Cards
Bye Bye Barclay's, Hello Citi: Expect that Citi will be the issuer of all new co-branded cards after the American US Airways merger. Although until recently it was possible to easily earn 100,000 American AAdvantage miles with two simultaneous applications for the Citi AAdvantage Visa and Citi AAdvantage AMEX, that's recently become much harder. In general, most have had success in churning Citi AAdvantage personal cards only every 18-20 months, and it will now be just 1 card instead of 2, unless you're lucky enough to get instant approval. See Bye Bye Citi AAdvantage Two Browser Trick? Citi AAdvantage Business cards have been churned by some every 91 days or so, but we'll have to see if that continues.
Those that were successful in churning Barclay's US Airways credit card every 6-7 months will be sad to see that go, although not everyone was able to get regular Barclay's approvals due to issues with too many credit inquiries. See Can You Churn Bank of America, Barclay's and US Bank Credit Cards?
Still, it will take months, if not a full year, for the carriers to integrate, so you could likely apply for the US Airways MasterCard and Turn Dividend Miles into AAdvantage Miles.
The Verdict: A loss for successful Barclay's US Air card churners, and a loss in terms of diversity of issuers for credit card churns.
Hubs
American's hubs of Dallas, Miami, NYC, LAX and Chicago will likely all remain hubs of the new American. What's less certain is the fate of some of US Airways' hubs, which include Charlotte, Philadelphia, and Phoenix. Phoenix is likely in most jeopardy, as a strictly domestic hub, and Charlotte may become a primarily domestic hub, with cuts to international service.
Airline Fares
Long-term, it's expected that many of the merged airline's fares will go up, especially those from its dominant hubs that face less competition. And of course certain routes could be cut altogether, giving you fewer carrier options and also driving the price up.
Product and Service Quality
US Airways does have some nice US Envoy flat bed seats in the first row of business class on its Airbus 330-300s, and fully flat suites in its Airbus 330-200 aircraft, for several routes to Europe. This is a better hard product than most of American's long-haul fleet, which are still angled flat seats, although American is in the process of rolling out its fully flat bed product on its Boeing 777-300ER aircraft. Unfortunately, those are also the ones that are often not available for saver awards. Coincidence? I think not.
Where American has lately excelled over US Airways is its soft product, with generally better service and food than US Airways offers on its longhaul international flights. Is it as good as the best European and Asian carriers? No–but by most accounts it's become better than most other U.S. carriers over the past several months.
The Verdict: Expect the New American to follow US Airway's path more than American's, with continued upgrading of the hard product to flat bed seats for business class, but minimal investment in the soft product (food, service, niceties).
Bottom Line: There's understandable aversion from many American elites to a merger with US Airways and Doug Parker at the helm, because running a profitable US Airline these days is often at odds with running an airline that people actually want to fly.
American AAdvantage elites can almost certainly expect a devaluation of some of their elite benefits and more fellow elites to compete with for upgrades. And while many were able to take advantage of easier earning of million miler status up to December 1, 2011, lifetime Gold status is unlikely to get one many perks in the new airline.
Even as someone who avoids flying both US Airways and American and only belongs to their frequent flyer programs as a means to fly their international partners, I'm not looking forward to the upcoming devaluation of the combined airline's award chart. If anything, I intend to take advantage of the AAdvantage award chart while I still can to book some first class travel on Cathay for 2014.
Where do you stand on the American and US Airways merger? Does it make you feel like this?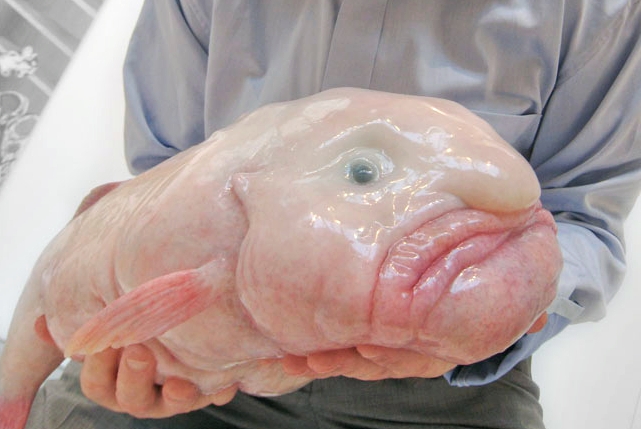 Related Posts