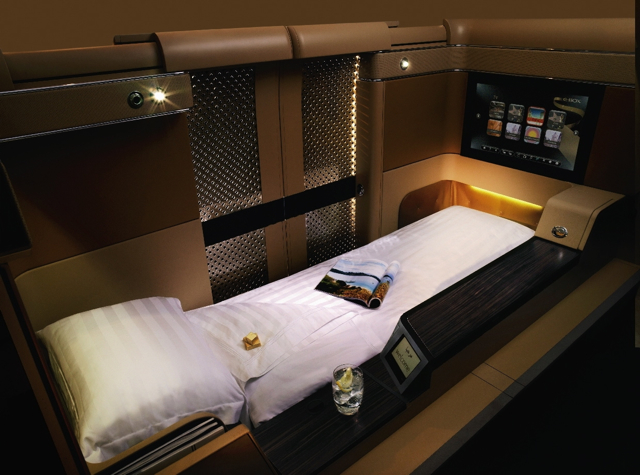 Update: Apparently American Airlines' adding fuel surcharges to Malaysia Airlines award tickets was a glitch, and anyone who paid these fuel surcharges on award tickets will be refunded:
"Last night, in a routine effort to better align American to industry standards with other global carriers, American began collecting carrier-imposed surcharges on tickets for travel on other carrier's metal. This change was intended for revenue tickets only, but the surcharge was erroneously added to AAdvantage award redemptions on other airlines as well. Except in the cases of British Airways and Iberia (where American currently collects these surcharges), no carrier-imposed surcharges will be applied when redeeming AAdvantage miles for award travel on other carriers. Any customers who encountered this fee in error will be fully refunded."
—–Original Post——
Ugh. American Airlines is starting to charge fuel surcharges on Malaysia Airlines award tickets, as Ben notes, and the internal memo says that effective today, August 28, AA will start collecting "airline-imposed fees" on awards, i.e. YQ, fuel surcharges.
So, for example, a First Class award ticket from London to Kuala Lumpur on Malaysia Airlines would be 70,000 AAdvantage miles + $561.10.
Fortunately, American hasn't yet started to impose high fuel surcharges on:
Cathay Pacific
Etihad
Qantas
Example 1: First Class Award on Cathay Pacific JFK-HKG in July 2014
You can't book Cathay Pacific awards with AAdvantage miles online, so I called to check this. The award is still 67,500 AAdvantage miles + $2.50 in taxes + $25 phone booking fee for the one way award.
Example 2: First Class Award on Etihad JFK-AUH in July 2014
Similar to Cathay Pacific, you can't book Etihad awards with AAdvantage miles online, so I called. The award is still 90,000 AAdvantage miles + $2.50 in taxes + $25 phone booking fee for the one way award.
Example 3: First Class Award on Qantas SYD-DXB-LHR in July 2014
You can book Qantas awards online, although rather frustratingly it's common to get an error message that "the flights are no longer available." Make sure you deselect British Airways if you don't want to pay British Airways fuel surcharges (which American has already been imposing for some time) on part of your itinerary.
Here's an example of SYD-DXB-LHR in Qantas First Class for 80,000 AAdvantage miles + $73.70 for the one way. Sure, $73.70 is higher than $2.50, but still much, much better than the $561.10 imposed on that one way Malaysia Airlines award mentioned above.
Bottom Line: If you're getting ready to book an international award with AAdvantage miles involving Cathay Pacific, Etihad, Qantas or another AAdvantage partner that doesn't yet come with high fuel surcharges, I would ticket your awards ASAP. Note that if fuel surcharges are later imposed on these additional partners, you would need to pay them for any changes you make to the tickets. But if you fly on the originally booked flights, you're fine.
If you have certain Citi AAdvantage cards, you'll enjoy a Citi AAdvantage 10 Percent Award Rebate.
If you need to book an AAdvantage award later, when it's possible that there will be higher fuel surcharges on all AAdvantage partners, you can at least save $400 by paying them with the Barclays Arrival World MasterCard, since the 40,000 miles signup bonus equates to a $400 rebate off all travel expenses (and you also get 10% "miles" back, making the bonus ultimately worth $440).
Related Posts
Citi AAdvantage: Official 50K AA Miles Offer But No More Churning?
American AAdvantage Oneworld Explorer Award Chart and Rules
American Airlines Award Fees and How to Avoid Them
Qantas First Class Award Availability
Need Award Booking Help? Our fee is as low as $75 per ticket if you book your hotel through us.
If you enjoyed this, join 90,000+ readers: please follow TravelSort on Twitter or like us on Facebook to be alerted to new posts.
Become a TravelSort Client and Book The Bellagio with Virtuoso Amenities!