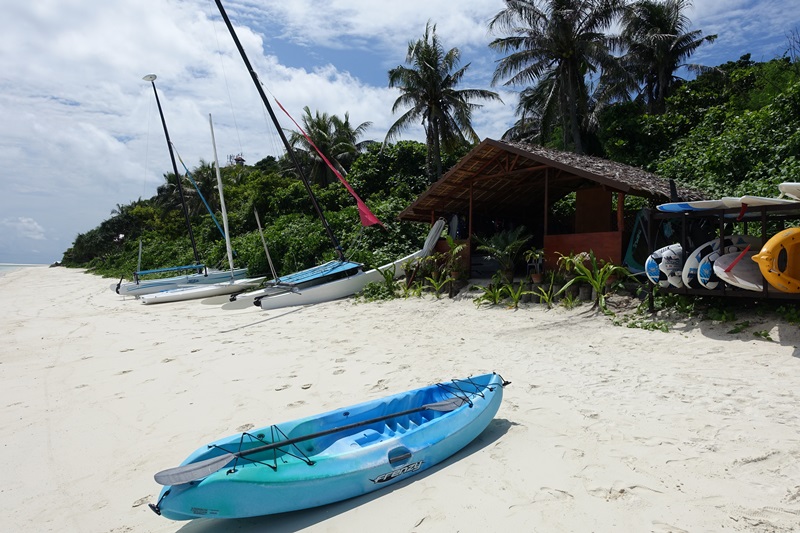 This Amanpulo Activities: Top Things to Do post covers our experiences and activities at Amanpulo on Pamalican Island, a private island in the Philippines. A future post will include an interview with General Manager Tapa Tibble and his wife Jane.
The posts are part of a trip report including Qantas First Class, British Airways Business Class, Japan Airlines Business Class, and luxury hotels and dining in London, Dubai, and Hong Kong. For the previous posts, please see:
Review: British Airways Concorde Room Lounge NYC JFK Terminal 7
Review: British Airways Business Class on the 747-400 JFK-LHR
Best Seats in British Airways New First Class 747-400
Review: British Airways Arrivals Lounge in LHR and Heathrow Express to London
Launceston Place London Restaurant Review
London Tips: British Museum with Kids
Review: Rivea at Bulgari London Hotel
Review: British Airways First Class Lounge London Heathrow Terminal 3
Qantas First Class A380 Review London to Dubai
Review: Atmosphere Lounge at the Burj Khalifa Dubai
Armani Hotel Dubai Photos and Virtuoso Client Review
Dubai Fountain by Burj Khalifa Photos and Video
Review: British Airways Galleries Lounge in Dubai (DXB)
Cathay Pacific Business Class Review A330-300
Review: Lung King Heen at Four Seasons Hong Kong
Review: The Upper House Hong Kong
Review: Cafe Gray Deluxe at The Upper House
Amanpulo Menus and Restaurant Review
It's no wonder that Jude Law describes Amanpulo as the best hotel he's ever stayed in, in this Conde Nast Traveller article. Fortunately, you don't have to be Jude Law to stay in this paradise, which he described as: "everything about it was breathtaking: white sand, incredible flora and fauna, giant lizards and turtles wandering around. It was also a bird sanctuary, so there were exotic creatures everywhere…"
TravelSort Clients may book Amanpulo with these Virtuoso benefits:
Upgrade on arrival, subject to availability
Continental breakfast daily, for up to two in room guests
A complimentary lunch or dinner for up to two people per room, once during stay, excluding alcohol, taxes and gratuities
Early check-in/late check-out, subject to availability
1. Enjoying the Best Beach in the World
Sure, Amanpulo has a great main pool, but it would be a crime not to spend most of your by the water time at the beautiful white sand beach. Whether you're a watersport enthusiast or not, simply walking on the powdery white sand beach, gazing at the clear water lapping the shore and relaxing on one of the loungers by the Beach Club melts away stress.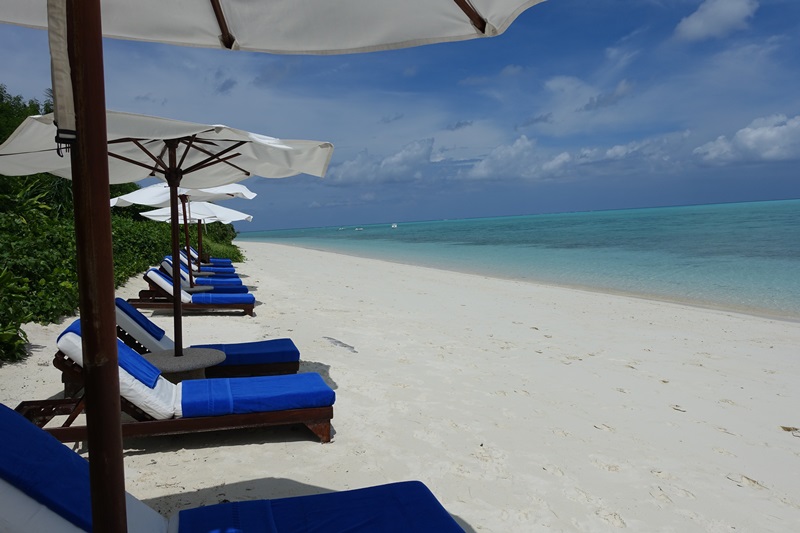 And delicious complimentary smoothie shots are the perfect refreshment: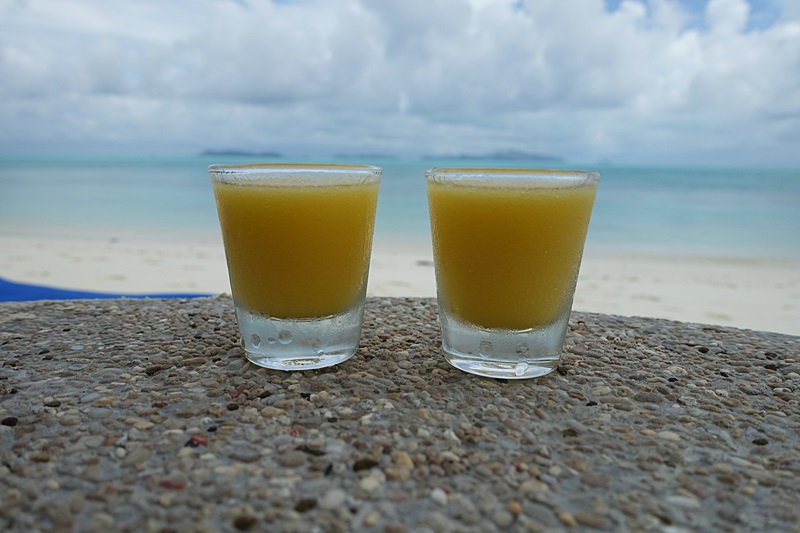 2. Snorkeling
Amanpulo offers daily complimentary snorkeling trips at 10am and 2pm, and even small kids who aren't yet great at snorkeling can have a great time. My son, who doesn't yet hold a snorkel in his mouth well, was put in a life jacket for added buoyancy and held my hand while using his goggles to view the fish underwater. While on our particular excursion we saw primarily more "ordinary" tropical fish such as parrotfish, trumpet fish, yellow tang, etc., there were some beautiful blue starfish that we also spotted.
Aman service was fantastic as well–we were actually a bit late for the 10am departure, but one of the Amanpulo staff members was happy to take us out to the snorkel boat.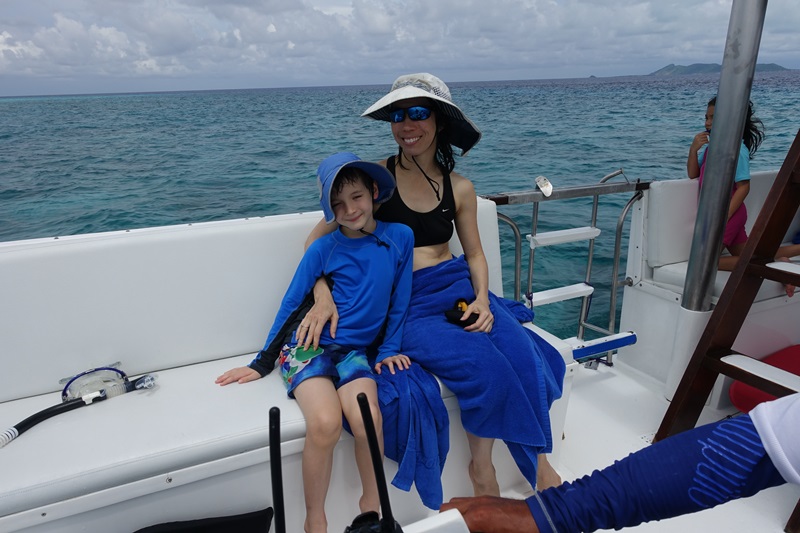 3. Scuba Diving
If I was a tad disappointed with the coral when snorkeling, that feeling was soon forgotten with my drift dive. To put this in context, I am *not* an advanced scuba diver, and only have the most basic scuba certification, but feel fortunate to have seen some great marine life on the few dives I've done, including in the Maldives, Nusa Lembongan/Nusa Penida near Bali, a wreck dive near Bali, and the Manta Ray Night Dive by Kona in Hawaii.
The Amanpulo Dive Shop was friendly and very professional, asking about my most recent dive experience and making sure I was fine with doing a drift dive, which I'd never done before. I'd also never even done a backwards entry into the water, but at all times I felt very comfortable with my Dive Master and followed his lead.
I was thrilled to see the largest green sea turtles I'd ever seen, much larger even than the many turtles I'd seen in Hawaii, as well as the colorful soft corals and sea anemones I was keen to see. There were also large lobsters hiding under rocks and more abundant tropical fish than the area we'd snorkeled in, so diving is highly recommended. I was focused on turtles and corals for my dive, but depending on the time of year you visit and weather conditions at the dive sites, it's also possible to see the larger pelagics (although I'd probably still recommend Amanwana or the Maldives over Amanpulo if diving is your number 1 priority).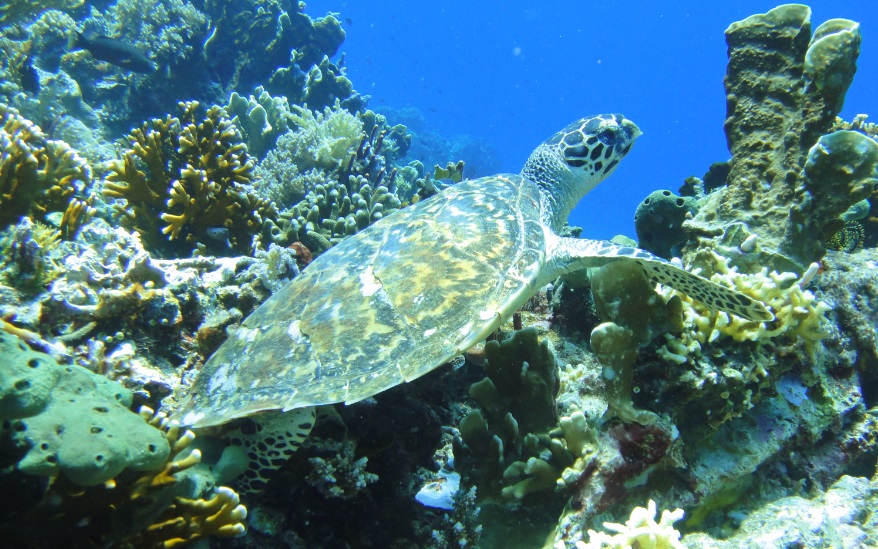 4. Soothing Sore Muscles at the Spa
While I didn't have time to experience a massage or spa treatment at Amanpulo, I wish I had, since Amanpulo's Spa enjoys some of the best views on the island, built as it is at the highest point. Enjoy a refreshing lemongrass drink in the spa lobby before commencing your treatment.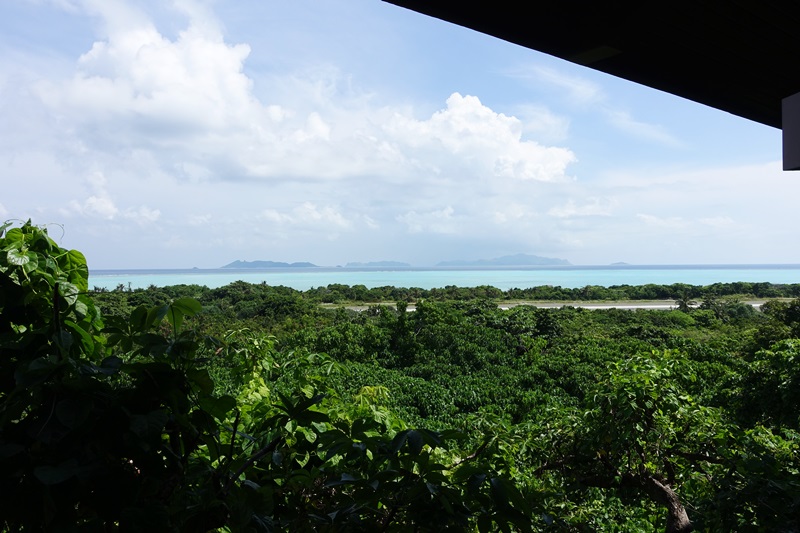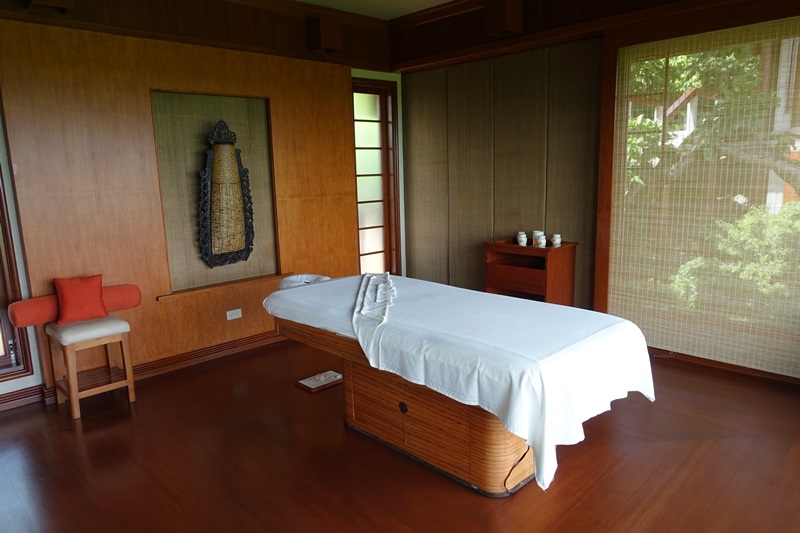 Or if you're feeling energetic earlier in the day, a complimentary fitness class is offered (I believe at 7:30am daily, but check with your Guest Assistant). Too hot? Cool off in the refreshing cold plunge pool.
5. Kayaking, Windsurfing, Sailing
Even if snorkeling and diving aren't your thing, there are plenty of other watersports on offer, including kayaking, windsurfing, and big game fishing. Or hire one of Amanpulo's catamarans for cruising or Dolphin I Gulf Craft for island hopping.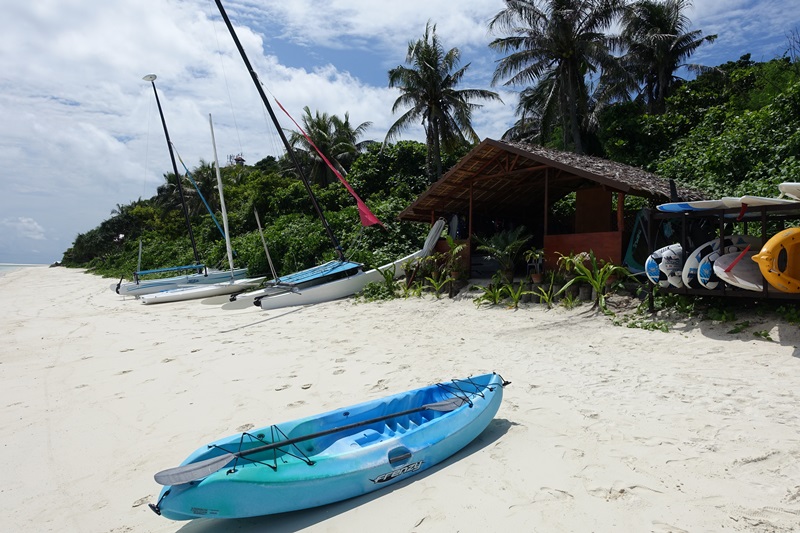 6. Making Pizza and Kids' Club Activities
Most Aman Resorts attract primarily couples, while still being friendly to families. Amanpulo is one of the only Aman Resorts to have its own Kids' Club, which works out well both for families and couples. Kids stay happy and busy, and out of the way of couples seeking tranquil relaxation.
One of my son's favorite activities was making pizza, at the Windsurf Hut. He proudly showed me his creation and even saved some slices for us to enjoy together 🙂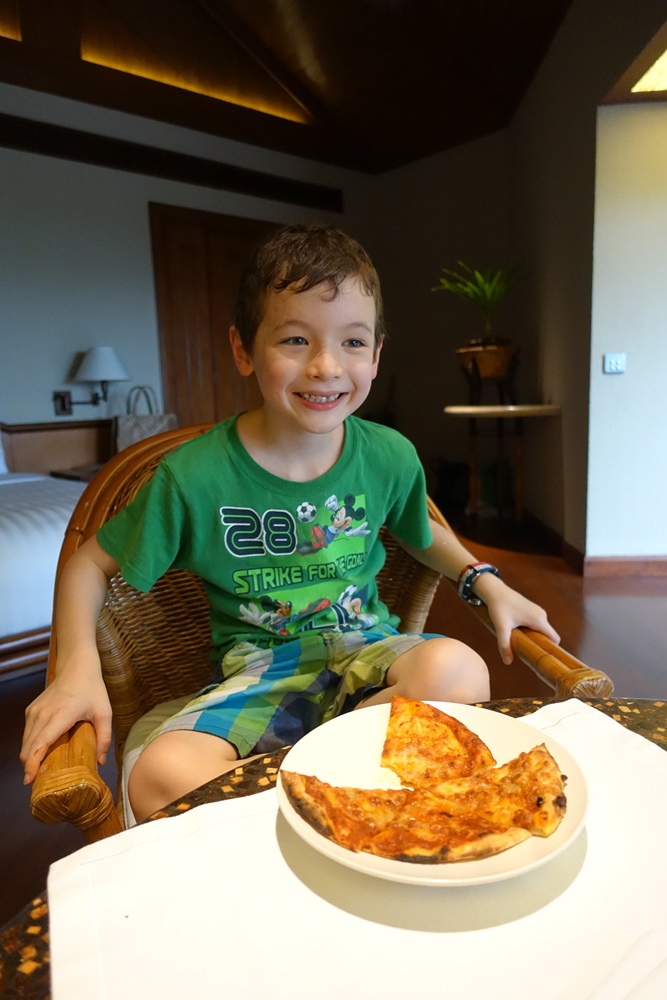 7. Stargazing
While our visit didn't coincide with great stargazing conditions, on clear nights several times a week Amanpulo sets up a 1,800mm x 150mm astronomical refractor telescope, and team members point out the constellations to interested guests.
If you've stayed at Amanpulo, what were your favorite activities?
Related Posts
Amanpulo Menus and Restaurant Review
Amanjiwo Review, Borobudur, Java
Virtuoso Hotels: Bookings with Upgrades, Complimentary Breakfast and VIP Perks
Disclosure: My family and I were guests and enjoyed a travel professional rate at Amanpulo but I paid for my own scuba diving; however the views expressed in this post are my own.
Need Award Booking Help? Our fee is as low as $75 per ticket if you book your hotel through us.
If you enjoyed this, join 150,000+ readers: please follow TravelSort on Twitter or like us on Facebook to be alerted to new posts.
Become a TravelSort Client and Book Amanjiwo with Virtuoso Amenities!