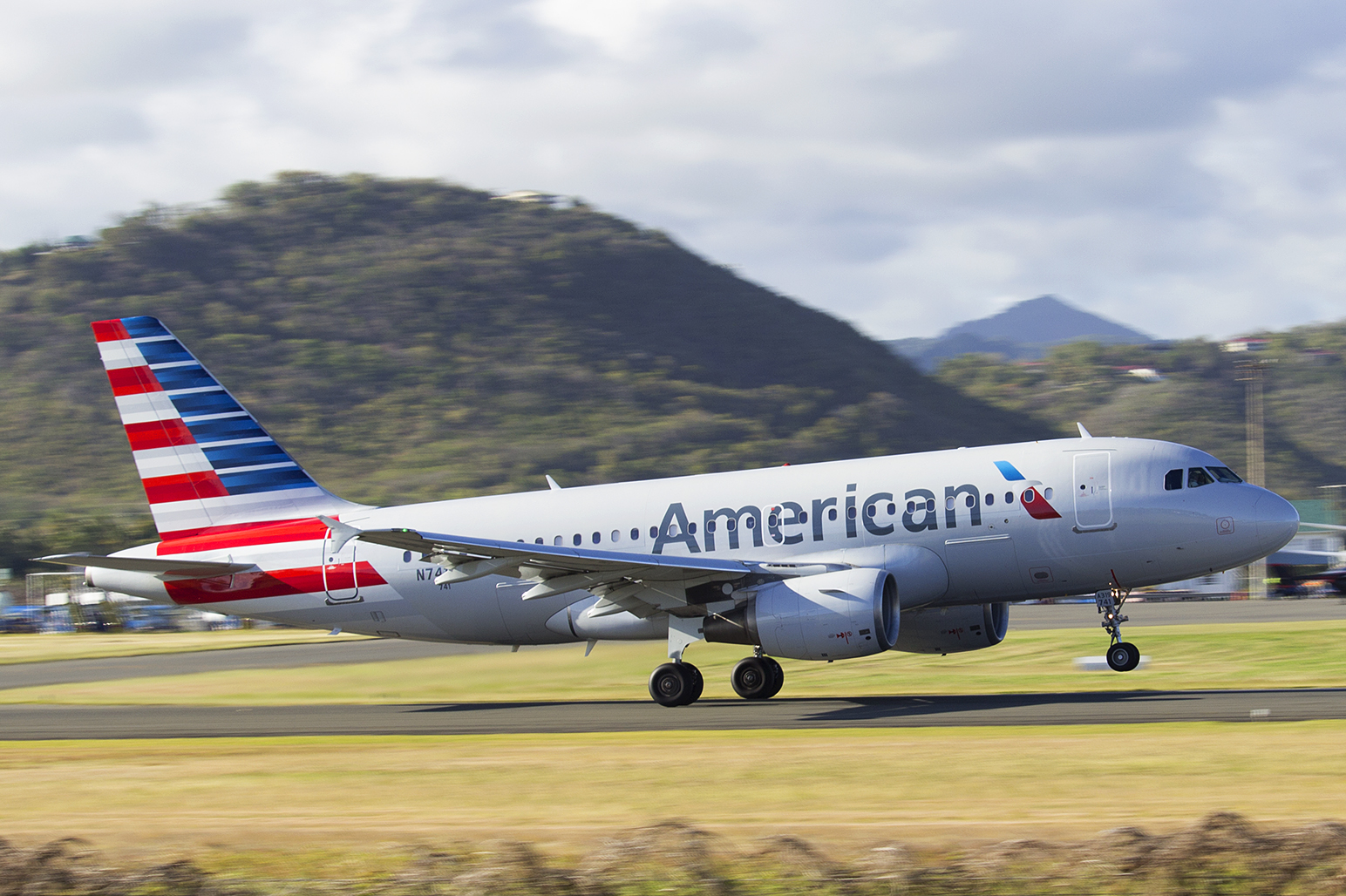 Can Emotional Support Animals Fly for Free with You? Yes, although airlines differ in their exact requirements. And before you fly everywhere with your ESA, please consider your fellow passengers as well–more on this below.
TravelSort reader Linda writes "We love our dog, but always leave him in good hands at home, mostly because we think it would be hard for him on long flights, but also because United charges $125 each way, or $250 roundtrip, to take him on the flight. And yet increasingly I see dogs on my flights and have heard that many of them travel free as Emotional Support Animals. What distinguishes them as such, and can anyone do this to fly for free with their pet?"
Great question, since many are noticing more animals on their flights, and not all of them are Service Animals, such as seeing eye dogs or dogs trained to help with a major life task. Many are Emotional Support Animals, or ESAs, and if the proper documentation is submitted on time, they are permitted to travel with their owner for free on most flights.
What is an Emotional Support Animal?
Unlike Service Animals that are rigorously trained to help their owners with specific tasks on account of physical or psychiatric disabilities, Emotional Support Animals are not trained for tasks as such; their mere presence provides the necessary emotional support. They can be any species of animal, although most commonly are dogs, cats, miniature pigs, monkeys, birds and the like.
Are U.S. Airlines Required to Transport Emotional Support Animals?
Yes, the Air Carrier Access Act of 1986, Title 49, Section 41705, prohibits commercial airlines from discriminating against passengers with disabilities. U.S. carriers are required to transport all service animals (including emotional support animals) *except* for certain unusual support animals such as snakes, reptiles, ferrets, rodents and spiders.
Do Airlines Have Size or Other Requirements for Emotional Support Animals?
Because emotional support animals have to be able to fit on your lap or at your feet or under the seat in front of you, they must be quite small, and you are not allowed to sit in an exit row with them. They also need to behave and not endanger other passengers.
United Airlines Emotional Support Animal Policy
The passenger's doctor or mental healthcare professional must complete the United Airlines Emotional Support Animal Authorization or a similar one containing all the same information.

The authorization form or written statement must be sent to the United Airlines Accessibility Desk by fax (872-825-0208) or email (

uaaeromed@united.com) at least 48 hours prior to travel for documentation verification

The passenger should have the original authorization form and be prepared to present it to airline representatives while traveling.

The authorization form is valid for one year from the date the licensed medical or mental health professional treating the person has signed the form.
Other documentation may be required for travel entering or exiting an international location.
Service animals must be properly harnessed for the duration of the flight. Small animals may remain in the passenger's lap during the flight. If a carrier will be used, it must meet the USDA guidelines and fit under the aircraft seat.
The emotional support animal must be trained to behave appropriately in a public setting. Animals found not to have been trained to behave will only be accepted in accordance with United's current pet policies or may be denied boarding.
American Airlines Emotional Support Animal Policy
The Emotional Support Animal (ESA) must be small enough to sit on your lap, at your feet, or under the seat in front of you, and cannot block the aisle
To fly with an ESA, your doctor must complete American Airlines' Emotional Support Animal Authorization Form (or a written statement with all of the information, on the doctor's letterhead) and fax it to 817-967-4715 or email it to Sacdesk.sro@aa.com at least 48 hours before the flight.
The authorization form must be less than 1 year old
Delta Airlines Emotional Support Animal Policy
Delta is reviewing its Emotional Support Animal procedures after a veteran's emotional support dog mauled another passenger on a June 4, 2017 flight. Passengers wanting to bring an Emotional Support Animal should contact Delta Reservations at 888-750-3284.
According to prior Delta guidelines, the following animals are not permitted on board as emotional support animals: hedgehogs, ferrets, insects, rodents, snakes, spiders, sugar gliders (a kind of marsupial), reptiles, non household birds, animals with tusks or hooves, and animals of any kind that are improperly cleaned or with a foul odor.
Alaska Airlines Emotional Support Animal Policy
While Alaska Airlines doesn't explicitly specify that you must provide documentation 48 hours or more in advance of your flight, they do recommend advising them as soon as possible if you will be bringing a service or support animal, and policy states that you must arrive at the airport at least 2 hours prior to departure when traveling with an animal.
Before boarding, you must present current documentation to one of our customer service agents. It must not be more than one year old and it must be on letterhead from a mental health professional or medical doctor who is treating your mental health-related disability. The letter must state the following:
That you have a mental or emotional disability recognized in the Diagnostic and Statistical Manual of Mental Disorders – Fourth Edition (DSM IV)
That you need the emotional support or psychiatric service animal as an accommodation for air travel and/or for activity at your destination
The letter must come from a licensed mental health professional, you must be under his/her professional care.
The letter MUST contain the date, the mental health professional's or medical doctor's license, and the state or other jurisdiction in which it was issued.
All of the above specific criteria must be provided to accept your emotional/psychiatric support animal for travel in the passenger cabin. Advance notice is strongly recommended to ensure all paperwork is in order. When traveling with an emotional/psychiatric support animal you are not permitted to sit in an emergency exit row.
As with Delta, Alaska specifies that the following are not accepted on flights, even if they are emotional support animals
Hedgehogs
Ferrets
Insects
Rodents
Snakes
Spiders
Sugar gliders
Reptiles
Non-household birds (farm poultry, waterfowl, game birds, and birds of prey)
Animals improperly cleaned and/or foul odor
Any unusual or exotic animals
JetBlue Emotional Support Animal Policy
Advise JetBlue of your service animal prior to your flight by calling 1-800-JETBLUE (538-2583).
Service animals may not obstruct an aisle or any other area used for an emergency evacuation. Service animals typically should remain on the floor; however, if the animal is small and well-behaved, circumstances may permit the animal to remain in your lap during all stages of flight.
Unusual animals will not be allowed on JetBlue flights (ex. snakes, other reptiles, ferrets, rodents and spiders) even as Service or Emotional Support Animals, as they pose unavoidable safety and/or public health concerns. Birds that do not have their wings "clipped or pinioned" may also be refused carriage.
Emotional Support/Psychiatric Service Animals require current documentation (i.e., not more than one year old) on letterhead or prescription from a licensed mental health professional or physician stating the following:
The customer has a mental health-related disability.
The animal accompanying the customer is necessary to the customer's mental health or treatment.
The number and type of animal(s)
The individual providing the assessment of the customer is a licensed mental health professional or physician and the customer is under his or her professional care.
The mental health professional's or physician's license number OR the type of license, the issue date and the state or other jurisdiction in which it was issued
Required documentation for Emotional Support Animals must always accompany the animal when traveling and is to be presented upon request to JetBlue airport personnel for review. Only e

lectronic documents in a non-editable format such as a pdf scan or phone gallery photo of the original letter; Word documents, emails, and other easily editable formats are not accepted.
Be Considerate of Other Passengers
It goes without saying that you shouldn't be bringing emotional support animals that aren't well-trained and reliably safe around strangers. I was appalled to read that the reaction of Mundy, the passenger whose dog severely mauled and bloodied the fellow passenger on the Delta flight was just worried that his dog would be put down, with nothing reported that said he was concerned for the passenger, who needed 28 stitches and may need plastic surgery, due to the severe wounds inflicted by Mundy's dog. So if there's any possibility your support animal may inflict harm on others, it should be left at home. The incident with Mundy's dog was horrific enough with an adult. What if the victim had been an infant, who hadn't survived the attack?
There's also the issue of allergies. While those with legitimate need of an emotional support animal may be able to avoid taking medication, or less medication than they would otherwise need to manage their condition, those on the flight with severe allergies to your animal will have to take medication and use inhalers as a result of your taking your animal. While there seem to be a good number of people who are anti-baby or anti-kid, no one is medically allergic to them, while animal allergies can be severe and debilitating. And no,
there's no such thing as a hypoallergenic dog
.
Finally, there's the animal itself. Trained service dogs undergo rigrous training that gradually acclimates them to stressful situations, which helps them better assist their owners and also cope with stressful situations, such as being in the confined space of a plane for some time. But emotional support animals aren't required to undergo any particular training, so even if it's comforting for you to have your animal there, it could be very stressful for your animal.
What do you think of the current airline requirements for flying with Emotional Support Animals?
Recommended Posts
JetBlue Mint Business Class 2017 Review
TSA PreCheck Exempt From New TSA Screening Procedures
Travel Checklist: What to Do and Pack Before Your Trip
How Early to Arrive at the Airport?
Need Award Booking Help? Our fee is as low as $75 per ticket if you book your hotel or cruise with us.
If you enjoyed this, join 200,000+ readers: please follow TravelSort on Twitter or like us on Facebook to be alerted to new posts.
Become a TravelSort Client and Book luxury hotels with Virtuoso or Four Seasons Preferred Partner Amenities!