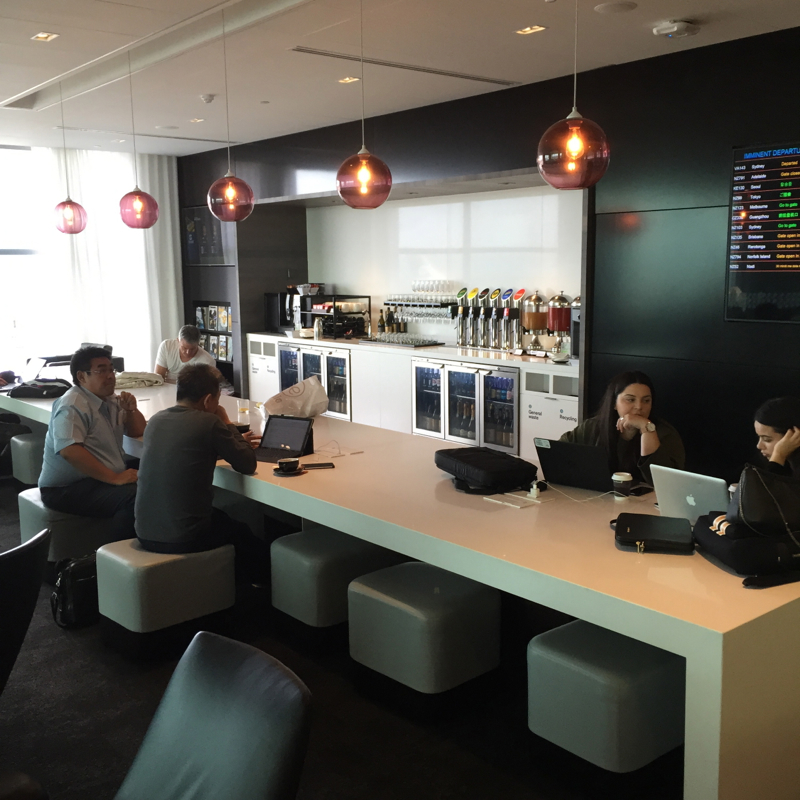 This Air New Zealand Auckland Koru Lounge Review at Auckland Airport is from a New Zealand trip report. For all our posts on New Zealand luxury lodges and dining, please see our posts tagged New Zealand.
The lounge was recently renovated at a cost of $14 million (New Zealand dollars, but still), including a cocktail bar, great views of the runway, an outdoor terrace, media room, children's play room, and more power outlets.
For the prior posts, please see:
Air Tahiti Nui Business Class Review: Papeete to Auckland
Review: The Farm at Cape Kidnappers, Hawkes Bay, New Zealand
Elephant Hill Winery Restaurant Review, Hawke's Bay New Zealand
Best Place to See a Kiwi Bird in the Wild in New Zealand?
The Farm at Cape Kidnappers Dining and Restaurant Review
Air New Zealand Koru Lounge at Auckland Airport Location, Hours and Access Policy
Air New Zealand's Koru Lounge at Auckland Airport is located after security, airside. Take the escalator located between the Relay Store and Shaky Isles up to the 2nd floor, where you'll find the lounge. The Koru Lounge is open daily from 4:30am until the last departure of the day, and the following passengers have lounge access:
Air New Zealand Business Class passengers (no guest permitted)
Air New Zealand Koru member and one guest (Koru member's children under age 12 admitted on a space available basis)
Star Alliance Gold frequent flyer elites
United Club members (although note that often they encounter problems getting access to Air New Zealand Koru Club lounges, as staff are not well trained in the fact that the United Club membership is supposed to provide access to every Star Alliance Gold lounge worldwide)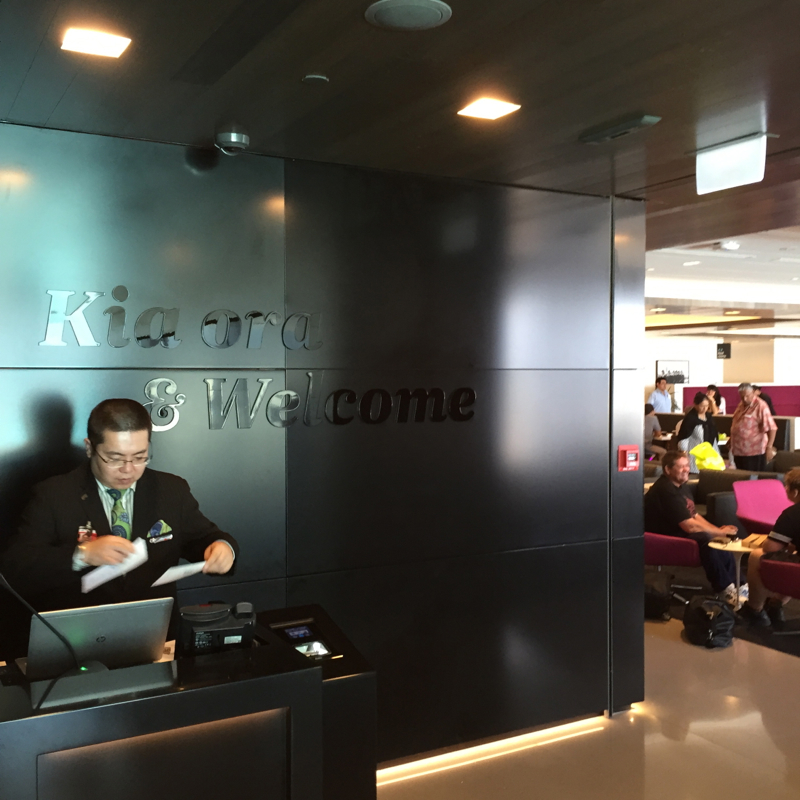 Air New Zealand Koru Lounge at Auckland Airport Amenities
I had a morning flight out of Auckland, and was excited to try out the Air New Zealand Lounge. The lounge was rather crowded as it seemed that many passengers were like me, waiting to depart on their morning flights. But the lounge was very large, and had so many different seating options and areas, that if you wanted to it was easy enough to find an abandoned, quiet nook to relax or read the newspaper. Here are just some of the stylish and wildly divergent places to sit and relax.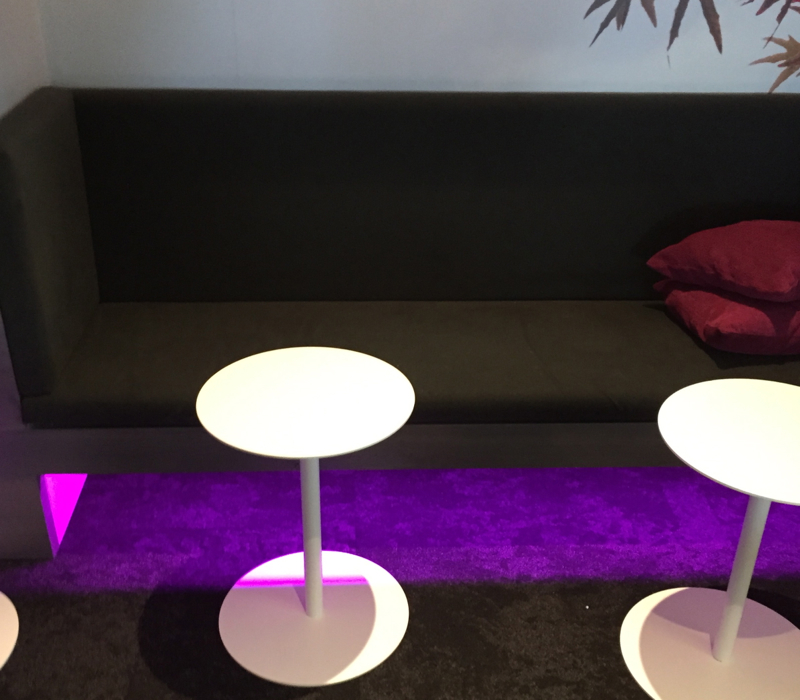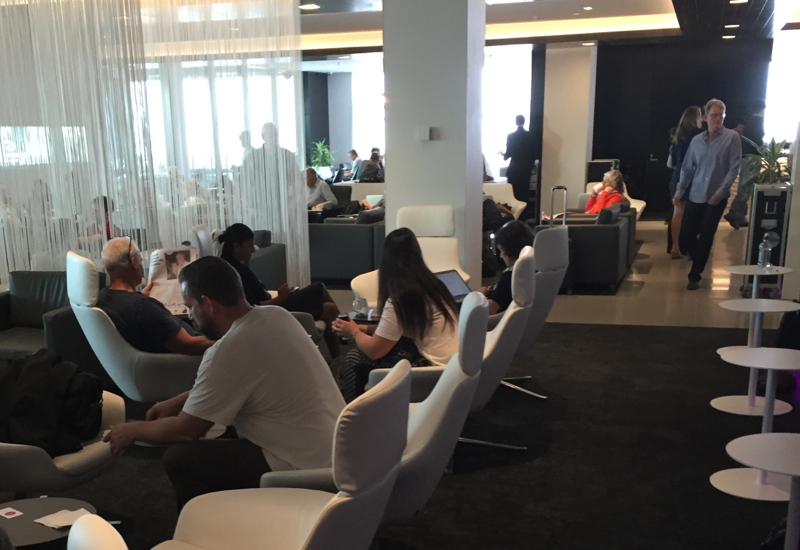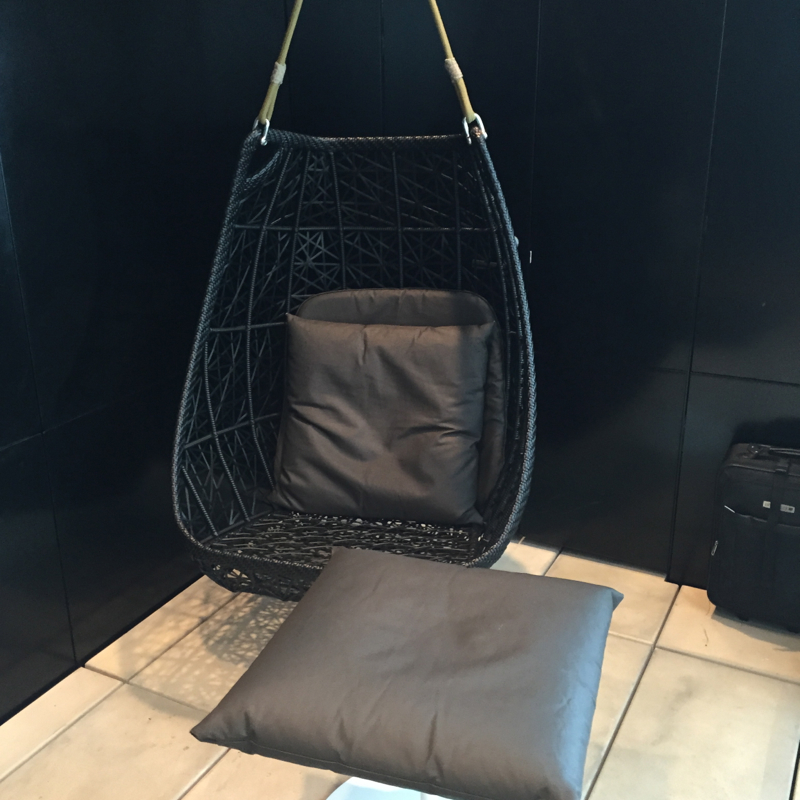 The lounge also has fantastic views of the tarmac.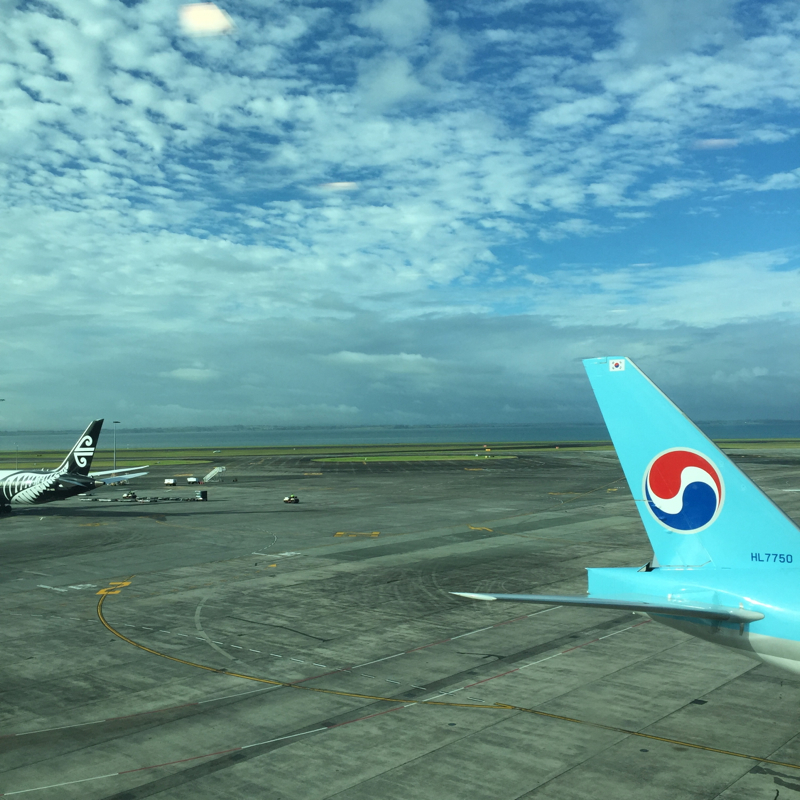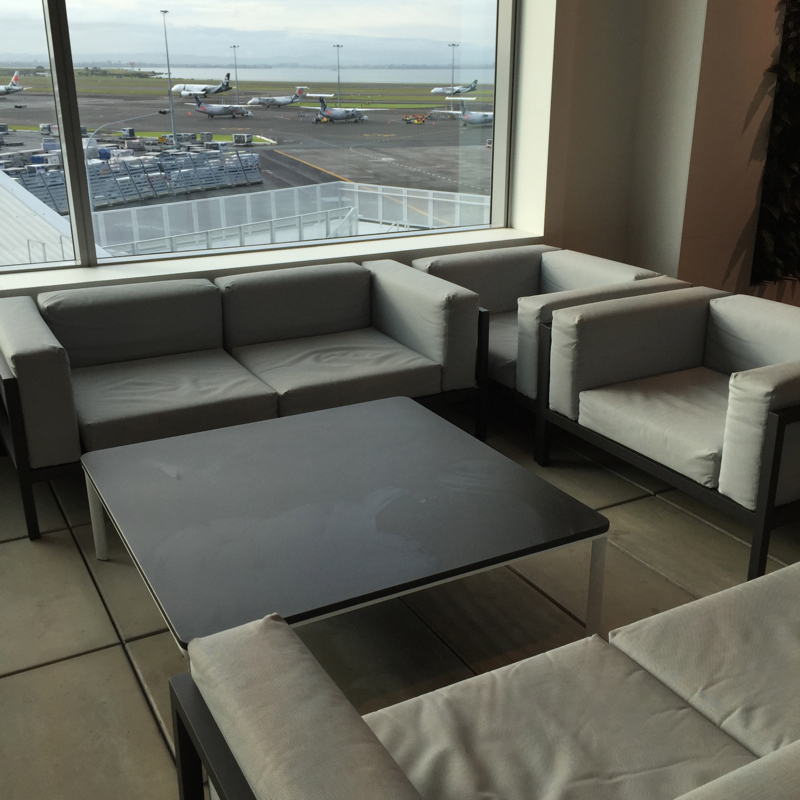 The lounge contained a very lovely and clean shower area. The area was completely empty, and the showers looked spotless and very tastefully designed. The shower products were Antipodes.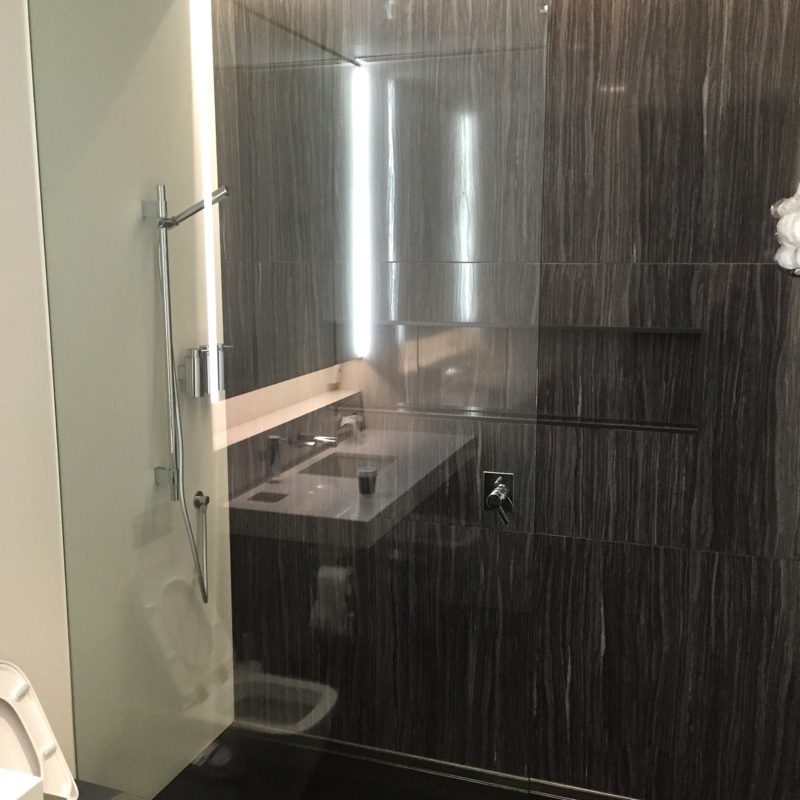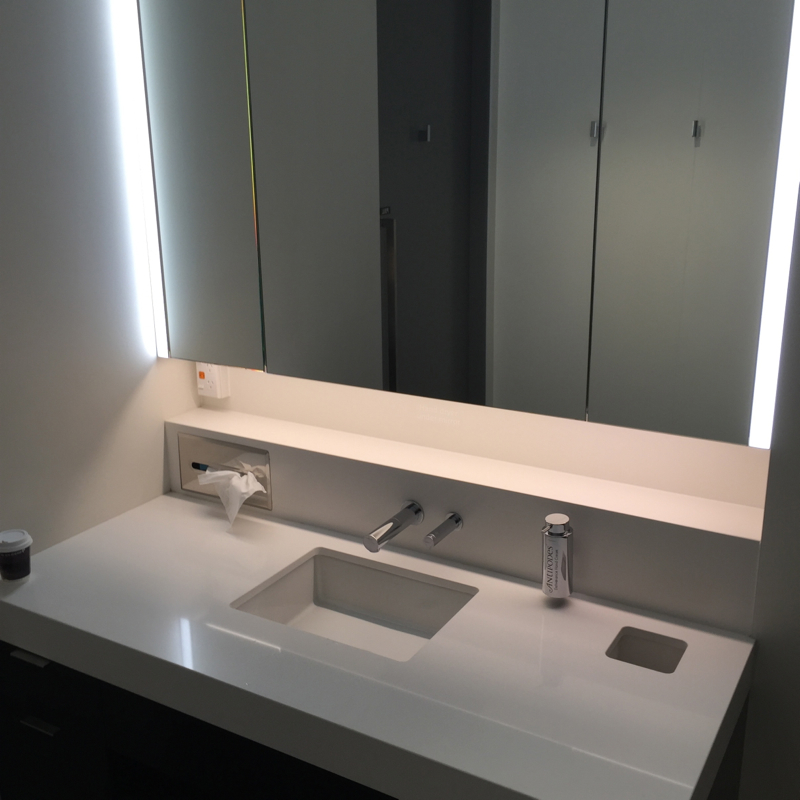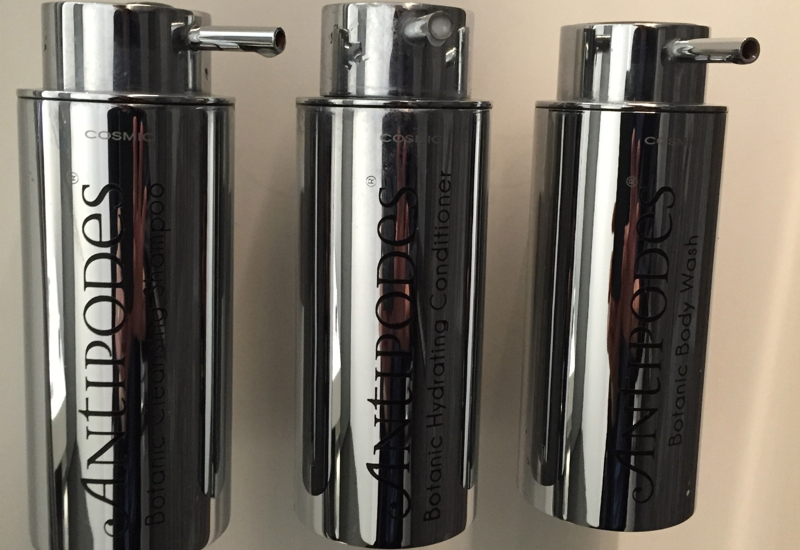 The lounge also had a fun-looking kids' club, with a very unusual upper loft area in which kids could play. Although the design of the area was very playful, there were not many toys, and there did not appear that there was very much for kids to actually do. Still, it would be a useful area if you had brought your own toys or nooks to read, and simply needed a place for your kids to run around or act like kids.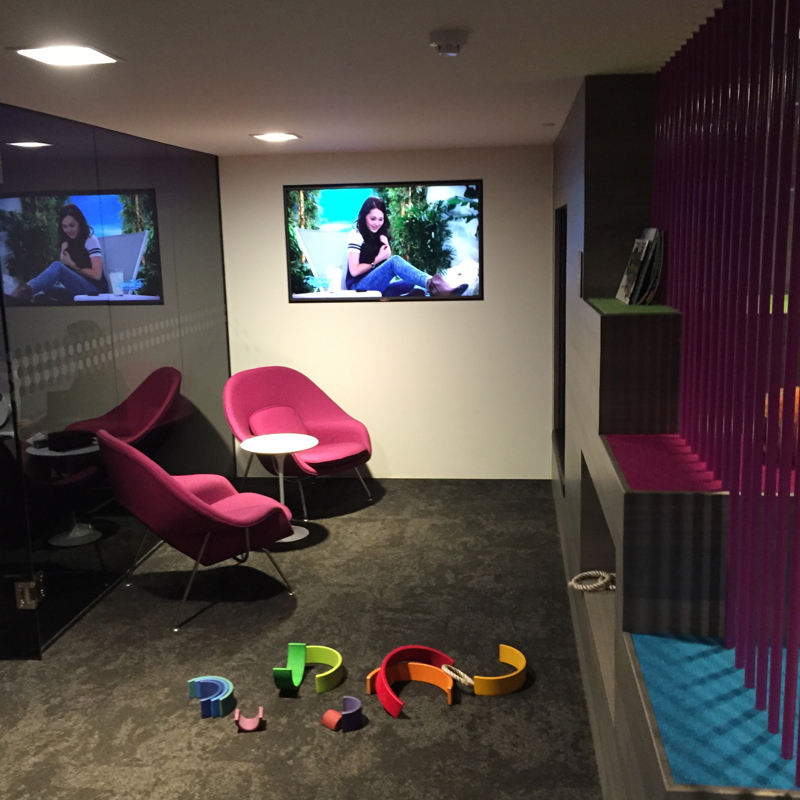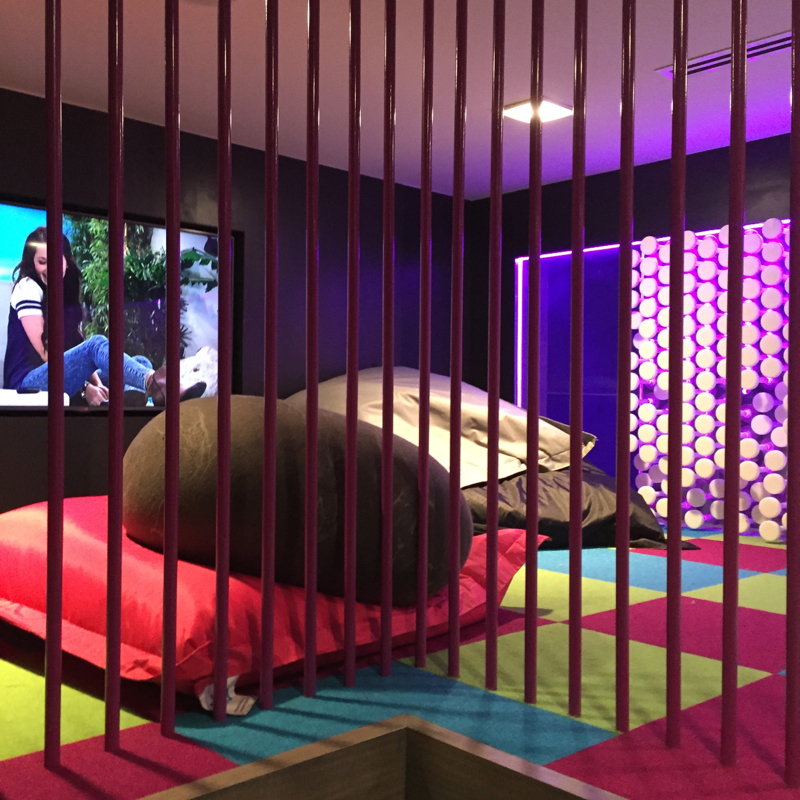 Air New Zealand Koru Lounge at Auckland Airport Food
Because I had no breakfast at my hotel, I made a beeline for the dining area. It was spectacular. Of course there was the usual fare such as eggs and sausage, but also fritters.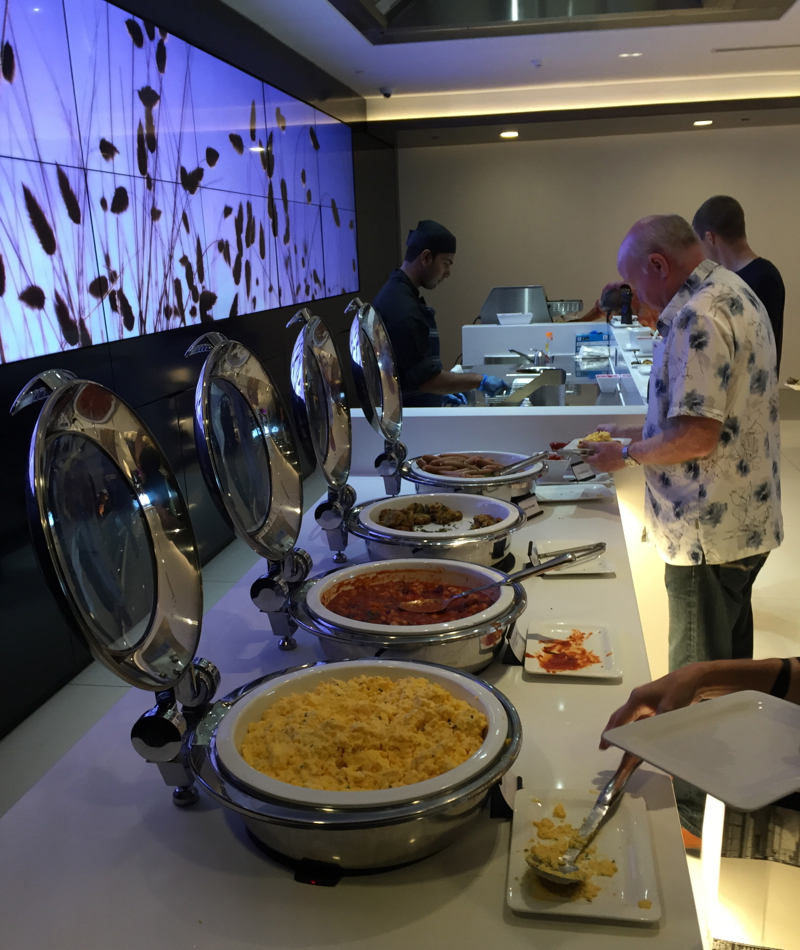 I loved the spicy eggs, and the fritters were fresh and crispy.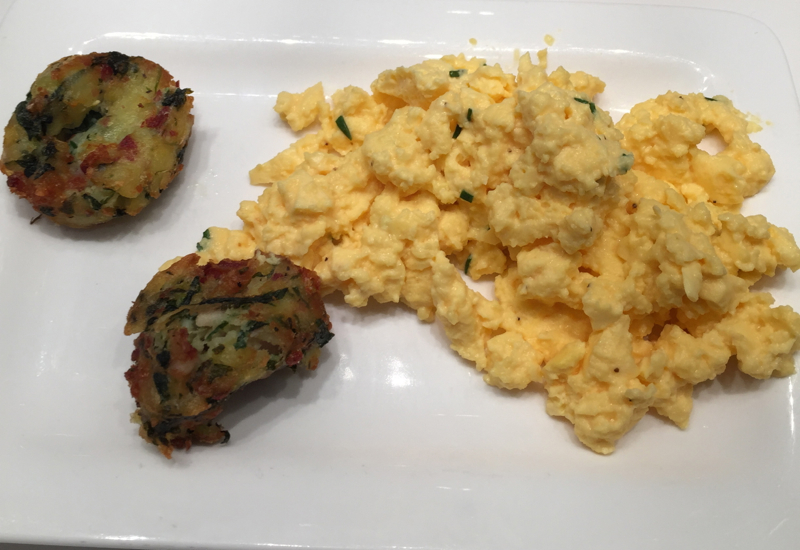 There were many varieties of ready-made yogurt and granola, as well as a make-it-yourself customized yogurt and granola bar.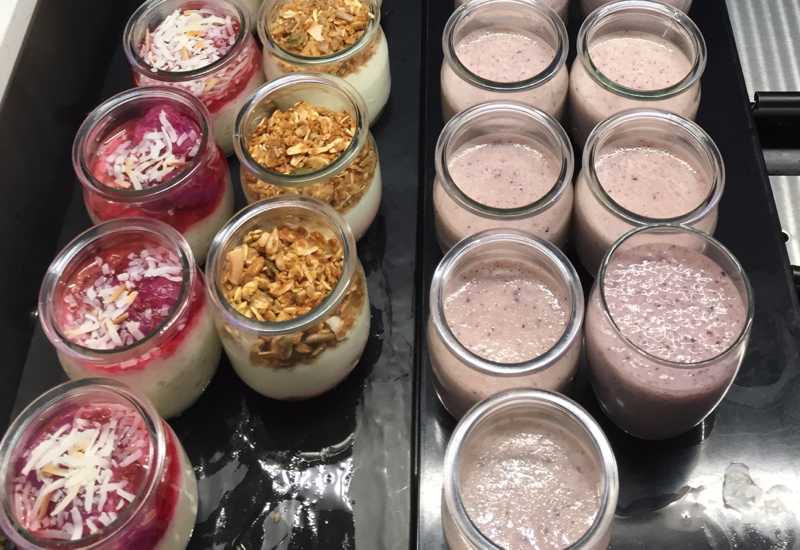 There were delicious pastries.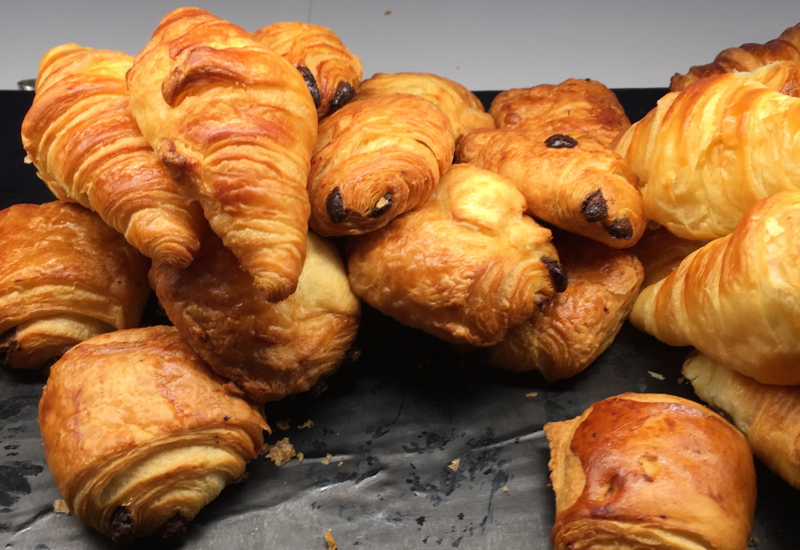 But the absolute highlight was a crepe bar, where you could choose your own type of crepe, and have them freshly-made. I chose cherry. They were fabulous.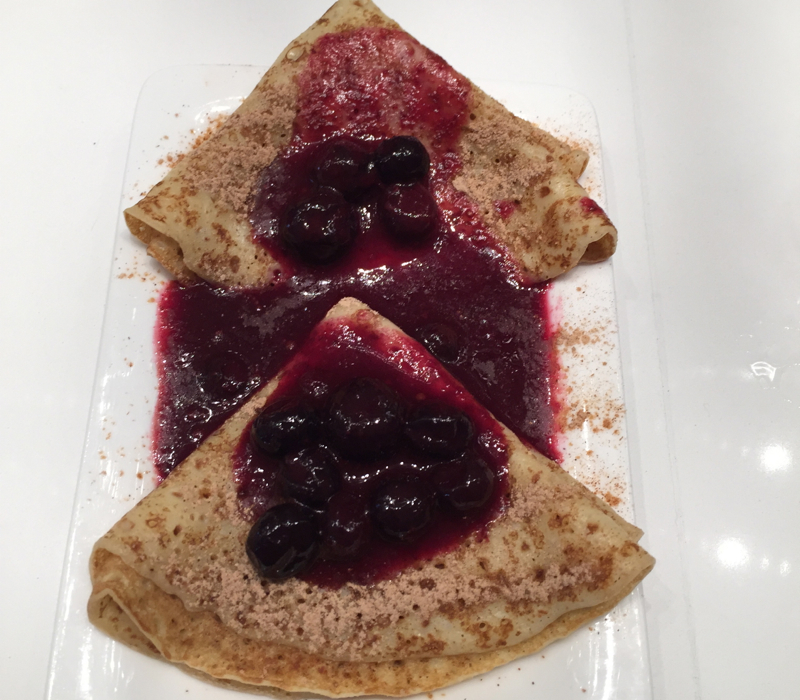 The dining area also featured a soda machine and bottles of wine, both of which I avoided.
But I was delighted to see that, in addition to the usual espresso machine, the lounge featured its own mini-Starbuckish coffee bar, with an iPad enabling customers to place their own orders of bespoke coffee drinks. I chose a café latte, which was delicious and woke me up.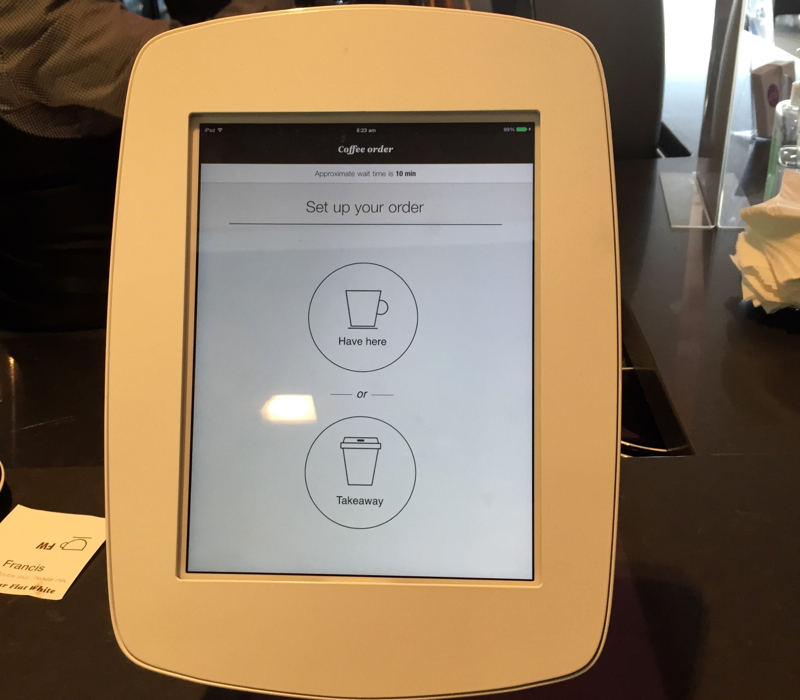 The dining area was spacious, and there was even a wine bar which was mostly empty due to the early hour.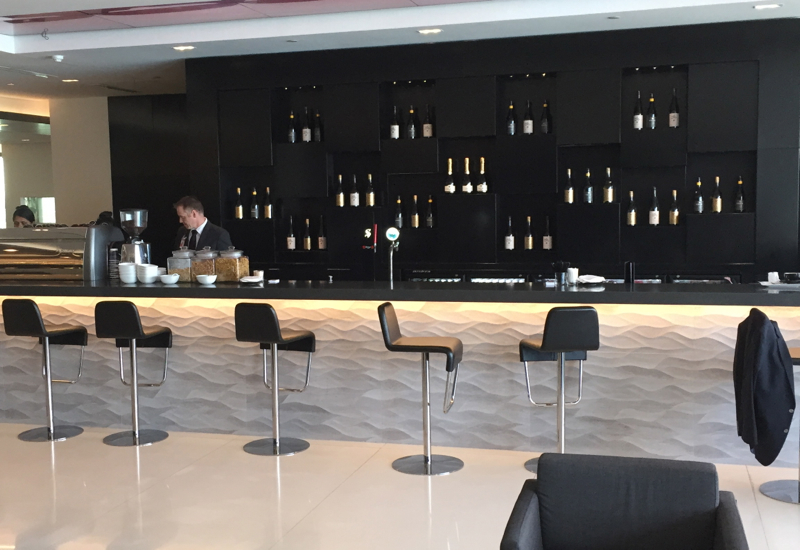 The Verdict
I loved the Air New Zealand lounge. Even with all the bustling morning activity, the sleek and stylish feel of the lounge created a calming influence, and the breakfast dining options were fantastic.
If you've visited Air New Zealand's new Koru Lounge at Auckland Airport, what was your experience?
Related Posts