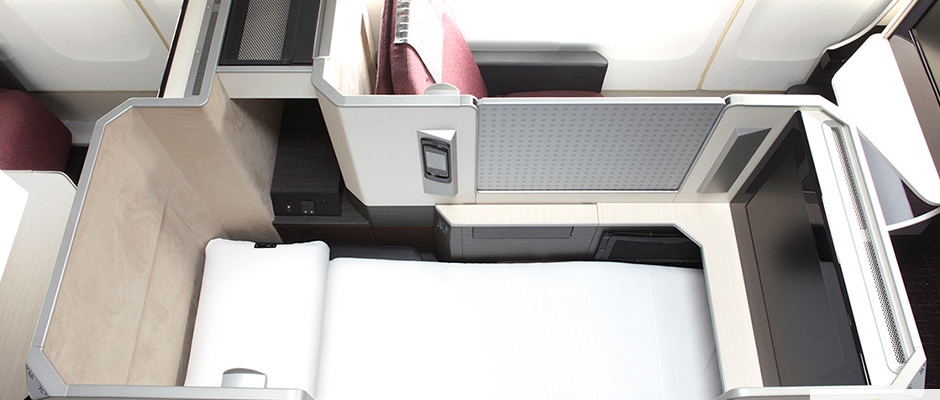 American Airlines AAdvantage Black Friday Offer is a 120K Bonus When Purchasing 150K Miles, which is the second best offer of 2017. Effectively you're buying miles for 1.77 cents per mile. Here are the offer details:
Buy miles bonus offer valid through Sunday, November 27, 2017 (11:59pm CT)
Your AAdvantage account must be at least 30 days old to purchase miles.
150,000 miles is the maximum number that may be purchased per AAdvantage account per calendar year
Buy miles bonuses are tiered as follows:
Buy 10,000-24,000 AA miles, earn 3000 bonus miles
Buy 25,000-49,000 AA miles, earn 9000 bonus miles
Buy 50,000-74,000 AA miles, earn 27,000 bonus miles
Buy 75,000-99,000 AA miles, earn 48,000 bonus miles
Buy 100,000-149,000 AA miles, earn 72,000 bonus miles
Buy 150,000 AA miles, earn 120,000 miles
Best Deal: Buying 150K Miles with 120K Bonus = Buying Miles at 1.77 Cents per Mile
While you do earn bonuses for smaller miles purchases, the best deal is buying 150K miles with the 120K bonus, for a total of 270,000 miles for a total cost of $4787. That equates to a cost per mile of 1.77 cents, which is quite good if you're able to redeem for great first class products such as JAL First Class to Japan for 80K miles each way, or JAL Sky Suite Business Class for 60K miles each way. Cathay Pacific First Class to Hong Kong and Southeast Asia is pricey at 110K miles each way, although you could fly Cathay Pacific Business Class for 70K miles each way. You could also fly Etihad First Apartment on the A380 to Abu Dhabi, and onwards to the Maldives in Etihad Business Class, for 115K miles each way–much more than the old 90K price, but still a better deal than Etihad's own award chart.
FAQ
When Do Purchased AAdvantage Miles Post?
Generally miles and bonus miles post instantly, but terms state to allow up to 8 hours for processing.
Does Purchasing AAdvantage Miles Count as an Airline Purchase?
Yes; unlike most miles purchases, which are often processed by Points.com, American Airlines processes its own AAdvantage miles purchases, so the transactions code as an airline. That means you can leverage credit card category bonuses for airlines and travel.
Which Credit Card Should I Use to Purchase Miles?
If you have the AMEX Platinum, you'll earn 5X Membership Rewards points per dollar for AAdvantage miles purchases; otherwise the Chase Sapphire Reserve is a good bet, as it earns 3X Ultimate Rewards points on all travel, including airlines. The Chase Sapphire Preferred earns 2X Ultimate Rewards points per dollar. Or if you have no credit cards that earn category bonuses, you could use whichever card you're working on meeting minimum spend, to earn a signup bonus.
What Are Other Good Ways to Earn or Acquire AAdvantage Miles?
It's become considerably harder to earn AAdvantage miles from opening new Citi AAdvantage credit card, unless you have a targeted mailer that doesn't exclude you from earning the bonus if you opened or closed a Citi AAdvantage card within the past 24 months. See Citi AAdvantage Cards: Earn the Signup Bonus Again?