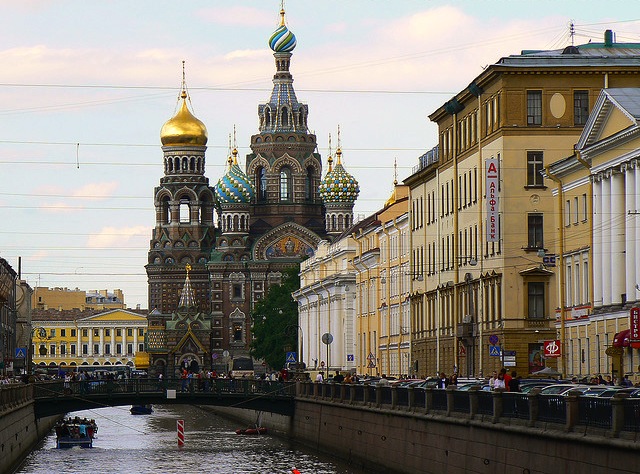 Why Go

Immortalized by poets and artists alike, there's a reason people call St. Petersburg "the Venice of the North." With its beautiful cathedrals, relaxing riverside views, and plenty of cozy restaurants, it's a city made for romantics, one that will have visitors returning again and again. The real appeal of St. Petersburg is its stunning amount of personalities. In fact, every time you come to St. Petersburg, you discover a new and unexpected side of the city. In the rain, it feels quietly sad, but still seems to sing a lingering melody. In summer, on a sunny day, its golden domes glisten and its spires sparkle. And during the white nights, St. Petersburg seems like a watercolor sprung to life – unreal, ethereal, and translucent. Winter envelops the city–and its visitors–in a dank sea breeze, like an icy blanket, yet is quick to take on a lively bent once seen from the inside of a cozy café, where you warm up with hot tea. This is a city that never ceases to amaze, and it makes a perfect unexpected travel destination for romantics, who will love it for its culture and history as much as its beauty.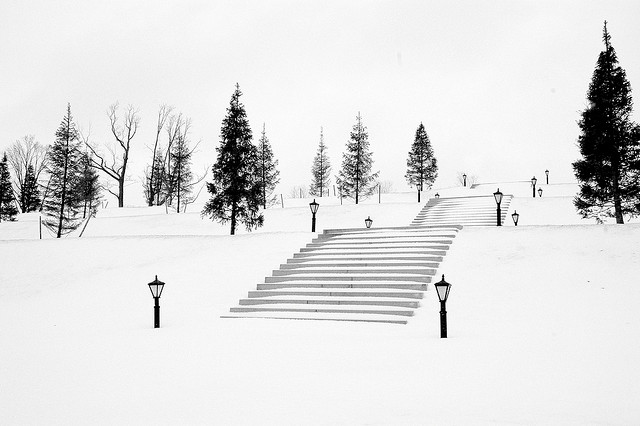 Insider Tips

Most visitors will need a Russian visa, and to procure it you'll need an invitation letter either from the hotel you stay at or from an agency. Way To Russia is one organization that provides this ($30 for a an invitation letter for a single or double entry visa), although you'll of course still need to go to the nearest Russian consulate to pay for and receive the actual visa. If you're in or near NYC, you'll need to go to the Russian Consulate in New York or have a travel agency take care of it for you.
After arriving in St. Petersburg, you simply must take a stroll along Nevsky Prospekt. This is the heart of the city, the central street where the most important sights are located, as well as the facades of beautiful buildings (unlike Moscow, St. Petersburg has managed to preserve the historical exteriors of many of its buildings in the city center). Nevsky Prospekt is the calling card of St. Petersburg.
If Nevsky Prospect is the heart of the city, the Neva River is its main artery. Since the city began, life has focused on this river to some extent. Today, see the the giant ships scurrying hither and thither and gaze at facades of luxury villas from centuries past from the shore. Or you can take a boat ride, listen to stories about St. Petersburg, and throw a coin into the water to ensure a swift return to the city sometime soon.
Of course, a boat ride on the Neva is no substitute for a walk along the rivers and canals of the city. It's quite another journey – through the narrow veins of the northern capital. Take an hour-long walk along the Fontanka Canal and Griboyedov Winter Canal. You'll see numerous bridges and the facades of luxury mansions smiling down at you.
The raising of the bridges to allow taller boats to pass through is quintessential St. Petersburg, especially when viewed during the white nights, when the night is nearly as bright as daytime.
One of the favorite tourist attractions in St. Petersburg is finding the smallest monument – the Siskin-Fawn. It is situated at the confluence of the Fontanka Embankment. As the monument is just 11 centimeters tall, finding it would be very difficult, if not for the crowds of tourists every day accumulating near Chizhik-Pyzhik.
Apart from the major attractions of St. Petersburg, you can go explore the neighborhood suburbs – such as Kronstadt, Pushkin, Pavlovsk, and Peterhof, Peter the Great's version of Versailles, famous for its fountains. Getting out to the suburbs is a delightful way to experience a different vision of Russia, and nothing is more romantic than a day trip together, after all.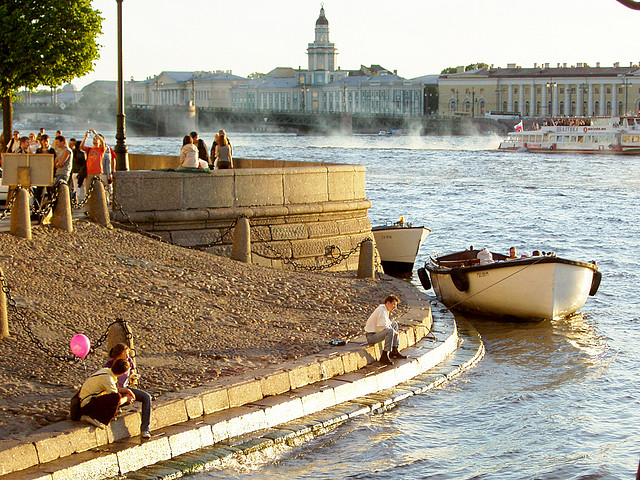 Where to Stay
For delightful five-star luxury in an unbeatable location, Taleon Imperial Hotel is an excellent pick. With spacious and beautifully-decorated rooms, couples will feel as though they are staying in their own palace, and that's before the concierge manages to arrange for every detail, from restaurant reservations to tours and other needs. Only a few minutes from the Winter Palace, those who want to get up and immediately explore the city couldn't be in a better location, though with all of the fabulous touches the hotel offers, dragging oneself away from it may prove difficult.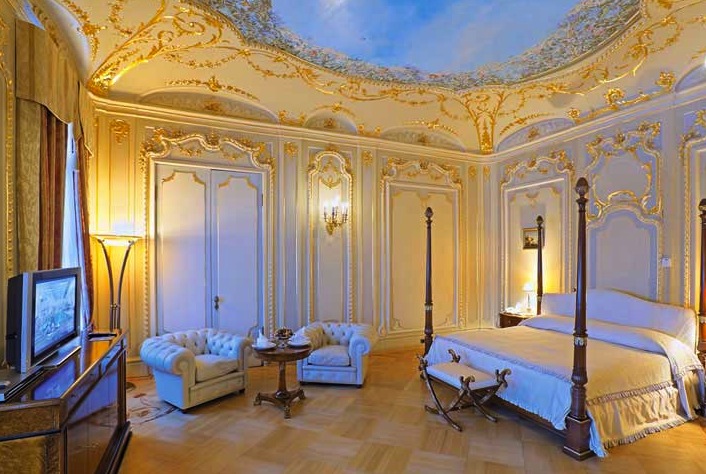 Another excellent pick for romantic travelers is the Tradition Hotel, located just across the water from the Hermitage Museum. This four-star establishment offers travelers the chance to unwind in delightful comfort, with fabulous views from some of the rooms and heavenly beds designed for a perfect night's sleep. It's the perfect pick for couples looking for a sense of elegance in a smaller establishment that's not right in the center of the city's main tourist bustle.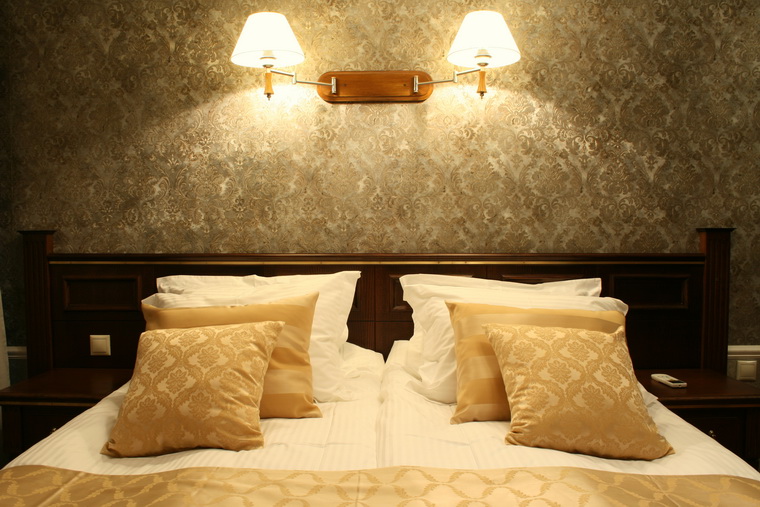 For couples that prefer modern and hip, try the W St. Petersburg, which just opened in 2011 right near St. Issac's Cathedral. From the chic and cozy Living Room to the signature W bed and Bliss Spa bath amenities in each of the stylish rooms and suites, it's a great base. Check out our other picks for the Top 5-Star Luxury Hotels in St. Petersburg and our Preview: Four Seasons St. Petersburg Opening in 2013

What to Eat

Teaspoon (Chkalovsky Prospect, 16 and many other locations) is a very popular in St. Petersburg coffee house chain with delightfully reasonable prices. Located all over the city, this is one reliable option for grabbing a quick espresso or delicious treat. Customers are very fond of the blini (Russian crepes), with all sorts of fillings. Teaspoon also offers a wide selection of teas and other beverages. On weekdays, there are business lunch specials, too.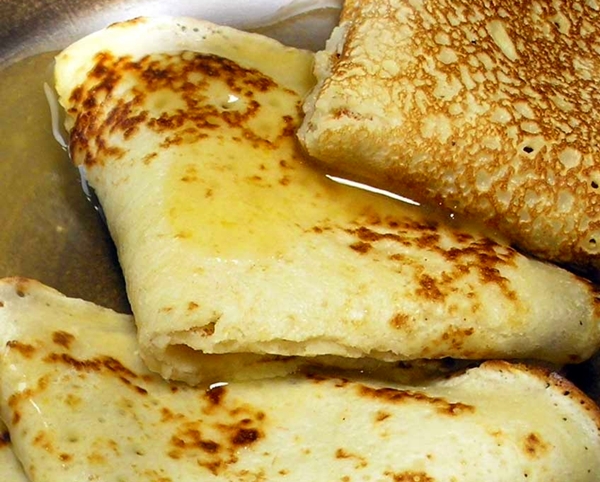 Trying Armenian food while visiting the city is a must, though picking a particular restaurant may prove to be difficult. For delicious Armenian food in a well-decorated and spacious atmosphere, Erivan (Fontanka emb. 51, +78127033820) draws crowds that include travelers and locals alike. Guests can choose from a larger and more modern dining hall, or go with a cozy and smaller room, with traditional decor, which makes more sense for a romantic evening out. Ample portions of everything from minced lamb to more adventurous ingredients are perfectly spiced, and Monday-Saturday evenings, there is even live music starting at 8pm. Couples who want an exciting dining experience that combines a great meal with enjoyable live music will find Erivan fits the bill perfectly.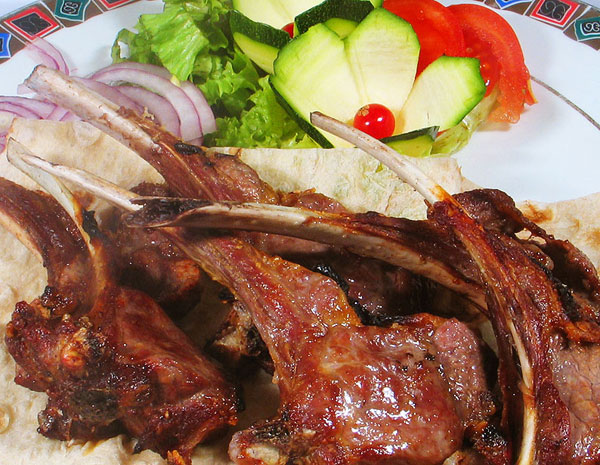 For affordable and delectable Georgian cuisine, travelers should head to Cat Restaurant (Ресторан "Кэт" at 24, Karavannaya St., Tel. +7 812 912-26-74). Located right in Palace square, this tiny and unassuming spot absolutely fills up in the evenings, so reservations are recommended. Choose from a wide variety of hearty Georgian mains, or opt for delicious vegetarian pates (lobio, pkhali) and of course khachipura (delicious Georgian cheese bread, filled with Georgian sulguni cheese). Reasonable prices and yummy house wine are nice bonuses.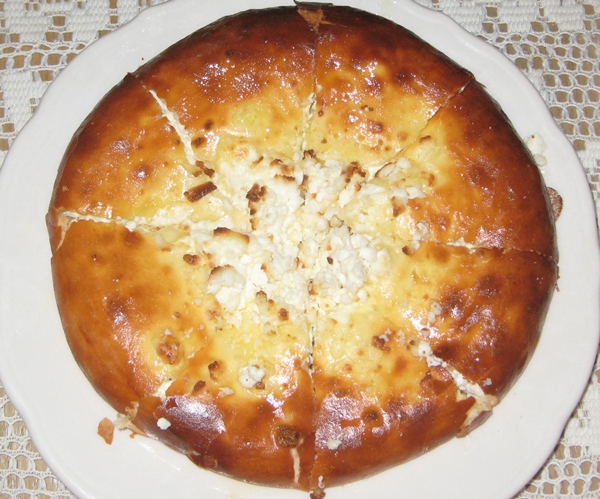 What to Do
No trip to St. Petersburg is complete without seeing The Hermitage, a stunning collection of works of art. Get ready to be here all day, full of vigor and energy, because the slow walk through the halls will require the utmost concentration. Travelers can study the works of the Impressionists, wander through the halls featuring thrones and suits of armor, or even see an Egyptian mummy. Some of the world's most important paintings are still located here, and seeing them in such a unique environment is an experience not to be missed. For some extra tips, pay a visit to the museum's information kiosks, where you can get all the necessary information about the collections or find a route that allows for a couple of hours of visiting but all of the main sites explored.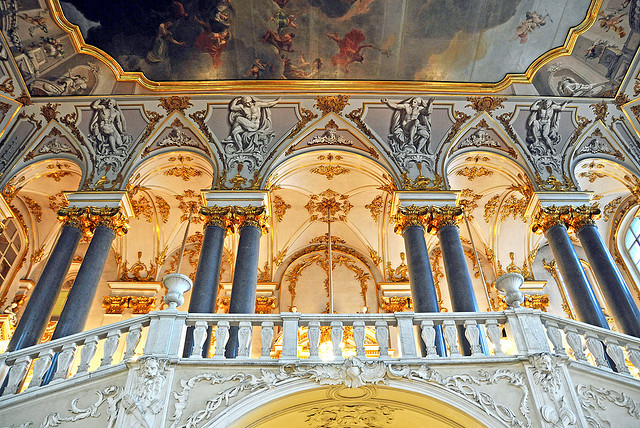 For an awe-inspiring religious landmark, travelers must see Kazan Cathedral. Built in the first half of the nineteenth century, this is still a very holy site, meaning travelers should dress conservatively if they hope to gain entry. The exterior boasts stunning statues that relate closely to the city's past triumphs, and the interior of the Kazan Cathedral is no less impressive. The cathedral is decorated with countless sculptures and paintings by famous artists, all of which will delight those with an interest in the arts. Among the paintings is the particularly noteworthy work by Bryullova entitled "The Capture of Mary into Heaven." You can also find all the icons of patron saints of the city here, though the main shrine of the Kazan Cathedral, is an icon of Kazan Mother of God, located in the central part of the temple.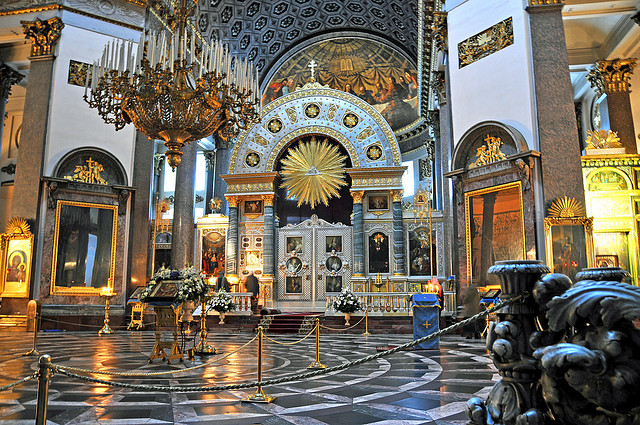 St. Isaac's Cathedral is considered one of the largest Orthodox churches of St. Petersburg, and is another cathedral well worth a visit. At present, the temple functions as a museum, but on special days of worship, services are still being conducted. It's an excellent spot to watch the bustle of the city below, with great views of the Neva River and Nevsky Prospekt. Travelers who aren't that fond of heights and who cannot handle a large number of stairs on a narrow, twisting staircase should probably stick to exploring different areas.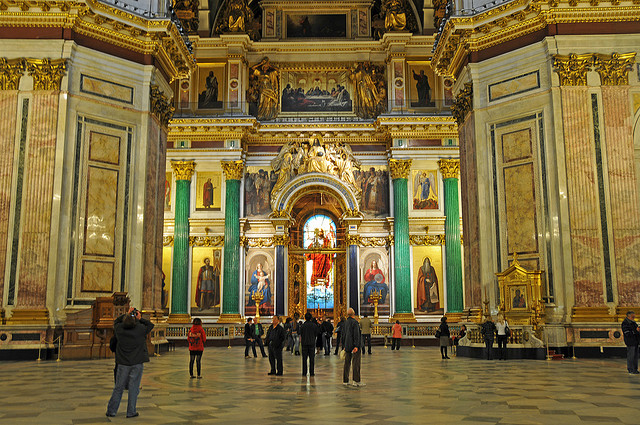 The cruiser Aurora isn't just a ship moored off the coast of the Neva River; it's a major cornerstone of Russian history. This veteran of the Russian fleet went around half of the globe and participated in the famous Battle of Tsushima. Now, it rests on the murky waters of the Neva River, serving as a kind of open-air museum. Visitors can explore the deck and engine room, while inside also has a exhibition devoted to the deeds committed by the crew of the Aurora. Entrance to the cruiser is completely free, but entrance to the underwater hull and the engine room does cost a small amount.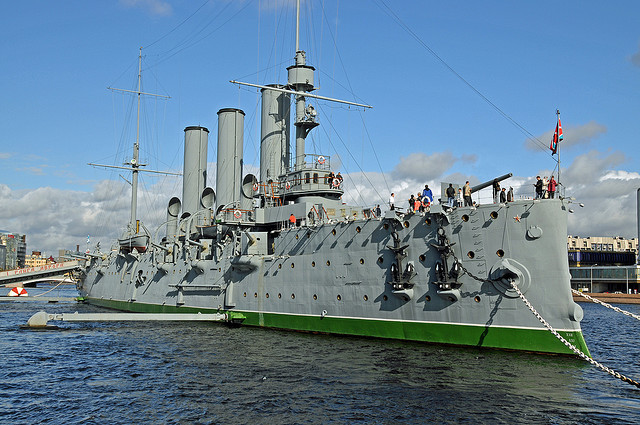 The Church of the Resurrection, better known as the Church of the Savior on Spilled Blood, was built in the sixteenth and seventeenth centuries after the death of the Russian Emperor Alexander II. A religious site with a truly rich history, the temple once served as a warehouse and today, works as a museum. Decorated with numerous mosaics and murals made from drawings by famous Russian artists like Vasnetsov and Nesterov, it's a delight for romantics interested in Russian art. The inside of the cathedral is adorned with Italian marble and semiprecious stones, like jade, topaz, and rock crystal. The stones are especially beautiful when they shimmer in the sun, so try to plan for that if possible. This is one site that shouldn't be missed by travelers!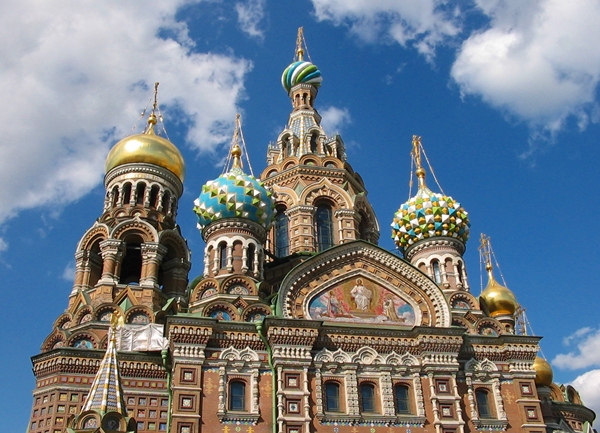 Related Posts
Top 5-Star Luxury Hotels in St. Petersburg
Review: Peterhof Fountains and Gardens
Preview: Four Seasons St. Petesburg Opening in 2013
St. Petersburg, Russia with Kids
Need Award Booking Help? Our fee is as low as $75 per ticket if you book your hotel or cruise with us.
If you enjoyed this, join 200,000+ readers: please follow TravelSort on Twitter or like us on Facebook to be alerted to new posts.
Become a TravelSort Client and Book 5-star hotels with Virtuoso Perks and Four Seasons Preferred Partner Benefits
Photo Credit: Taleon Imperial Hotel, Tradition Hotel, bigglesmith, Archer10(Dennis), fstroganov, alexkon, thisisbossi, bbmexplorer