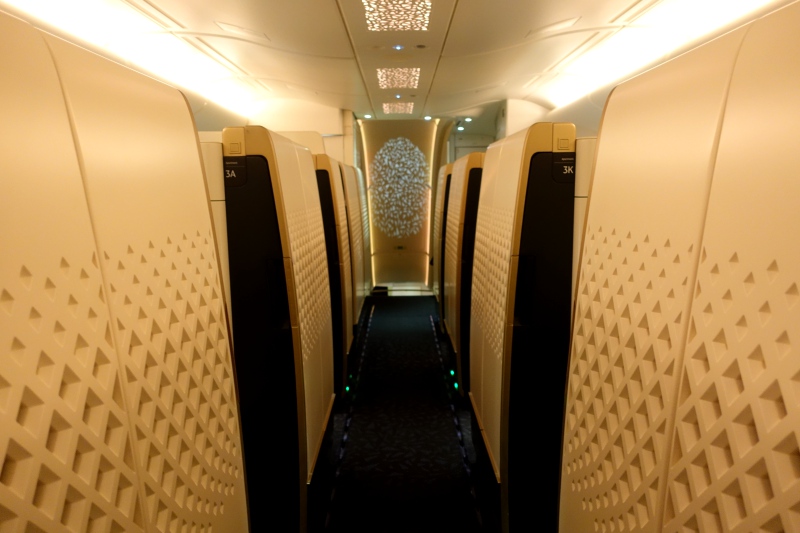 We received a 65K Citi AAdvantage Platinum Select bonus offer in the mail, which is a great offer, especially as this offer doesn't have the usual 24 month language, which prevents many from earning AAdvantage miles after already earning them once for the Citi AAdvantage Platinum Select and CitiBusiness AAdvantage. Here are the details, along with what you can do to get targeted.
Earn 65K AAdvantage miles after $4000 in spend within the first 3 months of account opening
Apply by December 15, 2017 (this is our expiration date; check your targeted mailer in case it has a different validity period)
No foreign transaction fees
Earn 10% of your redeemed AAdvantage miles back, up to 10,000 miles each calendar year
2 AAdvantage miles for every $1 spent on eligible American Airlines purchases and on purchases at telecommunications merchants, gas stations and car rental agencies
$95 annual fee is waived the first year
First checked bag free on domestic American Airlines flights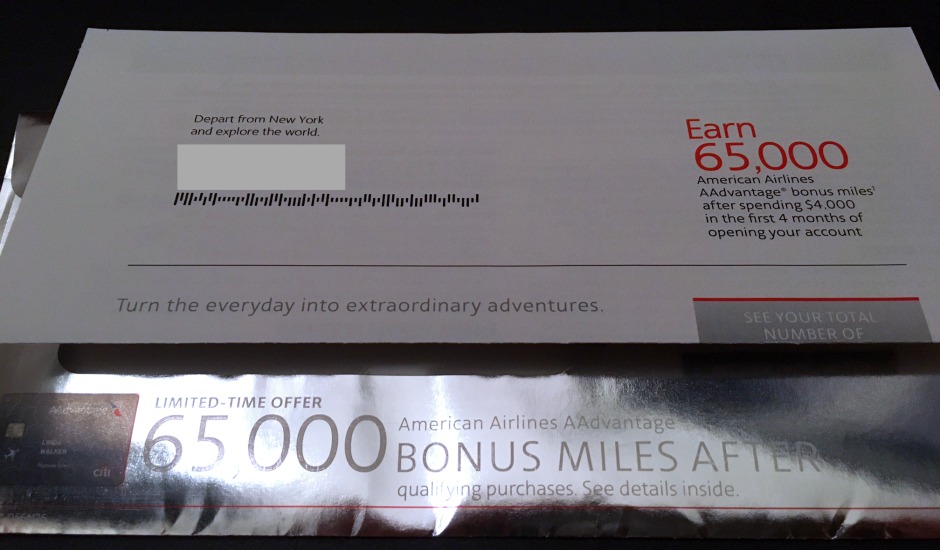 FAQ
How Can I Get Targeted for the 65K Citi AAdvantage Platinum Select Offer?
In our case the offer was for our son, who is too young for his own credit card, but one of us will likely apply instead. The trigger for these offers is often a new AAdvantage account, so if you have a household member who doesn't yet have an AAdvantage number, creating an AAdvantage account may well trigger the offer. Flyertalkers have even been known to create new AAdvantage accounts for their pets–not suggesting you should do this, but just explaining what some have done.
If Someone Else in My Household Received the Mailer, Can I Apply Instead?
Because it's a targeted mailer, you must use the invitation number to apply, but at least with the one I received, it's possible to change both the first name and last name in the name fields.
What If I Already Have a Citi AAdvantage Card?
At least in the case of our offer, it states "If you are an existing Citi AAdvantage cardmember, you are not eligible for this offer on your existing account." This was on the back of the offer, below the fine print explaining the benefits. But note that this does NOT usually disqualify you from receiving the bonus, even if you have an existing Citi AAdvantage card; it just means you can't get those bonus points on your existing Citi AAdvantage card. You would have to apply for this new card, to earn the signup bonus, and this new card constitutes a new account.
Which Great First Class and Business Class Awards Are Possible Using AAdvantage Miles?
A few of my favorite are:
Recommended Posts
60K Citi AAdvantage Card Bonus Offers Return
Book 2 Cathay First Class Awards with Alaska Mileage Plan Miles?
Transfer AAdvantage Miles to AMEX Points or Ultimate Rewards Points?
How We Earned 1 Million Miles and Points in 2016 Without Flying