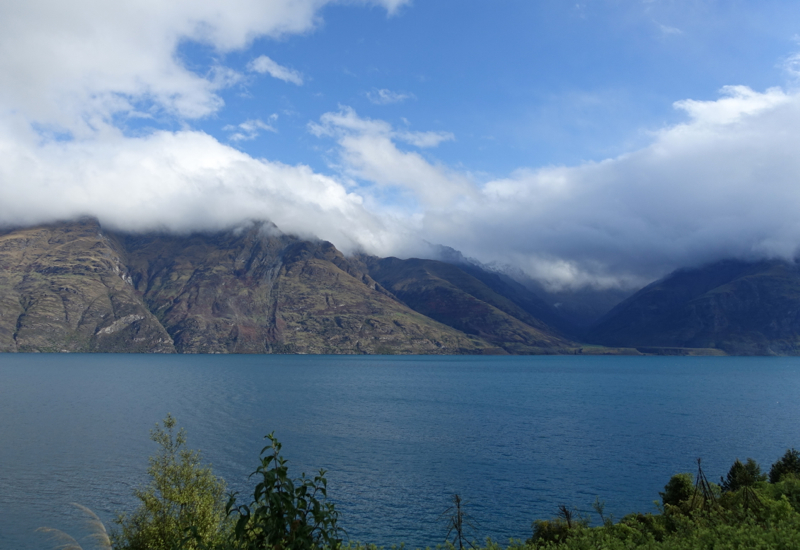 Here are 6 reasons why I love New Zealand, which we've been fortunate enough to visit over the past week, as part of site inspections for TravelSort Clients. In fact my husband was wistfully saying how he wished we could move here, though being from Hawaii, I'm somewhat leery of being so far from the rest of the world. But that distance also contributes to the unique flora and fauna found only in New Zealand, and in some cases to feeling as though you've stepped back a few decades (in a good way) when it comes to easy intra-country flying (see below).
Of course, this is is just a starting point–thrill seekers could fill a list of 10 things they love with adventure sports alone, such as bungee jumping, skydiving, surfing and more, while oenophiles could point to New Zealand's Pinot Noirs, Sauvignon Blancs, Rieslings and other wines as reason enough to go.
1. Stunning Scenery
If you've seen any of the Lord of the Rings movies by Peter Jackson, you'll know that New Zealand's stunning scenery helps make you believe that you really are in Middle-earth, so striking are the diverse landscapes. We only scratched the surface, and were still enthralled by what we saw.
We've enjoyed beautiful sea views and sunsets in the North Island: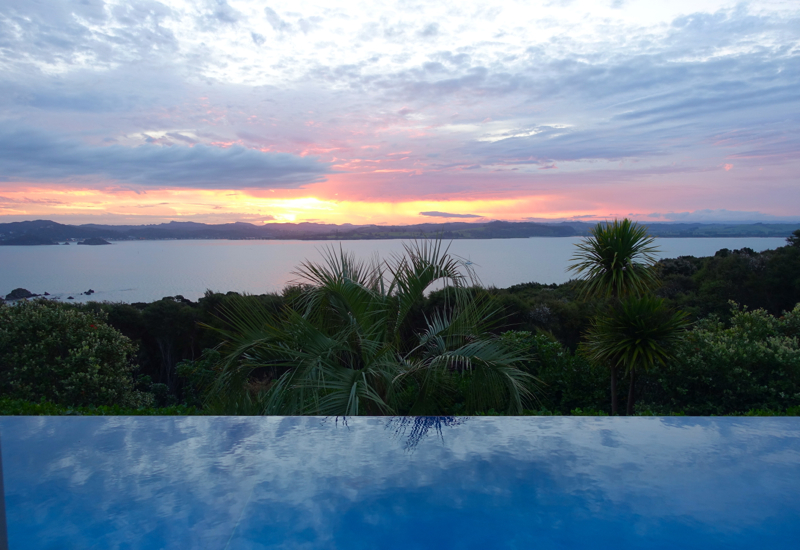 Beautiful lawns and gardens at Otahuna near Christchurch: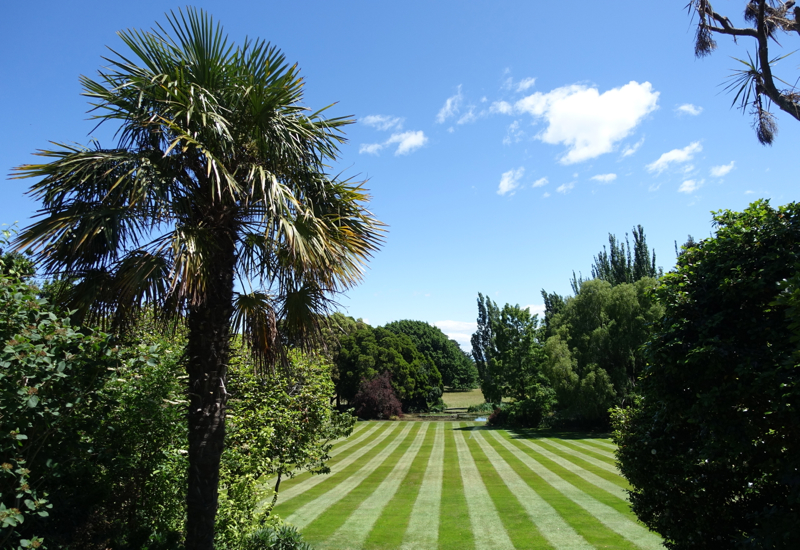 And spectacular turquoise lakes framed by snow capped mountains in Glenorchy and Queenstown: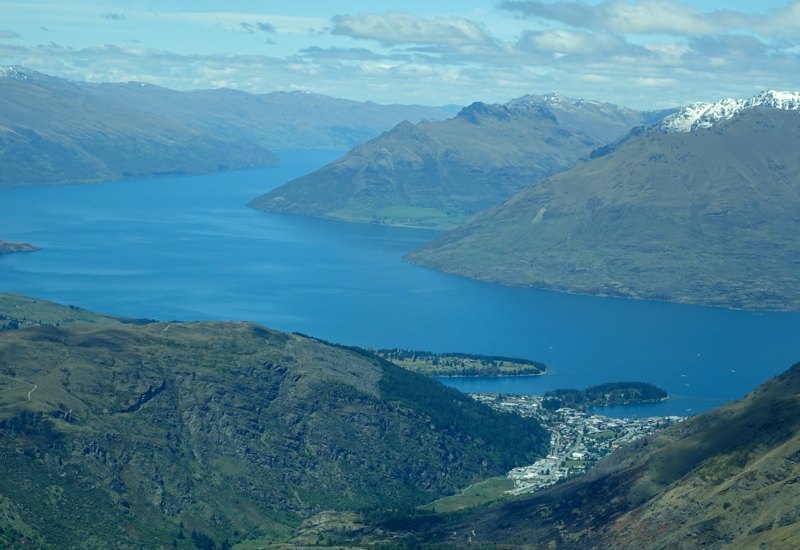 2. Superb Luxury Lodges
Don't come to New Zealand expecting to find a Four Seasons, Mandarin Oriental, Ritz-Carlton, or most other international luxury hotels. Instead, for the best possible experience, make sure to stay in one of the several luxury lodges. Each is unique and makes the most of its specific setting, but all have only a few guest suites, making them perfect for honeymoons or anniversary trips or, if you book out the lodge, a special extended family vacation or a celebration of a milestone birthday with your closest friends. Also see Best New Zealand Luxury Lodges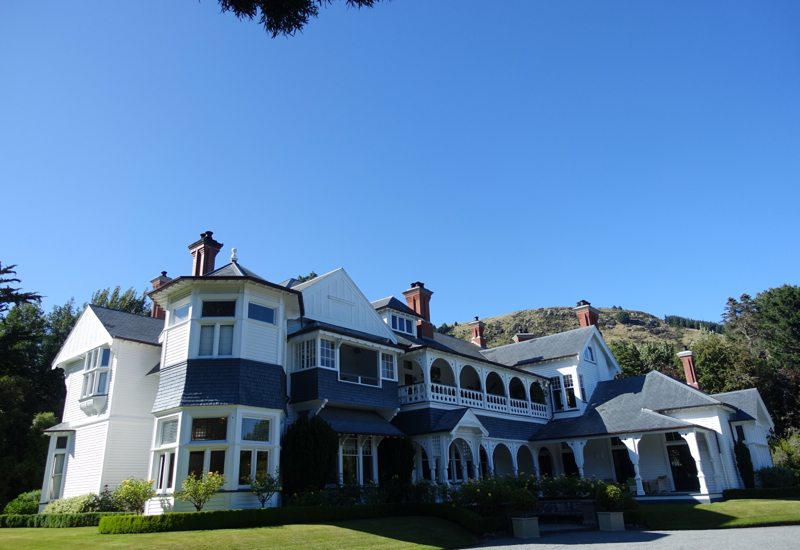 3. Friendly People
Sure, I admit we've stayed in some incredible luxury lodges, where you'd expect service to be excellent and friendly. But we've also been on several regional economy flights, asked for directions at a rundown auto repair shop, asked for help at a local gas station, bought cheese at a local shop, and asked to use the telephone at a store. Perhaps we've been lucky, but we've been consistently greeted and helped in a friendly, open way that has helped keep our spirits high this entire trip. Beyond the places we stay, people are a big part of our memories of each trip, and New Zealanders' friendliness is memorable.
4. Great Locally Sourced Food
New Zealand enjoys a temperate climate, enabling a variety of vegetables and fruits to be grown. In fact, I learned at Otahuna that certain trees, such as pine trees, grow faster in New Zealand than in any other country. Add to this the excellent grass for grazing (it's impossible to go too far without seeing some sheep or cows) and salmon and other fish from freshwater and ocean sources, and you have a chef's dream in terms of abundant, high quality ingredients.
One of the many delicious dishes we've sampled include this inspired combination of housemade copa (from Otahuna's own pigs), creamy New Zealand buffalo mozzarella and Asian pear, all dressed with vanilla infused olive oil and drizzled with aged balsamic, with greens from the garden: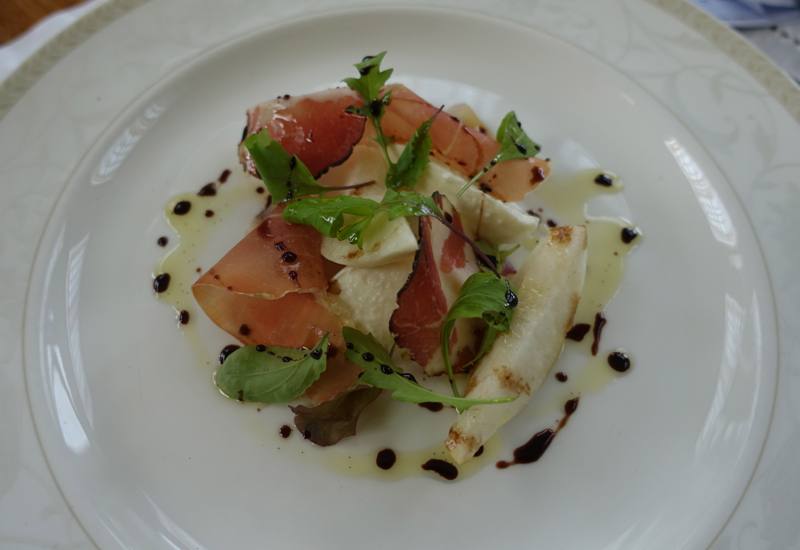 And a local lamb dish with asparagus and sweet peas at Matakauri Lodge was also excellent: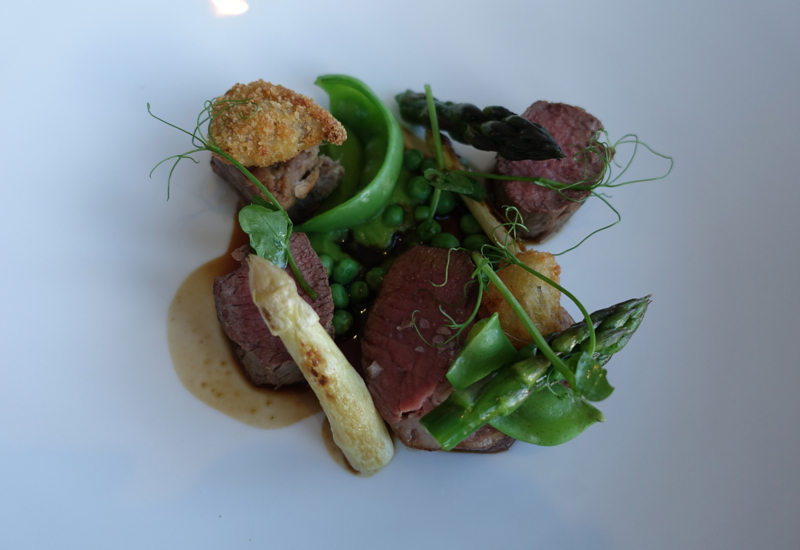 5. Fly Without Hassle on Regional Flights
Picture this: you have no checked baggage and arrive at the airport 20 minutes before departure, have your boarding pass scanned 15 minutes prior to departure without having to go through security, and are on the plane 5 minutes after that. That's reality–for many New Zealand regional flights, at least. You can even take your own water with you, although if you forget to, the flight attendant serves water during the flight.
6. Air New Zealand Safety Videos
Even if you've never flown Air New Zealand, you've probably seen one of their epic safety videos, such as the Lord of the Rings one (see Funny Airline Videos) or the one we recently saw, or this Men in Black Safety Defenders video that was on our flight from Auckland to Christchurch:
If you've been to New Zealand, what did you love (or not love) about your experience?
Related Posts
Best New Zealand Luxury Lodges
One of the Pacific's Best Hidden Secrets: Guess the Place
Where to Travel with the Strong U.S. Dollar
Ben Schlappig: My Favorite Cities in the World
Top 20 Luxury Honeymoon Destinations
Need Award Booking Help? Our fee is as low as $75 per ticket if you book your hotel or cruise through us.
If you enjoyed this, join 200,000+ readers: please follow TravelSort on Twitter or like us on Facebook to be alerted to new posts.
Become a TravelSort Client and Book Your New Zealand Luxury Lodge with VIP Amenities!