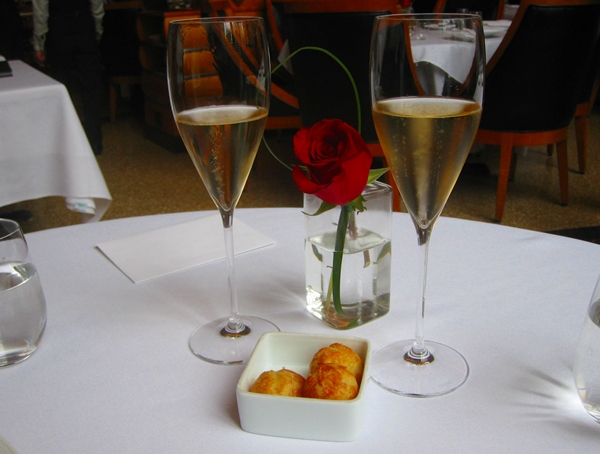 Earn 5X points for all dining by activating your Chase Freedom 5X Q2 2014 Bonus for Restaurants and Lowe's. I don't know about you, but I plan to max out this April-June 5X bonus on restaurants, and doubt I'll spend anything at Lowe's, even on gift cards. This even in spite of the United Award Chart Devaluation, which also devalued Ultimate Rewards points. This raised my bar for earning UR points to 5X, so I opt not to earn them unless I can earn at least 5X, which isn't that difficult:
5X on All Amazon Spend (which is much of our household spend, given all the things sold on Amazon)
5X on All Dining (this post)
The Chase Freedom's 5X for restaurants April-June 2014 is the main time my Chase Freedom will get used in 2014, due to the Chase Freedom's disappointing 2014 5X calendar.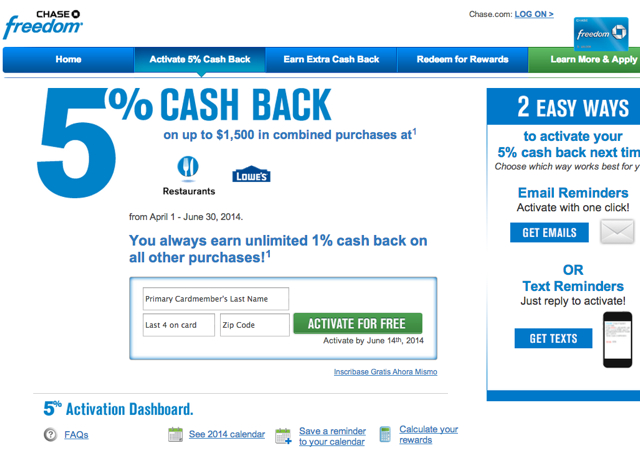 Most all stand alone restaurants, cafes and fast food outlets qualify for the 5X bonus, but to be safe, avoid restaurants in larger venues, such as hotel restaurants, department store restaurants, and concession stands in sports stadiums:
"Merchants in the Restaurants category are merchants whose primary business is sit-down or eat-in dining, including fast food restaurants as well as fine dining establishments. Please note that some merchants that sell food and drinks located within larger merchants such as sports stadiums, hotels and casinos, theme parks, and department stores may not be included in this category."
It's easy to max out this category and earn 8250 Ultimate Rewards points (7500 points + 750 points as 10% annual bonus) per person, or 16,500 if both you and your spouse or partner each have the Chase Freedom and max out the bonus.
Naturally, we're not spending $3000 all on actual dining in April-June; we'll be buying gift cards to our favorite NYC restaurants. Last year, some of our favorite gift card purchases were at Gramercy Tavern, Blue Smoke and Num Pang.
This year, here are my picks for NYC restaurant gift cards:
Splurge
New American
Thai and Laotian
Pancakes / Brunch
Bakeries and Desserts
GROM Gelato
Have you activated your Chase Freedom 5X Q2 2014 Bonus for Restaurants and Lowe's?
Related Posts
Sapphire Preferred Trip Points for First Fridays: Chase Freedom 5X Beats It
Where to Eat in NYC: The Best New York Restaurants Right Now
Best Credit Cards with No Foreign Transaction Fees
Goodbye Chase Freedom Exclusives Even for Grandfathered Members
Need Award Booking Help? Our fee is as low as $75 per ticket if you book your hotel through us.
If you enjoyed this, join 100,000+ readers: please follow TravelSort on Twitter or like us on Facebook to be alerted to new posts.
Become a TravelSort Client and Book Your Hotel with Virtuoso or Four Seasons Preferred VIP Amenities!