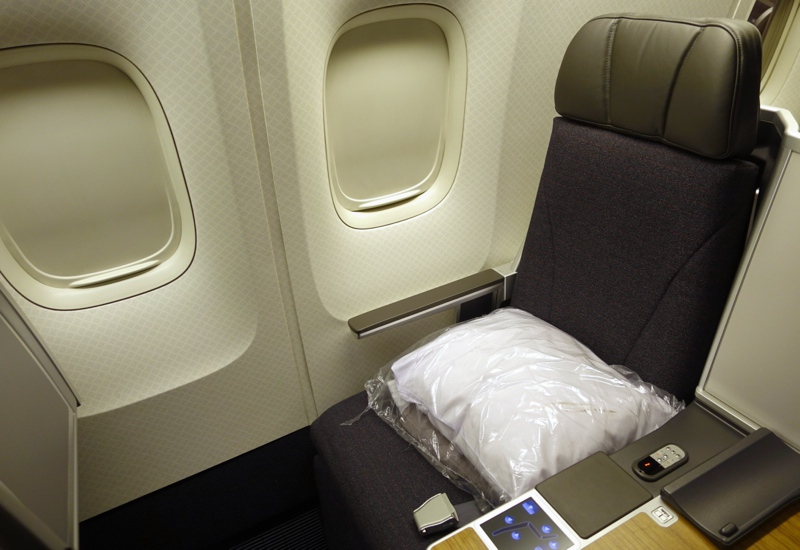 The $200 AMEX Platinum Airline Fee Credit isn't as easy for most people to use as the $250 Citi Prestige airfare credit or the $300 Chase Sapphire Reserve travel credit, for a couple reasons:
It's restricted to one airline, that you choose at the time you receive the card, with the ability to change your selection only once a year, in January; and
It's officially limited to airline incidental fees, such as baggage fees, lounge fees and in-flight food/drink when billed directly by the airline.
Fortunately, at least as of the time of this writing, it's still possible to receive statement credit for purchasing American Airlines e-gift cards, at least for denominations of $100 or under, bought as separate transactions (do not buy two $100 e-gift cards as part of the same transaction).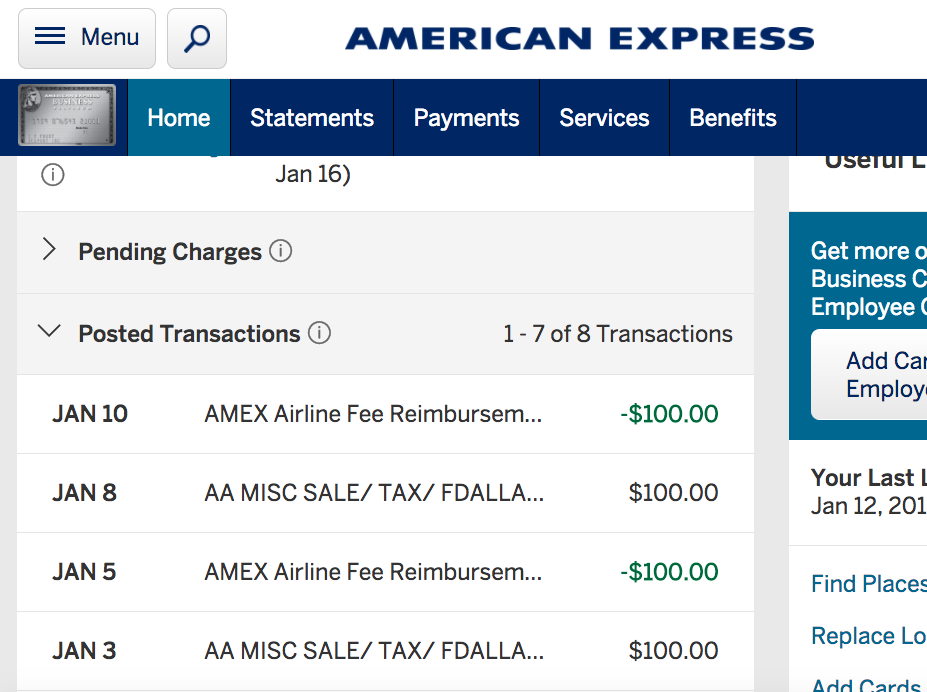 FAQ
Which Other Airlines' Gift Cards Are Also Reimbursed?
While there are no guarantees (since officially the airline fee reimbursement is for incidental expenses only, not for gift cards) currently airlines that work are:
What About United? Are There United Gift Certificates That Are Reimbursed?
No, and MPX is also no longer reimbursed. But it is possible to set up a
United Gift Registry
, fund it with your AMEX Platinum, and get those contributions reimbursed. Be sure to send an email announcement to yourself for ease of finding your gift registry in order to make a contribution. It takes 24 hours after creating a gift registry and funding it before you can apply the funds to a United flight.
How Long Does It Typically Take for the AMEX Platinum Airline Fee Statement Credit to Appear?
It generally only takes a few days; for me it took a couple days since the transaction for the statement credit to post. Naturally though, if your transaction wasn't a true airline incidental fee, you have no recourse if it doesn't post, because as mentioned airline gift cards are not reimburseable expenses per the terms.
Can I Use An Airline Gift Card Immediately?
In most cases, no–it takes 72 hours until the gift card can be redeemed, using the code.
Can You Use Airline Gift Cards for Taxes on an Award Ticket?
Check the terms of your gift cards, but at least for AA gift cards, they cannot be used for taxes on any award ticket; they can only be used for fully paid for revenue tickets.
Where Do I Change My AMEX Platinum Airline Choice?
Log into your AMEX account and go to
Airline Choice
to change your selection.
Have you received your $200 AMEX Platinum airline fee reimbursements in 2017?
Related Posts
Maximizing the AMEX Platinum Airline Fee Credit
2017 Airline Fee and Travel Credits: Which Credit Cards and Tips
10K AMEX Bonus Points to Enroll in Extended Payment
100K AMEX Business Platinum: Refer Friends for Up to 55K
How We Earned 1 Million Miles and Points in 2016 Without Flying
Need Award Booking Help? Our fee is as low as $75 per ticket if you book your hotel through us.
If you enjoyed this, join 200,000+ readers: please follow TravelSort on Twitter or like us on Facebook to be alerted to new posts.
Become a TravelSort Client and Book 5-Star Hotels with Virtuoso or Four Seasons Preferred Partner Benefits!