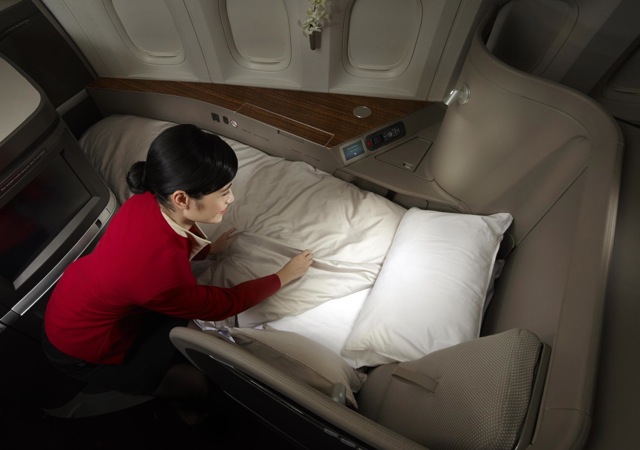 There's a 20% AMEX Membership Rewards transfer bonus to British Airways Avios today through December 31, 2013.
This is the lowest AMEX Membership Rewards transfer bonus to Avios in the past couple of years–other AMEX transfer bonuses have been:
So taken in that context, it's a very low bonus; but it's obviously better than nothing if you wanted to transfer AMEX Membership Rewards points to Avios anyway for upcoming travel.
So is either offer worth it? If you have a need for Avios over the next year to book award travel, then yes. I wouldn't transfer either AMEX membership rewards points or SPG points if you don't have a pretty good idea of what you'd redeem the Avios for over the next year.
The SPG 56% bonus is more attractive, but don't forget that you do need to wait both for the SPG points to become Avios, and up to 4-6 weeks after the date of conversion for the British Airways extra 25% bonus to post–so this isn't a good option if you need to book an Avios award within the next month.
There are still good value uses of British Airways Avios:
Short, direct flights, especially ones that would be expensive as paid tickets. For example, NYC to Montreal on AA is just 4500 Avios each way, the West Coast to Hawaii on AA is 12,500 Avios each way, Miami to Buenos Aires on LAN is 25,000 Avios each way (all of the above are in coach).

U.S. to Caribbean or U.S. to South America awards on Amercian or LAN, with no fuel surcharges

U.S. to Europe awards on Air Berlin or Aer Lingus with no or low fuel surcharges

For non-elites booking for a last minute award, as there are no close-in ticketing fees
Don't forget as well that the British Airways award calendar opens about 1 month before American AAdvantage, so if you don't have much date flexibility, are flying with a partner, and really want to fly
Cathay first class
, it may be worth the premium in miles to book with Avios instead of AAdvantage miles.
Do you plan to take advantage of either transfer bonus to British Airways Avios?
Related Posts