1. Singapore
No wonder Anthony Bourdain, who has been to Singapore a number of times for No Reservations and more recently The Layover, says of Singapore "If you love food, this might be the best place on earth." The Malay, Indian, and Chinese influences make for a melting pot for foodies and a huge variety of dishes, as well as unique Nonya dishes that incorporate Chinese and Malay flavors. And luckily for epicures on a budget, some of the best food to be found is not in restaurants, but at hawker stands or hawker centers, such as the Maxwell Road Hawker Center (try the Hainanese Chicken Rice with condiments from the Tian Tian stall) and East Coast Lagoon Village, where Roxy Laksa & Prawns Noodle offers up fragrant and spicy curry laksa. We especially crave Char Kway Teow, a savory mix of seafood, Chinese sausage, and noodles stir fried with dark sweet soy sauce, and also the succulent, juicy messiness that is chili crab.
@Camemberu represents an excellent food and travel blog for Singapore, and @HungryGoWhere offers a great comprehensive Singapore food and restaurant guide.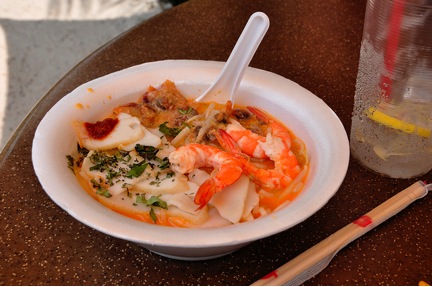 2. Paris
Paris is still considered by many to be the food capital of the world. It truly is one of Europe's culinary centers, with the restaurant trade beginning here just over 220 years ago. Even with the passage of time, Paris is still very much a food town, and it certainly is the place for food lovers from all walks of life to go at some point in time. Good food is a birthright and its appreciation a rite of passage in Paris, where a meal — sometimes even coffee — can last hours.
Whether one wants to go to Poilâne for sourdough and butter cookies, Le Grenier à Pain for chocolate tarts and apricot bread, Berthillon for luscious ice cream and sorbet, or Pierre Hermé for macarons, don't miss Paris desserts. Forbes notes, "when it comes to dinner, the choices can be a bit overwhelming. The traditionalist should consider Plaza Athenee – where chef Alain Ducasse offers dishes like Dover sole with clams and cockles as well as poultry pie" – or Taillevent for a decadent lunch. For those that want a more creative, bistro style meal, try Frenchie, Le Chateaubriand, Rino, or Spring; but be sure to reserve well in advance, as there's plenty of stiff competition for these hot tables.
Follow @davidlebovitz and @parisbymouth for excellent tweets about the Parisian foodie scene.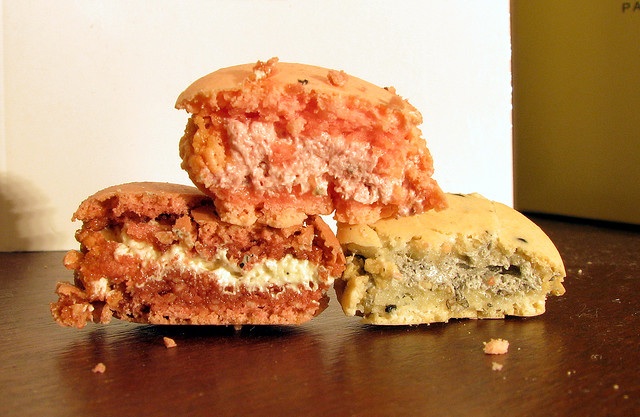 3. Tokyo
Many people consider Paris and New York the culinary capitals of the world. Yet with over 160,000 restaurants, Tokyo can make its case as the pinnacle of fine dining, and for good reason. Tokyo surpasses both Paris and New York with their number of three Michelin star restaurants with 11 three Michelin star restaurants and 261 Michelin stars total. In a country the size of California with a population roughly that of the United States, the quantity and variety of food offerings in Tokyo is astounding.
Tokyo serves a wide array of delicious distinct Japanese foods such as sushi, sashimi, gyoza, udon, ramen, and tempura. Whether it's slurping soba noodles at Namiki Yabusoba, scooping up Tofu at Toufuya-Ukai, devouring Katsu at Itsen, or waking up early to go to the Tsukiji Fish Market for some incredibly fresh sashimi, one is more than certain to enjoy a wonderful meal. But part of the reason that Tokyo is such a great eating city, is that while two-thirds of the Michelin-starred restaurants in Tokyo serve Japanese cuisine masterfully, the other restaurants serve a variety of foods including French, Spanish, Chinese and Italian with the same level of dedication and expertise. And there's no need to go into debt while dining; we highlight some great budget eats in our Tokyo budget travel guide.
@LifeWorthEating is a great source for Tokyo food pictures and @MelindaJoe is an informative Japanese food journalist.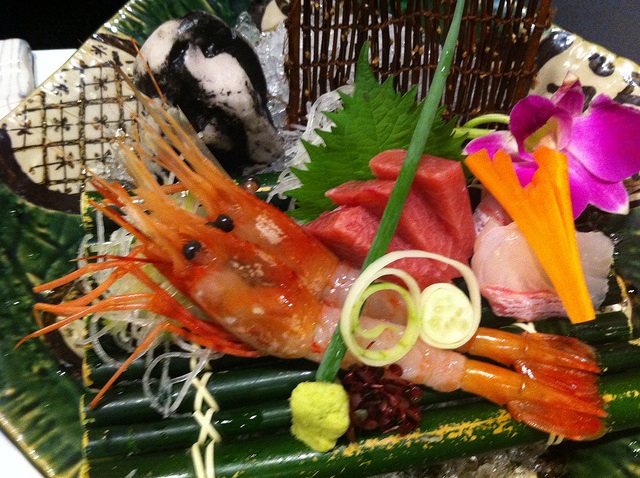 4. New York
New York City is widely regarded as one of the best places to dine in the United States and the World. New York may be known for simple fare such as bagels and cheesecake, but with a mind-boggling array of restaurants at excellent quality, NYC offers every possible cuisine one can think of at every price point possibly imaginable. Whether it's savoring 3-Michelin star creations at Daniel Humm's Eleven Madison Park, digging into juicy pork buns or Korean fried chicken at Momofuku, devouring a burger at Danny Meyer's Shake Shack, pairing expertly pulled beer with haute Czech small plates at Hospoda, or enjoying a meal discovered in a hole in the wall somewhere down a dark alley, food lovers can find and enjoy truly authentic cuisines from all over the world no matter where they eat in the city.
Check out @nytdining for an always-reliable NYC foodie source, and @goodappetite, representing food writer Melissa Clark, for even more insider information.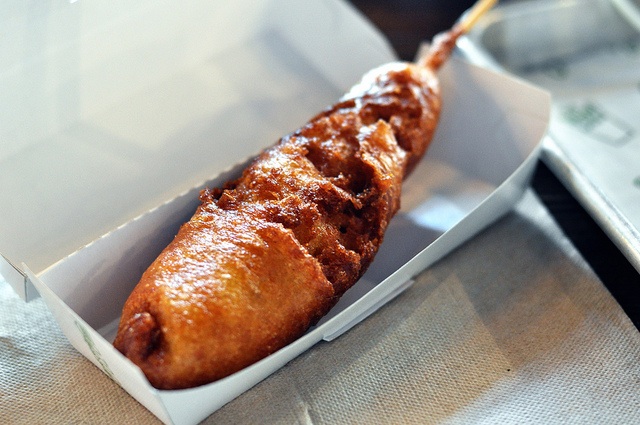 5. Los Angeles
Considered by many to be the most entertaining city in the United States, Los Angeles is also known for having a great variety of foods from all over the world. Regardless of what one is in the mood for, whether it's Mexican, Italian, Thai, Japanese, Armenian, Indian, Peruvian, or American, it is probably in Los Angeles. From traditional American diners to the new wave of organic cafes, to inexpensive taco trucks, and swanky eateries with breathtaking food, there is no shortage of options. Frommer's notes that "like everything else in the city, much of L.A.'s dining culture revolves around celebrity-spotting, and places like The Ivy at lunch and Koi for dinner are usually safe bets. If one wants to avoid the celebrity scene, Los Angeles also abounds with inexpensive, authentic food that represents the culinary traditions of L.A.'s many immigrant communities". But finding these places is no easy task. You have to be willing to do a little legwork, go to neighborhoods you might not otherwise go to and often deal with charmless florescent-lit storefronts in strip malls, but your reward is hype-free, authentic cuisine from around the world served up at bargain prices.
Follow @lasates and @eatlosangeles for frequent updates on the Los Angeles food scene.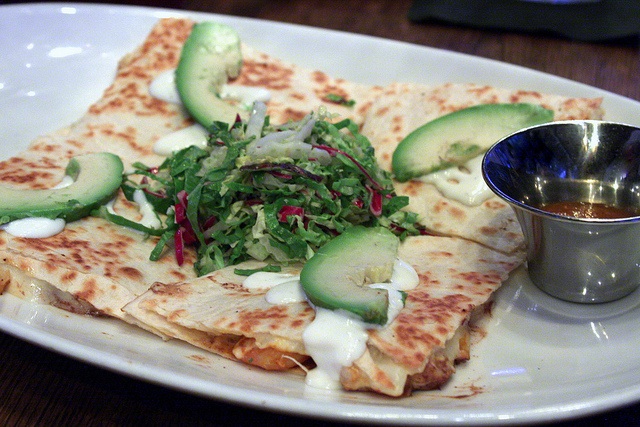 6. Hong Kong
Although Hong Kong is no longer under British rule, imperialism has most certainly left a mark on Hong Kong's culture and their cuisine. The influence of the English Crown has molded Hong Kong into a city that successfully fuses the best offerings of foods from the East and the West.
And food and dining out is serious business in Hong Kong. With more than 11,000 restaurants, Hong Kong showcases the huge regional variation in Chinese cuisine, as one can eat everything from the ubiquitous Cantonese food to Sichuan, Shanghainese, Hunanese, Hakka, Beijing, Chiu Chow, and other regional specialties. With that said, there are also excellent French and other Western choices as well.
But above all, don't miss what Hong Kong is so known for: dim sum. TryLuk Yu Tea House, one of Hong Kong's oldest restaurants, famous for its dim sum, Michelin-star Tim Ho Wan for pork buns and cheong fun, Lin Heung for classic dim sum, or check out the answers to Which places in Hong Kong serve the best dim sum. Served at breakfast and lunch, dim sum includes a variety of dumplings, buns, and small dishes, such as har gao (shrimp dumplings), shu mei (shrimp and pork dumplings), char siu bao (barbecued pork buns, either steamed or baked), Hong Kong egg tarts, lotus leaf wrapped sticky rice, and much more. Whether it's dim sum, pork roasted over an open fire or a huge wood burning rotisserie oven, incredibly fresh seafood or noodles, or Congee, a thin porridge made with rice boiled in water, one will walk away from Hong Kong having dined well.
@hkFoodGeek and @kwebberwrites are both Hong Kong-based food writers who will guide you through this culinary metropolis.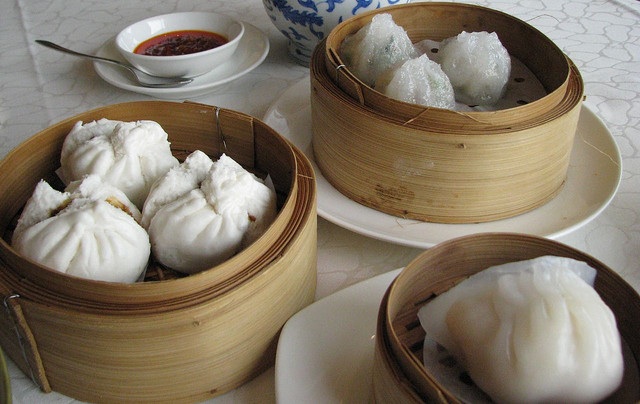 7. Bangkok
Thai food is popular the world over, but eating Thai cuisine in Bangkok itself is worth any number of miles you might traverse to arrive here. Try authentic gaeng daeng, or red curry, which incorporates the rich coconut milk flavor into a spicy and tender dish. However, you don't have to rely on the items you are used to seeing on your local Thai takeout menu. Indulge in the experience of local food stalls, where you can order hoi todd, which are oyster omelettes, or moo kratium prik thai, a stir-fried pork dish infused with garlic and pepper. Bangkok's general ambience also adds a lot to the foodie scene, as its riverside location and architectural variety lends an air of exploration to your stay.
For a guided look at the food scene, check out @thaifoodtours, which runs Bangkok food tours and @RichardBarrow, a Thailand-based travel blogger who often focuses on food.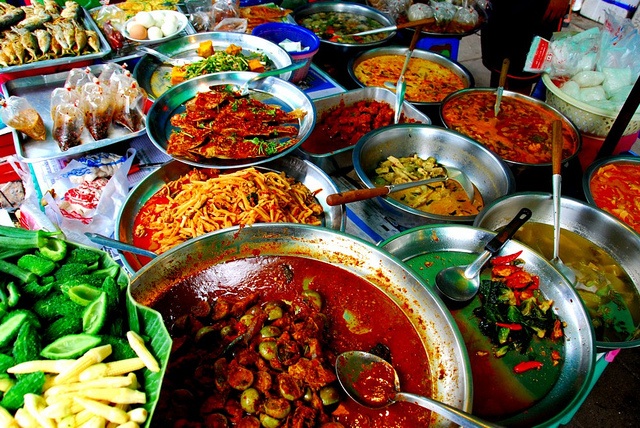 8. Shanghai
Shanghai Cuisine is not one of the eight major cuisines of China, but it is a choice blend of the most appealing aspects of these other national styles of food. Consequently, it is arguably Mainland China's best city for eating; bringing together the best that China has to offer. There are numerous delicious offerings including their well-known fare of soup dumplings, hairy crab, as well as Shengjian mantou, a pan-fried bun stuffed with pork and gelatin. Also popular are any number of "drunken" dishes marinated in local Shaoxing wine, and braised meat dishes such as lion's head meatballs and braised pork knuckle. Whether one is eating soup dumplings at Din Tai Fung, dan dan noodles at Shunxing, Beggar's Chicken at Xindalu, or cumin roasted lamb chop at Xibo be sure to come with an empty stomach and a full wallet.
Check out @ThirstyPig and @shanghaiist for colorful and useful tidbits about food in Shanghai.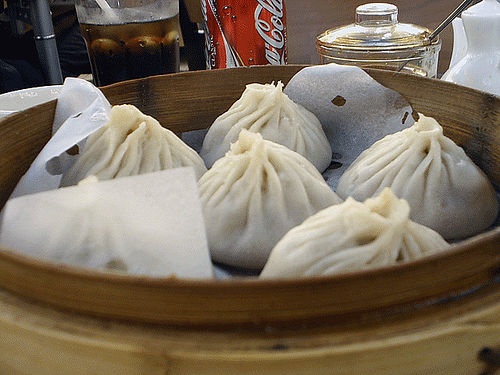 9. Sydney
Sydney is nothing if not an energetic city, and the number of community food festivals and ubiquity of creative dish-making speak to that energy. One of the greatest strengths of the food scene is the extent to which local chefs draw from international cuisines, from fresh fish and chips to Italian sausages to cleansing, aromatic Vietnamese pho. Sydney also has an additional advantage: the Australian wine tradition. There are over 2000 wine producers in Australia, and Sydney's restaurants have perfected the art of pairing these wines with a large spectrum of fine dishes.
@timeoutsydfood and @chocolatesuze are both excellent chroniclers of Sydney's eating landscape.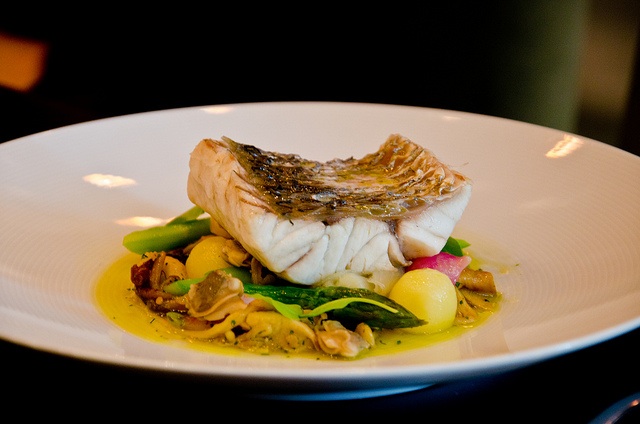 10. San Francisco
A good place to start as a foodie in San Francisco is a visit to the Ferry Plaza Farmers Market, held Tuesdays and Thursdays 10am-2pm and Saturdays 8am-2pm. Go on Saturday for the biggest array of vendors, selling everything (depending on season) from Flavor King Pluots to wild mushrooms to tempura-fried asparagus to tempting crepes and pastries. There are also more permanent shops and eateries in the Ferry Plaza Building, such as the well-known Slanted Door Restaurant, but given the noise and crowds, I suggest putting together your own picnic from the farmers market (don't forget treats from Healdsburg's Downtown Bakery) for an al fresco lunch.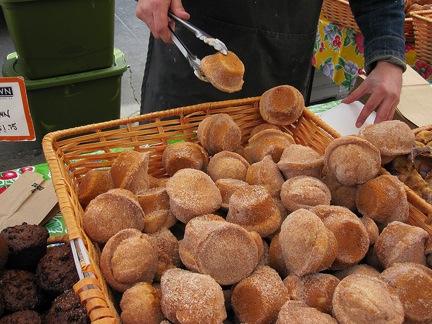 No chance to make it to the farmers market and hungry? Head to Saigon Sandwich on Larkin; sure, it's take out only, no seating, but one bite of these killer banh mi sandwiches, with succulent marinated roasted pork, pate, and fresh veggies on fresh crusty baguette…let's just say you can thank me later. Want a cheap sit down place? Try Thai House Express. This place, in the Tenderloin, gets more colorful characters in as the night wears on, so it also doubles as interesting people watching, but come for the food: pumpkin red curry with duck, green papaya salad, larb and sticky rice. Satisfying and very reasonably priced.
If you're up for a splurge, I have two words for you: Gary Danko. Sure, there are plenty of other excellent upscale San Francisco restaurants to splurge on, but Gary Danko nails the entire experience: superb food, romantic ambience, and excellent service.
Read the tweets from @eatersf to stay on top of restaurants and food happenings, and follow @cremebruleecart to get a taste of where this delicious example of SF food paradise is hanging out!
11. Kuala Lumpur
As the Malaysian capital, Kuala Lumpur offers a flagship experience for the foodie looking for delicious regional cuisine. Asian Heritage Row is just one foodie hotspot, a highlight since the row of historic colonial townhouses combine chic dining with excellent nightlife. One of the other impressive points about the city's eating scene is where you can get your foodie fix – street stalls and upscale restaurants alike showcase Malaysian culinary diversity.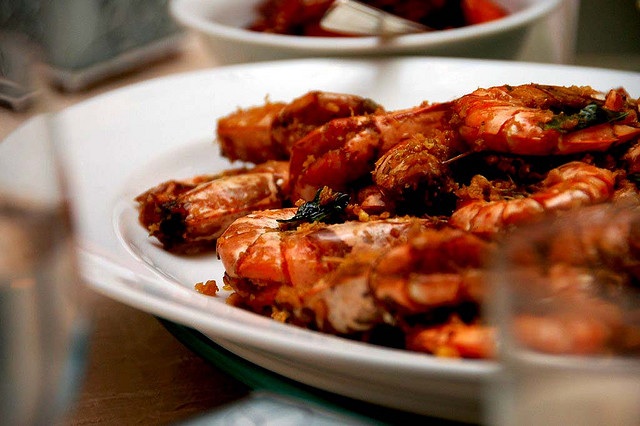 Don't miss out on local dishes like Nasi Lemak (fragrant coconut rice served with spicy sambal, hard boiled eggs, fried anchovies, peanuts, cucumber and sometimes rendang or curry). Nasi Dagang, which is a type of fish curry served over coconut rice is also delicious, and usually includes vegetable pickles, shaved coconut, and hard-boiled eggs, ginger, and onions. Hungry for more? Read our tips on where to find the best, reasonably priced Malaysian cuisine in Kuala Lumpur.
Follow @friedchillies to learn more about Malaysian food before you arrive and @FoodStreet for updates specific to the food scene in Malaysia.
12. Lyon
Lyon has been on the culinary food map for some time, even if it gets a fraction of the international visitors that Paris does. Paul Bocuse has been hailed as the father of nouvelle cuisine, who literally lightened the traditional rich, buttery French sauces, making masterful use of fresh and locally sourced ingredients. His namesake restaurant, Paul Bocuse, has had three Michelin stars since 1965, and Chef Bocuse still presides over evening service. Can't afford it? Head 4 miles out to Ecully where Saisons, a cooking school also known as L'Institut Paul Bocuse, turns out superb meals under the watchful eye of Alain le Cossec—for much less than the quality warrants. Don't forget the incredible local markets, such as Les Halles de Paul Bocuse (make a beeline for Mère Richard for cheese) and Quai Saint-Antoine on a Sunday morning. Have a sweet tooth? You're in luck, since some of France's finest chocolate is in Lyon, at Bernachon and Bouillet; see 15 Best Chocolate Destinations.
@frenchfoodie and @lifesafeast tweet about French food, keeping the conversation more broad than Paris-specific writers.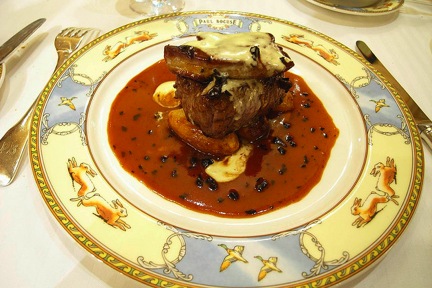 13. Montreal
Can't swing a flight to Paris? Montreal is just a short flight from East Coast cities and has a plethora of scrumptious (if artery-clogging) delights, from stuffed pig's trotter with foie gras and lobster roll with foie gras at Au Pied de Cochon to the ubiquitous poutine and hard cider to artisanal ice creams and sorbets at Havre Aux Glaces in Marche Jean Talon. Don't forget to take advantage of some of the superb $25 prix fixe lunches offered by many downtown restaurants and stock up on delicious fresh breads, pastries (try Boulangerie Guillaume) and of course, bagels. Hungry for more? Check out Superb Bistros, Beer and Bagels in Montreal.
Get great critical tweets on the Montreal fine-dining scene from @lesleychestrman and @FoodGuyMTL for additional frequent updates.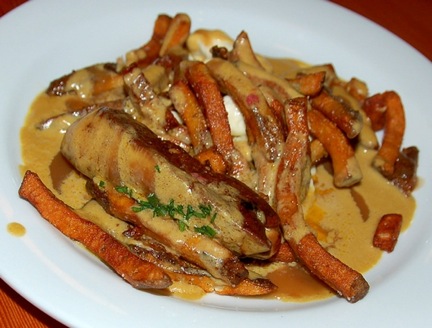 14. Moscow
Moscow tends to fly under the radar as a great foodie city, partly because of the misconception that it's perennially frozen, and partly because of the hassle and expense of getting there (looking at you, Russian Consulates everywhere). But if you haven't been or have only eaten in a hotel or tourist haunts, you're missing out. Café Pushkin offers an upscale atmosphere and Russian classics such as wild mushroom pelmeni , borscht, blini with caviar, piroshky and game dishes. At the other end of the spectrum, you can get tasty and filling blini filled with smoked salmon or cheese and mushrooms at Teremok kiosks, and fresh baked puffy lepeshka breads, plain or stuffed with meat or cheese, are baked in Central Asian-style tandoors at some of the local farmers markets.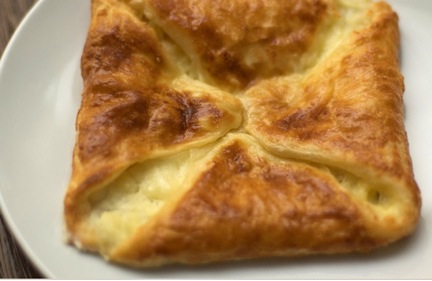 But what really makes Moscow shine are the myriad options presented by all the cuisines of the former Soviet Union: Central Asian plov (fragrant rice with cubes of lam) and lagman (spicy meat noodle soup); Armenian manti; Georgian khachapuri (savory cheese pie, often with an egg) and pkhali (vegetable-walnut pates) and more. Add to this the superb French, Japanese, Korean, Scandinavian and other foreign cuisines available in this metropolis of 10 million, and you begin to realize how food-rich the Russian capital really is.
@SoireeChef and @sassyradish are both chefs themselves with intimate ties to Moscow.
15. Hanoi
Vietnamese might be one of the few cuisines I could genuinely eat every day, thanks to its incredible freshness and use of contrasting flavors and textures: sweet, sour, salty, sweet, silky, crunchy. And what do I crave more than anything when I have a cold? A steaming bowl of pho, Vietnamese beef (or chicken) noodle soup, with broth redolent of ginger, anise, and cloves. Since making your own quality pho broth can take 12 hours, consider it an incredible deal that top-notch pho can be had at a number of street "restaurants" in Hanoi for a few dollars. Hanoi has many other must-tries, from Bun Cha (rice noodles served with nuoc cham, herbs and grilled pork) and Cha Ca (whitefish, stir fried with dill, turmeric and peanuts) to banh cuon (fresh, thin rice rolls stuffed with pork and mushrooms). Of course, there are some beautiful upscale restaurants too, but you'll be missing out if you ignore the incredible street food.
@ravenouscouple will prime you for Vietnamese food know-how and @stickyinhanoi is a great source for the street food scene in Hanoi.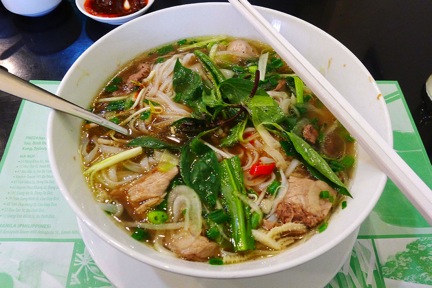 16. New Orleans
It follows that a city so well-versed in celebration must be in want of an incredible food scene – and New Orleans fits the trope. The number of famous local dishes are almost too many to list, but any traveller can be sure to find both intense flavor and satisfying comfort in any New Orleans staple food. From the Po' Boys, which are French bread sandwiches might overflow with fresh fried clams or roast beef, to beignets, the rich warm doughnuts covered in powdered sugar, the streets of New Orleans are truly feast-worthy.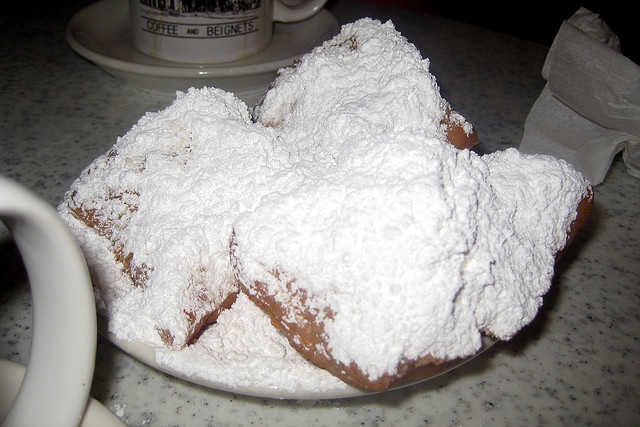 It's difficult even to pin down some dishes in themselves, like gumbo, a New Orleans stew that almost defies description. Thick and often spicy, gumbo comes in infinite varieties – this stew almost singlehandedly makes the city a foodie destination, as you may want to travel across town just to sample different versions. Some of the most delicious varieties include andouille sausage, a rich and local favorite.
@BrettAndersonTP is a noteworthy New Orleans restaurant writer; @NewOrleansMenu is another well-established restaurant critic who covers the New Orleans food scene "obsessively."
17. Barcelona
Situated on the edge of Spain along the Mediterranean sea, Barcelona manages to do something different with Spanish cuisine, something both forward-looking and steeped in deep, delicious traditions. Seafood lovers will appreciate local dishes like Sarsuela, a dish that incorporates shrimp, squid, clams, white fish, lobster, mussels, and other chef's choice items. Tomatoes and olive oil, which you may be used to in Italian combinations, also reach a flavorful zenith in Barcelona, where these ingredients complement a wide variety of shelfish, poultry, and vegetarian dishes.
And as the gastronomic capital of Spain, Barcelona is also home to the Boqueria Market, an enormous food market that has its origins in the year 1200. The market could be more than a day's worth of entertainment for a true foodie, as its network of stalls offer vibrant displays of fresh fruit, seafood, wine, vegetables, sweets, and other delights. For more ideas, check out Barcelona: Food as Art in a City That Never Sleeps.
Follow @spanishcuisine for an insider perspective from a chef in Barcelona and @chefjoseandres for the perspective of a famed chef who has brought the creativity of Spanish cooking to high profile restaurants in America.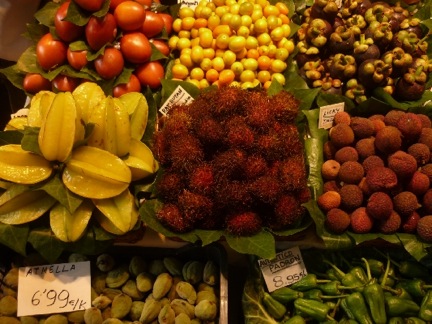 18. Bologna
Bologna is located in the heart of Emilia-Romagna, the cradle of Italy's food culture. It is one of Italy's most unassuming cities – lacking the enormity of Rome, the flashiness of Venice, and the Renaissance-resplendence of Florence, Bologna is really able to hone in on Italian comfort food traditions. Bologna is also far less expensive than these other Italian hotspots, and you don't have to sacrifice culture points either: You can still find superior architecture and history in this quintessential town, complete with piazzas and porticos, gelateria and high-fashion shopping.
Pasta reaches an all-time comfort food high in Bologna, where locals invented items like tortellini. Tagliatelle al ragu is just one signature Bolognese dish, consisting of a broad pasta and a hearty, but finely minced meat sauce of pork and veal. Nearby Parma and Modena are also responsible for some of the finest parmesan cheese and balsamic vinegar in the world, and so any salad or small plate that makes use of those products will reorient how you conceive of these common ingredients.
@cookitaly is an excellent Italian food expert who also offers cooking classes in Bologna; @carlo_spinelli is a great food anthropologist who often focuses on Italy and will get you enticed about cities like Bologna where good food is rooted.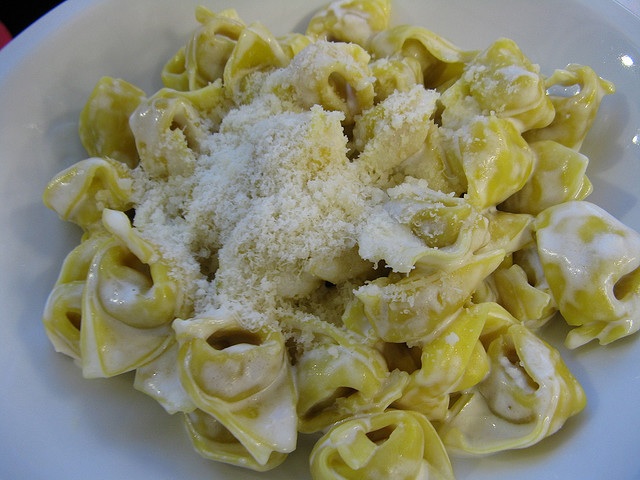 19. Boulder
It's no coincidence that Boulder is a foodie destination, considering that the entire city is infused with a sense of freshness. Boulder has two ingredients that really contribute to its food wow factor: a plethora of farmers' markets and its perfect size.
The Boulder Farmers' Market not only offers a wide variety of standard vegetables, but is also stocked with rarer items like white eggplant and purple beans. And the Farmers' Market model works so well in Boulder because of its size – with just under 100,000 people, Boulder is definitely a city, but it still retains a strong sense of community nestled in the majestic Rockies. This sense of community drives the foodie scene, as Boulder residents gather around, discuss, and revel in an organic, healthy lifestyle and the culinary options that complement that outlook.
@BCFMarkets is the account representing the Boulder Farmers' Market; @userealbutter blogs about authentic, delicious food from the Colorado Rockies.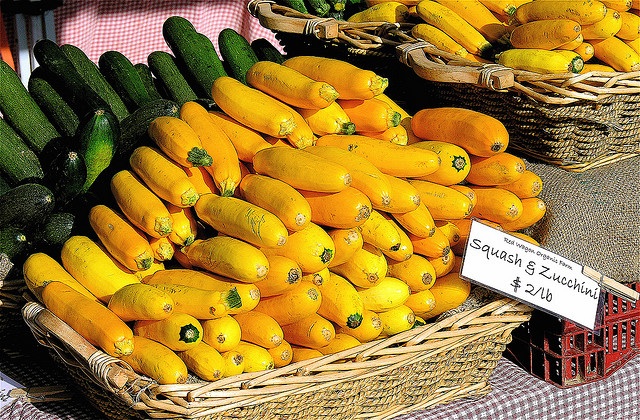 20. Siena
Many residents of Siena are cautious of eating other cuisines when they venture outside of Tuscany and for good reason. With incredible pastas, pizzas, cured meats, and the Sienese specialty panforte (a unique kind of dense cake, made of honey, flour, almonds, candied fruits, and a secret blend of spices), available all the time why would anyone want to be an adventurous eater? Tuscan fare is incredibly simple and rustic yet immensely satisfying. Find convivial osterie and alfresco trattorias on Via dei Rossi and Via del Casato di Sotto. Authentic Sienese fare from roast rabbit to fagioli all'uccelletto (white bean and sausage stew) is served in Via del Porrione's rustic-chic restaurants. Savor pheasant lasagna at Antica Osteria da Divo. Pop into Nannini for espresso and Siena's best panforte. Or if you are still craving something sweet, excellent gelato can be found just off the Campo at two gelaterias called "Il Gelato" and "Brivido". Want more? Check out Siena, A Different Type of Tuscan Delight
Follow @Tuscanycious for great updates on food events in the area and @lifeinabruzzo for great updates on food and lifestyle in Italy.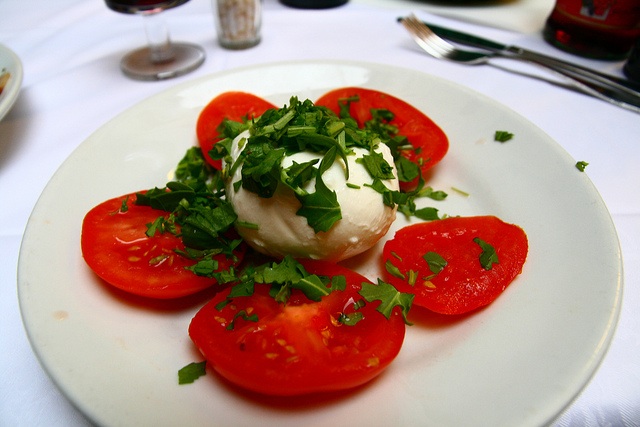 If you enjoyed this, please follow TravelSort on Twitter or like us on Facebook to be alerted to new posts.
Become a Member to find your perfect luxury or boutique hotel at up to 50% off: TravelSort Hotels
Photos courtesy of PrettyKateMachine, Canon S3 IS, masck, L. Richarz, Muy Yum, chacrebleu, GlobalCitizen01, urbanreyes, absolut xman, Cafe Khachapuri, Matt Madd, wallyg, Coreyu, casmaron, mswine, poluz, Laertes, claramichelle