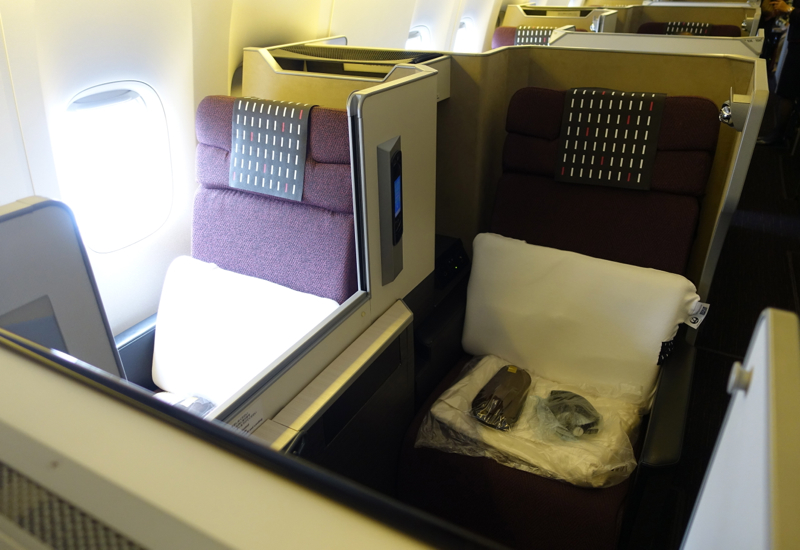 10,000 bonus Alaska miles is a nice present today for Virgin America Elevate members who are also Alaska Mileage Plan members. Log into your Alaska Mileage Plan account, and you may see a 10K bonus similar to the following: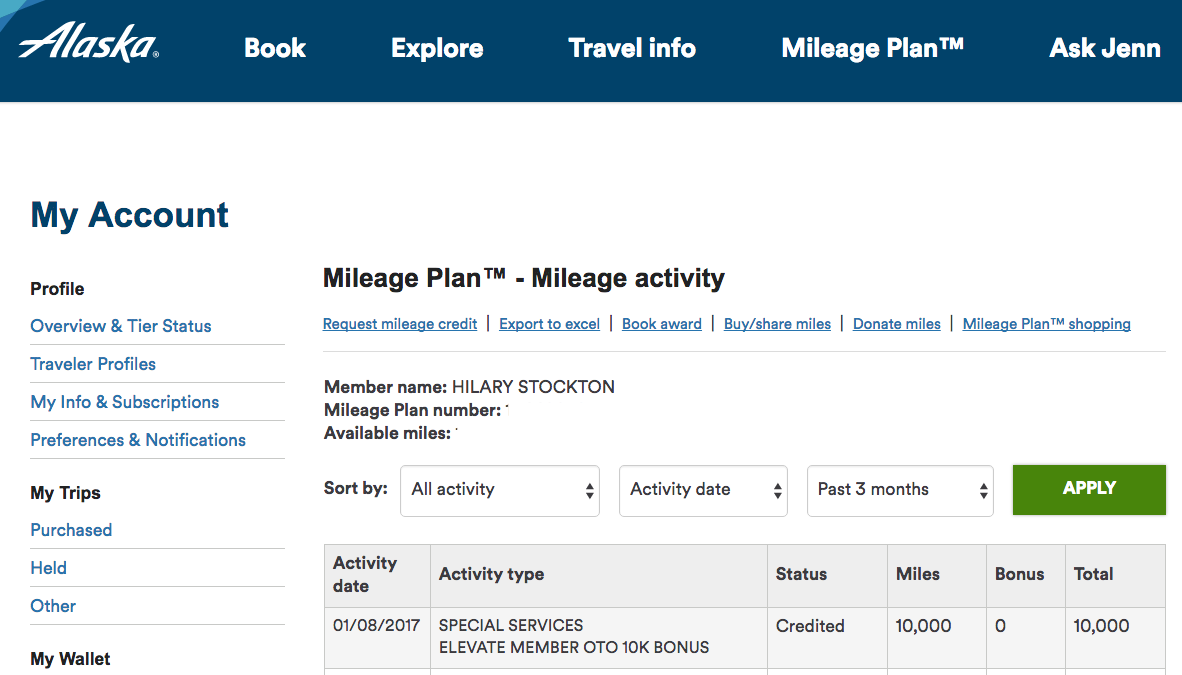 If you're a Virgin America Elevate member from at least December 5, 2016 as well as an Alaska Mileage Plan member and haven't yet received 10,000 Alaska miles, don't worry though. Per an Alaska Airlines moderator on Flyertalk, you *will* receive the bonus, it's just a matter of time, bolding mine:
"Virgin America Elevate members who we already know to be Alaska Mileage Plan members (as of 12/5/16) have received/are getting the 10K bonus. Not everyone has received it yet, because it takes a bit of time to get through that list. There was supposed to be an email sent with it, but that's been delayed.
Virgin America Elevate members who we don't already know to have an Alaska Mileage Plan account (as of 12/5/16) will receive an email with a similar offer, via email, if they "link" their Elevate account to their Mileage Plan account. Those will go out sometime this week, probably in batches, so if you don't get it the same time as the first person who posts about it did, don't panic. If you haven't received anything by the end of this week, then its worth a phone call to Customer Care."
FAQ
Are Only Alaska Mileage Plan Members Who Linked Their Account with Elevate the Ones Who Received the 10K Bonus?
No; I had a Virgin America Elevate account but never linked it to Mileage Plan, yet received the bonus. Somehow Alaska managed to match my accounts, though–perhaps it helps having a fairly unique name.
Did You Have to Have Virgin America Elevate Points to Receive the Alaska Mileage Plan Bonus?
No, I have zero Elevate points and nevertheless received the 10K bonus.
What If I Signed Up for Virgin America Elevate After 12/5/16?
Unfortunately there's no offer at present for Alaska Mileage Plan members who signed up for Virgin America Elevate after 12/5/16.
What If I'm an Elevate Member from December 5, 2016 But Not an Alaska Mileage Plan Member?
If you've been an Elevate member since at least December 5, 2016, but don't have an Alaska Mileage Plan account, you may receive a targeted Alaska Mileage Plan welcome offer, in which you can choose either 10,000 Mileage Plan miles or a $100 discount code. You'll need to receive this targeted email, which again could reach different people at different times over the next several days, since the emails are batched and Alaska is dealing with some significant weather advisories in the Seattle, Portland OR and Eugene OR areas.
What, No Love for Loyal Mileage Plan Members Who Aren't Virgin America Elevate Members?!
Here's what the Flyertalk Alaska Airlines Communications Moderator gave as an analogy: "If you're not a Virgin America Elevate member, then you're probably feeling a little neglected right now. The only analogy I can come up with is when there is a new baby in the family. It's not that we love our firstborn any less, it's that babies are needy, and sometimes we need you to just watch that Blues Clues video one more time while we get them fed and changed and dinner on the stove."
What Are Great Uses of Alaska Mileage Plan Miles?
Previously we mostly used Alaska Mileage Plan miles to redeem for Emirates A380 First Class awards, but with the no notice Alaska Mileage Plan devaluation we are unlikely to redeem for that award again. More recent awards have been for Fiji Airways Business Class and Air France Business Class, and Mileage Plan miles are also nice for Cathay Pacific First Class, Cathay Pacific Business Class, JAL First Class and JAL Sky Suite Business Class awards, since you can stop in Hong Kong (for Cathay) or Tokyo (for JAL) even on a one way award.
Did you receive 10,000 bonus Alaska Mileage Plan miles?
Related Posts
JAL Awards Now Bookable with Alaska Miles
Alaska: Why Emirates First Class Awards Increased 100 Percent with No Notice
Best Frequent Flyer Programs for Award Changes
Earn Frequent Flyer Miles and Points as a Non-U.S. Resident?
Need Award Booking Help? Our fee is as low as $75 per ticket if you book your hotel through us.
If you enjoyed this, join 200,000+ readers: please follow TravelSort on Twitter or like us on Facebook to be alerted to new posts.
Become a TravelSort Client and Book 5-Star Hotels with Virtuoso or Four Seasons Preferred Partner Amenities!