Everyone has their own idea of what makes the perfect Hawaiian vacation. It might be lazing on the beach, or doing some adventurous hikes, or cycling down Maui's Haleakala. I also often hear that a person's favorite island is Maui or Kauai, because Oahu is "too crowded and touristy." Having grown up on Oahu, it's actually easy to get away from the crowded, touristy parts; to start with, stay out of Waikiki. In the 17 years I lived on Oahu, I think my family went there a total of 5 times, and never to the beach there. Here are my picks for Oahu (well, plus one for the Big Island, which I highly recommend if you enjoy exploring, hiking and nature more than lying on the beach).
1. See a Performance of Hula Kahiko
Hula kahiko, meaning "ancient style dance" is the true hula of the ancient Hawaiians. Not only does it not include ukeleles, guitars or modern instrumentation, it was traditionally danced by men, not women. Many times, it was a sacred dance, performed as part of the Hawaiians' religious ceremonies, and as such the chant and the movements of the dancers were strong and solemn. If you're at all interested in Hawaiian culture, you owe it to yourself to see a performance of hula kahiko.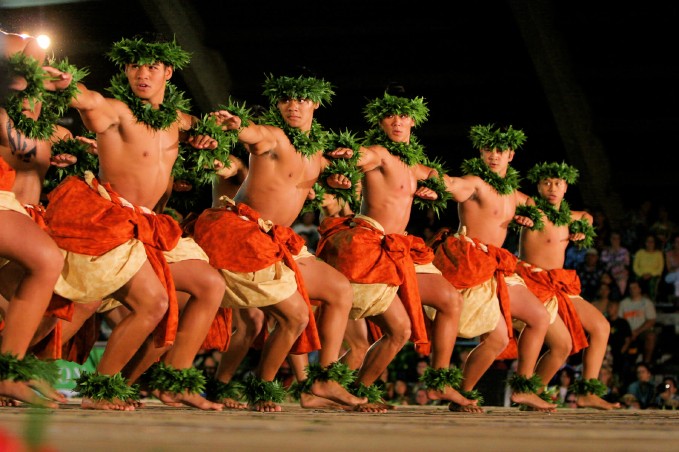 2. See the Only Royal Palace in the U.S.

Hawaii is the only U.S. state to have once been a monarchy, and you can still see 'Iolani Palace, the home of the former monarchy (and also where Hawaii's last queen, Queen Lili'uokalani, was imprisoned when the monarchy was overthrown.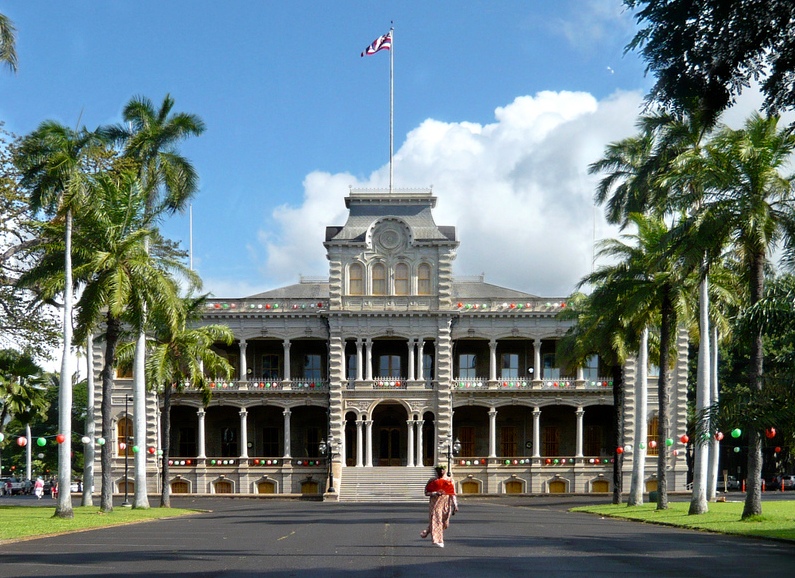 3. Try Hawaiian Food at Ono Hawaiian Foods
It's hard to get better Hawaiian food for a better price than at this local favorite (726 Kapahulu Ave., (808) 737-2275). Try the pork lau lau (tender pork wrapped in taro leaves and ti leaves, then steamed), lomi lomi salmon (literally, rubbed salmon, since it's rubbed with tomatoes and onions) and poi (the Hawaiians' main food, and the perfect bland foil to lomi lomi salmon).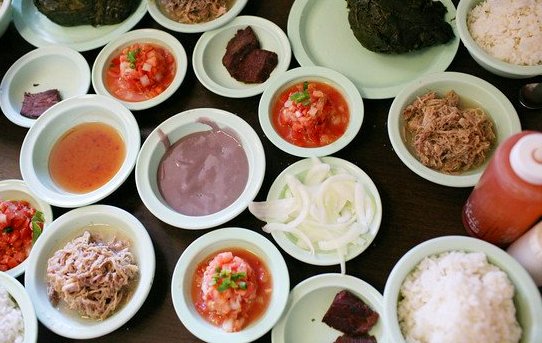 4. Go for a Walk or a Swim at Lanikai Beach
Many people swear by their favorite beach on Maui or Kauai, but one of the loveliest and most secluded beaches is Lanikai Beach on Oahu. Take a refreshing swim or simply relax with a loved one on the soft silky sand.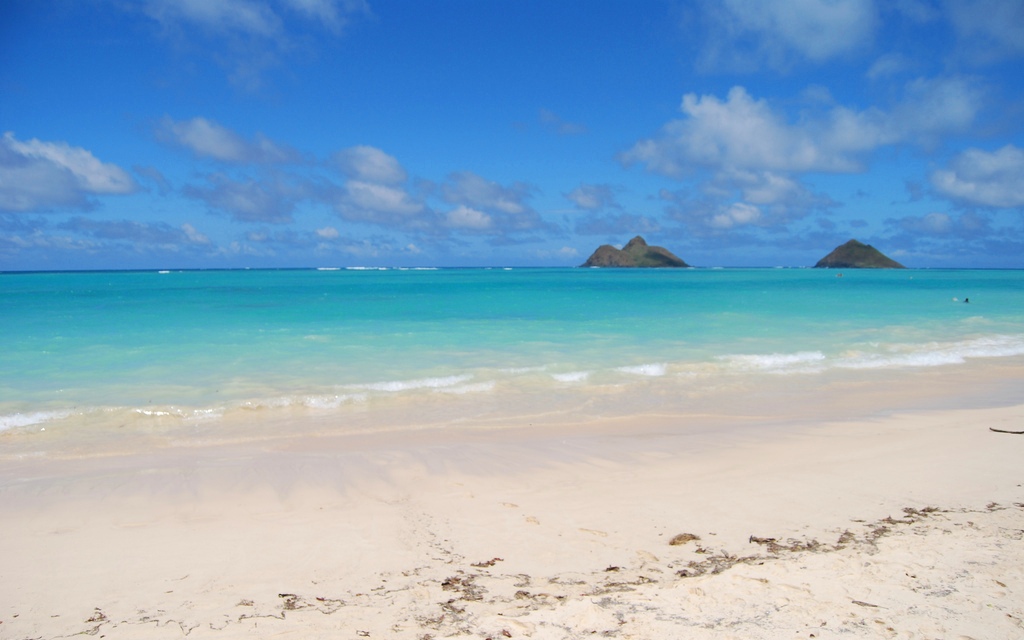 5. Go for a Hike on Diamond Head
This is a great early morning hike (before the sun gets too hot). Enjoy some exciting tunnels and the lookout points used during World War II on your way to the top, where spectacular views of the mountains and Waikiki Beach await you.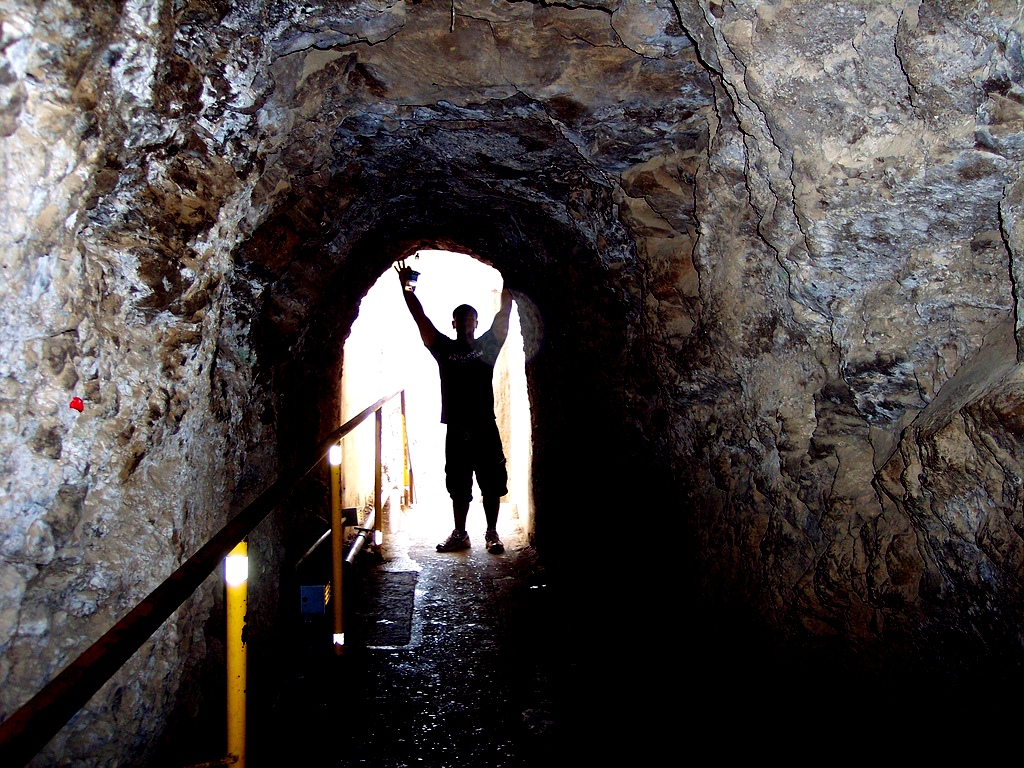 6. Get a Fresh Malasada at Champion Malasadas
I'll be honest: the best malasadas (Portuguese holeless doughnuts) are at the local school carnivals, such as those at 'Iolani and Punahou. But since your visit may not coincide with those, Champion is my next favorite option (better than the more famous Leonard's, because Champion fries theirs to order).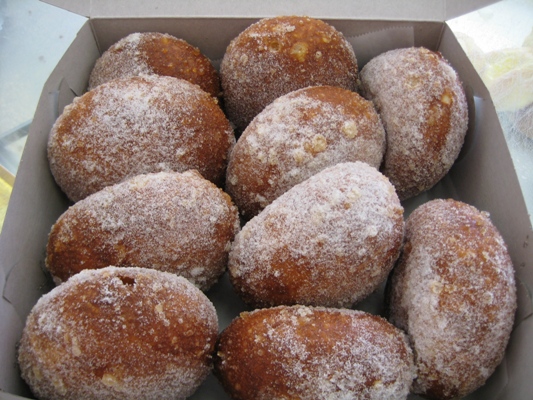 7. Discover Doris Duke's Shangri-la and Islamic Museum
You may have never even heard of Doris Duke's Shangri-la estate, now a museum, let alone put it on your list of places to see in Hawaii, but it's a must-see for anyone interested in Islamic Art or curious about the spectacular ocean-front home of the tobacco heiress.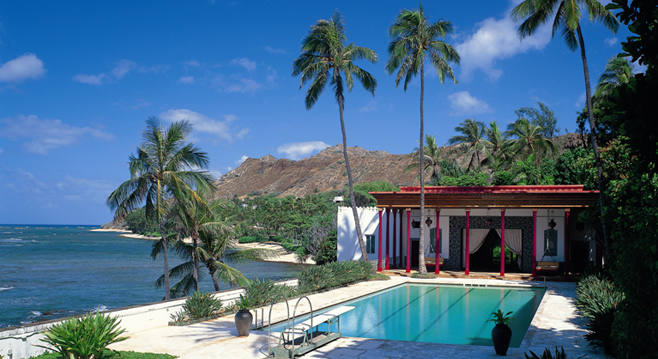 8. Explore the Underwater Life
There's great snorkeling off of Oahu, but also try it off Kona, on the Big Island, where you have a good chance of seeing magnificent sting rays in addition to the colorful tropical fish.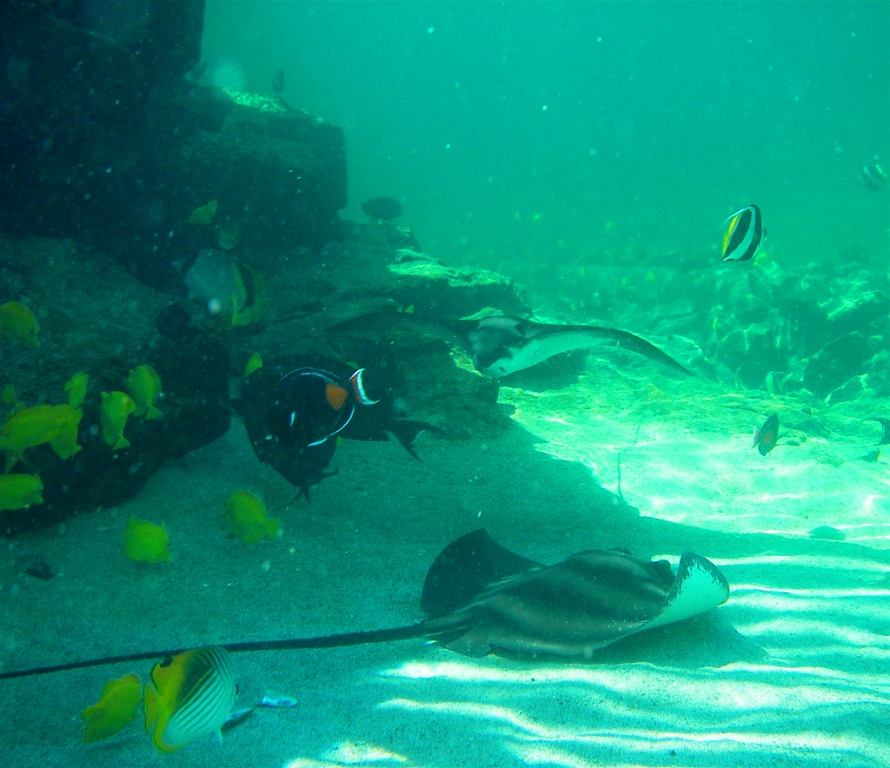 9. Enjoy the Views at the Pali Lookout
Enjoy some of Oahu's best views from the Pali Lookout. It can get extremely windy, so bring a light jacket. This is also where King Kamehameha, who was the first monarch to unite the islands, pushed a rival army over the cliff, so there are plenty of creepy ghost stories about the Night Marchers . . .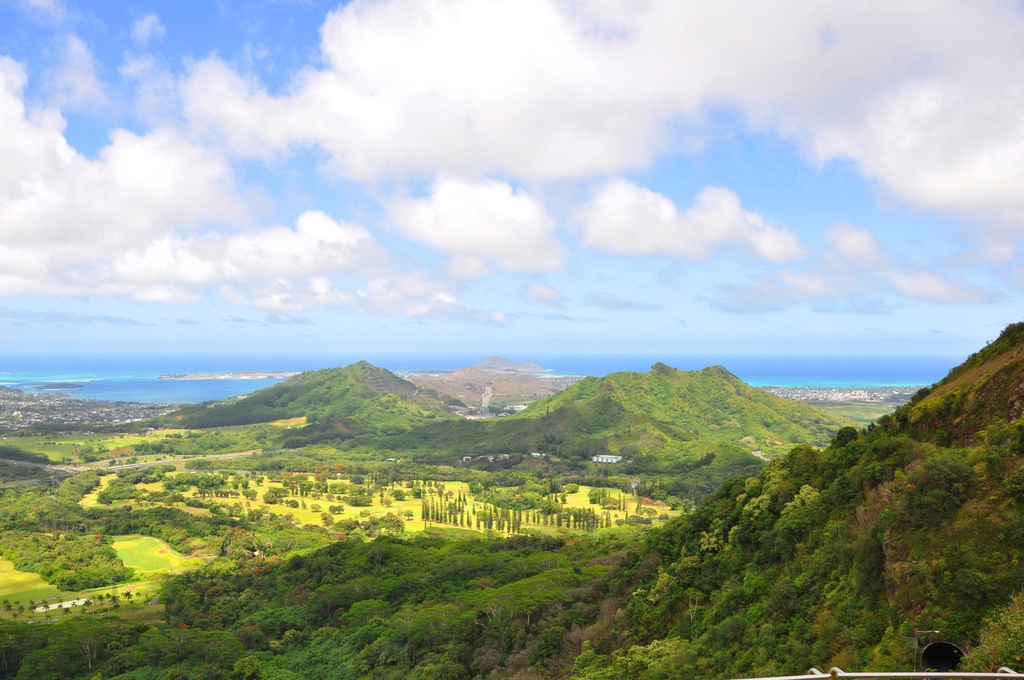 10. Enjoy Hawaiian Music at the Hilton Hawaiian Village on Friday Night
This is great to check out, whether or not you're staying at the Hilton Hawaiian Village. Every Friday night, around 7pm, there's a nice Polynesian dance performance around the pool area; it used to even include some hula kahiko, not sure if they still do or if it's all modern hula auana, followed by fireworks. Even better, one of my favorite Hawaiian music groups, Olomana, performs in the Tapa Bar on Friday and Saturday nights from 8-11pm, often accompanied by a hula dancer.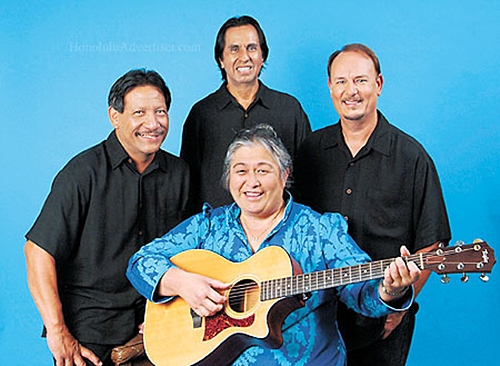 11. Escape to the Big Island for a Romantic Weekend
Ok, so this eleventh bonus suggestion is not actually on Oahu, but is very worth seeing. I'm not quite sure why Maui and Kauai get all the love, when my favorite "outer island" (as Oahu locals call them) is by far the Big Island (the island of Hawaii). There aren't many places where you can go from the beach to snow capped mountain (Mauna Kea) to volcano (Kilauea) all in one day . . . although I recommend taking a few days to enjoy it properly. If you can afford to splurge at least one night, the Four Seasons at Hualalai is sublime, and one of the top resorts in the world.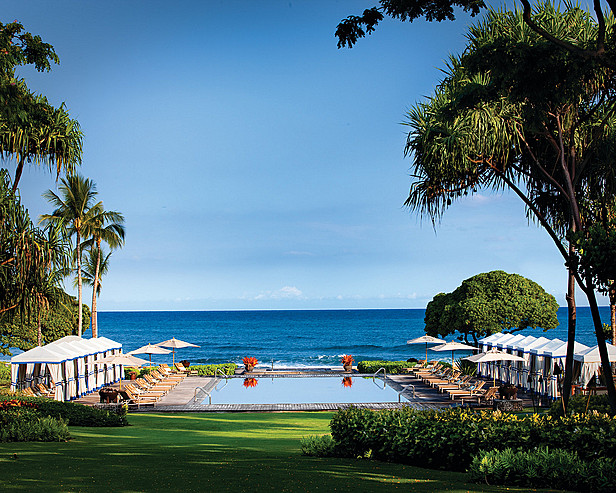 Related Posts
Best Frequent Flyer Miles for Hawaii Award Travel
Honeymoon in Hawaii: Which Island and Which Hotels?
Best Luxury Hotels on the Big Island, Hawaii
Where to Stay in Maui: The Best Luxury Hotels
Photos: MattSims, pua.lehua, Champion Malasadas, Anosmia, Four Season Hualalai