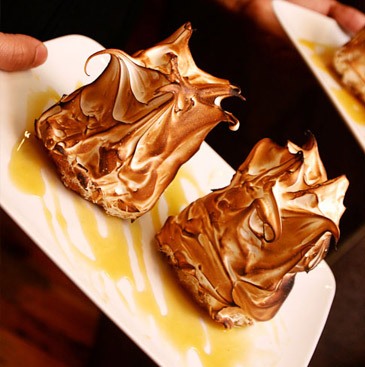 Do Bostonians have a sweet tooth? We say yes, judging by some of the wonderful treats we've sampled in Beantown, ranging from scrumptious apricot almond strudel to perfectly flaky morning buns to decadent dark hot chocolate. Take a quick tour with us of these sweet treats, and if you're not local, check out our other insider tips for Boston.
We're not normally fans of baked Alaska, but Oleana's version is simply stunning, with wonderful coconut ice cream and passionfruit caramel. We also love the bread pudding, in any of the guises in which it appears on the menu.
If you can't decide what kind of sweet you want, Athan's in Brookline (also in Brighton) is a good bet . . . or not, as it may prolong your indecisiveness. We love their apple and apricot-almond strudels, homemade gelato and baklava, although they also have a huge variety of cakes, tarts and chocolates.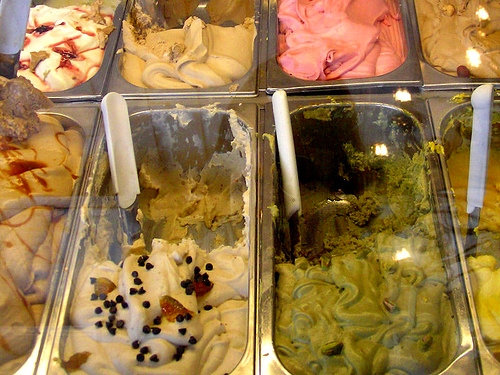 If you're looking for creative artistry in an upscale setting, not just a sugar fix, live it up at L'Espalier. Try the Sachertorte soufflé with panna cotta and house-made vanilla ice cream; tarte tatin with kataifi nest, butterscotch cream and sticky bun ice cream; or one of the other decadent choices.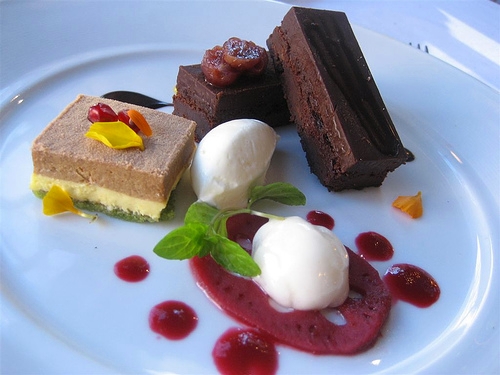 Zaftigs is a popular breakfast haunt in Brookline and beyond, so aim for a weekday or get there early on a weekend. We know the banana stuffed french toast is most popular, but we also love the chocolate french toast with raspberry sauce and maple syrup, pictured.
Okay, so L.A. Burdick also has cafes in New York and New Hampshire, in addition to Boston, but it's still a mecca for chocolate lovers. Get their dark hot chocolate and some French macaroons (or a slice of their many decadent cakes) and get ready for a sugar rush.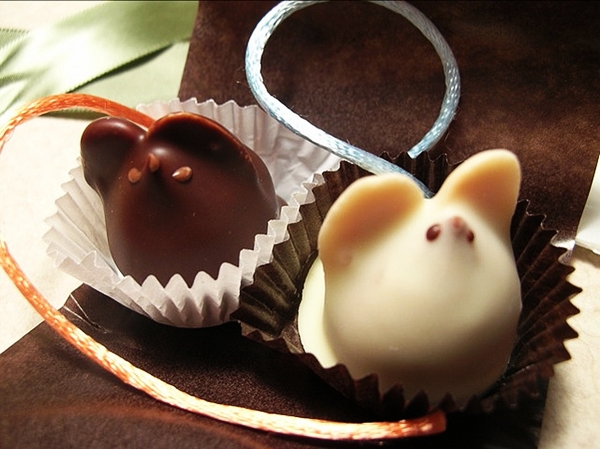 Clear Flour Bread in Brookline is known not only for its fresh breads and croissants, but also for its morning buns, rustic tarts, cookies, and seasonal specialties, such as pumpkin buns.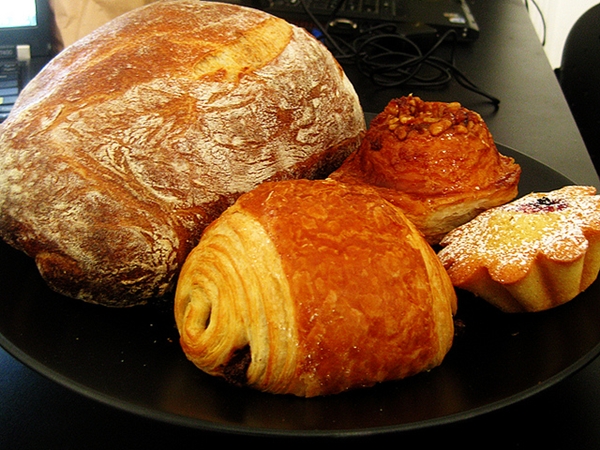 If you love homemade pies but lack the time to bake your own, head to Petsi Pies in Somerville or Cambridge. It's hard to choose, but we love the apple crumb, tart cherry crumb and seasonally available strawberry rhubarb. You can also enjoy a slice of Petsi Pie for dessert at Tupelo, in Cambridge.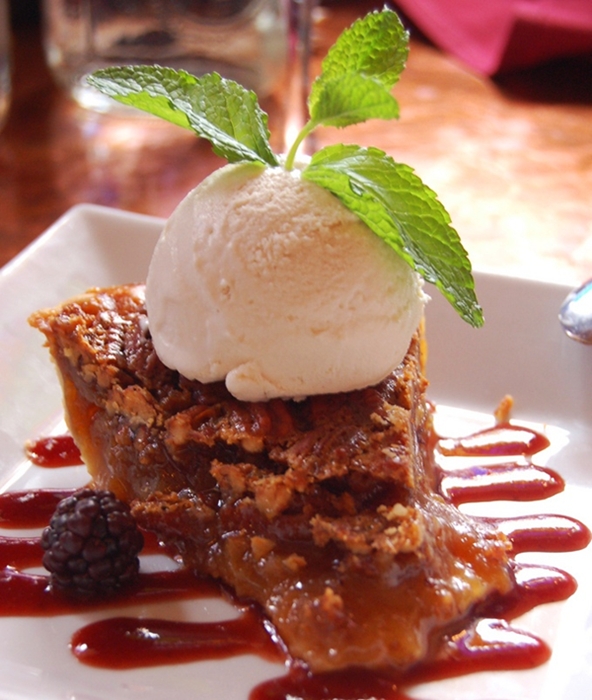 For anyone missing European charms, there is no better place to sigh like a romantic, people watch, drink perfect espresso and enjoy luscious gelato than at Caffe Vittoria.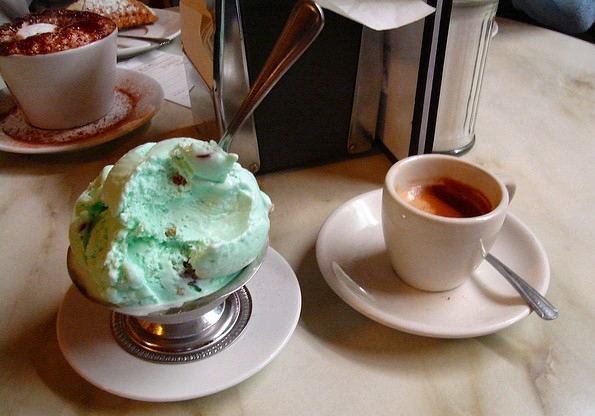 If you find yourself on Newbury Street and needing a chocolate fix, Hotel Chocolat is the perfect spot, especially if you're a dark chocolate lover. Best of all, they typically provide a sample of anything you're thinking of purchasing.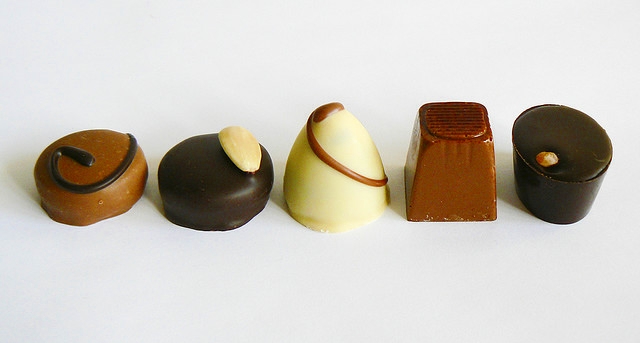 We know, the cannoli rivalry between Mike's Pastry and Modern Pastry Shop continues. We like the slightly less sweet and very ample ricotta filling at Mike's, but we also understand if you want a smaller and filled to order version at Modern Pastry (which usually has a shorter line as well).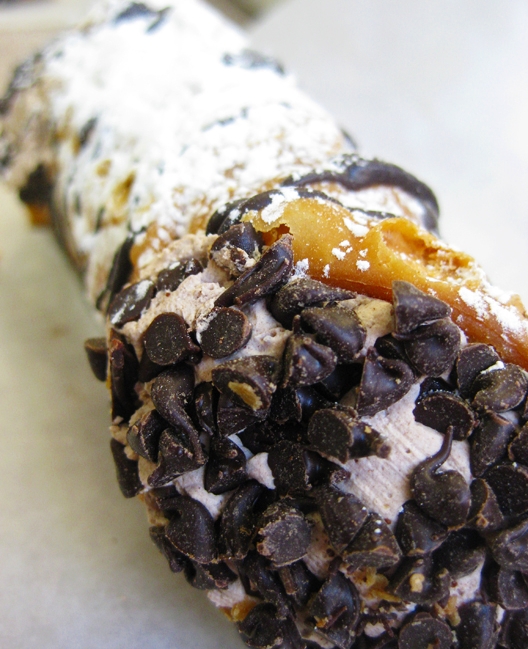 Related Posts
Four Seasons Boston State Suite Review
Cathay Pacific First Class Boston to Hong Kong Flights Coming
Hotel Review: Intercontinental Boston
Need Award Booking Help? Our fee is as low as $75 per ticket if you book your hotel or cruise through us.
If you enjoyed this, join 150,000+ readers: please follow TravelSort on Twitter or like us on Facebook to be alerted to new posts.
Become a TravelSort Client and Book 5-Star Hotels with Virtuoso or Four Seasons Preferred Partner Amenities!
Photos: Oleana, cherrylet, sushiesque, Ronnie23, snowpea@bokchoi