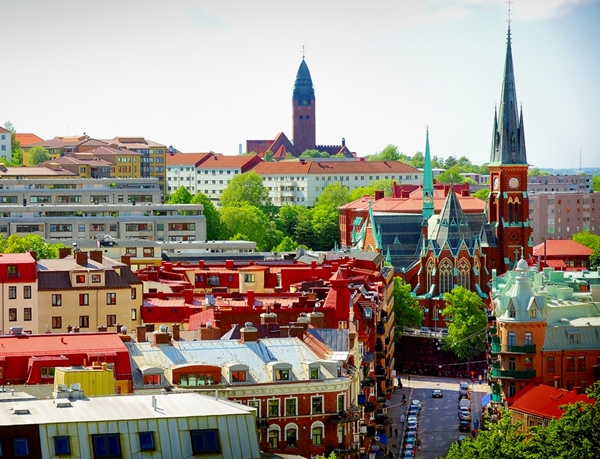 For classic countries packed with travelers, sometimes finding a more serene or delightful locale can feel like a bit of a challenge. Trend piece writers and jet-setters alike are always in search of the next new thing, whether it be a chic Spanish seaside town or Sweden's newest creative center. But with so much of Europe that hasn't been written up time and time again–and so many visitors who've not yet had that chance to get off the beaten path of London and Paris to explore more–it's still shockingly easy to find hidden gems and great unexpected destinations. Here are ten of the best, perfect for memorable romantic getaways that are delightfully away from the crowds.
Cinigiano, Italy
100 kilometers south of Florence, this small corner of Tuscan wine country has managed to its keep old-world charms while producing some of the most striking new-school Super Tuscan wines. Breathtaking views of endless fields and vineyards, even better at sunset, are around practically every corner. Yet somehow, the crush of crowds isn't. Tour organic family-run vineyards like Cantina Basile or live royally while staying at the Castello di Vicarello. It's all truly divine.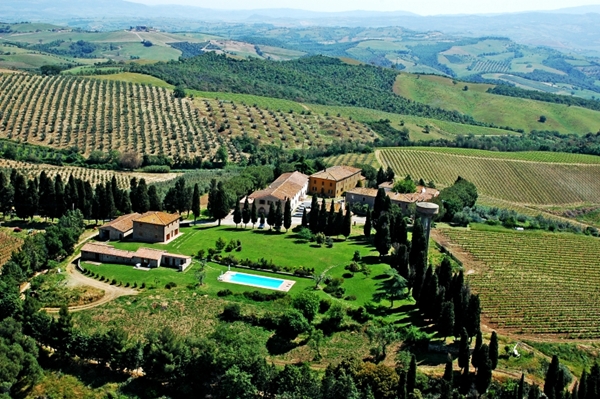 Rila, Bulgaria
This mountain range might be no secret to European snow bunnies, thanks to its pristine powder and virgin slopes. But those from other countries are just starting to take notice, meaning a truly secluded skiing experience. For skilled athletes who want a new challenge, there's no better off-piste skiing around. Explore Pirin National Park or enjoy the mountain chalet of Demianitza while not on the slopes. The national park is also a popular destination during summer, when its lakes and flower-covered mountains attract fishers and hikers from Sofia and beyond.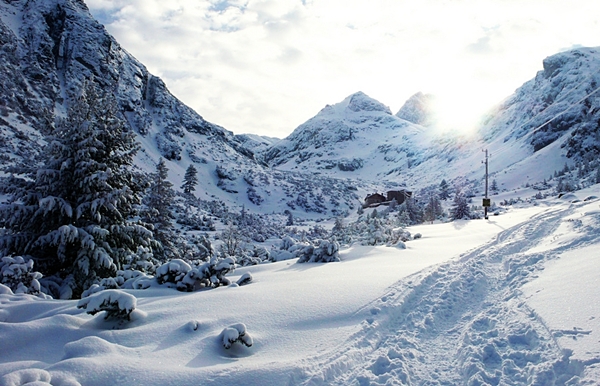 Gothenburg, Sweden
Sweden's second-largest city is also the one boasting the most universities, meaning inquisitive and creative young people dominating everything from the world-famous music scene to the raucous nightlife. With more degree-seeking students sticking around and starting clothing labels, art galleries, and party nights, Stockholm no longer has the market cornered on fun. Beautiful canals and a diverse mixture of striking architecture don't hurt, either.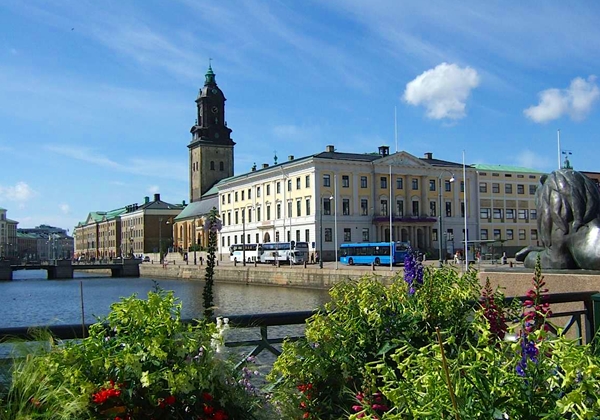 Roanne, France
Foodies will find eating their way across the French countryside is a breeze, no matter where they go. But those serious about top-notch gastronomy cannot miss Roanne, home of the Troisgros family and of Maison Troisgos, a restaurant that foodie bible Gault Millau referred to as the best in the entire world. Those who prefer to sharpen their own skills in the kitchen can attend The Ecole des Trois Ponts, a famous nearby cooking school. Take a stroll by the Loire river to walk off the calories, and enjoy some of the historical architecture.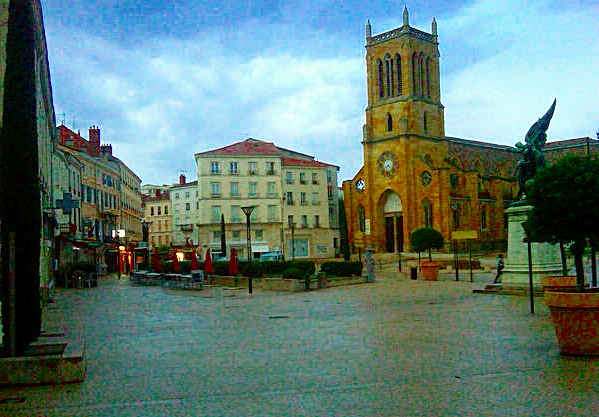 Snæfellsjökull National Park, Iceland
While famous nature, including waterfalls and geysers, can be found closer to Reykjavik, this is Iceland's only national park to stretch all the way to the seashore. Perfect for outdoorsy travelers, countless trails allow for unforgettable views of glaciers and lava fields. The park's focal point, Snæfellsjökull, is a famous glacier-covered stratovolcano mentioned in the classic Jules Verne novel "A Journey to the Center of the Earth." Nearby farms and fishing villages make a great place to retire in the evening, and the area plays a major role in some of the country's most famous Viking sagas.
Utrecht, the Netherlands
A lovely day trip from Amsterdam, Utrecht isn't entirely unknown, but is often forgotten in the rush to explore other Dutch sites. With an ancient city center, buzzing university campus, and delightful canals system, it's a great city for bike rides and on-foot exploration. Architecture hounds will also appreciate the variety in styles represented in what is a relatively small area.
Lappeenranta, Finland
Closer to Saint Petersburg than to Helsinki, Lappeenranta draws a fair share of visitors from nearby during the summer months. A short drive from Saimaa, the fourth largest lake in all of Europe, travelers come for boat cruises and sunbathing during the warmer months. But there are plenty of great ways to spend the day that don't involve fishing or swimming. A bustling central market, ancient fortress, and plenty of museums and other cultural attractions mean there's never a dull moment in this curious Scandinavian city. Winter brings low temperatures and plentiful skiing, snowmobiling, and sledding.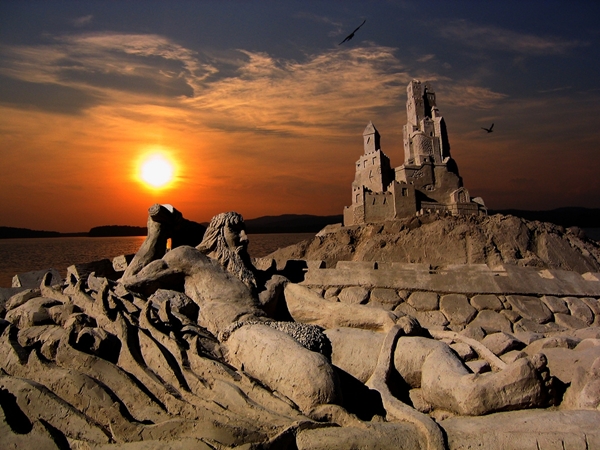 Cotas, Portugal
A couple years back, Portugal's Duoro Valley was anointed the next Napa, and while the international market might not have reacted accordingly, wine lovers and fans of peaceful vistas overlooking rolling hills will fall in love once they visit. The small town of Cotas is predominantly known for Quinta da Romaneira, where old-world decor is preserved but cutting-edge fermenting tanks and materials are used to help local vines step up their game. It's a perfect luxury retreat for travelers looking to be pampered somewhere other than the typical European haunts.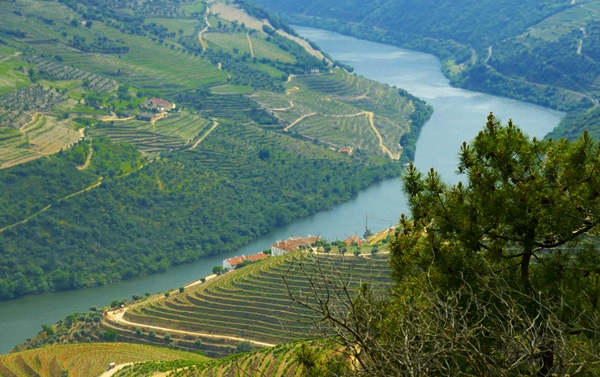 Abisko, Sweden
This secluded Lapland town might not immediately seem like a must-see spot, but that's before travelers take into account its Arctic Circle location. Photographers, nature-lovers, and anyone who wants a mind-blowing experience should make the pilgrimage to Abisko National Park, one of the best spots in the world to catch a glimpse of the aurora borealis (Northern Lights). Shimmering curtains of bright green and blue dance across the sky for hours during the winter months, and clear skies mean an even more stunning spectacle. For those who are serious about their viewing experience, booking an overnight with the Aurora Sky Station is a must.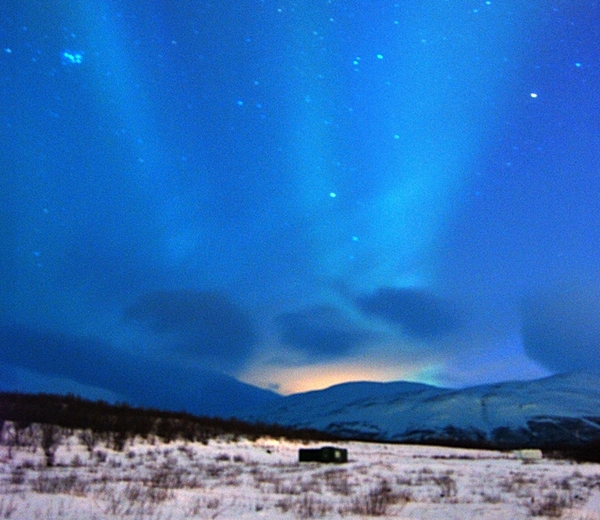 Vulcano, Sicily
This tiny island in the Tyrrhenian Sea's name is the origin for "volcano" in many languages, but it's more than just a series of craters and cones. Literature and history buffs will recognize it as the private workshop and chimney for a few different gods, and one look at the topography will have travelers understanding why ancient Romans thought things were so otherworldly here. Striking black sand beaches, invigorating mud baths and hot springs, and less than 500 year-round residents are just a few reasons to make the hydrofoil trip from nearby Lipari.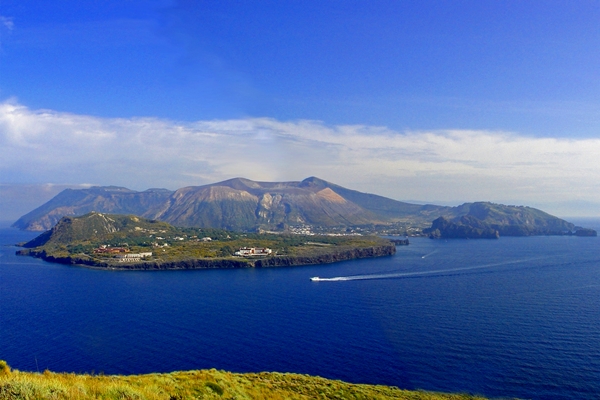 Related Posts
Best Frequent Flyer Miles for London Award Travel
Tips for Booking Award Flights to Paris
Which Frequent Flyer Miles for Intra-Europe Flights?
Frequent Flyer Awards Low Fee Backup Options
Need Award Booking Help? Our fee is as low as $75 per ticket if you book your hotel through us.
If you enjoyed this, join 90,000+ readers: please follow TravelSort on Twitter or like us on Facebook to be alerted to new posts.
Become a TravelSort Client and Book Your Hotel with Virtuoso or Four Seasons Preferred VIP Amenities!
Photos: johnspooner, jasoneppink, Hans Dekker, finbar, bjaglin, Peter Fuchs